No matter how many times you ask her, all you get in return is, "I have everything". So let's get you some gift ideas for women who want nothing. Women are complicated and what's even more complicated is picking out the perfect gift for them. Let's say you've decided to get something special for your partner, mom, or simply your best friend, but the forthcoming dilemma is that "she wants nothing".
To most women, gifts are an important way of communicating your love and appreciation for them. They may try to impose otherwise, but let's be honest no one wants an insignificant present on their special occasion. The right kind of present can move her to tears, the wrong kind might leave her in a fit of anger.
Whether it is your mom's birthday, your wedding anniversary, or simply Valentine's day, this time around you might want to make the women in your life feel special, noticed, and loved.
It's a desperate situation you know, you don't want to get something she already possesses or something she might never use.
We can all attest to the heart-warming moment when wife Portia surprised Ellen on her 60th birthday with the Ellen DeGeneres wildlife fund.
The charm of an outstanding gift is that the person who picked it out has truly been attentive towards you and taken into consideration your choices, in addition to being out of the box, of course, you wouldn't be as flattered if someone else gets you the same thing as your special person.
So if asking around has brought you no success, let us guide you with our list of the best kind of gifts you can get a woman who wants nothing.
Gift Ideas For The businesswomen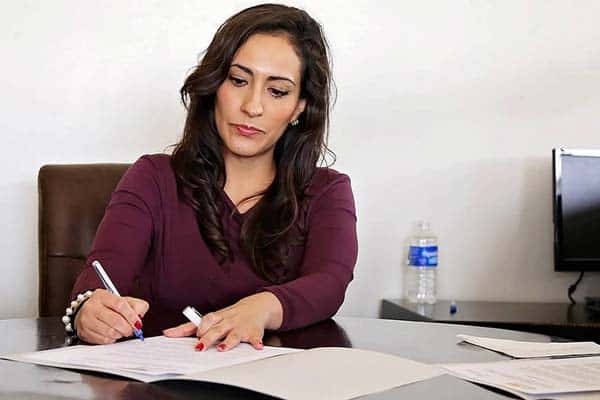 A businesswoman is rarely found strolling around in shopping malls or on an online shopping site buying stuff for herself,  so an effort to surprise her with her kind of presents shouldn't be missed.
What can you get her that will be truly useful and meaningful to her?
We suggest you get her something that will help her during her long hours at the office or at meetings.
Self-care products and organizing tools are a very thoughtful pick for a businesswoman. We can assure you she will appreciate you noticing her hard work and prioritizing your health.
Desk organization set
I don't know about you, but if I were a working woman always caught up in the hustle and bustle of business meetings, a constantly ringing phone, and employee interviews, there would be a huge chance that I would lose track of records and files.
If you have a business lady in your life, do her a favor and get her a sleek and functional desk organizing set that is as elegant as she is! Help her with loads of work on her desk.
This set of organizing goodies consists of a hanging file organizer for the loads of files that are due to be reviewed, a file tray so you don't have files sprawled across your desk 24/7, a letter sorter so you don't lose track of all the letters that need replying, a pencil holder and a sticky note holder.
The choice of colors can be made to match the desk setting and enhance the aesthetics of your office.
The round edge design and electroplated equipment is so that you can keep you desk organized without it getting in the way of your work.
Under-the-desk elliptical
Ok, this might be the best idea ever!
A bicycle that fits under your desk?
Staying fit and getting making money at the same time?
Yes, please!
We have reviewed this product completely in our best isometric equipment post.
Sitting at the office all day long can not just be the reason for a weight gain but also cause other physical complications like soar, aching feet, numbness, low blood pressure, etc. To help you ensure that you remain fit while taking care of business, this device can keep you moving all day long.
Th digital monitor on this elliptical machine can help track the number of calories burned, the distance traveled, and the speed as well.
The smooth and quiet nature of this elliptical machine allows you to carry out your physical activity with the minimum distraction from your work.
You can choose from 8 levels of resistance just in case you are used to a more hardcore workout.
The device is useful to work women in many possible ways, but what takes the trophy for this product is its portability, it facilitates a central handle so you can carry it where ever you need and the compact size makes it not to hard to carry around.
Mani and/or Pedi travel set
Catching back to back flights for business trips all over the world does not leave any time for salon appointments. So get her this super compact, practical, and portable Mani and Pedi set that gives her the liberty to set up her own spa-like the boss girl she is.
This manicure and/or pedicure set consists of stainless steel equipment for precision and efficiency.
It facilitates a 5 tool set with leather travel case and Gift box. The portable Mani/Pedi set includes a stainless steel nail file, dead skin remover, toenail tools, callous removers among other basic tools.
So now she can have a self-care kit along with her on her flights for a quick Mani/Pedi session.
If she's one for self-care and presentation this pick will not disappoint.
The Zhyllion Shiatsu back and neck massager
Catching back to back flights for business trips all over the world does not leave any time for salon appointments. So get her this super compact, practical, and portable Mani and Pedi set that gives her the liberty to set up her own spa-like the boss girl she is.
This manicure and/or pedicure set consists of stainless steel equipment for precision and efficiency.
It facilitates a 5 toolset with a leather travel case and Gift box. The portable Mani/Pedi set includes a stainless steel nail file, dead skin remover, toenail tools, callous removers among other basic tools.
So now she can have a self-care kit along with her on her flights for a quick Mani/Pedi session.
If she's one for self-care and presentation this pick will not disappoint.
Check out other related products to this: On Best Electric Massagers.
A weekly/monthly planner
No number of planners are to many planners when you simply got to much to do!
Work can be stressful and work can be all over the place, most of us know about the stress of working in a poorly organized environment and how it becomes a major hurdle to the flow of productivity.
When you acknowledge her daily stress and take into account her ease in the working environment, not only will she be pleased but she might just be downright grateful.
So surprise your practical lady with a practical present and help her stay organized and keep that productivity flowing!
Gifts For The Bookworms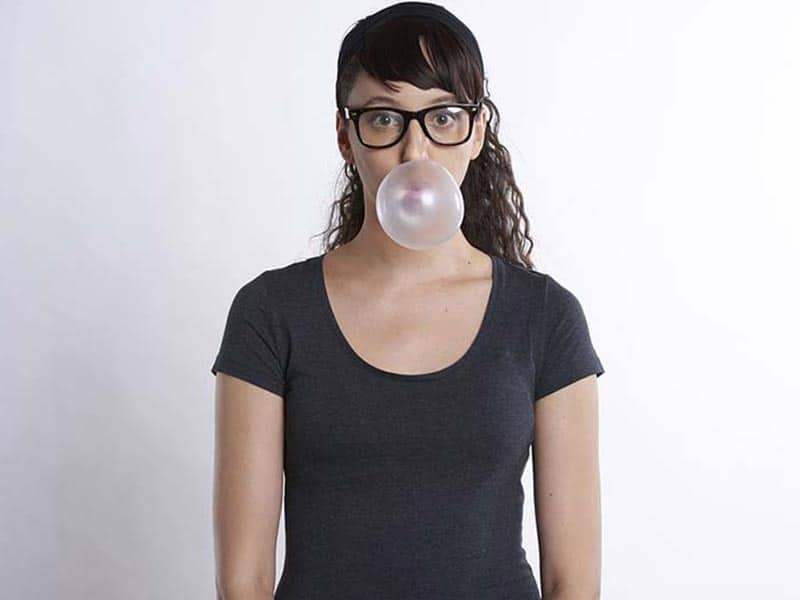 Is the woman you want to surprise with the perfect present a book worm?
Preferring to spend her days snuggled with a book rather than going out or interacting with people is a given for a book worm. So what can you get a book worm that is likely to make them feel happy?
Seems like a no-brainer right? well contrary to what you might think, a book for a book worm is not the only option of gifts you can go with.
There is very much a possibility that the book you picked they probably read, or perhaps it's not their genre of preferred books they normally read. besides, them being a book worm isn't much of observation and probably won't say much about how attentive you are to the person.
So what else can you get a book worm that's not a book?
The LuminoLite rechargeable booklight
Being a reader myself I can personally attest to how hard it can be to put down a good book once you've started.
For a book worm, staying up nights to unwind through the plots of their favorite books is no surprise and they probably won't quit if asked to.
So what can you do to help them enjoy reading at the same time as protecting their eyes?
This useful piece of gold can be clipped onto the book in the dark of the night so that you can continue another night of Harry Potter fiasco, only this time, minus the eye strain.
With the adjustable brightness levels, these LED lights can b adjusted to your own personal taste. It can work continuously up to 40 hours and is portable so now you can enjoy your traveling experience without having to divert your attention from the exciting tales and an imaginary world of plots and adventures.
Some ultracool bookends
A book worm will take their collection of books very seriously, to them the books they read are like the battles won by a swaggering soldier.
Each book is a representation of their unique taste and more often than not they will have this unique collection displayed on racks or bookshelves.
Not only does this add to the aesthetics of the room but it also attests to their passion for reading.
A book-lover puts in loads of effort trying to organize their collection with a perfect combination of colors and separating by genre, etc.
If you are looking to give your book lover friend something they are most likely to use them without a doubt a bookend is something you must consider.
This will make it known to them that you recognize her passion for reading while still keeping into view that she wanted nothing extravagant.
The Kindle Paperwhite
If you're looking for a mildly extravagant and yet thoughtful gift for her then perhaps a kindle is the best surprise.
With an unlimited collection of books available at the touch of a finger, an e-reader is portable and easy to use presently for a woman who loves to read.
Its high-resolution display gives real-time experience to the readers. So, you won't be missing a book while you use this portable device.
The 8 GB memory it offers allows you to make a digital collection of your books online, in addition, special offers and more books are available for purchase.
So the next time you want to read something new, you won't have to drive all the way to the library.
Blue light blocking reading glasses
Looking for something that can help the reader in your life keep on finishing a novel after novel online without affecting her eyes?
These blue light blocking, reader's glasses are what you have been waiting for!
The advertised effects of these miraculous glasses include decreased eye strain, clearer vision, reduced eye glare, and many more.
This is a must use for those of us who have already strained their eyes enough, submerged into the many tales of the paper world.
It's a perfect combo with a Kindle reader, the added screen time in your day won't be affecting your eyes anymore.
An online library subscription
If a single book for a book worm makes them happy what do you think about a bunch of books would do?
A book worm never fails to appreciate books, a collection of good books for them is like a golden ticket to the adventures of their dreams.
A subscription to an online library like Scribd, Kindle Unlimited just to name a few, is a perfect gift for a reader who is on a budget or just simply does not have time to go out and personally buy books. So she can fulfill all her reading needs at the cost of a few clicks!
Compatible with all types of software this kind of subscription is an easy, portable, and thoughtful gift that we can guarantee no one else would have thought of.
So, what are you waiting for?
Gifts for Eco-friendly "Zero Waste" Gals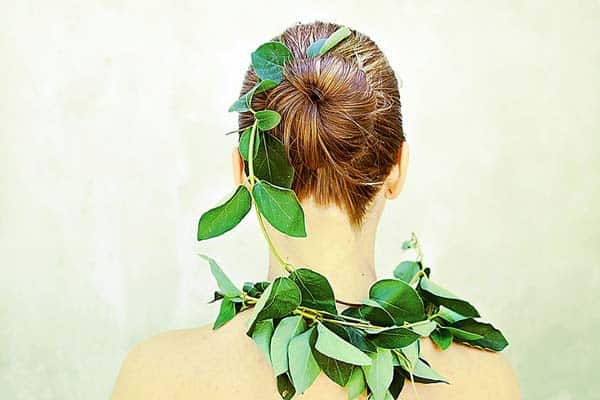 While these gifts are a delightful surprise for any Eco-friendly person, however, let's not limit them to one category. They can look in to crafting (see best crafting tools), or some DIY products that they can make at home which are eco-friendly… The list goes on…
Our world is slowly, but surely running out of its natural resources, over-usage and pollution has made it indispensable to consider the impact of the products we purchase on the environment around us.
If your partner, sister, friend, or mother are passionate about the earth and go out of their way to safeguard the world we live in, evaluating the impacts of each measure or activity on our planet is their agenda then this collection of gifts is a perfect pick for them.
This shows that you respect their sentiments and in addition, you will be doing your part in protecting the planet.
Bonus tip: you can gift these in cute and reusable cloth gift bags to add the cherry on top!
Soy candles
Aren't candles the best addition to any room? Not only will they add a distinct aroma to your surroundings but they will also add to the little details of the overall aesthetics of the room
Unfortunately, while the candles might be a good addition to your surroundings and an essential part of self-care, they do not contribute as much to the overall environment, and studies have shown that scented candles might leave you breathing in toxic chemicals.
The paraffin wax in these candles when burnt releases cancer-inducing chemicals.
The use of paraffin candles adds to the total number of deaths due to air pollution in the UK, which is the production house of scented candles. In addition, these candles can be damaging to people with breathing troubles like asthma.
Organic soy candles are a great choice for the Eco-friendly type of woman. Unlike regular paraffin-based candles, soy candles do not emit petro soot which is harmful to our body.
They have a low melting point as well, which means that they burn a lot slower than our regular candles.
So if you want to take care of your environment while still keeping into consideration the state of our planet, these candles are a deal-breaker.
Bamboo toothbrush and charcoal toothpaste
Brushing our teeth is an integral part of everyone's day, but did you know that the regular tooth-brushes and plastic toothpaste containers are one of the reasons for environmental damage. So something as simple as brushing your teeth might be the reason to cause harm to our planet!
What can you do to change this, have we come up with a healthier alternative? well of course we have.
A bamboo toothbrush performs the same functions as a plastic one while also being significantly easier to dispose, recycle, reuse, and compost.
These natural bamboo brushes are biodegradable, zero waste, and relatively longer-lasting than their non-biodegradable plastic counterparts.
Let's make these little changes to contribute to our environment.
Charcoal toothpaste are relatively better at cleaning the surface impurities on your teeth, it improves bad breath and helps retain the white shine of your teeth for a longer period of time, so you're not just making an organic choice, you're making a better choice
A bundle of organic bath products
Bath products are one of the best gifts you can think of for any woman. Women prioritize self-care, and if spoiling herself with a luxury bath is the kind of thing your woman enjoys then a set of bath products is always a good pick for gift ideas.
If she is keen on environment-friendly products too then  a bunch of organic, vegan, and cruelty-free bath products are a foolproof idea to get your way past the overwhelming thinking process of trying to buy this woman a present.
It will not only help you both play your part in sustainability and conservation but will also give her a moment or two to relax and unwind in the shower.
Gifts For Beauty Conscious Women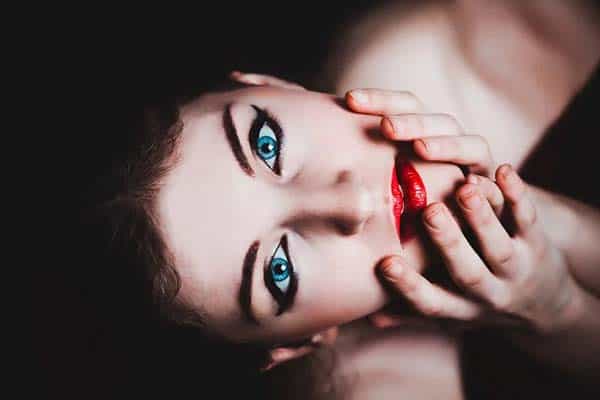 This type of woman is the easiest to please and in any situation, would be the easiest to buy a present for. An upside to buying this kind of gal a present is that there are so many options for her. But what happens when she declares she wants nothing?
Then these many different options begin to seem more like possible traps than choices. 
Don't you worry though! No matter what the situation and how confused you feel in a world full of eye shadow palettes and lipsticks, we have got you covered!
The Clarisonic Mia Sonic facial cleansing brush
These bad boys are all the rage these days. You can see it in every celebrity's skincare routine and it seems like it is a pretty great hit.
A sonic facial cleansing brush is an all in one tool that cleanses, exfoliates, and radiates skin. It is portable and quick for a flawless facial care routine, and honestly, I can't see why a woman would not want this.
This seemingly simple device is a multi-functional phenomenon.
Some of its functions include increasing blood circulation, thus leaving a radiating and healthy-looking skin one, minimizing pores, and cleaning off all the impurities of applied makeup and sunscreen.
If your woman is the kind of woman who often likes to doll up with a face full of makeup then take my word and buy one for her if she does not have it already.
It's a holy grail for women.
The ATMOKO 5 in 1 Curling Wand Set
Curling your naturally straight and flat hair can bring volume to them and add that extra charm to your look.
No woman wants to look the same look every day. Women experiment with many new looks because they dig the change.
Visiting salons every day is neither good for the budget nor practical for our busy schedules, so thank god for the portable curling wands right?
Curling wands are a must-have product for many women, this is why they are sprawled all across the markets in many different styles, sizes, and brands. If She doesn't have one yet or needs an updated, better version a curling wand is a good enough gift to bring a smile on any woman's face.
This set of curling wands are designed with ceramic barrels to make it easier to curl your hair. the broader barrels will give you a more natural wavy, sexy look.
The set comes with a bunch of barrels of different sizes though. You can choose the one that best suits the look you are aiming for.
The temperatures are adjustable and the lever is made to be adjusted only if actually intended so that you won't accidentally change the temperatures while curling your hair.
Do you hate that waiting before your curling wand finally heats up enough to produce sustainable curls? well we do to, this is why our pic of this perfect curling set heats up within 30 seconds. No more waiting guys!
Odacite contour Gua Sha
Face sculpting tools are now an essential part of any skincare routine.
This Chinese oriented tool is a must-have for women. It helps circulate the blood flow towards the peripheral blood vessels on your face so that your skin is left feeling softer and looking radiant.
This gua sha tool is made up of an actual jade stone, so the results are authentic.
If the woman you're looking to surprise believes in remedies and therapies this type of gift is honestly a treat!
And let's say she hasn't used such a tool before, it's authenticity still makes it a great addition to her collection. Women often use it as a gentle treatment for wrinkles, puffy eyes, and dark circles. The rich in minerals and ions, the original handcrafted jade stone is perfect for portable skincare treatment.
It consists of four different edges, the unique edge shapes enable the Gua sha to be used for multi-purpose.
It facilitates a comb, contour, smoothing, and a sculpting edge. Four of these edges are perfect for a non-cosmetic skin enhancement routine for those who prefer organic skincare.
Bottom line is, I'm not saying you should buy one of these but you should buy one of these.
See what I did there?
Luxe Makeup Brush Cleaner
If you're around a woman who loves makeup, you are ultimately expected to know about makeup and the many different tools used in the process, any less than that, and congratulations, you're a disappointment!
No worries though, we're here to help you make up to her.
A makeup brush cleanser is an essential tool that most girls will know about.
It's a centrifugal spinner that will first drench your brush and then spin it at a high speed to allow all the products to deposit in the container.
The result, a seemingly new, fresh makeup brush.
To most men this might seem like a useless step in the pointless female makeup regime, however the state your application brushes are in determines the perfection of your overall look.
The tools used are an important part of any process.
Makeup is no different.
So if you decide to go with a makeup tool, let this one cross your mind.
The InnoGear Essential Oil Diffuser
An Aromatherapy essential oil therapy is an oil diffusing cool mist, humidifier.
Already sounds like a good idea for relaxation, doesn't it?
If She's always stressed and worked up about something than showing her a way out of her mental ordeals with a thoughtful present will surely win you a few extra points and will definitely earn yours a spot on the top of her ' best gifts list '
This wonderful device fills up space with a beautiful, refreshing odor. It's an all in one kind of tool for ultimate wellness and atmospheric protection.
It humidifies the air to prevent dryness and helps prevent cold flu, etc.
In addition, it has 7 mood light changes with the options from dim to bright lights. the diffuser will automatically turn off once the water runs out and when used with essential oils it can add to the many benefits of this device.
Oils such as lavender and chamomile will prevent anxiety and help her get a great night's sleep.
O yea, and they can also look into best RF skin tightening skin machines.
Gifts For Chef Women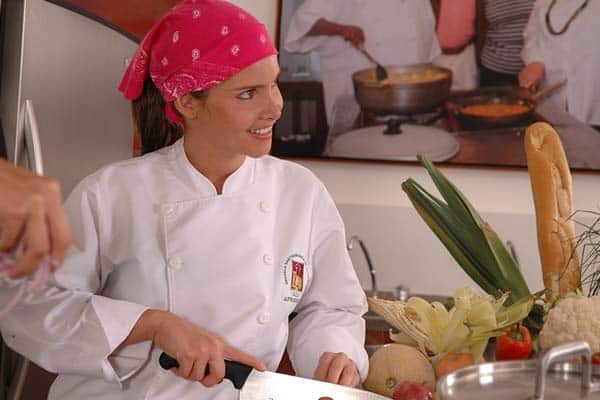 Women who spend their time scrambling through kitchen cabinets, shuffling around the kitchen to invent a new, mouthwatering dish are honestly a blessing in disguise. who wouldn't want to enjoy a new recipe and a change of taste on a daily basis.
No chef cooks to please their own taste buds, So if you know a woman who spends her time laboring in the kitchen, you must know that her recipes are a reflection of her consideration for her loved ones, and since you enjoy her efforts in the kitchen so much, you should probably repay her with an equal gesture that shows your love and appreciation for her cooking.
What could be a better fit for the description than kitchen equipment.
The Yonanas Classic Healthy Frozen Dessert Maker
Desserts are an important part of any meal, When you're done with the savory main course, it will almost always leave your tongue missing a delicate dessert.
Nonetheless, a dessert is likely to have twice the calories of your main course, this is bad news for the ladies watching out for their diets. so what's something that can be used to keep your desserts organic and your tongue satisfied?
A healthy frozen dessert maker is the answer you are looking for.
This is the best gift ever for someone who not only loves to make food but is also extremely diet conscious.
This frozen dessert maker is convenient, easy to use, compact, and has the ability to create delectable frozen desserts with fresh ingredients straight from your own fridge!
Truly a gem!
Herb jars
Herbs jars an integral part of any kitchen cabinet. You will often find women admiring cute herb jars on the store shelves.
They add to the aesthetics of your kitchen.
You can use a collection of herb jars to separate the many different herbs. For a cook, herb jars are a very appreciated gift choice.
This set of herb jars come with all sizes of herb jars with a piece of complementary equipment.
These jars are not just useful for storing essential herbs but can also be used as a source of decoration on a wedding event, etc.
The Instant Vortex 4-in-1 Air Fryer
This one is another great diet-conscious kitchen gadget option for a woman who loves to cook and wants a calorie deficit option for her recipes.
This device utilizes hot air to fry your food at temperatures between 80 to 200 degrees, this also means that the cooking time will be reduced by 25 percent as compared to using the traditional, oil frying methods, and you won't be adding any unhealthy, unsaturated fats to the mix as well.
This device is not just easy to use but also easy to maintain with its non-stick food basket and drip-tray drawer, so you can clean it up in under 5 minutes and your good to go for the second round.
No oil? Deliciously fried and tender recipes? It has got everything!
Salad cutter bowl by WEBSUN
Cutting up your veggies has got to be the most non-creative part of the cooking process and I'm sure no woman enjoys mastering the accuracy and precision of cutting up veggies.
So how do we make this process more flexible, easy, mess-free, and safe? Someone acknowledged this ordeal that cooks have to go through and in-turn presented us with a culinary masterpiece.
A Salad cutter bowl.
This equipment can be used to cut up not just veggies but practically and pieces of food. Now for a present, it might seem like an odd pick, but it's better than nothing and she will probably be thankful when she doesn't cut herself every time she deals her veggies.
Gifts For The New Moms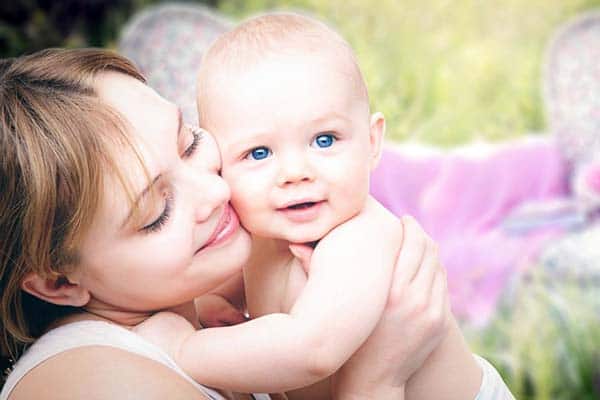 Prynt Pocket photo printer
Almost all of us will have a cute photo album full of our embarrassing memories, pictures are one of the best ways you can capture your special moments.
For the new parents out there, from their first laugh to the first time they walk, every little moment is a special moment.
So for those of you who have a new mom to surprise, perhaps a baby shower to attend, try looking out of the box and gift her a photo printer.
Using it you can turn your i-phone device into an instant photo printer. This device uses up zero ink and can also b used to produce sticker photos, you might even decorate an entire wall with your favorite memories.
Not only is it handy, compact, and super fast, it is a great way to look back onto the early life of your little human!
A Spa Day
Scarce sleep, diaper changing, and breastfeeding pretty much sum up the life of a new mom. So, what can you do to help these lovely humans relax from that constant stress?
A spa day is an ideal pick for such a woman. So what if they can't afford to or take the time to spend a day taking care of themselves at the spa or salon.
You can ease their troubles by helping them unwind, bringing the spa to their homes.
So, the next time the baby falls asleep moms can have a quick stress-relieve therapy at hand. There is no way a new mother won't appreciate this present!
Baby footprint and handprint kit
This is a gift to treasure. And you can not only give this to the mom but also to the grandma for an adorable keepsake of her precious grandchild.
Whatever the case though, this can help her capture the perfect size of her baby's tiny hands and feet and help her reminiscence over them when her baby grows older.
These kinds of memories are a treasure for mothers.
This adorable gift can be used as a decorative piece to give a personalized touch to your rooms as well, perhaps you could hang it up in the baby room and admire it every time you pass by. It's a very unique gift for a mother, a possible tear-jerker if you will.
A memory journal
See Rocketbook (a notebook we recommend)
Pregnancies are a painful yet cherished period of motherhood, it is the stage that marks not just physical, but mental preparation of a little human walking into your life.
A memory journal is full of several questions, prompts, and pages to document the beauty of motherhood for the first 5 years of the baby's life.
First pregnancies are hard, new, and alarming changes in your body take place all throughout the multiple stages of pregnancies.
This journal can also be useful for later pregnancies or can be passed down to other women to evaluate their progress.
Not only can she record the things she experiences every day but also helps her look back at the memories she makes with her little ones.
She could even use it to express to her grown-up children her thoughts and experiences during her pregnancies. That kind of thing ought to strengthen the bond between mothers and their children.
Oh and btw, also see our review on best maternity belt for running as well.
Gifts Ideas for Women Who Need Better Sleep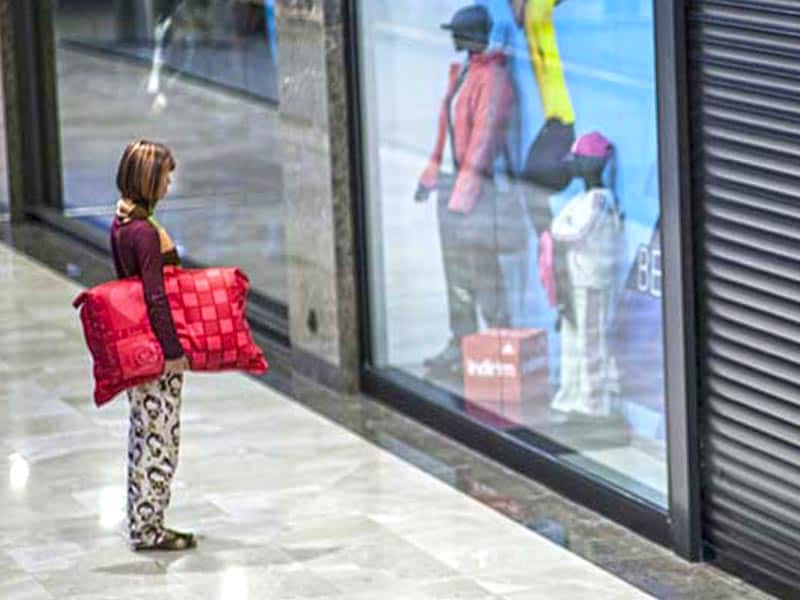 SNOOZ White Noise Sound Machine
If this woman already does not have a sound machine, then make sure to get her one.
It emits white noise, and as stupid as it sounds, it is more effective than no noise at all. With this,  she can sleep peacefully without any noises bothering her.
I love technology.
A YnM weighted blanket
This is undisputedly a godsent prize. From helping to reduce insomnia, improving sleep quality, increasing focus for ADHD to easing anxiety, and releasing back stress, there is nothing this unique blanket can't do to help her relax with a variety of weight options.
This is literally like a warm hug. And who does not need a hug?
Diy Calming sleeping essentials kit
A (somewhat) DIY option for this category will be to collect all the sleeping essentials into a sweet bundle and gift it to this woman.
A crate will be calming bath salts, lavender, chamomile, and clary sage essential oils, a sleeping spray for her pillow, silk sleep mask, and a Himalayan salt lamp will altogether help her to calm down and sleep well.
AmazonBasics Blackout Curtains
These blackout curtains will block out the smallest rays of light when they are trying to peep into her room and help her sleep in.
They are definitely a luxury of their kind and something that normally someone will not have, so it serves as a good choice.
Gifts For The Artsy Type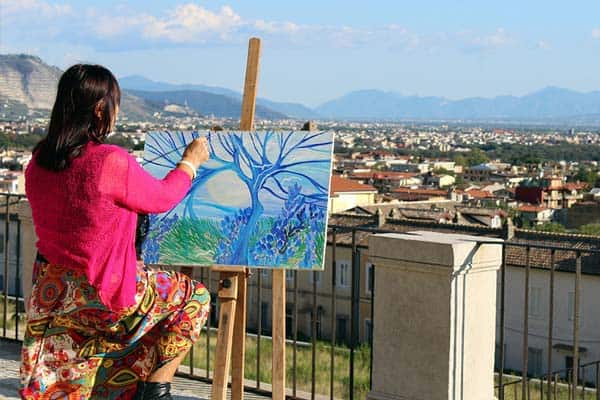 If you are finding the gift ideas for your friend who show pretentious display of being artistic. We have compiled a few ones down below:
Tie and dye kit
Tie and dye products are all over the internet these days and people all over TikTok are ordering at the home tie and dye kits to try it out themselves in these boring quarantine days.
So why not order one for the artist in your life so she can try it out too and stay at par with the latest trend!
Notebooks
Birthday, Christmas, or no-reason-at-all present, notebooks are a cakewalk option for a stationery connoisseur.
And who doesn't need them? Whether it's for lists, notes, or just the satisfaction of owning them, notebooks are always on the top of the list.
Sculpture making kit
This is not only a fun activity for someone who might love to make sculptures, but if the final product comes out good then it can be used as a great piece of home decor as well.
It can also provide a chance for great bonding time if you both make it together.
So creative!
Make sure you also check out Rocketbook Notebook.
Gifts For Plant Loving Women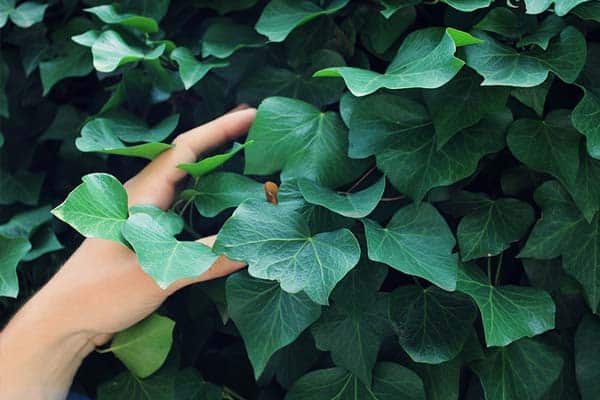 A trio of indoor planter hangers
Macrame planter hangers are all over Pinterest and just SO CUTE.
They are cheap, aesthetically pleasing to the eye, and of course, trendy.
They'll hold your favorite plants to keep that oxygen flowing inside the house, and also look super cute in her house!
Diy leaf-shaped clay coasters
These beautiful handmade DIYS are just getting out of hand. Made with simple clay and some paints, these are super cute and will make this woman earn the hostess of the year whenever she has guests over.
Just take some clay and shape it so it looks like your favorite leaf, let it dry, and get those paints out.
I'm sure she will love and treasure these dearly.
Stepping stone maker kit
Honestly, these cute DIY kits are getting out of hand!
What does a gardener want more than a beautiful garden?
Help the plant lover in your life create her personalized stepping stone to make her garden even prettier than ever!
These come in an assortment of designs with everything including decorations all inside the pack. So all you really need is some water and a dose of inspiration!