In today's generations, the technology world is filled with various different brands and sometimes it may get confusing to recognize which brands are related to each other. Moreover, finding an authentic and reliable smartphone that is not very expensive can be difficult at times. There are various companies that launch their smartphone models every now and then but you definitely need to check out and verify the brand's reputation and durability of the smartphones before you actually purchase them. Now the brand Oppo, has made its name worldwide, over a couple of years. It is a highly trustworthy brand that offers warranty when you purchase their smartphones.
Moreover, Realme is a sub-brand or you may say that it is an offspring of the former and well known brand, Oppo. Yes, that is right! Initially, in 2010, Realme was known as Oppo real in China. However, this Chines brand was given its final brand name as Realme in 2018 by the vice president of Oppo, named Ski Li. Since, Ski Li ofiicially resigned from Oppo, later in 2018, he tried to make realme a self-standing brand by changing its logo. Nevertheless, Oppo has been the parent company of realme.
Realme; One of the Emerging Oppo Brand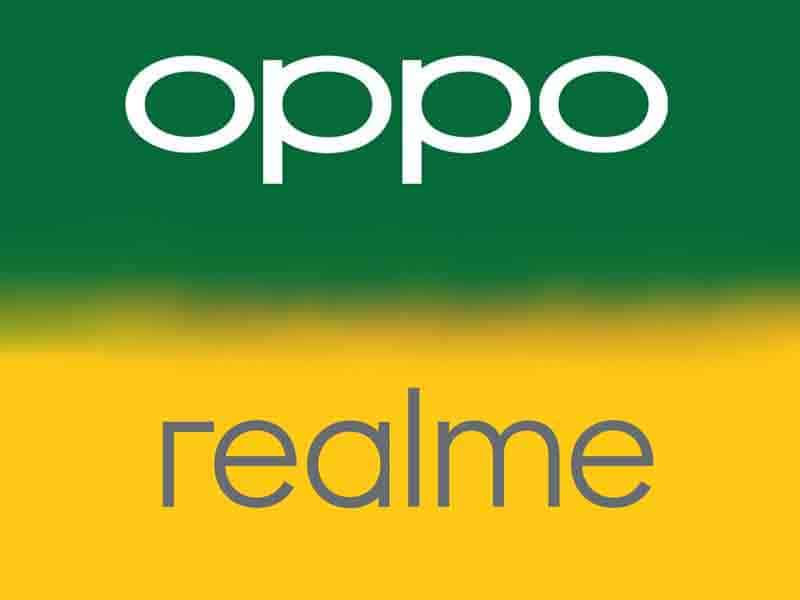 As Ski Li changed the brand logo, he focused on making the design of the phones pretty attractive. Along with this, a lot of work was done and focus was paid to using innovative technology in the phones so that they perform well and are user friendly. Realme spread its name pretty quickly in the Indian market so much so that they beat the sales of the former company, Oppo. In fact, realme stands the 4th position as the largest smartphone brand in India.
It was the first smartphone brand in India that introduced 64MP in a phone's camera. Furthermore, by 2019 Realme entered many markets such as in South Asia, Europe, China and many more.
In fact, Realme shipped about 4.7 million units across the world in 2019 and managed to become the 10th best smartphone manufacturer in the world. Thus, you may say that the company firmly established its brand name.
Oppo Smart Phones
Realme has a series of smartphones developed over a period of time. It includes Realme 1, Realme 2 series, Realme 3 series, Realme X series, Realme Q series, Realme 5 series, Realme 6 series, Realme 7 series, Realme C series, Realme U1 and Realme Narzo 30 Pro.
Realme 1
Realme 1 was the first phone manufactured which had an 18:9 display, along with a 13 MP rear camera and a 8 MP front camera without a LED flash. The smartphone was available in 3 different storage options, that is, with a 32 GB internal storage, a 64 GB or a 128 GB of internal storage.
Realme 2 series
Realme 2 series had 2 smartphones produced under it in 2018. The first one was Realme 2 with a 6.2 inch HD display and the glass body of the phone had three unlock modes that were the smart lock, face unlock and finger print sensor at the back of the phone.
The second smartphone was the Realme 2 Pro with a 6.30 inch display and an internal storage of 128 GB which would be maximized by adding a microSD card up to 256GB.
Realme 3 series
In this particular series, 3 models were launched. Realme 3 was the first smartphone model with a 13MP plus a 2 MP dual rear camera and a 13MP front camera.
The second was the Realme 3 Pro with a 6.3 inch display and a dual rear camera having 16 MP plus 5MP. The smartphone also had a 25 MP front camera.
The third smartphone of this series was the Realme 3i with a 6.22 inch display and had a 13 MP front camera that also had the face unlock feature. This smartphone also had a dual rear camera feature with a 13 MP plus a 2 MP camera setup.
Realme X series
The Realme X series had five smartphones launched under it between 2019 and 2020. The first was the Realme X smartphone following the Realme X Master edition. Both the phones had a 6.53 inch display screen, however, the Realme X Master edition is reported to have the 855 snapdragon chipset.
Thirdly, the Realme X2 Pro was launched. This phone had 4 rear cameras with a 20x hybrid zoom. Moreover, the company then launched the Realme X50 Pro which had 5g networks and a 6.44 HD screen. Lastly in the X series, Realme X7 Pro was realesed. This phone has a 64MP back camera and a 32 MP front camera. Moreover, the phone charges pretty quickly, that is it can charge the phone up in just 35 minutes from 0 to 100%.
Realme Q series
The Realme Q series launched 7 phones under it between the years 2019 to current 2021. The first phone was the Realme Q which used the Android 9.0 software and had storage options of 64 GB and 128 GB. The Realme Q2 was then released which used the android 10 software and had an internal storage of 128 GB. Later the Realme Q2i and Realme Q2 Pro came into the market having the Android 10 software along with 128 GB internal storage but with no card slot available.
Lastly, the Realme Q3, Realme Q3i, and Realme Q3 Pro were all launched in 2021. These smart phones used the Android 11 software. The Realme Q3 and Realme Q3i have a 128 GB internal storage. However, the Realme Q3 Pro had options for its internal storage that is 128 GB 256 GB.
Realme 5 series
The realme 5 series had 4 smartphones under it. The first three smartphones were Realme 5, Realme 5 Pro and Realme 5s which were all released in 2019. The phones had similar features such as the same storage options that were 64 GB and 128 GB. However, the Realme 5 did not specifically have any fast charging fearure. Moreover, the last model launched in 2020 in this series known as the Realme 5s was similar to the Realme 5 but had the Sunrise design and was comparatively cheaper.
Realme 6 series
The Realme 6 series had 2 smart phones launched under it. The Realme 6 has a 6.5 inch display and a non removable battery along with having an extra SD card storage plot.
The Realme 6i was later launched in 2020. This smart phone has a 6.5 inch display and uses the Android 10 software. The phone is available in 2 colors, one is Grean Tea and the other is White Milk.
Realme 7 series
This series also has two smart phones under it. The first is the Realme 7 Pro which has a 6.4 inch display and was released in 2020. Furthermore, the smart phone uses Android 10 and has fast charging properties.
The next one is Realme 7i which is just like the previous Realme 6i. This smart phone was particularly launched for the Asian and Indian market. It has a 6.50 inch HD display screen along with fast charging properties.
Realme C series
Realme C series has 4 smart phones under it. Firstly the Realme C1 was launched after the Realme 2 Pro in 2019. It has a 6.2 inch display and an internal storage capacity of 32 GB.
Secondly, the Realme C2 has a 6.1 display screen and a waterdrop notch. It runs on ColorOS 6.0 based on Android Pie. Moreover, it has internal storage options of 16 GB and 32 GB.
Realme C3 was a smartphone launched in India and Philippines in 2020. It had a 6.5 inch LCD display with a 12 MP rear camera and a 5 MP front camera. It included a micro SD card slot and a dual sim slots feature. Furthermore, the Realme C12 smart phone also included the dual sim slots feature using an Android 10 software. It has 32 GB storage but can be maximized with and micro SD card up to 256 GB. This smart phone also has a power saving mode and can run up to 2.9 days without charging.
Realme U1
This smart phone was produced in 2018 with a 6.3 inch display and had interanal storage options of either 32 GB or 64 GB. Realme U1 has a 13MP plus 2 MP back camera and 25 MP front selfie camera. It uses ColorOS 5.2, which is based on Android 8.1.
Realme Narzo 30 Pro
Realme Narzo 30 Pro was launched in 2020 and is a unique 5g smartphone having a 6.5 inch LCD display. It supports the fingerprint sensor and uses the Android 10 software system which is said to be upgraded to Android 11 in the near future.
Realme Smart TVs
Not only does Realme company sell good smart phones but in fact it also has good options to choose from in its smart TVs range. Till date, the company had produced and launched three TVs.
Firstly, the Realme Smart TV Full HD comes in 32 inches having an ultra bright FHD display. This TV set includes 24W Quad Stereo speakers and includes a all in one remote controller. Moreover, it uses the Android 9 system so includes Prime video, Youtube, Netflix and Google Play.
The second, Realme Smart TV 4K comes in two sizes. The size options are 43 inches and 50 inches. The TV is easy to use and runs on Android 10. A lot of apps are already installed in the TV when you buy it but you can easily download more via Google Play.
Lastly, the Realme Smart TV SLED 4K 139cm comes in 55 inches. The smart TV has great resolution and supports different HDR. Moreover, it includes 4 speakers with a total of 24W audio output.
Conclusion
Yes, Realme is an offspring of the main parent company Oppo! However, as the ex Vice president of Oppo, Ski Li had resigned later in 2018, he made his own company known as the Realme company now. The company has now made a variety of smartphone models under different series focusing on their design, cost and functions which can be targeted to different types of markets.
Realme smart phones are used worldwide and in fact some of their smart phone models are specifically designed for the Asian and Indian market. Furthermore, the Realme company has also launched its variety of Smart TV sets and related gadgets. Thus, their products are reliable and well known as they were previously made under the well known Oppo brand but later they have also made their own brand reputation and hence worth a buy.