"I have enough leggings." said no one ever. It is the same story with everyone in my circle of friends; either they dress like they are going to the gym or they are going to the gym. The truth is that if I cannot show up in my activewear, I am not going.
People like me have more clothes for workouts than going out, no surprise then to see us go out for dinner in neon legging with a crop top. Athleisure has become an integral part of our lives, and there is no denying that this lifestyle is here to stay.
"Work hard so you can shop harder" is the new mantra of the generation. And the result is an overflowing closet, taken over entirely by leggings, tank tops, swimming costumes, and workout shorts in a variety of colors and designs, all tumbling out in a heap on the floor.
Do you really require so much activewear?
Our minds are cluttered with the different types of workouts that we can choose for the stylish and flattering workout clothes out there in the market. Cycling, yoga, Pilates, weight training, swimming, and the list goes on.
Did anyone say TRX? Yes, that too!
How do you ever know when to stop shopping for activewear?
How do you know when you have enough?
It is time to declutter your closet and your mind, decide on your workout regime and not go crazy buying the same leggings in different colors just because they are sexy and flattering.
Sports Leggings You Should have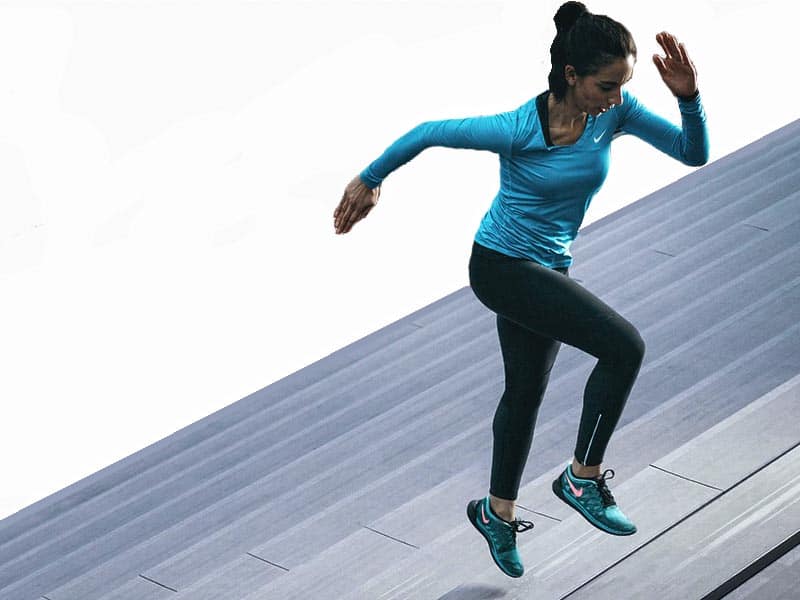 I always thought diamonds made a girl happy, but that was before leggings were discovered. Either it is capris for warmer weather or full length for colder weather. The same would do for a dinner date as well. You can never have enough of these utterly comfortable pieces of attire.
But you have got to admit that you can own so many pairs of leggings and no more. This activewear has had all of us falling in love with them, even more since the pandemic has bound us indoors.
Working from home has us changing into a clean shirt for the meeting; the leggings are forever. Comfort has taken precedence over fashion.
If you are the kind of person who washes clothes midweek and on weekends, then three or a maximum of five pairs of leggings are enough for you. I know it isn't easy, considering the online stores bombarding your homes with new stuff every day.
But you have to be sensible and not buy everything that you come across. Besides, a good brand with the trendiest and cutest clothes comes with a price.
A few good pairs of leggings should be enough for you for your classes as well as your evening runs or coffee with friends. Invest in leggings that are made from breathable and moisture-wicking fabric.
They will keep you cool and dry even after the workout is over, and you'd want to continue lounging in the same clothes. Mesh detailing will give you more room for ventilation.
Choose the length wisely since these leggings are no longer just for the workout. You need to be comfortable in them even at the grocery store or a sleepover with friends. The best choice would be a 7/8 length, which suits all body types.
You can check out these gorgeous leggings here but be careful, do not go overboard with your activewear shopping.
How many Tops do you need?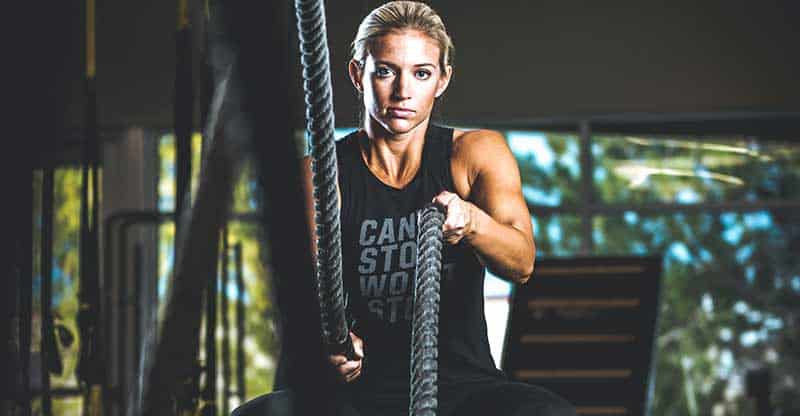 Admit to yourself that you have more Tops than you require!
These are tricky things, these tops, and they can make you feel that you do not have enough. This is because we end up pairing them with our jeans or skirts as well as our leggings. Outside of the gym, they are used as regular shirts, and you are always in need of more shirts.
If you wash them twice a week, you are good at having just 4 or 5 activewear shirts. You buy more, and you have more laundry, so spare yourself the trouble and be content with about five tops for your workout.
Look for comfort and support when you buy your workout tops. Maximum support bra tops are recommended for all types of workouts. Consider the fabric; it should be breathable cotton, with moisture-wicking quality. It will keep you dry, and you can wear it for two days without being a stink bomb.
You should buy a few long sleeves, sleeveless and some short sleeves tops. These will cover all the weather changes. If you are running and working outdoors, stick to long-sleeved tops as they protect you from sunburn.
Also, go for a waterproof jacket and a windbreaker if an outdoor workout is your thing.
It will be easier if you do not use your gym tops when you are not at the gym, keep a few tops, and keep them for your workouts.
What about Sports Bras?
Many of you prefer wearing a sports bra rather than a top or a tank top for your workouts, and it sure is the right choice. Sports bras are made to support, lift, and keep you hassle-free.
If you can fit two fingers between the band and your body, that is a good sign. It means your bra is a good fit.
Nothing can beat the comfort level these sports bras provide, no jiggling and falling about the place. Your focus should be on your exercises rather than uncomfortable pieces of clothing.
Sports bras are also available in beautiful colors and designs, and it is not a surprise that many of us have more sports bras in our cupboards than required.
How many do you really need? Well, just like the tops, you also need enough to last you the week.
Buying the right type of sports bra means looking for something that breathes and is comfortable. Go for the cotton ones, which have additional mesh designs on it as it allows for ventilation.
If you are the sweaty one, and even breathable bras end up wet and clingy, then you must have at least 5 to 6 bras on hand. You need to change daily and wash twice every week.
Every workout top needs a sports bra, so buy the same number of both clothing items. Go for moisture wicking fabric and stay cool during and after your workout.
Swimming Activewear Requirements: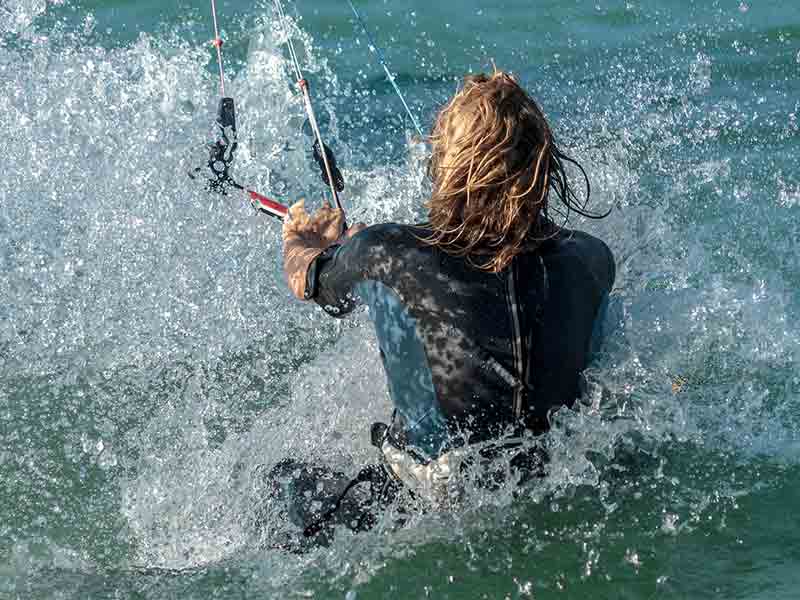 Owning the number of swimming costumes depends upon where you live and your love for the water.
How often do you need to wear a bathing suit? Do you have your own private pool to swim in?
The answers to these questions will probably influence the number of swimming costumes owned by you. If you live anywhere close to the sea, then swimming is a huge part of your life.
It is also possible that you prefer the pool to a gym.
You would already be having more swimsuits than you require, a fresh one for each day, as you rush down to the beach every morning. But five should be enough for you, even if you swim each day of the week.
You do not need many swimming costumes if it is something that you do only on vacations. Three for your vacation are enough.
You do not want to get into a still wet and clingy costume; there is nothing worse than that. Choose outfits that dry fast and easy and do not stretch and become sheer. Flat seamless ones are better as they do not keep hitching up, causing discomfort.
You must select one which is your size and fits you perfectly, like a second skin. Makes swimming easy, and comfortable. Make sure you buy a costume that does not hitch up and ride up as your swim session would end up in a disaster.
Sneakers (The more the better)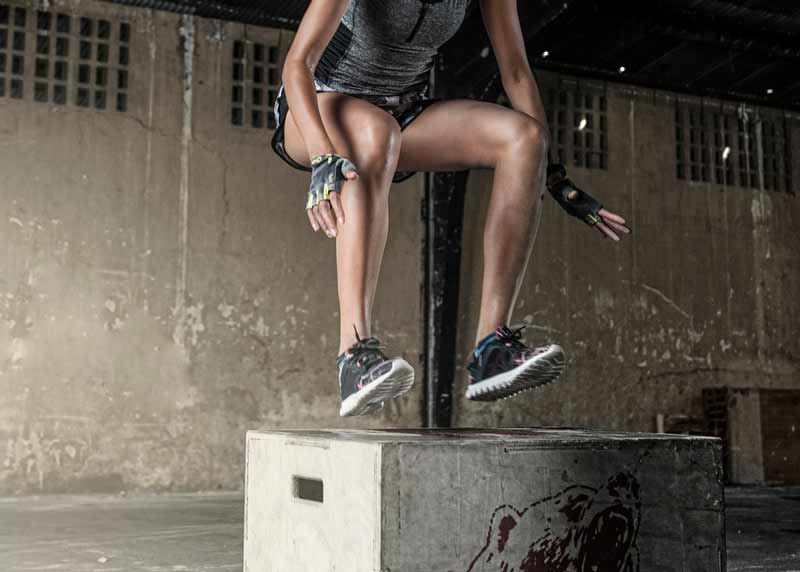 I was surveying my pile of exercise shoes and felt rather silly.
Why on earth would I buy so many shoes, one for each different workout plan, cross trainers, running shoes, walking shoes, court shoes. I know I am not the only one, so many of you must be in the same situation.
How many workout shoes does one really need?
We need only two pairs of shoes, running shoes and court shoes, to be honest with ourselves.
Running shoes do great at the gym, the treadmill, walking, and all of your cardio jumping around exercises. They are soft and shock-absorbing, giving your feet and your back more support.
The running shoes cannot handle those sports played on the court, like tennis, basketball, racquetball, etc. all these games have a side to side directional moves. For these specific moves running shoes are not ideal. It would be best if you had special court shoes that have a firmer base and sole.
What you need is a pair of running shoes and a pair of court shoes, and that's all. Let us stop using more resources than our planet can handle and cut down on the must-haves, moving towards sustainability.
FAQs and Conlusion
Is your performance at the gym affected by your sportswear?
The workout clothes can directly influence your performance; it boosts your confidence and also protects you from injuries. Well- fitted workout clothes designed for your sport will keep you charged to work out since you will be comfortable.
Your workout clothes just do not make you look good and increase your sweat session's efficiency.
What shouldn't you wear to the gym?
When going to the gym, leave the following items behind, old super loose baggy sweatpants, an old Tee with holes in it, underwear, or bras with no support or pull. You should also avoid clothes that are too tight or coarse, old loose socks or heavy fabric, which will hold sweat—also, no jewelry and makeup.
How long should you wear a pair of sneakers?
As a rule, your sneaker should be used up to 500 miles, though it differs from body to body and the weight that it carries. Also, your gait makes a difference. Suppose you are running four times a week on hard surfaces. In that case, you should consider changing your sneakers after six months; a casual athlete can keep using them for over a year.
Should you wash your gym clothes after every gym session?
Yes, you need to wash them with enough detergent and hot water after every session. Your sweat can lead to the development of yeast and bacteria. Wash them daily and kill those odor-causing bugs.
How often should I replace my leggings?
On average, if you are working out five times a week and remarkably so, then you will wear out your leggings in about 6 to 8 months. Time to buy new leggings.
When should I replace my sports bra?
If you are a regular gym person and workout five times a week, you need to throw out your sports bra in about 6 to 8 months. You will start noticing a decline in support, and the washing also makes it lose and affects the fit. Go shopping!
Conclusion
The thought of having a closet full of bright and beautiful activewear is just so amazing, but that is a hard thing to recommend in today's economy.
Consider sustainability and buy only what you need. Do not overload yourself as well as your cupboard with activewear that appears cute and flattering but are uncomfortable while working out.
Your activewear needs to be perfectly fit and comfortable, buy good quality sportswear, and they will last you long. Invest in activewear that mixes fashion with function, is athleisure wear, and you are good for all occasions. The point is to feel good and look good while working out.
So, be real with yourself and invest in fewer but good quality activewear, and you will be thankful. Your closet will also heave a sigh of relief.