A father is the first love in a daughter's life, a supporting figure somewhere in the stands where only you can see, someone who never gets tired of your foolish questions, and the promised dream to walk you down the aisle on the day you get married. The less expressive parent never runs out of subtle ways to tell you how much he loves you.
These were the dreams that kept Kelly Clarkson awake most of her life but she gathered strength as she soon realized them fading away as a mere fantasy.
Let's look into why did Kelly Clarkson's dad leave her?
Kelly never held back her deprivation of a father's love and neither does she feel shame in revealing her relentless pursuit of it.
The multi-Grammy winning and record-breaking artist expressed the worst of her pain through the best of her talents, through a song she started writing when she was just 16 and practically shattered the world to tears upon its release in her second album, "Because Of You".
The song goes through the repeated hear-breaks she went through the separation of her parents and how it distanced her away from her father.
Because of you

I never stray too far from the sidewalk

Because of you

I learned to play on the safe side so I don't get hurt

Because of you

I try my hardest just to forget everything

Because of you

I don't know how to let anyone else in

Because of you

I'm ashamed of my life

Because it's empty

Because of you

I am afraid
Early Life of Kelly Clarkson
Born to Stephen Michael Clarkson and Jeanne Ann is Fort Worth, Texas, Kelly grew up in a very "American" family, as she would call it.
Her mother taught first-grade English and her father was an engineer who divorced her mother when she was only six.
Her older sister, Alyssa, went to live with her aunt after the divorce, her brother, Jason, lived with her father for a bit, and Kelly remained with her mother.
She has several step-siblings and half-brothers from her mother's and father's remarrying.
Over the years, Kelly yearned for the love of her father. She called, wrote, and tried to meet him many times but was only returned with disappointment.
In an interview on Sirius XM Radio she held the divorce of parents to have completely distanced her siblings from her and each other, they couldn't even call one another because of the struggling conditions they grew up in.
It wasn't before she turned 19, a year before her American Idol audition, she reunited with her siblings over the marriage of her brother and said had remained in contact ever since.
Kelly Clarkson's Dad & Her Issues:
Through many interviews and concert conversing, Kelly proclaims with a heavy heart how she has always had "Daddy Issues".
Relationship with Kelly Clarkson's dad had caused her to doubt just about everyone, even of the fact that whether or not she would ever be able to find true love, but that was all before she met her now-husband, Brandon Blackston.
She is now happier than ever to be a wife and a mother to two lovely children. Her relationship with her husband and her children helped her understand the much-strained relationship with her father as she deems it a loss to his side. While speaking to the Huffington Post, Kelly emphasized,
"A lot of the reason why I wrote 'Piece by Piece' was I guess I didn't realize the gravity of the situation until I had a child of my own, and until I experienced love as I do with Brandon on the daily, I guess you don't realize something is missing until you feel it. I can't imagine walking away from my little girl. I can't imagine not having that love anymore. I didn't know it was missing because I never had it. It was a revelation and that's why I wrote that song. I think a lot of people go through that."
She understood in the later years of her life how her father was more influenced by her fame than her unanswered attempts to bring him back into her life as he made several attempts for coming back into her life after she became the voice of America by winning the American Idol and got offered several record releases.
She even unveils how he asked for money later on but it was just too late and a cheap trick to pull.
That in no way suggests for Kelly to have been on the back-step in her relation with her father but only that she had reached the threshold of "Humiliation" from doing so.
"I know a lot of people go, 'Aww,' but it's not really that situation, I think if you don't grow up with it, it's hard to miss something you never had. You're like, I shouldn't have to work this hard for someone's love. Like, that's a little ridiculous. And at that point, too, you grow up so much to where you go, okay, I don't even think you're capable (of love)"
Watching her husband, Brandon, be there for her children and the love that engulfs her for her stepchildren alike her own has shown her a new path of love that she had never been acquainted with, says Kelly. She often mentions how divided of a feeling it is to watch Brandon be there at every performance of her children, it's a sorrowful feel as she grieves her past and joyful for knowing her children won't have to go through the same.
What Doesn't Kill You Makes You Stronger!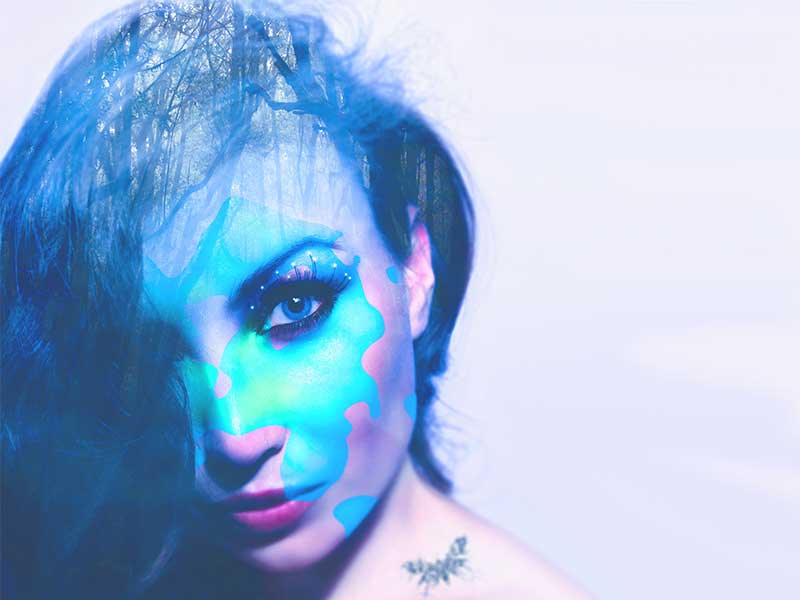 Kelly with her husband -Brandon Blackstock
Love becomes meaningless when you have to try so hard for it that it reaches a point of humiliation. It has always been but a distant memory in the past for the singer but not the one she still doesn't learn from.
She battles with her deprivation of a father's love as it comes out years after the first emotional release in "Piece By Piece".
She credits the coming of Brandon Blackstone into her life and helping her overcome her fears of never finding true love.
Being a mother to two stepchildren never restrained her from loving them unconditionally as she would her own children one day.
Kelly Clarkson sorrowfully expressed her feelings on air when she said how she could never think about backing away for even her step-children, let alone the children being her own.
While still pregnant with her daughter, she wrote "Piece by Piece" as the path of love was unfolding now, how she reflected on how broken and worthless she had felt from the neglect.
A lot of the reason why I wrote Piece by Piece was I guess I didn't realize the gravity of the situation until I had a child of my own, and until I experienced love as I do with Brandon on the daily-Kelly To Huff Post
Becoming The Bestselling Artist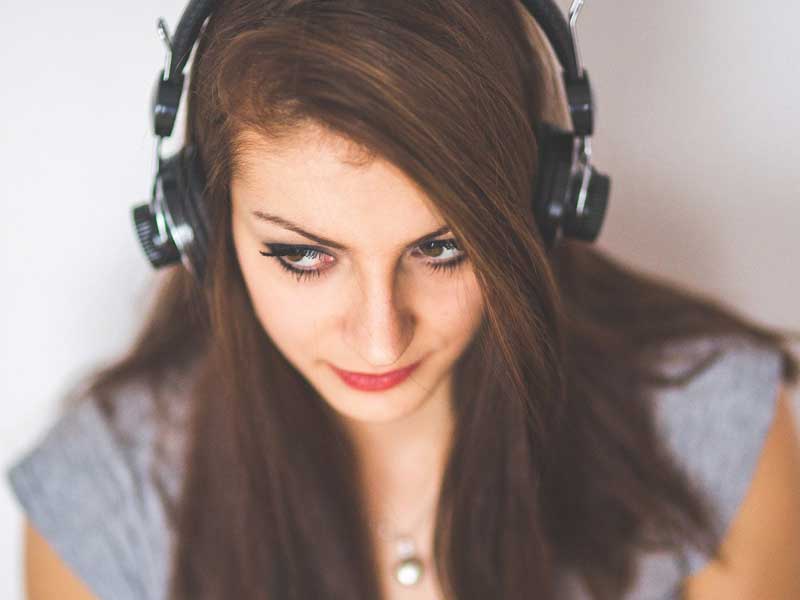 Kelly knew of the gold that had been deep down within her voice as she recorded a number of demo records to try her luck out with many labels but being rejected with the comment of her voice being "Too Black" and a fire incident, she was on her way back to Texas.
She was working as a waitress when the very first "American Idol" season was auditioning and upon a strong recommendation from her friends she gave it a try.
Rocking each round with her powerful vocals, she was soon to become America's sweetheart, come out as a winner, and earn herself several label records signings.
Soon after winning the American Idol and a deal with RCA Records, she dropped her first single "Before Your Love/ A Moment Like This" that not only marked her debut at the billboard top 100 but top it and become America's bestselling single for the year.
Her debut album "Thankful" released in April of 2003 had a historical entry at the billboard top 100 at the number 1 spot. Being certified as double platinum by the RIAA (Recording Industry Association of America), this was not the only album that was going to shatter people to tears and bang their heads to the powerhouse vocals of Kelly Clarkson.
Very soon after, her second album "Breakaway" got to be an international bestseller ranking at the 7th best album of that year worldwide. Topping the charts of several overseas top 100 charts, this remains to be her most successful album selling over 12 million copies.
The release of her third album "My December" was somewhat caught in the shadow of her dispute with Clive Davis and did not touch grounds as high is the hits before that but "Never Again", this single hit was again certified as platinum by the RIAA.
The release of her fourth album was to make up for all the lost potential in the third, "All I Ever Wanted" was again to hit a #1 entry at the billboard 100. The outrageous jump of "My Life Would Suck Without You" to the number on the billboard 100 marks history in stone as the quickest jump to the number one spot.
The release of "Stronger" as her fifth studio album in 2011 was the album that housed her most famous and successful hit of "Stronger( What Doesn't Kill You)" and "Mr. Know IT All".
Stronger held the top peak spot across sixteen billboard charts.
Her 6th Studio Album release 2013 "Wrapped In Red", the bestselling holiday album in the USA has become more of a tradition to be played on every Christmas as it tops the charts for Christmas hits ever since.
Kelly Clarkson's contract ended in 2015 with the RCA with the release of her seventh studio album "Piece by Piece". Certified as gold by the RIAA, it achieved her milestone of the 100th entry on the billboard 100.
The latest album, eight studio release came from a contract signing with the Atlantic Records "Meaning Of Life" in 2017 with producing multiple hit singles to make their way to the billboard 100 again.
Having sold over 65 million records internationally, Kelly Clarkson still rocks the stage and hits the right nerves of the listeners as she did when on the stage for the very first time in the American Idol.
Kelly Clarkson possesses a range of vocals that moves the audience, every high being dreamy, a confident midrange, and a sexy growl never fails to leave you indulged in her songs.
Growing to the other side of the stage, Clarkson has hosted a number of musical seasons as a judge and being a host for the third time to the NBC music awards in 2020.
Despite having a struggling life chasing after the ghost of her father, she has put up a commendable show to the world of conquering fears and influencing many more to take the high road of self-betterment.
"Even if it's not your father, whoever it is in your life if someone presents such a cancerous environment and then just keeps hurting you, and even if they're doing it inadvertently and they just don't know better, you should just not have that person in your life," she said. "And it's OK. That's not a hateful situation. You go your own way."
Now that her father has passed away, she says she feels no guilt, no anger, and no resentment to the man as she didn't get to know much about him other than him being her father. Finding something to blame and angry about has been the roads she walked out of and is now indulging herself into the unconditional love of her motherhood.
"In fairness to him, I don't know his life, how he grew up, and I don't know if he's repeating a cycle that was once taught to him," she said. "I have no hatefulness. No anger. No nothing, about it." She added, "I don't understand it for me, but I understand the depth of what that is—having a child—now,  fand he's made me want to be that much more present in my family."
Featured Image credit
Source: Flickr (The image was extracted from this source) Author of image: Vagueonthehow