You cannot always control what goes on outside, but you can certainly control what goes on inside. This is what the pandemic has taught me, I realized that yoga is not a workout, but it is a work-in. For this work-in, you need yoga pants because jeans are stressful, and you do not need stress in your life.
Do not let ill-fitting clothes throw off your Asana game.
Indulge in some comfortable and intimate yoga activewear, and you will know what Yogasm is.
The feeling of bliss when you are done working your ass off on the yoga mat.
Our List of 9 Best Yoga Activewear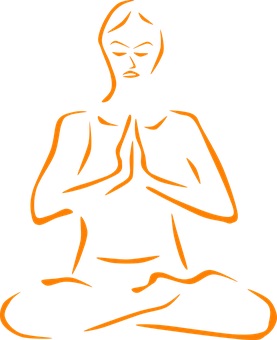 Here is some activewear for you, from the softest of all tank tops to the comfiest and sleekest leggings. And for your sun salutations and your asanas.
Bomb sheller Badass Workout Leggings
Jessamyn Stanley is a renowned yoga teacher and the author of Everybody Yoga. According to her, "Leggings are a huge issue for curvy females." She prefers these Bomb sheller badass leggings over others, and we can understand why.
Made up of 20% Spandex and 80 % Polyester, these leggings are the best for women who are a bit curvy. For curvy figures, the real issue is in the leggings being pulled down while bending and stretching. It is because the belly is being adamant and wants to pull them down as you bend.
With a high elastic waistband, these leggings will stay in place and save you all the mortal horrors of exposing your assets in your yoga class.
Independent artists are at work to produce bright-colored fun prints, which do not stretch into sheerness over your curves. They come in all sizes and colors.
KDeer leggings in Josephine Stripe
These are the most stylish of the lot. With their 3D printing in bold, bright colors, they are eye-catching, to say the least. With a plethora of fun colors and stripes, KDeer has been a long-standing favorite with celebrities and non-celebrities alike, a breakaway from their black or solid dark colored yoga pants.
This fabric is sweat absorbent and is recommended for light as well as sweaty and more intense workouts. It is a breathable fabric that ensures there is no visible sweat and no abrasions.
The bright colors are not easy, pilling, or fading. Lasts you long, as bright as ever before. No yoga leggings could be as cheery and as upbeat as these Josephine stripe leggings.
What is commendable about KDeer is that it is a female-owned company and is size-inclusive as well.
These leggings are a great buy for women of all sizes and shapes—a welcome change from your usual bold and solid colors, an antidote for your dark yoga clothes. A bright change, for sure!
Hanro Women's Yoga Lounge Pant
Nobody wants to be in a situation where your leggings slip down and perform their own sun salutation, as you do yours. You need your mind out of these seemingly trivial yet essential things, you need focus and dhyaan in yoga.
Hanro yoga pants are made from micro modal, which is soft to provide comfort. It is supple and stretchable to give you super easy yoga movements. You need not worry about these pants slipping down when you are in your down dog position as these pants have a roll down the waist.
They will not embarrass you in your yoga class or at home as they are full-length and refined seamlessly. Indulge yourself in stylish and comfortable yoga attire and find your mind and your inner self in peace.
Panache Sports Bra
Unlike cardio or weightlifting, yoga is comparatively easier on the bust. I mean, they do not jiggle and bounce because you are not bouncing.
With its gentle and calming postures, yoga requires you to wear a well-fitting sports bra, which keeps things inside. Do not want them popping out during downward dog or Surya Namaskar, do you?
So, this lightweight bra with its mesh front paneling keeps you cool as well as well contained. So, do your yoga poses without any worries. These wire-free cups give you a lift that appears flattening, supporting during high impact.
There is a two-way backstretch, an extra adjustable hook, and eye closure as well. The padded shoulder straps are meant to relieve pressure from your shoulders and your back. Go for this high-performance sports bra and find internal peace as you search your soul.
Wacoal Beyond Naked Bralette
A yoga bralette that sits snug on your bust keeps cups in place with no thick and ugly elastics used. And that's not all, you can use it with or without the molded foam cups, as they are removable.
You can remove these soft cups and store them away in a hidden pocket while you continue with your yoga poses.
Wacoal's Beyond naked bralette has a wide neck, which fits perfectly without shifting from its place as you perform your yoga movements. The comfortable length of this bralette prevents riding up accidents.
It fits your bust smoothly, holding the cups in place. The stretchable material is moisture-wicking and allows free range movement during yoga sessions.
It is made from a recycled nylon blend, which makes it sustainable. Go for it and help save the environment and in the process, save your sanity through Yoga and Pranayama. You will be doing a favor to the environment and also to yourself.
Icyzone Workout Tank Top for Women
This Tank Top is a soft, lightweight fabric that is ideal for your yoga workouts, with its sweat wick keeps you dry throughout your workout. Its flatlock seams and round edges reduce chafing, giving you a hip-hugging cut.
The best and the most stylish part of this tank is its exaggerated armhole. You can call it a giant armhole also.
This and its racerback design makes it perfect for lounging in style, way after you have rolled up your yoga mat. You can pair it over skirts, jeans, or even shorts for a stylish look.
It is an additional style statement if you are wearing your favorite sports bra inside, as it peeps out and gives a glimpse of itself from beneath that racerback design.
It is so stylish that you can lounge in it too, pairing it with your favorite sweatpants.
Lululemon Align Yoga Pants
Let us agree that yoga is and should be slow-paced, so a yoga session should not leave you sweaty and dripping. Remember, it is more a work-in than a workout. You work within to align your chakras.
Lululemon also believes in that, which is precisely why they have come up with this flexible and light yoga pants. These are full length, high rise pants, which move with you as you dip and soar with your asanas and your stretches.
I love the waistband. It sits flat on your skin and does not hurt you, does not dig in, and leave marks. Oh yes! There is a pocket too in the waistband where you can stash your keys and something as small as your gym pass.
Lululemon has come up yet again with the perfect yoga pants in which you can sleep and eat and breathe. It stays in great shape, whether you are moving on the yoga mat or moving around the house.
Vibram Women's Alitza Shoe
This open designed shoe is made especially for active women who take working out and keeping fit seriously. This beautiful piece of craft is made from 100% Polyamide material, which is very stretchable in nature.
Imagine wearing a pair of shoes that stretch as you flex and stretch your feet and toes!
You will not sweat in them as they are breathable, and the polyester mesh pattern will help in air circulation keeping your feet cool. No worries about sweaty, stinky toes here!
And when you want to wash them, just pop them in the washing machine, and cold wash them. How easy is that!
These Alita Loop shoes have a rubber soling, which will prevent slipping and any kind of injury.
A serrated blade lug design will take the shape of your feet to give you complete comfort. They look super cool and come in a variety of colors. Check out the powder blue pair. It is to die for!
With PU reinforcement, these shoes are the perfect choice for your low-intensity yoga workout.
Vifuur Unisex Quick Drying Yoga Shoes
A unisex pair of shoes, which you can share with your significant half. These men's women's shoes are breathable and light. These shoes give you great freedom while wearing them.
With PU material giving these shoes a non-slip resistance, you can rest assured that your yoga workout will be a peaceful and calming experience.
You can choose from various colors. Vifuur gives you a pair of yoga shoes that are workable and look great. The bright colors and the light fashionable feel will make them the talking point whenever you are on your way to your yoga class.
These shoes are made up of a combination of mesh cloth as well as lycra elastic. The elastic fits perfectly without slipping while the mesh does a great job keeping things dry and stink-free.
When you are through with your yoga session, you can carry on with your other activities in these same shoes without feeling the need to change into more formal ones. They suit all kinds of dresses. Comfortable for you to wear while out grocery shopping or walking with friends.
Ending Thoughts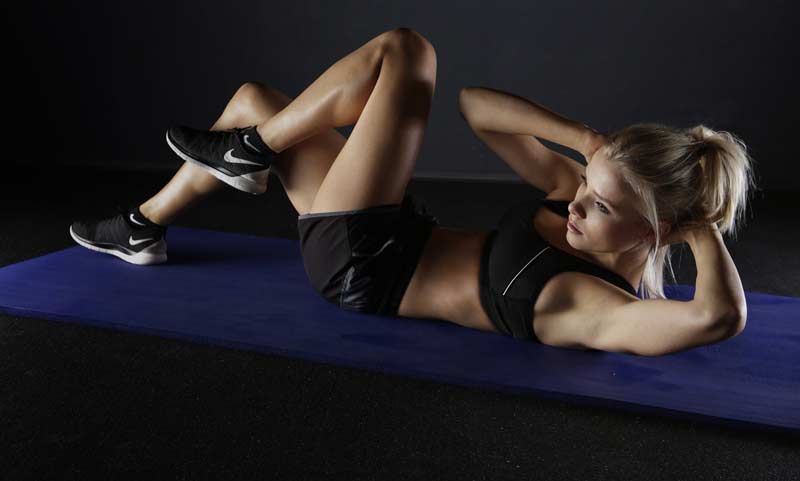 All the yogis who practice yoga seriously understand how important it is to be properly attired for your yoga sessions. It does not solve the purpose of having ill-fitting clothes on while exercising.
The poses and the stretches can be really challenging. You most definitely do not need to worry about slipping down, riding up, or hitching up accidents. Ill-fitting clothes can be terrible as they limit your movements, and that is definitely not what you want.
Choose the best and the most comfortable yoga activewear and feel your connection with the energies around you.
What are the best clothes to wear for yoga?
You can wear leggings, tank tops, bralettes, short tees, and even shorts for your yoga workouts. If you are wearing shorts, make sure they are knee-length because yoga poses are challenging, and you need to support your arms on your legs, etc. To avoid slipping, wear longer ones.
Are joggers good for yoga?
Joggers are suitable for all exercises, yoga including. But you must buy softer and lighter joggers for yoga as it involves a whole lot of bending and curving of the body. You do not want big heavy shoes making things difficult.
During the tail end of your yoga session, you do not need shoes when you stretch and get into Shavasana. It is better to be free of them and stretch and relax.
What should you not wear to your yoga session?
You must avoid wearing short shorts or loose-fitting clothes. The yoga asanas will cause the shorts to cause embarrassment.
Good breathable, moisture-wicking well-fitting leggings and a tank top are perfect for yoga.
Is it ok to wear yoga pants in public?
Yoga is accepted as a part of your life. Yoga pants have become as common as jeans. Nobody gives a second look when you come out wearing your yoga pants.
You can go out shopping, meet friends, have coffee, and walk out with your significant half. Make sure the yoga pants are not sheer and see-through when you are out in the market.
Should guys wear yoga pants?
Absolutely yes, yoga pants have an excellent unisex quality about them. Males can wear yoga leggings, yes, even the fitted leggings as well as the yoga pants. The truth is that yoga leggings and pants fit men the same way they fit women, even though the body structures differ.