Ever wondered why all the fuss about activewear? Why have these technical pieces suddenly become so important in our wardrobes?
Whatever the reason, it is hard to ignore how activewear is gaining popularity all over the world. A comfortable, smart, and easily affordable activewear is what you should grab first before hitting the gym. It gives you that much-required boost of self-confidence.
The market is full of gym wear, but I find them way too highly-priced. And it's ridiculous to drop $100 or more on a pair of workout pants or leggings.
Here are the brands that have become my go-to over the last couple of years and the types of apparel they are good for. All of these below-mentioned brands offer comfortable and fashionable activewear at a very affordable price. All of them are below $50 and are good for a workout and going out to work.
Let us go and get fit on a budget.
OLD NAVY ACTIVEWEAR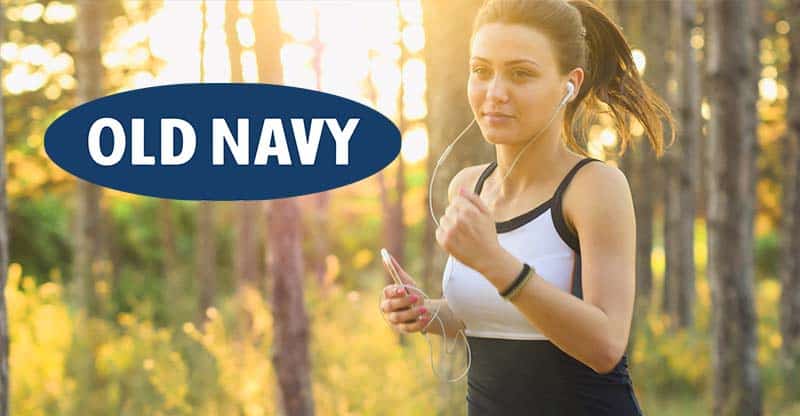 Old Navy is an American clothing and accessories retailing company owned by American multinational corporation Gap Inc. Since the time this brand has been in the market, it has used polyester/spandex for their tank tops, shirts, tights, leggings, yoga pants, tights, polos, and more.
Some items are made from 100% polyester. Nylon is even stronger than polyester. Mixed together, the fabric is incredibly resilient—longer-lasting activewear for the whole family.
It has a greater variety of styles in their activewear, and the prices are lower than Gap Inc. Their sales lead to better prices, and you can pick up activewear, which would last you long. This brand is inexpensive and is known for its decent and comfortable activewear. You get to choose from a large variety of styles and colors suited to your needs and moods.
The biggest difference is that Old Navy positions itself as a value brand with styles and fit comparable to higher-end retailers clothing. … it has decided to occupy a certain segment of the market, and because of their size, they will find a way to make a profit even selling things "cheap."
This brand leads the market in affordable athletic wear, offering a large selection of sweatpants, T-shirts, leggings, tank tops, golf shirts, slacks, and so much more.
LOLA GETTS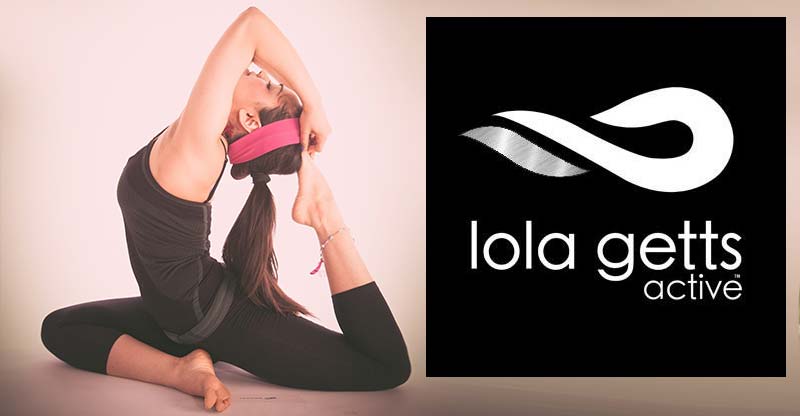 Stacey Goldstein, the founder of Lola Getts, asked herself, as she looked around her cycling class, "Did the women not come to the gym because they had nothing to wear?"
After much research, she found that the market was completely devoid of fitting and affordable activewear for women of different sizes and plus-sizes.
She would figure out a way to offer these women fashionable, great fitting, and affordable activewear made exclusively for her. Lola Getts was launched in July of 2012 with one goal in mind:
"At Lola Getts, we want to build a community of women who are passionate about having a happy, healthy lifestyle. We feel that every woman deserves to look good on their get fit and wellness journey regardless of what size they wear."
Keeping performance as the main factor, Lola Getts offers simple yet classy activewear for women. Have no fear of your pants chaffing or wearing out, they are seamless and curve-hugging. A must buy for women of all sizes.
MARIKA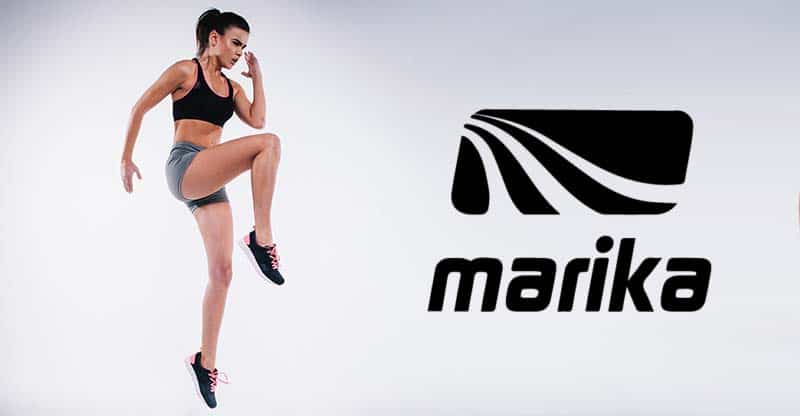 Compared to Old Navy and Target, Marika is a bit pricier. Still, more than reasonable when you consider many similar quality brands and styles, they start at double that. Built for comfort and made to move, Marika was created in Los Angeles, California, for women on the go. Constructed with quality, feel-good fabrics, Marika combines superior comfort and effortless style to integrate into your day seamlessly.
They offer stylish and comfortable pants, having no visible stitching. You can easily see yourself wearing out on a coffee date. Slightly higher than the rest of the affordable activewear, but definitely worth it.
Marika proudly announces its low-impact sports bra, which includes optional cup inserts that add extra support to your chest, while the thick straps add the support you need for any workout. Not to mention, the seamless construction and moisture-wicking fabric mean extra comfort.
This fabulous brand also offers shape-enhancing pieces, like tummy control shorts and capri pants, which have a high rise 4 "waistband with power mesh, that give you that little boost of confidence you need to push your workout to the limit.
CHAMPION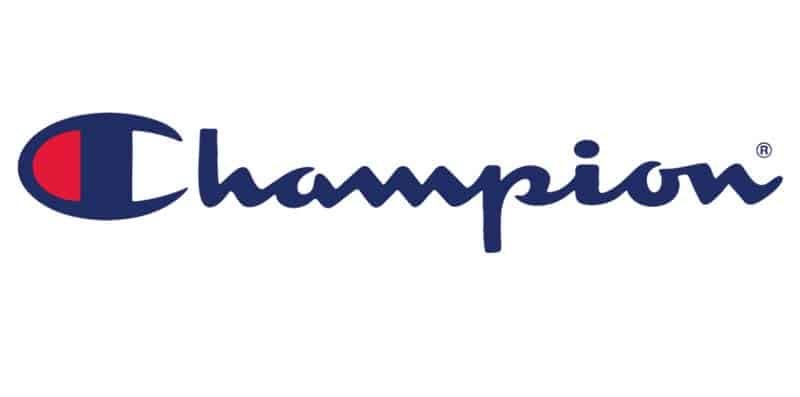 Champion is an American manufacturer of clothing specializing in sports and athleisurewear. Champion's Logo Is Suddenly Cool and Suddenly Everywhere. The company is experiencing an unlikely revival due to young people and new streetwear and logo apparel trends. Fashion influencers to beauty bloggers the world over are flaunting the once-again-coveted Champion logo.
In the field of activewear, Champion offers something of great importance during workouts. The basics!
It also has its own native line of clothes and is a great brand to shop for base layers and basics. Base layers are worn under other clothes when exercising outdoors in the cold but can also be used as loungewear.
Champion has a great selection of base layers for men and women, with prices very low. Very affordable and extremely comfortable, especially in places where the cold makes working out or running, walking outdoors, quite impossible.
And as for socks, all of my favorite workout socks are from Champion. Their trio of crew socks is great.
For men, Champion also offers fleece pants and jersey shorts for a winter workout.
Some of Champion's other items can be on the pricey side but still do not match big-name brands' high prices. I would go for the base layers at Champions, for very few high-sounding brand names offer those.
GAP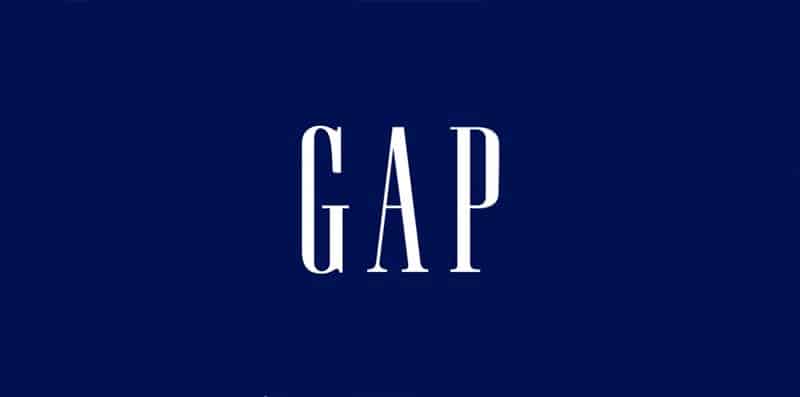 Did you really think we would go without mentioning GAP here?
When I talk about Gap activewear, I don't mean Athleta, which is Gap's recently acquired luxury line of athleisure for women. I'm talking about GapFit, the inexpensive line of activewear you can find in Gap stores.
GapFit is the answer to our smart, trendy, and comfy activewear dreams. With a name like GAP, exercising is something I look forward to.
It is what GAP always does, wonderful wear for women but not so sure about the men's activewear here, though. It seems that the men's activewear collection isn't as robust as the women's, but that's not to say you won't come across some great finds in the GAP stores.
They have a wide range of leggings, tank tops, and workout shorts, but the leggings do feel like they are slipping and sliding during the workout. They also offer a variety of Tanks and Tees.
The fact remains: No matter where you live, you will find GAP and its prices, especially when they are having a sale, always affordable.
JOCKEY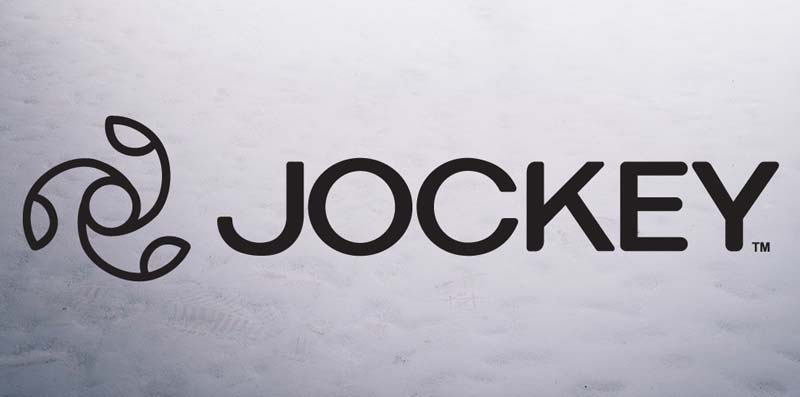 No matter how you choose to get your heart rate up, Jockey has a tank, sweater, or sneaker to suit you and your favorite sport.
But the cool brand excels at active swimwear, which they have managed to make both functional and pretty. The fabrics are extremely stretchy and stay put during compound movements such as squats, lunges, and deadlifts.
They also hold up well in the wash; Jockey leggings and sports bras do not show any signs of loose threads or tears even after a year. No wonder Jockey has been around for years.
There's a reason why Jockey has been for so long: Women trust that when they purchase one of their sports bras, they're going to be so comfortable and soft that their bra is the last thing they'll be thinking about while they work up a sweat.
Many of their styles also feature removable foam bra cups, perfect for women who want extra coverage and shape.
Jockey is surely a golden oldie; it covers all your workout needs and takes care of the latest trends. Almost all their items, even a jacket, can be found for less than 100$, everything being extremely functional and cool.
Where can I find good cheap workout clothes?
Some old names and some new ones, Old Navy, Gap, Jockey, Reebok, Adidas, have been around for years and offer very affordable workout clothes.
New names like Macy's, Kohl, Zappos are cheaper and good.
Are the cheap workout clothes long-lasting?
These so-called cheap workout clothes are made affordable by clothes houses around for years and have a great reputation.
They are made durable and sustainable, keeping up with their standards.
Why are workout clothes necessary?
They are necessary only if you plan to be fit and lead a healthy life. Working out in specially designed activewear makes the whole experience of a workout worthwhile.
While working out, you will not be distracted by the discomfort of a bra or a loose itchy legging.
So, yes, wear comfortable workout clothes and burn those calories.
Why is activewear so expensive?
According to fashion houses, they are not using the cheapest of all labor while manufacturing. So they want you to know that you are getting the best quality products at affordable prices.
Are workout clothes sweat resistance?
You need to sweat to break down that excess fat.  Sweating is an integral part of your workout.
Activewear clothes are made to absorb your sweat as it pours down while you are doing your circuit exercises. These clothes absorb the sweat; thus, you do not feel wet and sticky halfway through your workout.
The leggings and the tops do not stick to your body, allowing your body to breathe as you exercise.
Conclusion
We want our workout clothes to not only be functional, comfortable, and practical, but they need to look good as well. Don't you agree?
With 2020 locking us in our homes for most of the year, working out at home has been a wonderful new norm, especially if the clothes are affordable. With so many names offering reasonably priced activewear, more and more people of all ages are working out at home.
After lockdown, the new world would have a fitter and stronger individuals, ready to face any storm. So, gear up and start on a fitness journey with affordable activewear from your favorite fashion houses.