You never know when an inanimate object becomes one of your closest companions and something you cannot function without. A universal connection and point of intersection for people around the world – a mop. Wait, what? Yes, you read correctly.
Think about it: what does everyone use to clean their house? What do mothers and neat freaks obsess over? Cleanliness.
And that's precisely what a mop is used to achieve. They've been around for centuries, and like everything else, the mop needed a dire re-structuring. And this has been introduced in the form of robot mops.
Cleaning up your house and your trivial messes has never been easier. Just imagine what your life will be with a mechanical friend that will clean your floors for you? After reading the reviews about the best robot mops and which is best suited to you, you will surely be able to picture your life a bit easier, without added exertion.
Our review will make you think about why you do not have your own one in the first place. We have put together some of the most preferred and best robot mops that will help you to pick the one best suited to your needs.
Coredy Robot R500+
Coredy is one of the top companies famous for making the best robot mops with innovative solutions. The company ensures to enhance your smart-home experience and make your daily lifestyle smarter.
One of the best-launched products of Coredy is the Coredy Robot 500+ with wet and dry mopping functions adding to its appeal.
This 3-in-1 multifunctional robotic mop performs functions of a vacuum, a cleaner, and of a damp and dry mop for daily home function.
Additionally, because of its competitive price and 3-in-1 functioning, it is highly recommended.
Design:
With a slim body and innovative features, its height is only 2.7 inches which allows it to move under beds, sofas, and other inaccessible areas.
It also eliminates dirt with zero effort with its 3 – point cleaning system and dual-edged brushes make it possible to clean the dirt and remove pet hairs from the carpet and hard floors.
Its slim and sleek body is covered with anti-scratch tempered glass that helps to protect your mop.
Its remote-control feature allows you to schedule and customizes your cleaning preferences.
Perhaps another thing you need to know is that it works within boundary strips and you will have to buy them separately.
Features:
The following are the features of this robotic mop that makes it worth buying.
Its smart protection and anti-dropping technology prevent it from falling from stairs and off the edges.
Its intelligent anti-collision technology prevents it from evading obstacles and protects from furniture, walls, and other household items from scratches and marks.
Functions in Vacuuming zone:
Its upgraded dual hall sensors can detect boundary strips and makes sure that vacuum cleans only specific areas that you want to clean.
Moves effortlessly with strong suction:
Auto-adjust head and wheels allow it to move effortlessly, even from hard floors to carpets. Its 1400Pa strong suction feature and maximum vacuuming mode give a deeper clean to your house.
2600mAh Li-ion battery allows cleaning for 120 minutes per charge which means that you can clean all your rooms from a single charge.
When a vacuum is in low power, it automatically returns to its charging base to ensures that it is always charged and ready to clean. When it is fully charged, its lithium-ion battery keeps it going for two straight hours.
Advantages:
Its long-lasting battery makes it possible to clean for as long as 2 hours
It can easily slide under beds and sofas to give a thorough cleaning
Moves smoothly even on hard surfaces
It is super quiet, and it provides strong suction for impeccable cleaning
Mops and sweeps at the same time
It has a big dust tank and a water container
Disadvantages:
Its suction is not as powerful as other options
It struggles to navigate effectively in larger rooms
It does not vacuum thicker carpets
Verdict:
This device has a competitive price and excellent features and due to its elegant design and glassy outlook it is now a popular choice among customers.
It comes with a one-year warranty and 24/7 support system.
Inside the package, you will get four brushes and one main brush, filer, cleaning brush, remote, charging dock, and batteries.
Despite all these salient features, we advise you to keep on reading to find out the best pick for yourself.
ILIFE V8s Robot Mop and Vacuum Combo
The ILIFE V8s Robot Mop and Vacuum Combo is a mid-range vacuum that has plenty of high-end features but is not supported by an app. Its mopping system is designed to limit the amount of water that is dispersed to avoid any damage to cables and floor.
With vacuuming, sweeping, and damp mopping this robot mop handles dirt and grime with ease. Its high-power suction BLDC motor sweeps away all the dirt, debris, and pet hairs. This robot is the best one to clean pet hairs from hard surfaces.
But if you have got a complex floor layout, its working will be limited.
When fully charged, its working time is 90 minutes.
Design:
Its design is not so different from other typical robot vacuums. Its 13 inches in diameter and 3.1 inches tall with a silver and black body.
There are two spin brushes in its bottom, main tow, and nose wheel, charging point, and sensors.
Its 0.75l dustbin holds more dirt than the other robot vacuums in the industry.
Features:
Intelligent Cleaner with RoadRover wheels:
With a large dustbin and water tank, it vacuums and damps the floor for a thorough cleaning.
It can manage a smooth ride on uneven floors as its wheels allow it to pass doorsills and move over carpet easily.
Its LCD screen makes it easy to read icons and its mechanical keys will ensure immediate response to your commands.
Updated hair care system:
Its updated hair care system and self-adjusting suction enhances the strength and improves cleaning performance.
It easily picks up pet hairs and other debris on hard floors.
Scheduling and 3 – layered Filter
Its programmable scheduling feature allows cleaning at a different time for each selected day.
It has not only one but three layers of filters consisting of the primary, sponge, and high-performance filters. They filter dust, dirt, hair, and prevent pollutants from recirculating in your home.
Advantages:
Highly affordable
Mops and vacuums at the same time
Effective at cleaning up pet hairs
Its dustbin has enough space and there is no need to empty it after every clean
It supports scheduling
Disadvantages:
It lacks app and voice control
It cannot handle collisions
Its navigation is not practical to handle complicated floors
Verdict:
The iLife V8s Robot Vacuum Cleaner does not support voice or app control.
But it will diligently mop and vacuum your floor at a low price. It is a particularly attractive choice if you are looking for something affordable and simple.
IRobot Braava Jet 240 Robot Mop and Vacuum
IRobot is a company full of creative and innovative individuals working together to give the best robot vacuums. And their one best product is IRobot Braava Jet 240 Robot Mop and Vacuum.
It is a superior robot mop with jet spray and vibrating cleaning head. They help tackle dirt and stains. It gets into hard to reach places and slide under the furniture to provide a thorough cleaning. It navigates under and around objects and your furniture. Its Braava jet pad type allows it to automatically select the mopping style from wet mopping, damp mopping, and dry sweeping. This robot is ideal for bathrooms and the kitchen because it can easily mop hard floors.
Design:
This robot mop sets the design trends by introducing square-shaped rather than round gadgets.
This boxy one is 3.3 inches in height and weighs just under 3 pounds. Its size is perfect for apartments that have hard surfaces. The front and back of this robot have a spray nozzle and battery slot, respectively. Its maximized edged design makes it easy for it to get into corners and clean edges. It has a navigation feature and goes where you want it to clean.
Features:
Its features are as follows:
Attach a pad and press clean:
It automatically selects the correct cleaning method according to needs. Braava jet cleans pads at the push of a button, and you do not have to touch any dirt or debris. Just press the easy pad eject button and discard the trash.
It navigates according to your choice. And, gets quickly to hard to reach areas. Create an invisible boundary to keep it the rooms without a door.
It remembers the obstacles in its path and slows down to clean along walls. It also avoids stairs and rugs. The design of this best robot mop is to sweep all hard floors, including hardwood, tiles, and stones.
Another intelligent feature this product has is the virtual wall one. It allows it to et boundaries between rooms without doors so that it stays in the desired area.
Tackles dirt and stains with gentle scrub floors:
Its jet spray loosens dirt and stains. This spray is used only in wet mopping and damp sweeping modes. It gently scrubs the hard floors. Its vibrating cleaning head feature is used only in wet mopping and damp sweeping modes.
Cleaning modes:
It has three cleaning modes.
Wet mopping- this mode uses most water and can clean up to 200 square feet.
Damp sweeping- this mode uses less water and can clean up to 250 square feet.
Dry sweeping- it passes in a single straight line without using any water.
Advantages:
It is lightweight and compact
It has multiple cleaning modes
Its battery is replaceable
It is good at cleaning edges and corners
Its virtual wall feature stops t from getting into unwanted areas
Small size is ideal for apartments
Disadvantages:
Navigation is not useful for complex floor plans
It drags dirt around
You must buy washable or disposable pads
It can clean only 250 square meters at a time
Verdict:
The iRobot Braava jet 240 ensures fresh clean floors for you to walk barefoot without any guilt. It is extremely compact and a little smaller than the other two robot-cleaners we reviewed which is to make it fit into nooks and crannies. It runs using the iAdapt2.0 Navigation system. It sweeps and cleans by reaching into hard to reach places giving you a neat and clean room without putting much effort into it. The design was specially made for kitchens and bathrooms as quoted by the manufacturers.
The Braava jet robot mop is smartly designed to mop and sweep all types of hardwood floors including tile and stone. The precision jet spray uses the formula to ease up the dirt and stains and takes care of any furniture nearby before doing so.
This jet spray works best when used in wet mopping and damp sweeping modes The additional vibrating effect scrubs the dirt and stains off without excessive movements. This feature must also be used in wet mopping and damp sweeping mode.
The Braava jet mops and sweeps kitchens and bathrooms in the most efficient way possible using an organized cleaning system. The square shape and sturdy design help it get under and around the toilets and corners and even below the cabinets. The Braava jet automatically adjusts itself to select the appropriate cleaning method based on the pad type.
Simply attach the cleaning pad according to your preference and press clean on the robot. A range of cleaning options includes wet mopping, damp sweeping, and dry sweeping pads.
This is the Eject button all the germophobes have been waiting for. With it, you'll never have to touch dirt again. With a push of a button discards the Braava jet cleaning pad without ever having to touch it. Just press the easy pad eject button while aiming at the trash can.
You can create boundaries for your Braava Jet and limit its movement to areas only you want it to move in using the built-in virtual wall mod.  Braava Jet remembers its obstacles and avoids them in the future by slowing down along furniture and walls. It also avoids stairs and riding up on rugs.
If you have been on the fence or have never considered getting a robot cleaning pal, this would be a great starting point. This will either make you a believer or completely condemn the idea of letting a robot maintain your home.
This robot mop does a decent job cleaning and lifts dirt from floors. But it requires cumbersome cleaning when it is done. It is inexpensive but is not powerful enough to suck stubborn grime. It is a multi-mode robotic mop that is ideal for small places.
IRobot Braava 380t Advanced Robot Mop
Another product of IRobot, IRobot Braava 380t Advanced Robot Mop is the best professional mop. It is an ingeniously designed robot cleaner that mops and dust your floor saving you the trouble of doing it every day. It is super smooth when it comes to cleaning and without disturbing you or your pet.
The product is black and has a stylish finish. It is square in shape and is of a perfect size to fit in any nook and crannies.
This advanced robot mop with a triple passing pro cleaning system cleans everyday dirt and grime. It is designed to mop and sweep hardwood, tiles, and stones. It is ideal for large cleaning spaces. And has the best navigation that allows it to navigate around objects and under furniture. One plus point is that because of its plain design; you are not confined to Braava's pads. You can use a variety of other microfiber cloths. It moves in a sensible straight line back and forth. It has the best battery life of one hour to two hours.
The product landed as our choice for many reasons. It comes from a company that is known for making some mean vacuum cleaners and now it has rebranded to give us the best mop for hardwood floors.
And although it's high in price, its patent features and quality make up for it. After assessing the product through various test runs we saw that the Braava 380t has sufficient power to clean sticky substances.
Its ability to maneuver into nook and crannies is another plus and the reason everybody is gushing about this product. It can turn 360 degrees and sweep against edges of walls which makes it worth buying.
Moreover, the product is super quiet and pet-friendly too. It comes with two modes the sweeper mode and the mopping pad. The maintenance of the product is also pretty cheap which is cool for a long-term investment.
Design:
Like an earlier model of IRobot, this one also has a square body. It is only 3.1 inches tall. Its black glassy color adds to its beauty. On top of the body, it has sensor receivers and three buttons. A small cleaning pad is attached to its one end.
Features:
Cleans and tackles every dirt:
The design of this model is to clean and sweep all hard floors. Its advanced pro cleaning technology makes it easy to tackle everyday dirt and grime.
Ideal for large spaces with smart navigation:
It can clean multiple rooms and large areas. And its navigation feature allows it to clean under the furniture and around corners. This model has iAdapt 2.0 Navigation technology that helps it to keep track of where it is going and where it needs to go. Its maximized-edged design enables it to clean the corners and hard to reach surfaces.
Two cleaning modes:
It has two cleaning modes.
Mope mode- uses NorthStar Navigation technology. It passes back and forth with a damp mop and uses water for cleaning.
Sweep mode- also called dry mode is when a robot vacuum drives around your home and sweeps it.
The North Star navigation cube makes sure that the room gets evenly cleaned up by making sure where the Braava has been and where it hasn't. A sensor receiver is also built on top which receives signals from the North Star navigation system used by the Braava that helps remember its path.
Advantages:
It has a turbocharging cradle that charges it in a couple of hours
Many types of cleaning cloths can be used
It has a long battery life of up to 210 minutes
Disadvantages:
This robot is very expensive
It offers wet cleaning rather than a wet one
No smart features are installed
What accessories come with it?
North Star Navigation Cube: A small block that makes ensures even cleaning of the room.
Charging station: allows the unit to charge before cleaning.
Multi-Purpose Cleaning Pad: magnetic cleaning pads that attach to the bottom of the robot for easier cleaning cloth attachment.
Pro-Cleaner Cleaning Pad: damp mop and wet mop cleaning pad that magnetically attaches to the bottom of the Braava 380t.
Dry Cleaning Cloth: A dry cleaning cloth; only to be used dry and can be washed and reused several times.
Wet Cleaning Cloth: A wet cleaning cloth; should be used for damp and wet mopping and can be washed and reused.
Verdict:
There are plenty of excellent features in this model. However, it does not spray much water for cleaning. And it offers damp mopping. But if that is what you are looking for, its fast charging time can make it a winner. All its functions are useful; that is why it is costly.
The Braava 380t is simple to you use as it can get. Just attach the cloth and press the button for the desired mode and the rest is up to the iRobot Braava 380t cleaner. After it's done cleaning up it returns back to its initial position. Braava is able to clean all types of hard floors. May it be vinyl, tile, or even laminate it works great on all of them.
You can even choose between the two wet and dry modes for the basic surface cleaning that you require. The unit is smartly designed that is aesthetically pleasing. It comes in a black outer that gives it a professional look. The blue button lights make it all the more pleasing. The top of the unit holds three buttons that summarize the overall use of the iRobot.
The dry mode is the sweeping mode where the iRobot sweeps your entire space. No water or cleaning solutions are used in this mode. The damp mode or the wet mode uses North Star cube for navigation and mops your house. Water can be filled into the reservoir which helps keep the pad moist as the Braava 380t cleans up the floors.
ILIFE V5s Pro
ILIFE is one of the leading companies that manufacture good vacuums.
ILIFE V5s Pro is one of the best ones as it gives solid performance at a reasonable price.
ILife V5s pro doesn't just sweep but can vacuum as well. It is beautifully designed for hardwood floors and comes with an anti-bumping sensor. Its rounder, a lot more powerful and now has a longer runtime than the ILIFE V5 pro.
We saw that Braava and ILIFE has a lot of competition going on in the market, so while reviewing we compared both of these products deeply. When compared to the Braava 380t we saw that the iLife V5s pro has a few weak points that may not be found in the Braava 380t series. We saw that the iLife V5s pro gets stuck in places and requires you to remove things that are prone to stop the ILifes V5 Pros way due to which the ILife struggles until it finally runs out of battery.
The scheduled clean option is unreliable too. Half the time even when fully charged it fails to turn on.
The dirt bin is a tad bit too small for the cleaner due to which it fills up pretty quick and fails to pick up any more dirt.
The navigation system is a bit faulty as well as a result of which the iLIfe V5s pro cleaner repeats cleaning some area multiple times while leaving the other half of the room dirty.
But then again, it still holds some distinct features that are missing in the iRobot Braava 380t.
Three cleaning modes – automatic cleaning, spot cleaning, edge cleaning
Has two-in-one functionality – vacuum and wet/dry mop
New brushless motor improves longevity
Great for most bare floor surfaces – hardwood, ceramic tile, cement, etc.
Comes with an IR remote
All of these features make sure that the iLife V5s pro is worth purchasing and still a good choice to make.
Ilife V5s Pro is customized for hard floors. The in-built water tank keeps the mop damp to deep clean any dirt or grime off the floors and maintain a crystal clear gleaming floor. Make sure to clean the mop pad after every use for better performance
The ILIfe robot cleaner comes with a dust bin installed inside it. Just remove the mop pad and start vacuuming without any worries. The high power mechanism allows it to pick up any dirt, debris, or pet fur on the floor. The Edge cleaning function ensures that no dirt is left behind and the edges of the wall remain clean. The Ilife pro has dimensions such that it can fit under beds and any type of furniture giving a much thorough cleaning.
The ILIfe V5s is the best robot for hardwood floors and these four cleaning modes are the reason why. The cleaning robot meets your requirements through a range of cleaning modes. There is an Auto-clean mode, spot clean mode, edge clean mode, and finally scheduled clean.
Extra Tips
Running the robot cleaner without the mop holder will minimize its chances of getting stuck
Remove any electronic cords, bar chair, pedestal fan before cleaning.
Take the water reservoir out before charging.
Don't use mopping mode on scheduled clean
Empty dust bin and clean filter after each use.
Replace a new filter every month.
What's inside the box?
V5S Pro robot with dirt bin inside
 Charging dock and plug (it is auto volt
300ml water tank
Two extra side brushes
Two extra HEPA filters
Remote (with two AAA batteries)
Mop bracket (with microfiber pad)
Extra pad
User manual and quick start guide
3 improvements from V5s to V5s pro
Advanced i-dropping technology makes mopping more efficient and reliable.
Larger road rover wheels with self-rescue technology freedom go over uneven flooring.
Enhanced battery pack extends V5s pro' running time up to 140 minutes.
It goes without a doubt that this is the cutest of all robot vacuum cleaners that we have tested so far. It is ILIFE's Beetle series product and has a subtle gold plastic body surrounded by white and black cashing and bumpers.
It has two small blue lights on its either side that give the impression that a whimsical, round bug is running around and cleaning your house. This robot cleaner has a better outlook than other robot vacuum cleaners.
The vacuum comes with two 3-pronged brushes and a 3-inch full suction hole with side brushes on the front edges.
Features:
Advanced I-dropping technology:
This technology makes mopping more useful and reliable. Its self-rescuing technology allows It to work on uneven floors.
It has an extra powerful suction by which debris and hair are easily vacuumed. With wet mopping pattern, it easily tackles the grim and dirt on hard floors.
Its improved battery pack extends its working time to 140 minutes.
Its front obstacle sensor and bumper avoids collision with barriers and protect your furniture from scratches.
Its four cleaning modes especially meet your various kinds of cleaning needs.
Auto clean– it automatically cleans dirty surfaces.
Spot clean– it gives deep cleaning on a particularly dirty area.
Edge clean– it cleans along with the corners and wall sides.
Scheduling clean– you can set the time you want to for cleaning.
Advantages:
It is inexpensive
Attractive and stylish design
It can pick up liquid spills and sweeps up all the dust too
It can handle bumpy surfaces easily
Its sensors stop it from collisions
It has four different cleaning modes
It automatically goes to the charging dock
Disadvantages:
Its navigation is not that good
May leave dirt under beds and sofas due to its height
Verdict:
Small, slim, and light-weight design together with sensors ensures that it cleans the nooks and crannies of your home.
But one drawback is that its height is 3 inches so it cannot properly clean under the surfaces that are lower than that.
However, if you are looking for something inexpensive that can clean hard floors than it can be the best choice.
Roborock S5 Robot Mop and Vacuum Combo
Roborock manufactures intelligent vacuums with more powerful features that effectively cleans your house. This company has changed the cleaning game by offering a smart laser guide navigation system.
Roborock S5 Robot Mop and Vacuum Combo is the best robot mop compatible with Alexa and android.
You can schedule your cleaning and can even set no clean areas.
Roborock seamlessly navigates from room to room in your house and mops and cleans every spot.
Design:
This product comes in white and black color and has a dustbin that is accessed from the top.
It is 13.5 inches in diameter and 4 inches in height which is a bit taller than other vacuums that make it harder to clean under furniture.
Features:
Cyclone 3D Cleaning System:
Its powerful cyclone 3D cleaning system ensures that the floating and side brushes help you to get a clean floor.
It's LDS Smart Navigation has a laser range sensor that rapidly scans each room and generates a real-time map of your home. Using this map, it will calculate the most effective route for fast and comprehensive cleaning.
Its side brushes have a dynamic variable speed and spin at 330RPM which prevents dirt from flying. Its floating primary brush system floats up and down and leaves no dust on the floor.
Its 5200mAh high capacity battery supports your robot to clean for 150 minutes. Charge it once and all your rooms will be covered.
This specialized mode can automatically find the carpet and switch to maximum suction power to clean it. Once leaving the carpet, it will turn back to its usual way.
Climbing Ability with anti-collision:
Its advanced climbing ability allows it to cross over the threshold of 2 cm height.
It emits infrared rays to detect obstacles and protects from a collision.
Advantages:
It recharges automatically
Ideal for homes with pets
Its zoned cleaning feature will clean the areas you want to
It has powerful suction of 2000Pa
Its navigation system makes sure that every inch of your home is cleaned
Disadvantages:
It is not effective in cleaning corners
It is a bit little pricey than other options
Verdict:
If you are looking for a robot vacuum that completes a cycle without getting caught in obstacles, leaves floor spotless, and makes it easy to schedule a cleaning, the Roborock S5 Robotic Vacuum, and Mop Cleaner is the best choice for you.
But it does not cover corners and cannot slide under low clearance furniture.
BObsweep Robotic Vacuum Cleaner with Mop
BObsweep is a new and modern robot vacuum that works on 5-in-1 cleaning formulas that are sweeping, vacuuming, mopping, UV sterilization, and HEPA filtration.
This vacuum is simply amazing as it tackles pet hairs like a champ.
It can clean the floor, tiles, and carpets but you must watch for rugs with fringes.
It cannot map the room and will wander around in random patterns.
Design:
This mop has a shiny red body which is 15 inches in diameter and 4.3 inches high.
Its most prominent point is the 1100 ml dust bag that you cannot find in our other top picks.
It has two primary, two sides, an extra-long main brush, and a mop attachment with two microfiber moping clothes.
Its battery takes up to 4 hours for recharging.
Features:
5-in-1 technology with dual-layer filter:
Its 5-in-1 technology allows it to mop, sweep, vacuum, filtrate, and shine UV sterilizing simultaneously.
The dual-layer filter removes all the tiny particles from surfaces and cleans wood, tiles, and carpets.
Its sensory technology prevents it from falling from stairs and damaging any furniture.
The turbo lift suction features help to remove all the pet hair and dirt from carpets to floors ensuring thorough cleaning of your rooms.
It automatically returns to its charging dock in case of a low battery.
Moreover, its programming technology makes it easy to schedule the cleaning plan for 7 days.
Self-checking technology has been installed in it through which it self-checks and reports errors if any.
Advantages:
The quiet and efficient cleaning system.
Good at picking up pet hair.
It comes with a large dustbin so you don't have to empty it every day.
Automatically recharges.
Effective sensory technology.
Disadvantages:
Because of its height, it is prone to get stuck under furniture
Verdict:
Even though it has the latest 5-in-1 technology of cleaning, its mopping function is still ineffective.
But if you want a robot vacuum that picks up pet hair well, it can be the right one for you.
Comparison of all these above products: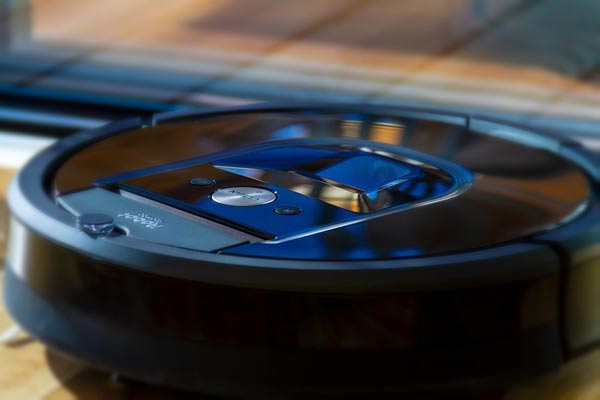 Let us compare all of them to choose which one is better and worth buying.
Rating:
Coredy Robot R500+ With Wet/Dry Mopping Function has a 4.5-star rating on Amazon.
ILIFE V5s Pro Robot Mop and Vacuum Combo have a 3.9-star rating on Amazon.
Roborock S5 Robot Mop and Vacuum Combo have a 4.5-star rating on Amazon.
ILIFE V8s Robot Mop and Vacuum Combo have a 4.2-star rating on Amazon.
IRobot Braava Jet 240 Robot Mop and Vacuum have a 3.9-star rating on Amazon.
BObsweep Robotic Vacuum Cleaner with Mop has a 3.7-star rating on Amazon.
IRobot Braava 380t Advanced Robot Mop has a 3.7-star rating on Amazon.
Suction power:
Coredy Robot R500+ has a suction power of 1400 Pa
ILIFE V5s Pro – 850 Pa
Roborock S5 – 2000 Pa suction power
ILIFE V8s – suction power 1000 Pa
IRobot Braava Jet 240 – suction power less than 1500 Pa
BObsweep Robotic Vacuum Cleaner with Mop- suction power less than 1500 Pa
IRobot Braava 380t – suction power 2000 Pa
Runtime with one charge:
Coredy Robot R500+ runtime is 120 minutes
ILIFE V5s Pro – 140 minutes runtime
Roborock S5 – 150 minutes runtime
ILIFE V8s – 90 minutes runtime
IRobot Braava Jet 240 – 90 minutes
BObsweep Robotic Vacuum Cleaner with Mop – 60 minutes runtime
IRobot Braava 380t – 120 minutes runtime
Automatic charging:
When they are low ion battery, all of them automatically go to charging dock and charges themselves.
Frequently asked Questions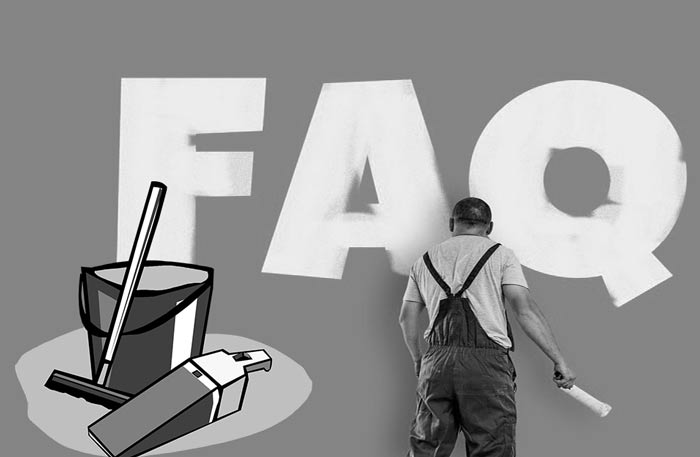 1- FAQ'S About Coredy Robot R500+ With Wet/Dry Mopping Function
How much this robot picks up cat litter?
It works incredible, but it does not clean in one pass. You might have to try twice.
Does it clean human hair?
Yes, it does. But you must clean the roller every day.
What is the input voltage?
It is designed for 120 V. So, you will need a volt adapter.
Can it mope and vacuum too?
Yes, it can. You will have to buy all the attachments that support this function.
2- FAQ's about ILIFE V5s Pro Robot Mop and Vacuum Combo:
How is it different from V3?
It is much quicker; you can clean all the rooms with one charge. It is less expensive and is quieter.
Is there a need to use a particular cleaning solution?
No, there is no need.
Does it clean in a straight line?
Yes, it cleans in a straight line. But if there are any obstacles in front, then it will turn around and find another route.
Does it come with a manufacturer's warranty or not?
Yes, it does. And it is for 12 months.
3- FAQ's about Roborock S5 Robot Mop and Vacuum Combo
Does it work with a magnetic ball barrier?
Yes, it does.
How many square ft it can mop before emptying?
It can mop between 538 to 645 square feet.
Can it store multiple maps?
No, it can store only one map at a time.
Does it require wi-fi?
Wi-fi connection will allow some extra functions like cleaning map, suction strength controlling, and scheduling.
4- FAQ's about ILIFE V8s Robot Mop and Vacuum Combo:
Can I use it on carpets?
Well, it is more suitable to work on the floors. As it does not have a roller brush, it cannot clean properly.
Does it have a water tank?
Yes, it does. To use it, you must take the vacuum part off.
Can it be used on luxury plank floors?
Yes, it is specifically designed to clean hard floors.
Does it work well with long pet hair?
It works well with any length.
5- FAQ's about IRobot Braava Jet 240 Robot Mop and Vacuum:
Will there be any harm to the laminate floor?
You can use it on laminate floors without any problem.
How often do you need to charge it?
Every time before using it.
What cleaning solution is used in it?
Its just water. There is no need to use any specific cleaning solution for this.
Does it come with pads?
Yes, it comes. But you will have to buy more in the future.
6- FAQ's about BObsweep Robotic Vacuum Cleaner with Mop:
Will this work on rugs with fringes?
It will get stuck on the edges, and you will have to pick it after every five minutes. So, it is not suitable.
Does its clean corners?
No, it does not.
Can it be used on marble floors?
Absolutely. It works well on every solid surface.
What kind of battery do they use?
It comes with a chargeable lithium-ion battery.
7- FAQ's about IRobot Braava 380t Advanced Robot Mop:
Are clothes washable?
Yes, they are.
 Will it stop if it hits a threshold?
Yes, it will stop.
Can we use something else instead of water?
Yes, you can.
Can it set to clean automatically or scheduled?
No, it cannot be scheduled.
Verdict:
So, this was all the information about the best robot mops for cleaning. By considering all the facts and features, if you are looking for a top-of-the-range option, Roborock S5 is best containing many smart features. But if you are looking for something affordable with necessary functions for cleaning than ILIFE V5s Pro offers excellent cleaning with four different modes. And if you are looking for a robot that can handle hard floors with ease, then Coredy Robot R500+ is the best.