Buying the best pack n play products reminds us of a parent's struggle.
Parenthood can best be described as a sweet-sour journey of emotions and struggles.
From the feeling of novelty in life to the warmth of holding your little one in arms, it's all beautiful. And if the parent is a mother, the journey becomes a rollercoaster ride.
From all the cramps, cravings and contractions till giving birth, every moment not only brings a mother a great deal of struggle, it also brings the best experience ever.
The experience of taking care of your little one while noticing the baby's every little movement is a billion dollars happiness.
But alongside this happiness and newness, comes the struggle of becoming the best parent ever.
Something, every parent tries to accomplish consciously or unconsciously. Providing the baby with the best you can and looking after him/her while managing your other duties is a parent's ultimate goal.
However, it's not so easy to look after a child as it seems in most people's point of view.
For a person who hasn't spent much time with a child, a child's life formula is simply being fed and sleep. But a parent knows that a baby's life formula is much more than that including being changed easily, rocked to sleep, laid to ponder over life while kicking and attempting to get hands and mouth over everything they can reach.
It sometimes becomes the hardest thing when you have to work and keep an eye on your baby from straying.
A parent dreads the part where a little distraction causes their baby to kiss the ground or gets him into any kind of accident.
That's the reason that most of the couples tend to reduce their social gatherings and stop visiting their families too because it's a huge challenge to get your baby comfortable in the different atmospheres as well as keep an eye on the toddler to prevent mishaps.
And that's where Pack n Play enters our life.
So, What is a Pack 'n Play?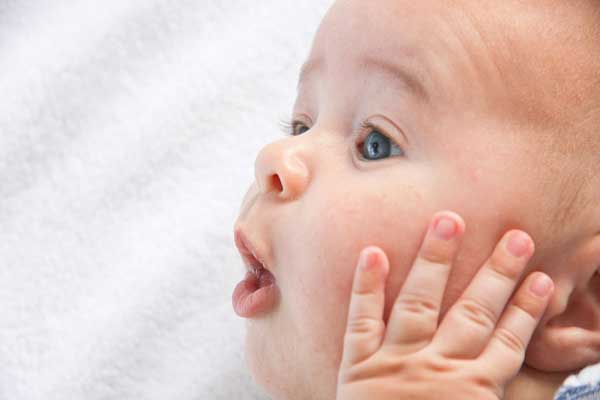 A pack 'n play can best be described as a baby's own home equipped with all his necessities in a bigger room of the baby's parents.
Babys logic aside, a pack 'n play is a set-up of soft materials made especially for baby skin in different shapes which consists of a playard where an infant to toddler up to 35″ tall can comfortably rest and play without letting the parent worry about the child's safety.
A playard is mostly 29×28.5×40 inches (h×w×l) area with a soft mattress and meshy sides to let the fresh air pass as well as keep baby visible. Until a child is 35″ tall, you can easily leave the baby there to play with no worries.
The second thing a pack 'n play comprises is a bassinet which is an elevated mattress to let your baby sleep on comfortably. The main purpose of a bassinet is to keep the baby on bed level so you can easily check on the baby.
The pack 'n play can be adjusted by the bedside so you can check on the baby during the night. Most of the couples use a pack 'n play as a full-time crib these days as well.
The third essential part of a pack 'n play is a changing table where you can easily change your baby's diaper or babywear. A lot of pack 'n plays come with storage pockets on the side where you can store the baby's diapers, baby wipes, an extra change of clothes, and some other necessary stuff.
This feature helps keep all the necessary stuff in handy whether you are at home or out.
Other than these three essential parts, different sets of pack 'n play come with different bonus parts such as wheels for easy portability, a napper and a mobile arm with plush toys to help develop the baby's aesthetic sense at an early age and a sound box attached to napper with soothing sounds to help calm baby.
Some nappers also have a vibrational effect to give a rocking effect on babies.
With all these facilities, most of the pack 'n plays are surprisingly good at pricing. So, to help parents look for a perfect pack 'n play, our team decided to personally pick some best Pack 'n plays according to price and features.
How we picked the best Pack n Play?
It has been a long and nerve-wracking process for our team. Picking some best Pack 'n Play from so many good choices wasn't easy. Therefore we picked some colleagues and family members who are already parents and let them test the most appreciated and some new products for one month.
We recorded their impressions from day one to thirty, specifically focusing on the comfort factor and durability.
After one month's observation, we decided to feature our best Pack 'n Play picks for sleeping.
Following is a list of our best Pack n Play picks. We've decided to arrange them in an order of lowest to increasing price since the price is a key factor for a lot of parents.
But first comes the best product in terms of features.
Graco Pack 'n Play Newborn 2 Toddler Playard
After our one month observation, we've concluded that Graco Pack 'n Play Newborn 2 Toddler playard is the best Pack n play in terms of features and design
Why it's the best?
Graco Pack 'n Play Newborn 2 Toddler playard is an all in one sleep and play solution because,
It has seven different modes of use such as a raised bassinet for newborn to a toddler cot for big kids.
It can be used with two kids at once, the toddler cot for your toddler while the newborn lies in the bassinet, something that other pack 'n play don't offer.
You can use the low sidewalls to provide a big kid bed that toddlers can reach on their own.
It's best for traveling because bassinet is removable from the playard to create a cozy space, travel bassinet.
It comes with a wipe-clean diaper changer, storage for baby's essentials, and wheels for easy portability which makes it easier to move from one place to another without having to pick or fold it.
It's specifically designed to grow with your child.
Graco's signature push-button fold system helps make it easy to fold, hence saving from the trouble of assembling and disassembling.
All of its pieces can be separated and used stand-alone except the changing table which is the biggest difference with other Pack 'n Play products which can't be used stand-alone.
There's an infant napper which doesn't come with a lot of playards.
This Pack'n Play is a combination of all features that are ever supposed to be in a product.
Who's it for?
This Pack'n Play is best for parents,
Who's looking for an all in one playard to last from infant to toddler.
Parents who plan to use the product as a full-time crib because the raised bassinet keeps the baby at eye level throughout the night.
Growing families that want to accommodate two kids at once.
Pros. & Cons.
Pros.
Comes with a carry bag for the playard
Easy to clean. Fabrics can be machine washed
Easy to assemble in fifteen minutes
Can be used for two kids at once
All pieces can be used stand-alone
Sturdy and durable
Cons.
A little expensive
Only the main playard fits the carry bag, a raised bassinet is folded separately but doesn't fit in the carry bag.
For more information regarding this design please refer to this video.
Evenflo Portable Baby Suite DLX Playard
This item is a perfect example of less money and more features. With a very reasonable price, you can get a comfortable playard with a bassinet, changing table, and a removable storage essentials organizer and many more features.
Why choose it?
This Pack 'n Play has a flip away changing table, to maximize space, when not in use. The table slides to a side of playard railing where you can slide it back to the top when in need.
The full-size bassinet comes with a toy bar and plush toys, which makes it perfect for playtime or nap time.
You can remove the bassinet mat from the station and place it on the floor for the baby's stretch and play time.
There's a removable storage essentials organizer that you can attach to the playground railing or to the carry bag when off to somewhere.
It has 4-in-one modes of use for maximum versatility such as a full-size bassinet, floor playmat, diaper changing station, and playground for toddlers.
The features such as a bassinet, changing station, and playard mattress have a wipeable fabric that is easy to clean.
Comes with wheels for easy portability and wheels can be removed when you wish to set the unit in a fixed place.
Who is it for?
If you have a limited budget but want to make sure that the unit can work both indoor and outdoor perfectly, this item is for you. With a reasonable price, you get to enjoy a lot of features and a perfect Pack'n Play. With all the baby essentials and necessary items, you can go anywhere with just the pack 'n play ready for the baby.
Pros. & Cons.
Pros.
Easy to set up and takedown
A lot of features with less money
Versatile and portable
Comes with a carry bag hence, easily portable
Cons.
Sometimes, the metal feet in the center flops around and doesn't stay put when you lift the playard up.
Ingenuity Packable Portable Playard
Compared to our previous picks, this item comes with a dream center napper and folded design. This one doesn't have to be disassembled, the folded design collapses in just one motion with not even having to remove the bassinet.
Why choose it?
The product is a combination of comfort and affordability. It comes with a comfortable napper where you can put your infant for naps and let him play with plush toys hanging on the toy bar while he's awake.
There's an elevated changing table which is much more helpful for mothers who gave birth through a C-section.
Unlike other models, you don't have to disassemble the unit in case you're going on a trip or out to visit someone. Just one motion and you can fold the unit.
The fabrics of the mattress, dream center, and changing station are breathable, to promote airflow to create a cooler space for snoozing, as well as machine washable.
Like most other convenient sets of pack 'n play, this set also comes with side storage pockets to keep baby's essentials in reach.
It comes with auto-locking wheels thus making the playard portable with bassinet and changing table.
Who's it for?
Parents concerned with having to assemble and disassemble the playard might find it helpful because honestly, the process is really something of a hassle.
For mothers with C-section, this is the best go due to elevated changing station.
Pros. & Cons.
Pros.
Travel bag included
Easy to fold and take along
Cons.
You might find the bassinet a little unstable if your baby is on the heavier side because there are no rods to support it.
Delta Children LX Deluxe Portable Baby Playard
This one is a three-in-one design made especially to use the parts standalone keeping the travelers in mind. For parents who love to travel, this is a good option.
Why choose it?
This pack is made with an intention to last longer hence, long-lasting material ensures years of jumping and playing for your toddler.
The bassinet is removable which offers safe and comfortable sleeping space for the baby.
You can use the full-size playground for your toddler while the newborn stays in the removable bassinet as well.
The changing table features a waterproof surface and is removable as well, hence provides open space for baby in the bassinet.
It's wheels and compact fold enable easy travel thus making it easier to take along.
To help develop the baby's aesthetic sense, there are plush toys hanging with a removable mobile arm.
It comes with a hanging storage compartment for diapers and other baby products.
Playard has large mesh sides for airy and see-through playtime.
Who's it for?
Parents who are often out to visit family or on trips might find it helpful. It's removable features and compact design help use the desired feature standalone which is much appreciated by people outside their home.
Pros. & Cons.
Pros.
Quick and compact fold
Mini-crib alternative
Easy portability
Affordable
Cons.
Some parents find the bassinet pad a little thin so you may want to buy a separate mattress or add some blankets, whatever fits your choice better.
Graco Pack 'n Play on the go Playard
This item is the best to go if you want to spend less money and get more advantages. This item is more likely to be used as a full-time crib.
Why choose it?
Full-sized removable bassinet helps you in more than one way. You can put your baby to sleep in the pack'n play or outside with just bassinet.
Standard sized playard equipped with a toy bar helps keep your baby busy while keeping safe all the time.
Playard has fine mesh sides so the air keeps crossing and you can keep an eye on your child without having to bend all the way to see your child safe.
This item comes with automatic folding wheels and feet, thus making the portability convenient.
Folds into a really compact form and comes with a carry bag thus, easy to pack up and store.
Who is it for?
Parents looking for an affordable product, this is the best bet for you. The item doesn't come with a changing table though, but for the couples who don't need a changing table and basically want a sleeping space for their baby, this item is a go.
Pros. & Cons.
Pros.
Easy to travel with
Durable frame
Can be used as a full-time crib
Cons.
The pad used as a mattress is a little hard therefore you may have to add a blanket.
For info regarding the assembly of features, you may refer to this video.
Graco Pack 'n Play Change 'n Carry Playard
This item is unique in features because it has a comfy nest bassinet, unlike our other options which have a full-size bassinet. We figured that a lot of kids like to be in a fluffy, nesty space so here's the option.
Why buy it?
This product has a nest bassinet with a changing table occupying the other side of the space. The nest bassinet is basically a little shortened bassinet with soft walls so the baby feels protected and doesn't feel exposed. This happens with a lot of infants that they feel uneasy in the open air and feel protected in a closed space.
The changing table on the other end is also comfy and sturdy.
The playard has an airy mesh on all sides for maximum ventilation and a transparent effect.
The changing table comes with a portable changing pad so you can change baby's diapers anywhere, either on the changing table or floor.
Storage pockets keep wipes, diapers and other changing essentials on your fingertip.
You can use the product's playpen changing station with or without the changing pad for extra comfort as well.
Who's it for?
If your baby loves to be held and feel protected, this Playard is for you because the nest bassinet helps the baby feel comfy walls around him and thus assuring that he's held safely.
Pros. & Cons.
Pros.
Easy to use
Easy to take along
Affordable
Comfortable
Cons.
The bassinet has a smaller size to keep the walls near the baby, which the baby can outgrow.
The Best Pack n Play for twins
We decided to choose two best pack n play bassinets for twins as well because after all babies are born twins and multiples as well. Being a parent is already hard enough but when the number of babies doubles, the responsibility doubles too. In such a situation parents often prefer to buy a simple pack 'n play which has bassinets for the twins so they can look after them a little more conveniently.
Here are our two picks for twins.
JOOVY Room 2 Twin Nursery Center
This twin nursery center is basically a set of, a bassinet with zip-able and removable divider, and a changing table. The unit is designed to attach with Joovy Room 2 playard which you can order separately. The playard's mattress is supposed to be used as the pad for bassinets while the changing table is attached to the playard as well. In short, these two items together make a Joovy Room 2 Twin Nursery Center.
Why Choose it?
The product is easy to install and great for use with one baby, twins or multiples.
The large bassinet is divided by a zip-able and removable divider which can hold up to 30 lbs together or 15lbs per twin.
The removable center divider gives each baby a separate napping area.
You can use it as babies' cribs too.
It comes with a changing table too that supports a baby up to 25lbs. You can flip the changing table over to the side of the playard when not in use.
This nursery center is larger than regular pack 'n plays to accommodate twins comfortably.
Who is it for?
This is a great nursery center for the parents of twins who want to keep babies' comfortable and in a larger place. The features are awesome and changing table is a great help since most women give birth to twins via C-section.
Pros. & Cons.
Pros.
Helpful to keep twins safe
Easy to use
A good price for twins' needs
Cons.
There's no storage pockets to keep babies' essentials.
Bonus
There's another amazing twins nursery center which might end up being your ultimate choice instead of our first two picks.
This one product was placed to test a bit later but became a heart favorite of parents using it to note their experiences. We've been persuaded that Baby Trend Retreat Twins Nursery Center is the best pick for twins.
Baby Trend Retreat Twins Nursery Center
This set-up is real proof of affordable price and best features. This set-up comes with two removable Rock-a-bye bassinet side by side which is much more appreciated by most parents.
Why choose it?
This set-up has two Rock-a-bye bassinet side by side with their own canopy and carrying handle.
It's plush fabric and the mesh sides ensure cozy rest and proper ventilation.
Both of the bassinets come with two plush toys for babies to play with.
The playard includes a removable full bassinet too where you can put your twins to play in the early months before they start pushing on hands.
It also features a changing table and deluxe parent organizer which our other picks didn't offer despite their almost the same price.
Its easy one-hand lock mechanism, large wheels, and brakes make it easy to be moved from one place to another and help to stabilize it.
Not only this, but the product also features an electronic music center with volume control, a nightlight, and vibration which includes two styles of music and nature sounds as well.
A travel bag is also included in the set-up thus making it easier to move and go anywhere with just the center ready.
Who is it for?
Baby Trend Retreat Twins Nursery Center is obviously the best pick for any couple with twin babies given the top-notch services this set-up provides in the price of a regular playard.
Pros. & Cons.
Pros.
Each removable Rock-A-Bye bassinet is converted into a stand-alone rocker
Easy to travel with
Cons.
You can't use the changing table if you're using both bassinets at the same time.
So you can place one Rock-A-Bye bassinet on the floor as a standalone rocker while you use the changing table.
Graco Pack 'n Play with Bassinet for twins
This pack 'n play is a good choice in terms of price and features both. You get a roomy playard with a bassinet designed for twins.
Why Choose it?
This is a comfy and sturdy pack 'n play with two cozy bassinets for twins right in the roomy playard.
The bassinets are covered with canopies to shield your babies from bright light.
The removable quilted mattress pad creates a cozy environment for the babies to stay in.
You can remove the bassinets to easily transition to a portable playard when the babies outgrow their bassinets.
The playard has an airy mesh on all sides, providing maximum ventilation for babies' comfort.
It comes with a carry bag so you can carry your twins easily while you're out of your home.
Who's it for?
For parents who are looking for one comfortable device to accommodate their twins for sleeping, this would be a great choice.
Pros. & Cons.
Pros.
Easy to accommodate twins
Cozy bassinets for twins
Easy to travel with
Cons.
The bassinets are not removable since they're united on one mattress pad.
Conclusion
A child's safety is every parent's ultimate goal and when it comes to choosing for your loved one, the choice is never easy. In that case, you need to focus on what your baby actually needs while keeping your budget in mind and there you go, the choice becomes clear.
Here, we've listed some best pack n plays with respect to price and features in order to help make it easier for you to choose.
Make a wise decision and choose the one which has what you need and costs what you can afford.