In the hustling and bustling life of the metropolitan cities, one hardly finds any time to relax or unwind. Day in and day out we are overwhelmed with office work, projects, assignments, household chores, and social responsibilities. In our conquest to conquer the world, we forget that we are not machines and that our body is vulnerable to so many health problems and disorders. It requires rest, relaxation, and mental calmness to rejuvenate and start again with greater zeal and zest.
If you are looking for a good massage tables for home then look no further.
Here is an in-depth article on buying the best table in the market.
Below is a brief description of the best massage tables for your home. To make things easier, we have shortlisted portable tables that are easy to move, fold and store in homes.
Earthlite – One of the Best Massage Tables
This is one of the sturdiest and attractively designed massage table in the market. Brought to you by the famous brand Earthlite, this is a popular choice both among amateurs and professionals.
Product Features
The table has been manufactured with hardwood maple. It has reinforcements of cables made from high-grade steel used in aircraft. This feature makes the table more stable and enhances its durability. The table has a working weight capacity of 800 pounds.
The table has a thick foam padding of around 3 inches. It is triple wrapped padding. The comfort and length of the table can be adjusted with the help of the face cradle attachment that comes with the product. The table padding is lined with upholstery manufactured by Natursoft. It feels great with the skin and can be cleaned easily.
This table is portable and also includes a carry case for extra convenience. It can be purchased in two widths i.e. 30 inches or 32 inches. You can also choose from a number of different color preferences including hunter, blue, latte, mystic, burgundy, amethyst and black.
The company offers a warranty of frame limited to a lifetime and cushion and upholstery warranty limited to three years. The table weighs around 35 pounds.
Why it is a good choice?
Although many reviewers feel that this table is a little heavy, it is still easy to move and carry around. It offers convenience and comfort without any hindrance. The carrying case is an added advantage making it easier to carry and store. The product can be chosen in 6 different colors and has good warranty options.
Made from Maple wood it is biodegradable and hence ecofriendly. It offers a maximum length of 73 inches and can be adjusted into heights ranging from 23 to 33 inches. The aircraft-grade steel cables make it sturdy and durable for the long term period.
BestMassage Portable Massage Table
This table is a great option for those who are beginners or amateurs looking for a table for your home. It is a less costly option brought to you by BestMassage Company.
Product Features
The BestMassage portable table has been manufactured from beech wood material. It is quite strong compared to similarly priced counterparts in the market and can sustain a weight of maximum of 450 pounds.
The table has padding made from 2-inch thick foam adding lots of comfort for the client.  Considering it is made from wood, the table quite light-weighted around 36 pounds. It is portable and easy to move around. Setting up the table and storing it is also very convenient. You can fold and install the table without the use of any tools or specialized equipment. The carrying case that comes complementary adds to the portability and storage convenience.
The table has an adjustable height that can range from 24 to 34 inches. It also comes with an extra side pocket that can be useful for storing different massage products and supplies.
Why is it a good choice?
This table falls in the category of the best massage tables for home because of its superior quality and less price. With all the basic features that are present in a good massage table, the company offers great value at a lower cost.
Sierra Comfort Portable Massage Table
Sierra is one of the best companies producing massage tables for many years. Their best model in the market right now is the Sierra Comfort. It offers great value for a lesser price.
Product Features
The table comes with many free accessories like a face pillow, semi-circular bolster, adjustable face cradle, cotton 1fitted sheets for replacement, massage supplies and oil pouch, arm shelf, towel hanger, carrying case and removable armrests for extra comfort of the client.
It has a carrying weight of 39 pounds and is made from beech wood. It can sustain a working weight of around 450 pounds. It has a width of 28 inches and padding of foam of 2.5-inch thickness. The height of the table is also adjustable from 23 inches to 33 inches. With the face cradle on, the table can become 83 inches long.
Why is it the best choice?
For someone who has a low budget, this is a great choice. It comes with a number of accessories making a full salon package. It comes in 5 different colors. It may not be very long-lasting and superior quality, but for new beginners and household use, this is a good choice.
However, because of its narrow width and less working weight, this product may not be suitable for professional work or for people using it to accommodate clients of different sizes and weights.
Earthlite Harmony DX Portable Massage Table
This is a very lightweight model produced by Earthlite. It is affordable yet a strong and quality product. The company does not compromise quality over price.
Product Features
Made from hardwood maple, the EarthLite Harmony DX can hold a weight of a maximum of 600 pounds. It is foldable and movable with only 34 pounds of carrying weight. It comes with endplates that make the massaging process stable and secure.
The table is 30 inches wide which is a good average size and not too narrow. The padding is 2.5 inches in thickness and has upholstery made from PU leather made by Natursoft.
The upholstery is backed with a three-year warranty while the hardwood frame has a limited lifetime warranty. The product comes with a complimentary face cradle that is easy to remove and install, a face pillow and like all other models, a carrying case.
Why is it a good choice?
It is a very light weighted table that makes its portability easy and convenient. The end-plates of the table add to the stability and sturdiness of the product. During the massage process, the table remains stable and balanced without and wobbling movements. However, if you plan on sitting during massage therapy, then this would not be a great option for you.
Master Massage 31-inch Spamaster Series LX
Brought to you by Master Massage, this is a stationary model of massage tables. It is also called a massage treatment bed. It is suitable for those who have ample of space in their homes and do not want to install or remove the table from time to time. Being stationary it also limits the portability of the massage table.
Product Features
The table has a mahogany wood construction and is very strong. It has a triple-thick plywood base to hold a greater amount of weight. The height of the table can be adjusted between 25 inches to 35 inches.
It can sustain a very large weight of almost 1000 pounds. The table comes in 31 inches width and also includes a built-in shelf for storage purposes. The table has thick padding of 3.5 inches and PU leather upholstery. The padding and upholstery are backed with a 5-year warranty.
As compared to its stationary competitors in the market, it has a lesser weight. It comes with a number of complementary accessories. This includes a face pillow, removable face cradle, arm shelf, bolsters for neck and legs and 75 face cradle covers that are disposable. It also comes with a CD that contains various types of natural sounds that provide a soothing and calming background for the clients.
The armrest of the table can be adjusted as per the comfort of the client. The table has a tilt option and hence can be used for salon purposes as well.
The total weight of this stationary massage table is 84 pounds which is quite light compared with other similar models in the market.
Why is it a good choice?
It is a fairly inexpensive yet durable model in the stationary massage table category. If you are looking for a good buy in the non-portable range, then you should opt for this option. It is aesthetically good looking, durable and comes with a number of different accessories.
Buying guide for finding the best massage table out there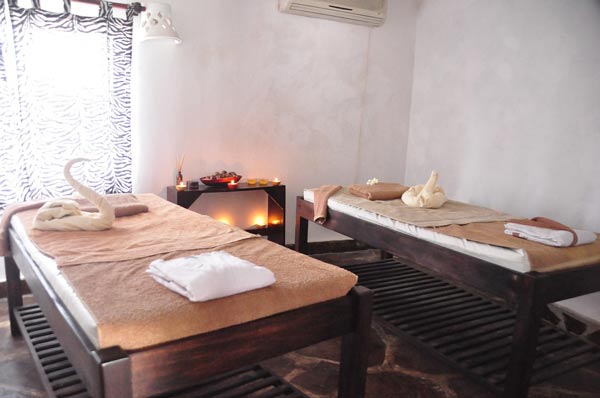 How Do I Select the Right Table? Which is the Best Model to Buy? What Should I Look for in Good Massage Table?
Understanding the features and specifications of the massage table is very important for making the right buying decision. Here is a close look at the various criteria that you need to analyze and consider before making the final decision about any product.
– Stationary or Portable
Massage tables available in the market are of two types. One type is static (that cannot be moved around easily without help) the other one is portable (that can be folded and easily moved and stored). This selection will depend on your requirements.
If you plan on keeping your massage table in one place for a long time period and have a dedicated room or space for it, then buying the stationary table is your option.
But if you plan to move around or want to keep your massage table stored when not used to free space, then a portable one will be best suited for you.
Both types of tables have their own benefits and characteristics
Stationary massage table
Usually best suited for spas and massage parlors
People who do not want to travel
More stable
Can handle greater weights
Does not require you to set up a time
Better looking
Portable Tables
The versatility of working from different places
Light-weighted
Easily moved around
Easy to store
Less expensive
– Table Weight
The weight of the massage is an important consideration but for those, you are opting for a portable table. As a stationary table does not require to be moved around, one can settle for greater weight as well. But if you are opting to buy a portable table, then the weight is a major issue.
If you planning to travel a lot with your massage table or do not have sufficient free space to keep it installed at one place then it is better to select a lightweight model. The weight of the table will, however, depend on many other features as well. This includes the width of the table, its length, the thickness of the padding and the structural frame.
Definitely, the smaller the table the lighter.
Similarly, aluminum tables are lighter than other ones.  But even if you have bought a heavier table that is more stable and sturdy, then you can opt to buy an additional carry cart for it.
Apart from the weight of the table, the working weight it can sustain is also quite important. This means the weight you can place on the table while working including the weight of the client and the pressure that you can exert on it.
On average a massage table can hold upto 600pounds of weight. This is quite a sufficient figure.
– Table Width
Selecting the width of the massage table is important yet confusing. The wider the table the more comfortable will be the client and provide safety from a sudden fall. But too much width will not only add to the weight of the table but also act as a hindrance in the massage process.
It will require extra stretching and straining for the therapist to reach out to the client. Selection of the table will also depend on the height of the therapist. A tall therapist can choose a wide table while short heightened people should opt for narrow tables.
You should consider your own comfort as well and not just the clients. So, select the one that suits you and allows you to carry out your job without any stress or strain. A good option is to buy-side table attachments if the client requires wider tables.
The industry average for massage tables is 30 inches. 32-inch tables fall in the wide category while 28 inches fall in the narrow category.
– Table Height
The apart from the width it is also important to check the length and height of the massage table. Longer tables are ideal for different heightened clients. However, the length of the table can be adjusted by putting on and removing the face cradle from it. As an industry average, most tables 73 inches long. Shorter and longer models are also available. An adjustable face cradle can add or subtract 7 to 9 inches to the table's length.
Most of the tables available in the market these days have an adjustable height option. However, you need to check which height adjustments are suitable for your body structure and weight. At average a massage table is 23 to 33 inches high. If only one therapist using the table then one height adjustment is fixed. But a greater number of therapists would require tables of different heights.
– Table Frame
The frame makes the overall structure of the massage table.
A stronger frame ensures that the table is stable and sturdy. It also increases the life and durability of the product. Commonly massage tables either have wooden frames or those made from aluminum.
Wood frames are more strong and stable. They look aesthetically good as well. However, they produce squeaking noise as they get older. Aluminum frames are light weighted and less noisy. They are a bit expensive but are cost-effective because of their longer life and durability.
– Table Padding
Each massage table comes with padding that can be either thick or thin. If it is under two inches it will be regarded as thin and if it is more than three inches then it will fall in the tick category. Some models extra foam on top for enhancing the clients' comfort.
The padding can also range from soft (loosely packed cells) or hard (compact cells). Thick padding is good for long periods of time. But short-timed therapies can also be done with thinner padding options.
For more rigorous and heavy strokes and pushes, thinner pads are suitable. Tightly pack and harder foams lasts longer and are better for the clients' massage therapy.
– Table Upholstery
In the cheaper versions of the massage table PVC vinyl leather is the most common upholstery covering. Some tables of have PU leather, which is a much more long lasting option but that would cost a little more. The former can be cleaned easily and has enhanced durability but has an unpleasant feel when rubbed against the skin. PU leather looks and feels like real leather. It is softer, easy to clean and feels incredible against the skin.
– Cable System
Every massage table has an underlying cable system for tensor support. This system is essential for making the table stable and sturdy. This system is necessary for keeping the table from folding. It also allows maintaining the table's balance while the therapist is working on it.
– Guarantee and Warranty
Like all other products you buy, make sure that a massage table also comes with a manufacturer's warranty and guarantee against any defects or breakdowns. Many companies also offer return policies, if the table fail to satisfy the customer's needs and requirements.
The warranty of the table frame may range from 1 year to 5 years in ideal circumstances.
– How Much Should I Spend?
Like any other purchase decision, the money you are willing to spend is an important consideration. But the question is how much should you be spending? The frequency of using the table is important for this decision. If you are an amateur, looking to give your friends and family some relaxing time for fun, then it is not wise to spend too much on a high-end massage table.
But if you are a professional working to earn a living from this business, then spending more for a professional table will be a good idea. Its comfort for the clients, durability, and reliability will be the priority and not the money. If you are in a learning phase, the go for a mid-ranged product that only serves the purpose of training. Some companies also offer to trade in your old massage tables for new ones buying a little lesser than the actual price of the product.
Massage Therapy – A Mainstream Remedy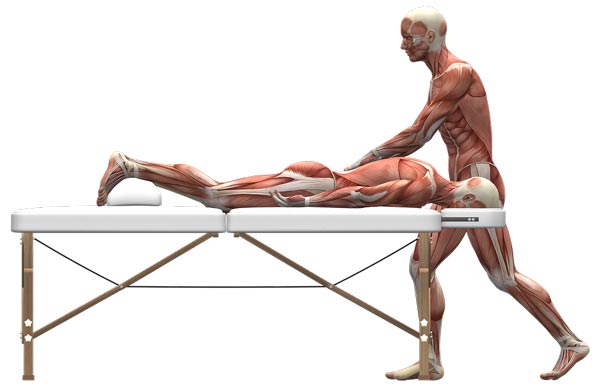 Massage therapy has long been one of the most popular ways to treat your stressed and tired body. It has been used as an alternative remedy for treatment of different types of medical disorders and health discomforts in ancient as well as modern times. In various cultures and traditions, it is part and parcel of their living practices.
In fact, in today's time, even many insurance companies provide coverage for professional massage therapies and treatments.
Massage has the Cure
Professional massage therapy allows a person to relieve his anxiety and tension, enhance blood circulation, sleep better, strengthen body muscles and bones, feel a marked reduction in physical and mental stress and have an overall relaxed body and mind. It directly affects many of the body's parts like tissues, muscles, bones, and tendons.
Professional massage therapy can provide alternative treatments to many medical problems like backaches, headaches, limbs related issues, injuries and other types of damages to the various body organs.
With so many options out there in the market, buying the right massage table can be a real challenge for some. With different features, shapes, accessories, and prices how does one select the right option for their needs? What are some of the best massage tables for home and how can you make the right decision in this regard?
Well, this is where we can help you. This article provides a detailed insight into the best massage tables for home available in the market and the criteria you need to understand before selecting your choice. Considering the various features of the massage table is very important as they have a significant effect on the massage experience you provide to your client.
So, have a close look at various options of tables you have to select the best massage table for home.
Benefits of Massage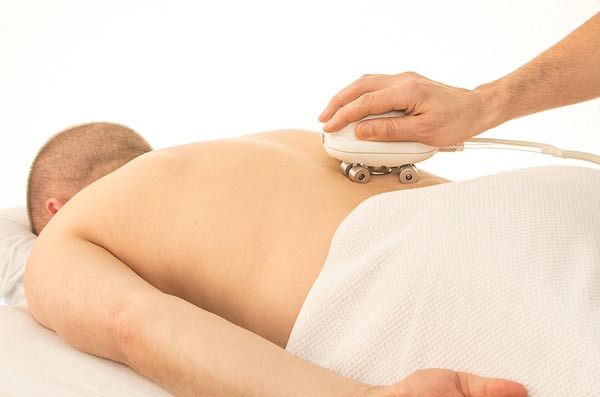 Among the various benefits and advantages, it provides to the human body, some are listed below:
Physical Relaxation
A stressed and tension prone body releases different types of stress hormones like the cortisol. This hormone has a number of negative effects on a person's physical health including increased body weight, insomnia, digestion issues, and headache or nausea. Regular massage sessions allow the body to relax and reduce the level of cortisol secreted in the body.
As a consequence, the physical strength of the body recovers at a faster pace. With a more relaxed and tension-free body, a person feels less stressed and his overall mood is alleviated.
Stress Reduction
As already mentioned, massage is one of the most popular ways to reduce stress and anxiety. With lesser stress in our lives, we are better energized physically and mentally. It relieves us from various types of stress-related pains and aches and improves our thinking capabilities.
Improved Blood Pressure
It has been seen that regular sessions of massage from a good professional therapist can help bring down high blood pressures. This has also been confirmed through various studies and tests that long term massage treatments help regulate systolic as well as the diastolic levels of bold pressure in an individual.
Massaging the right body parts in the right way can eliminate the source of health problems and reduce physical tension and mental depression. The improved blood pressure saves a person from a high risk of stroke, cardiac issues, and kidney disorders.
Reduced Pains
The massage therapy works effectively by targeting the sources of physical pain and eliminates this problem by improving muscle flexibility, reducing muscle tension and providing body relaxation. In most cases, these pains occur because of reduced blood circulation to various body parts as a result of injuries and damages.
This also leads to the slower recovery of damaged tissues and tendons. Massaging in the right direction can help enhance the reduced blood flow to the affected areas and hence improve recovery and reduce pains.
It also helps curtail the swelling and stiffness that results because of this pain and stress.
Feel Happier
Just like massage therapies help reduce the secretion of negative hormones, they also promote the secretion of positive hormones. One just example is of endorphin. Also known as the pain-killing hormone of the body, it helps in boosting the serotonin and dopamine levels in us.
These levels are good for both the physical and mental health of the person as they speed up the healing processes, reduce pains and aches and provide a euphoric feeling for calming the stressed nerves.
Improved Fluid Circulation
Apart from the short term benefits of the massage, there are also long term advantages. Undergoing regular professional massage therapies a person improves his or her blood circulation positively. This enhancement ensures proper supply and circulation of blood to all parts of the body without any obstruction or delays. This helps the body to rejuvenate regularly and remain younger and healthier for a longer period of time.
The use of various finger and hand movements, especially on the different pressure points of the nerves and muscles helps circulate the blood evenly in all the vessels including the ones that are damaged or pose congestion because of any reason. The same activity allows new blood to enter various types of tissues and cells and help promote their positive growth.
Every professional therapist uses different hand and finger techniques to provide the required results to their clients. When they squeeze, pull and twist different parts of the body, it causes the removal of lactic acid that has accumulated in the muscles and tissues.
This process causes the lymph fluid to circulate in a better way thereby carrying the toxic wastes of the metabolism process far from the muscles and other vital organs of the body. In the long term, the blood pressure is reduced and the body feels healthier and lighter.
Improved Body Posture
Poor body posture can result in a number of physical problems and pains. This is especially common with people suffering from back and neck pains. In prolonged cases, this bad posture can also cause permanent deformation of the bones and muscles and hence chronic pain problems and even disability in severe cases.
Inappropriate standing and sitting positions, being overweight or underweight or any other work-related compulsions can cause the body to lay extra stress and strain on the bones and muscles resulting in pains and spasms.
Pieces of evidence in this regard suggest that regular massage therapies can help control these problems significantly. Massage movements help to bring the bones and muscles in the required alignment and reduce stiffness. Loosening of the muscles brings flexibility, improves posture and reduces soreness and pain.
Loose muscles allow free movement of the joints and relieve various motion and pressure points leading to a healthy posture.
Stronger Immunity
It will not be wrong to say that a stressed and tired body is more vulnerable to different types of illnesses and disorders. People having pain and anxiety-related issues have a problem sleeping properly, eating adequately and even socializing. As a consequence, their overall immunity is weakened. The body loses its capability to provide protection against various bacteria, viruses, and infections.
You must be wondering how massage therapy can be helpful in this regard. Well, the resultant reduction in the stress of regular massages helps in boosting immunity and the production of cytotoxic capability. The body utilizes its given nutrients in a more effective way through proper blood circulation. It helps fine-tune and strengthens the cells thus making it more resilient and hard to attack by outside bacteria and infections.
So we can see that massage therapies that were once considered a less conventional approach for treating health problems have now become much more popular and mainstream. There are a number of different types of massage treatments and therapies that you can choose depending upon your requirements and health needs.
Conclusion
If you possess the right massage skills and understand the importance of the proper hand and finger movements on your body, then being a therapist, masseuse or masseur can be a good option for you. Whether you want to pursue a professional massage career or you are an amateur, one essential piece of equipment you will need is a massage table.
Having a massage table in your home allows you to provide relaxing massage therapies to your family and friends conveniently and comfortably. Even if you are providing professional massage services having the best massage table in your home allows you to work from home and cater to clients easily.
It is a good way of extending your business and clientele or simply earning some extra bucks by working from home in your spare time.