Relationships are the world's most wonderful experience. How long you have been together would decide the depth of your love and the extent of the milestones you will face. Milestones are both exciting and fun until it gets serious.
A mere idea of meeting your girlfriend's mother for the first time could get you nervous, anxious, and shy at the same time. Your hands could get sweaty, your voice turns timid, and you get worried, what for? It is just her mother; you are not going to meet Biden for the discussion over World's peace. But believe me, it's none less than that.
Your girlfriend just upgraded your role in her life and wants to take things further, now besides meeting with your friends, spending time with you, and giving you endless memories, she has decided to introduce you to her mother. And like every promotion, this is also a very tough and persistent job.
Girls are emotionally attached to their families and especially to their mothers. They often follow their mother's footsteps and act according to their decisions and opinions. As we know falling in love is not a decision, but her family's opinion does matter!
So, hey if your girlfriend has just asked you to meet her mother, do not get all nervous and sweaty, we have come up with some tips that will help impress your significant one's mother.
You have been able to impress her, make her trust you, and now it's time to prove yourself to her mother. As the first impression is the last, try to wear nice pair of pants and a formal shirt, being tucked in, hence, presenting a gentleman look.  Getting started with, you must speak politely, calmly, and properly, so you will not be considered socially awkward or anxious.
Try to know a little about her mother beforehand. Ask your significant one about her mother's likes and dislikes and try to bring on topics of her interest. And on your way to their house buy her mother's favorite flowers, as soon as you reach there, present the bouquet to her.
Ways to impress your girlfriend's mother while meeting for the first time:
Form an intriguing first impression: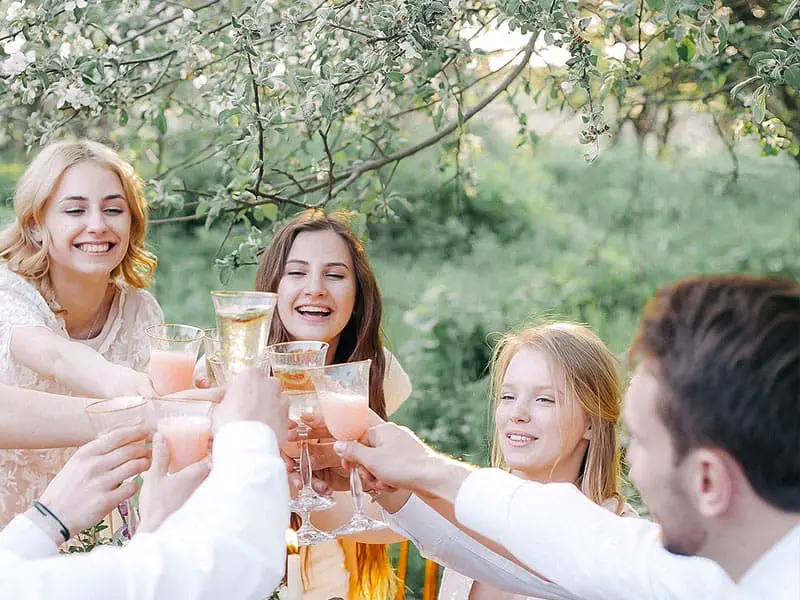 Put on elegant slacks and a nice formal shirt and tuck that in, if winters, also wear a blazer. And to add more to your classy formal look get polished oxford shoes on. If the brunch with your girlfriend's mother is in the summers, just replace the blazer and formal shirt with a nice polo t-shirt, with some casual loafers.
On your way to her house buy some flowers for her mother. Ask your girlfriend beforehand, which ones are your mother-in-law's favorite flowers? If there is not a particular one. Buy a diverse bouquet containing a variety of colorful flowers presenting a respectful and joyful tone with the addition of a lovely fragrance.
Be exact on time. Do not arrive late on meeting your girlfriend's mother for the first time as it would be considered rude. Whereas being precisely on time would signify your rationality and maturity. Try to get 10 minutes earlier than your scheduled time.
Put your phone on silent mode. Get out of the imaginary and superficial world of the internet and be present in the conversation. Using phones while meeting your significant one's mother would imply you being rude and egoistic. It is better to turn your phone around and avoid your superficial world for some hours and focus on impressing your mom.
Greetings:
'Mrs.' or 'Ms.' Is the best way to address her until you are being asked to call her by her first name or Mom. Offer a handshake and say 'hello' with an audible and joyful voice, implying that you are very happy to finally meet her. Add a follow-up question to look more cheerful, for example, 'how are you?' or 'how are you doing?' Then just follow her lead and get inside the home.
Use humble and regardful language:
Speak in an audible and clear voice. She would value your language and communication skills the most and would judge you on that basis. First, understand that she is looking for a caring, honest, and mature man in you.
Using complex vocabulary and lengthy phrases is a big turn-off and would lower your points on her personality checklist about you. Speaking less and listening more would help you a lot in this regard, but it does not mean that you should remain silent most of the time.
Avoid using slang and absurd phrases like 'it sucks', 'oh shit' or 'cool', be regardful. Adopt 'thankyou', 'ma'am', and 'sorry' in your language.
By following this simple yet crucial language advice you could easily captivate her heart. Small efforts do make difference and you will see a change in her tone after a while.
Know about her:
Try doing your homework, ask your girlfriend about her mother's favorite food, flowers, her hobbies, Tv serial or movie, book, and places, etc. Look for some common interests in it, try finding some topics you could talk about.
Let us assume that she loves talking about travel and tourism. Show her some of your recent trip photos, ask her about her dreamland to visit, and try bringing up things from different cultures.
If she is a book reader, try to find a favorite common book, talk about the story or plot or the unexpected twist. Praise the author's expressions and illustrate her with your favorite line in that book.
It will imply how caring and committed you are to your daughter, that you are doing a lot of effort.
Be yourself:
Try being authentic and genuine. Be natural while talking to her, do not pretend to be someone else. Some people do not know themselves and pretend to be someone with wisdom or jokes, and sometimes serious and brainy. First, you should know your kind and try sticking to that.
She has raised a beautiful and mature girl, she has been dealing with people since you were not even in existence, so do not try playing with her. Just be yourself and present who you are, instead of who you think you are.
Reflect on your positive traits in your conversation, be honest and truthful in giving your opinion. Try to back your opinion with reasons in a sugarcoated way so that you might not hurt her feelings and prove your point.
Be open-minded to accept the differences and apologize if necessary and say, 'I never saw it that way or 'I never saw this side of the picture'.
Compliment her:
To start with, praise her beauty, jewelry, or dress. Compliment her wisdom, validate her opinions, and try to make sure she feels comfortable about it. Say, 'I love your dressing sense Mrs. (her name)' or 'that watch looks charming on your wrist'.
Parents are overjoyed when someone speaks high about their children, try praising your girlfriend and the way she is brought up her moral and ethical values. Sat, 'She is so mannerable and respectful that she makes me proud wherever I take her.'
Way to women's heart is praising food she cooked. Compliment food cooked by her. It will show her that you are interested and observant.
For example, say, 'This is the best steak I ever tasted, bless those hands which made it.' Or 'Thank you (your girlfriend's name) for calling me here, so I can eat the best food in the town.'
Listen carefully to her words:
When she is talking, try to maintain eye contact and add questions or give closure to her opinions. Stay engaged in the conversation and be focused, try not to zone out. Be respectful and ask politely to repeat the statement if you have missed any and try not to bring up a safe way out. It could indicate your disregard and unconcern while talking to her.
Speak confidently:
Some people get nervous and anxious by the mere idea of meeting their girlfriend's mother. And if you are one of those people, know that it will lower your chances to impress her.
Be confident and think you are giving an interview, you must present your positive aspects, career ambitions, and your aims in life.
You have made your way to her home; you have almost won the battle it is just one or two milestones to walk.
So, take a deep breath and be positive about yourself. You are not standing on the border front with a rifle in your hand, it is your girlfriend's mother so takes a chill pill and relax.
Talk about your relationship:
Before the meal is served, tell Mom something about your relationship. How did you meet? The most exciting moment, first date, or maybe a funny event.
Tell her about your feelings when you met her (your girlfriend) for the first time, how you get into a relationship and what is the most admiring thing about her daughter?
Where you went on a first date? What was the cutest thing your girlfriend has ever done for you?
Discuss your first day out with each other. Give a brief account of your affection for her. And at the end just give closure by saying, 'In short, she is the perfect girl for me, blessed the mother who brought up such a wonderful girl'
Be manner able:
Be highly conscious about your table manners. Eat slowly and chew with a closed mouth. Avoid talking while eating and place the napkin on your lap and do not tuck into your clothing.
Use a napkin for only wiping your mouth.
Cover your mouth with your hand while yawning, sneezing, or coughing, and add excuse me afterward.
Do not eat a less or excessive amount of food, just feed yourself an adequate amount of meal to imply that you like the food. Licking your fingers after the meal is also considered rude.
Avoid making calls or using your phone on the table.
Do not make a lot of noise with your utensils.
Be helpful:
When everyone is done eating a meal, help cleaning and clearing up the utensils from the table.
Offer washing the dishes.
And if said yes, do it.
It will portray a caring and helpful husband's picture out of you.
Goodbye:
After being done with the utensils and dishes, extend your hand for a handshake or give a warm hug to your future mother-in-law. Thank her for allowing you to visit her, show eagerness to meet her again. And be thankful for her hospitality and love.
This is all that you need to impress your future mother-in-law or to be very precise your mom. We have given you all the golden keys to making your way through her heart and we wish you very good luck in this regard.