ASUS is a multinational computer hardware and electronics company, based in Taiwan. It is globally renowned and is responsible for a range of innovative devices and major contributions to the world of gaming technology.
There are, however, mixed reviews about the performance of ASUS devices. A lot of people claimed many issues with their ASUS devices. This is why it makes question of whether ASUS is good or bad a subjective one, depending on your preferences.
Some of the good things about ASUS devices are their design, low prices, good warranty, innovation in their products, range and variety, high performance, ASUS's worldwide establishment, and their gaming technology i.e. the ROG series. Some of the bad things about them are their poor customer service, bad technical support, lack of durability of devices, low market shares, poor audio systems, sleep mode issues, WiFi connectivity issues, and short battery life.
The Good Things About Asus: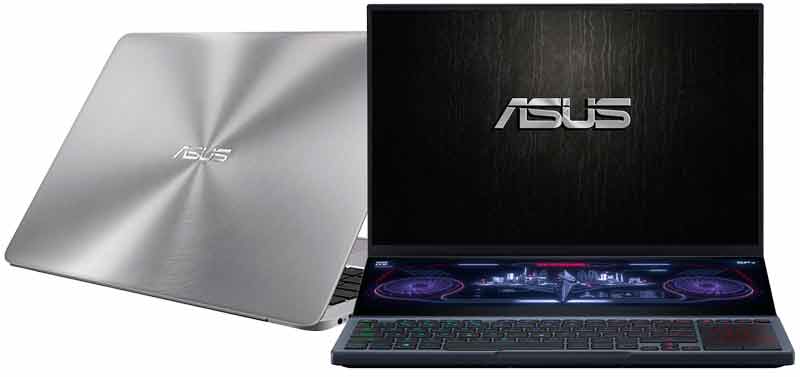 ASUS laptops focus a great deal on aesthetics. They are quite impressive and the designs are no less than how a fashion company would design them. This is because they incorporate modern and contemporary architecture in their design philosophy. This sums up into stylish devices that are slim and lightweight.
For instance, some of the laptops in the ZenBook series come with concentric circles etched into their aluminum lids. This makes a very appealing pattern which stands out amongst other devices.
What's more is that ASUS does not discriminate between high end and more affordable laptops when designing laptops. Each model is uniquely designed to look classy and minimalistic.
One of the best things about ASUS is that they offer devices in all price ranges. As per your budget, you will be able to find an ideal ASUS device that meets all your requirements. This is one of the things that have earned ASUS the most recognition.
For instance, a VivoBook 15 would cost approximately $500 where as a high end laptop such as a ZenBook would go up to $1500.
This makes ASUS a highly suitable option for customers with a low budget. They can get the features they require in their range and just by investing a little more, they can get many more features.
Another great thing about ASUS is that it offers pretty decent warranty for its device as well as for the parts.
Most ASUS laptops come with a one year warranty while others even come with a warranty valid for up to two years. The warranty depends on the device model and how it is designed. The warranty covers viruses and manufacturing defects as well as accidents. ASUS claims repairs takes about 5 business days, excluding shipping time.
There is varying and extended warranty for certain parts as well. For instance, customer may register for an extended battery warranty on purchase of device.
ASUS goes all out when it comes to experimentation and innovation. The company is not afraid of taking risks and tends to come up with something filled with the "wow" factor. ASUS is a pro at surprising people with products they will do anything to get their hands on.
One example of these wild, innovative ideas is the ZenScreen Touch portable monitor which has an LCD touchpad, music player controller, short cut toolbar, and a second display. Other such examples are the Prime Utopia concept motherboard, dual-screen display, and the ROG mothership, a portable all-in-one gaming machine.
Another great thing about ASUS is that it offers a great deal of range in its products. Affordable devices with the basic features are there and so are high-end products for usages such as for gaming, supporting coding or graphics software, etc.
The great thing about this variety is that it makes it very easy to find the right device for you in any price range. Even if you have a tight budget, you will be able to find a number of products that suit your needs and requirements perfectly, whether it be in terms of performance or build and looks.
Some features that add to ASUS's variety are their screen pad and the interactive multifunctional LCD display.
ASUS is very well known for its high end laptops on a tight budget. You can easily find a well performing laptop in any budget, although the best of them are the high end ones.
A good thing to be said is that aside from the high power gaming devices with a lot of RAM, you can easily purchase an ASUS RAM for a decent price. ASUS Laptops employ Intel laptops, as do other companies that do not offer such affordable prices.
A lot of ASUS gaming laptops also employ AMD processors, which are great at handling multi-tasking.
Worldwide Service Partners
Another great thing about ASUS is that it is a well-established all over the world.
ASUS has 50 service sites in 32 countries. The service partners distributed over the world are more than four hundred.
You can easily find a service location in your area. All you have to do is go to their website, select your country, and obtain a detailed list of all the service locations as well as their location displayed on the map and their distance from your current location. You may also obtain the contact information of the service centers to address any queries you may have.
ASUS Gaming Laptops are arguably the best in the industry.
The most renowned series for gaming are the Republic of Gamers (ROG) series, ROG Zephyrus Series, and the ROG Strix Series. The devices in this series offer the very best displays and top tier graphics that take the gaming experience to a whole new level. Innovative cooling solutions are also available that help your device withstand the heat produced.
ASUS also has graphic cards of its own, which are the ROG Matrix, ROG Poseidon, and ROG Strix, which offer great performance and great video quality.
The Bad Things About Asus: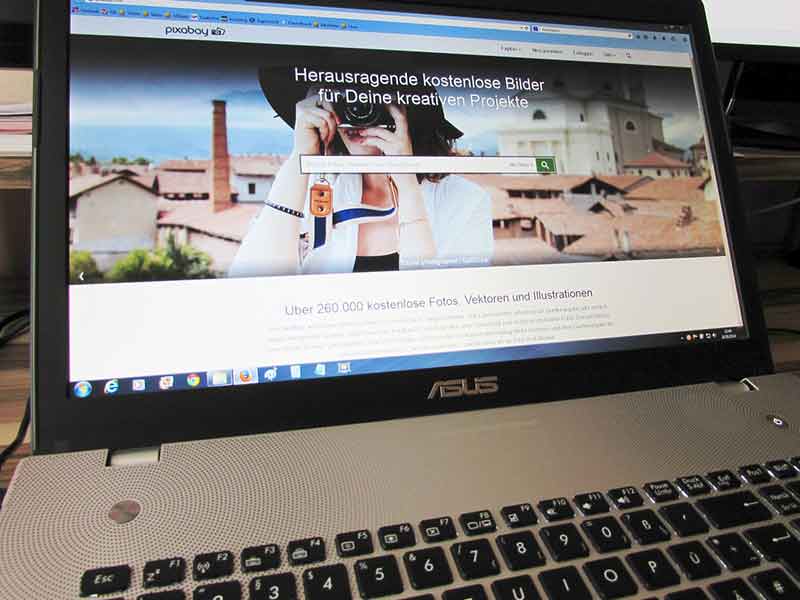 The following are some common problems that people face with ASUS devices.
Possibly the worst thing about ASUS is their poor customer service.
While some people claim that the customer service is alright and that their problems get fixed right away, the majority holds the opposite opinion. They claim that when they contact ASUS, whether through online services or telephone support, their service is poor.
The majority of the claims are that the procedure of signing up for support on their website is a bit of a hassle, that they hold their customers in long queues, and they keep customers waiting for long before they can speak with technicians who can resolve the issue. Some people have also claimed to have lost laptops sent for repair.
While the support website belonging to ASUS is well maintained and answers many technical issues, with answers to Frequently Asked Questions (FAQs) available, the same cannot be said about the technical support available over phone calls and the MyAsus application.
Even when you do manage to get in touch with a representative to heal you fix your problem, many other problems arise. It appears the representatives are not well trained enough to help deal with technical issues that arise with ASUS problem and even the course of long calls, customers are often not able to find an answer that solves their issue or concern.
ASUS devices are not as durable as compared to other brands' machines.
One of the reasons is that the cooling system is not supported if someone is using their devices to play heavy games that can cause overheating. The lifespan of the devices decreased if you are using it to play massive games or host other heavy software.
If you are taking a great deal of care of your device, it may last many years. However, if you do not, you will begin to face problems.
Even so, there are mixed feedbacks as to whether or not ASUS devices are durable or not.
ASUS has low market shares as compared to other competitors such as Acer and Lenovo.
This is a bad thing because a company's market shares are usually influenced by the products and service as well as competitors. This may hint that ASUS is not flourishing too much or that it is not able to keep up with its competitors.
This may impact those looking to invest in the company or trying to determine whether it is reliable in the long term or not.
At the same time, ASUS is known to take a lot of risk with its technologies so the small market shares may not be able to handle any major losses owing to those risks.
The poor audio system is a major problem in ASUS devices. This is not just one of those deviations from quality. ASUS still employs old audio systems and has not developed any innovative ones.
While other competitors have moved on to more advanced sound systems, ASUS is yet to do so. They just make use of the earlier, cheaper audio systems in all their devices. This creates sounds that are not competitive in both volume and quality.
The volume of ASUS sound systems is low enough to be the same as that of a mobile phone. Furthermore, the speakers start to make a crackling sound and even stops making any sounds eventually.
ASUS laptops tend to have sleep mode issues that can originate from a number of reasons. It may be because of mechanical issues, frozen operating system, battery issues.
The most common occurring sleep mode issue is that the laptops do not go to sleep properly.
They may just suddenly shut down on pressing the power button or may cause the screen to turn off while the power light stays on.
It may also not switch to sleep mode on closing the lid which can result in battery drainage and heating up or it may get stuck in sleep mode.
Another common issue with ASUS laptops is WiFi connectivity issue.
The issue can arise due to poor quality of the hardware used and also because of corrupt window files. These may result in problems in connecting to the WiFI.
The problem is that the laptop just keeps disconnecting from the WiFI. The issue does not get resolved even after restarting or running diagnostics.
This can be a highly frustrating issue and is one of the reasons it is not recommended to buy ASUS devices.
If your device has this issue, it can be a major inconvenience, especially since their customer and tech support is not exactly the best.
The battery life of ASUS devices is not very long. This is mainly common in high end devices due to high power CPU and GPU running but could also be attributed to the quality of the battery.
Furthermore, heating up of the laptop and running of irregular operation could also reduce the life and lifespan of the battery up to 60% or more.
While the latest VivoBooks have a longer battery life, this is a common issue in other models. While some models reach up to 10 hours after full charge, most go up to about 7 hours.
Conclusion
All in all, it can be said that the choice whether or not to opt for an ASUS device is one that requires thought and research.
A person would be better off if they research the right device for them within their budget and check customer reviews about the device. It can be easy to find a device that is stylish and also suits all your needs but the user of the device would also have to dedicate a lot to the care and maintenance of the device.