You don't need the latest MacBook or Dell laptop for work when there are equally good, but cheaper premium options in the market, such as Lenovo. Lenovo is a dominant Chinese brand in the laptop industry because of its innovative, fast- processing and cost-efficient laptops. When looking for a good laptop, the few things that you always need to keep in mind to compare laptops are their design, battery life, processing speed, durability, connectivity, and of course, cost. These will vary depending on your needs.
So, does Lenovo tackle all of these categories when it comes to making laptops? Overall, is Lenovo a good computer brand?
Yes, Lenovo is one of the best computer brands you can find in the market because it combines some of the best possible features of a highly durable and functional laptop with a very affordable price compared to its competitors. From long-lasting battery life to a vast variety of laptops, fast processing speed, improved graphics, and the constant innovation by the company, Lenovo has a lot to offer.
What makes Lenovo a good laptop brand?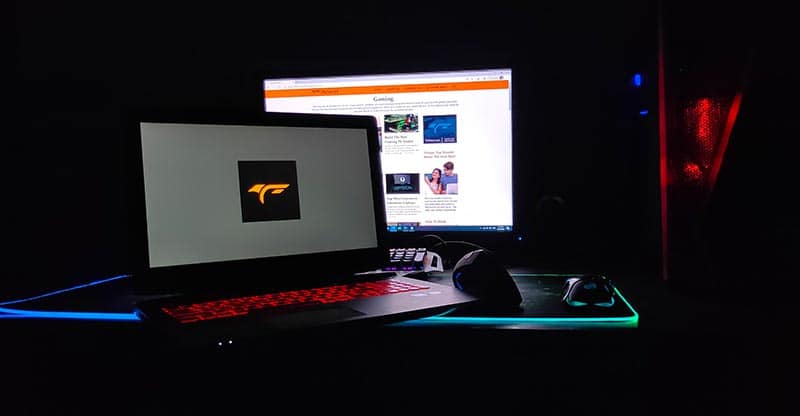 In all categories, compared to some of its most popular competitors, such as Dell and HP, Lenovo laptops perform well and on a similar level.
Lenovo provides with a range of laptops from the ThinkPad series to the Yoga series to Chromebooks and IdeaPads.
Now, let's look into what makes these laptops stand out.
These laptops are durable and efficiently designed!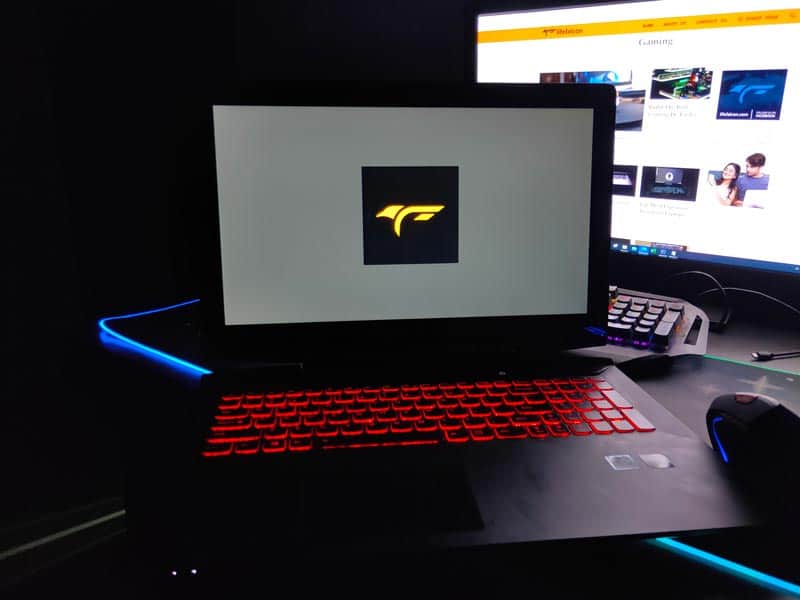 Apart from all of its performance features, you're not going to be too interested in a laptop if its design doesn't match up!
Most of us don't just want an excellent functioning laptop, but also something that looks good being carried around!
Luckily, Lenovo takes good care of that!
Regardless of whether they are for business, gaming, or informal use, all of their laptops have a design that looks good and is built to last.
With a minimalistic design, they are still light and portable, making it easy to carry them around, especially if you are a student or have to travel a lot for work.
However, despite being built to tolerate a bit of careless handling, the Lenovo laptops are still very practical.
Laptops from the ThinkPad series are more rugged-looking and a bit bulkier, especially those accommodating extra ports. In contrast, those from the Yoga series are the epitome of sleek and style, sporting a very think core.
To maintain the durable nature of the thinner Yoga laptops, such as the ThinkPad X1 Yoga Pro, they use a CNC aluminum chassis to endure spill drops, scratches and harsh weather.
However, when talking about the design, the variety of colors they offer is very limited, as they only have black, silver, and grey laptops.
Lenovo's innovation keeps it ahead of the competition!
Product innovation plays a significant role in setting Lenovo apart in the computer market.
Along with developing new products, Lenovo makes sure that the products it puts out into the market have new features to enhance the user experience while remaining affordable.
For example, one of the most popular Lenovo laptops, the ThinkPad X1 Yoga, has a combination of innovative features that make it much more appealing.
Apart from having an exceptionally long battery life with rapid charging (charges up to 80% in just an hour), the laptop comes with a 360 rotation feature, which allows users to use it as a laptop as well as a tablet whenever necessary.
Additionally, for those interested in digital art or who prefer taking their notes the old-fashioned way, the laptop also comes with a digital pen that recharges while stored in the system.
Lenovo provides these new features while continuing to enhance the display of their screen by using HDR technology.
Another example of Lenovo's innovation is it's 2 in 1 laptop series, such as the Yoga C940 laptop.
This one is especially great for those who might be interested in video editing and graphic designing because its GeForce graphics combined with faster processing powers, to increase the speed at which you can perform all these tasks, with enhanced colors and clarity.
One of the latest additions to the Lenovo family is the Lenovo ThinkBook Plus which has an E-ink display on the laptop's lid when it's closed.
Now, if you don't know what that is, this feature displays a screen on the lid of the laptop. It allows you to look things up or access basic necessities such as your email or calendar without having to turn the computer on while you're on the go.
Additionally, this feature can also be used to display e-books or as a sketch pad. The digital pen that comes with the Think book allows you to sketch or take notes, automatically saving any notes you type out on the OneNote app.
Lenovo computers are reasonably priced and worth every penny!
Laptops are a huge investment. Producing a good laptop that will fulfill all your requirements and not empty your bank accounts is a challenge that Lenovo has accepted and succeeded at.
Lenovo produces laptops and computers that offer similar or better features to some of the most popular brands such as Dell, Apple, and HP at much lower prices.
Essentially, Lenovo offers more value for the money.
An example of this is the ThinkPad X1 Extreme that is easily comparable to other laptops such as the Dell XPS 15, Razer Blade 15 advanced, and HP Spectre x360 15t.
If you're looking for super affordable options, some of the cheapest Lenovo laptops include:
Lenovo IdeaPad Slim 3
Legion Y530
Lenovo Chromebook 300E
Lenovo ThinkPad V130
The cheaper price tag can seem skeptical to consumers.
However, the reason for the reduced prices is because Lenovo gets a lot of the hardware parts for the PCs and ThinkPads in bulk from IBM. As they own IBM, this makes it a lot cheaper to produce the laptops.
The rest of the money is then spent on the processors, ram, and graphic cards.
Lenovo laptops last long working hours!
Battery life is an essential factor to consider when looking for a new laptop.
Especially if you're a student or carry your laptop around a lot for work, it's not always easy to find power outlets wherever you go.
This makes it even more important to look for a laptop that will charge quickly and easily last you at least a whole or half a day of work.
There are a bunch of Lenovo laptops with decent battery life.
However, some of the best ones which last the longest on a full charge depending on the type of work you are doing are:
Lenovo ThinkPad T44Os with a battery life of 14 hours
Lenovo Flex 5G with a battery life of 8 to 10 hours
ThinkPad X1 with a battery life of 13 to 15 hours
Are Lenovo laptops good for business?
When you're looking for business laptops, you'll probably need an easily portable laptop with long battery life and compact size.
To work at a decent pace, you need at least 4GB of RAM and a fast processor (preferably the latest Intel Core CPUs or AMD processors, aka Intel 9th generation and up and an AMD 3rd generation and up).
Business laptops also need to be quieter, with effective cooling properties.
While it isn't the cheapest in the market, Lenovo is one of the best, most affordable premium laptops for business, producing laptops that fulfill the above criteria.
For your everyday business use, the Lenovo ThinkPad series works great, which offers more than 50 different business laptops for you to choose from, each with its own list of pros and cons, depending on your specific needs.
Most of the laptops are compatible with Microsoft Windows 10, whereas the Chromebooks can run on Google Chrome's operating system.
ThinkPad E15
An example of a laptop that can fulfill your basic needs at an affordable price is ThinkPad E15, a high-performance business laptop with dual-drive storage, extra memory, and storage capacity.
The E15 has an advanced microphone and speakers along with 6 Wi-Fi connectivity options for all those conference calls and meetings.
With an added resistance to spills in the office by its aluminum casing and a widescreen, anti-glare display that makes those long working hours just a little bit more tolerable, this is a very affordable option!
ThinkPad T450
Overall, one of the most popular business laptops from Lenovo is the ThinkPad T450. This laptop can provide up to 512 GB of SSD storage, 12GB of RAM and sports a 2.6- GHz Intel Core i7 processor.
This has an ordinary 1920×1080 pixel panel resolution which provides a decent display.
Although the screen is large enough to work on a split-screen mode comfortably, it has a matt finish that dulls down the colors' vibrancy.
Another point to note with this is the battery. Although a single battery will last you a little longer than 8 hours of performance, the laptop does come with an extra battery and an extended battery that you can attach to get a full 16 hours of performance out of the laptop.
The added battery does make it bulkier, so it's better for desk jobs rather than working on the go!
One of the best things about this laptop is the number of ports you get, which, again, also makes the base a little bulkier, but it's worth it if you're used to working with more tech accessories.
This laptop is especially great for jobs that require a lot of typing as the keyboard is backlit and has spaced out, larger keys which make it easier to type and navigate the keys.
ThinkPad X1 Carbon+
Another example of an excellent business laptop from Lenovo for people working on the go is the ThinkPad X1 Carbon laptop.
Its light weight (2.4 pounds) makes it highly portable, and its excellent Wi-Fi connectivity makes it easy to work online from the comfort of your office, or an Internet cafe, or even a train!
We recommend this laptop for business because it will deliver everything you need in a business laptop, at top quality.
Using the 10th Generation Intel core, the laptop works extremely fast and lasts for very long hours.
The X1 Carbon uses Dolby speakers and a 4K Dolby display with HDR technology for excellent audio and display.
This laptop is a great business investment with added security features, incredible resistance to minor spills and extreme weather conditions, and an affordable price.
Are Lenovo laptops good for gaming?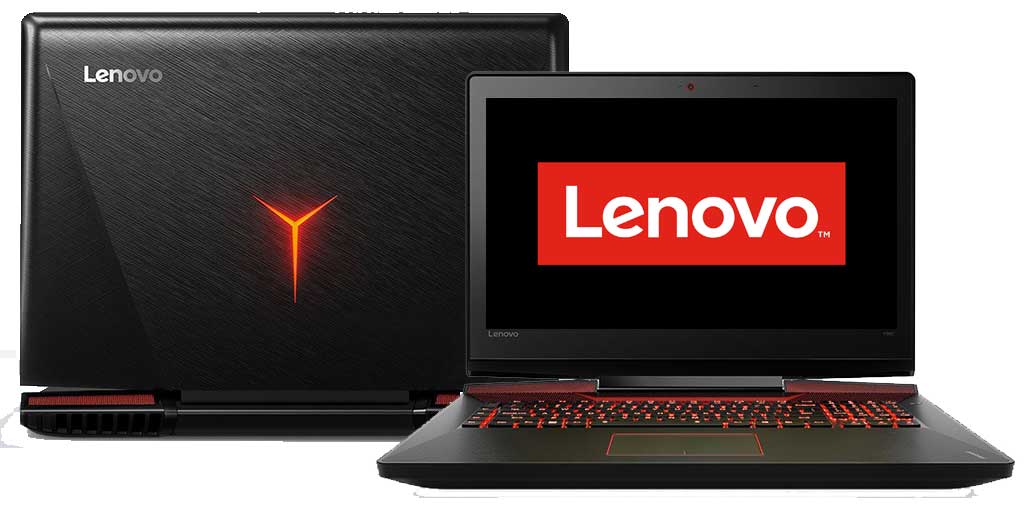 Not everyone can set up an entire gaming PC to play their favorite games; in fact, most of us just have to make do with our regular laptops.
When talking about gaming laptops, there are a few things that you need to keep in mind, without which, gaming just becomes a lot harder than it needs to be.
Essentially, gaming laptops need:
A very powerful processor and high RAM to run the games smoothly at high speeds
A large amount of storage for all those gaming files
A good display
Fortunately, there are a lot of laptops from Lenovo in the gaming series that do fulfill these criteria all on a budget that you can afford
The Legion series from the Lenovo laptops provides users with some excellent gaming laptops that combine great graphics with a reasonable price point.
Some of the best gaming laptops from Lenovo include the Lenovo Legion Y920, Lenovo Legion Y520, Lenovo IdeaPad Y700, and Lenovo Z70.
A good graphics card is one of the essential aspects when considering a gaming laptop. Most Lenovo laptops have the latest HD graphic cards that enhance all the visuals and colors when playing various games, making the experience more exciting for gamers.
All of the legion series use NVIDIA GeForce graphics.
For those who want an extremely budget-friendly gaming laptop, go for the IdeaPad Y700.
Quad-core processors power the IdeaPad Y700 for very fast gaming. Thermal fans in the laptop make sure that it doesn't overheat while playing.
One of the best features is the backlit keyboard that allows you to play at night with ease. However, it does run a little hot.
The battery life is not the longest in this, but for the price range, combined with the fantastic audio provided by the Dolby software and JBL speakers; it is a catch for those who want to play games on a budget!
Final Verdict
Overall, Lenovo is an excellent, budget-friendly premium brand of laptops for various uses such as business, gaming, video-editing, school work, or informal everyday use.
Although Lenovo does give you many options to pick and choose from, try out the Legion series if you need a gaming laptop.
These laptops come with ample storage spaces, outstanding graphics, and a very fast processing speed that will allow you to play most games with ease.
For business use, you might be more interested in the ThinkPad series. ThinkPads have a minimal, streamlined design, long battery life, excellent connectivity, and are cost-effective.