A relationship is like a car, they say. And just like a car cannot work with one single wheel functioning, so can't a relationship. It needs both its wheels to maintain balance, both of its members to be in complete harmony with each, balancing out each other's flaws and imperfections. There needs to love, affection, and care to guarantee a smooth sailing ride.
As long as this harmony and balance are maintained, the relationship is going to work smoothly, but as soon as it's disrupted, your relationship takes a sharp turn onto a rocky road with obstacles that sometimes may be so difficult to overcome that the relationship has to end.
If your relationship seems to be on such a rocky road, with the symphony between you and your boyfriend disrupted to the point that he wants to end things between you two, then this article is for you.
If you feel like your boyfriend is drifting apart from you and taking things in a direction from where you both will have to part ways, and that's not what you want, then it's crucial to take action while you can. Of course if you are not ready to let things die between the two of you, you will have to do something about it, and here's what you can try.
Talk it out with him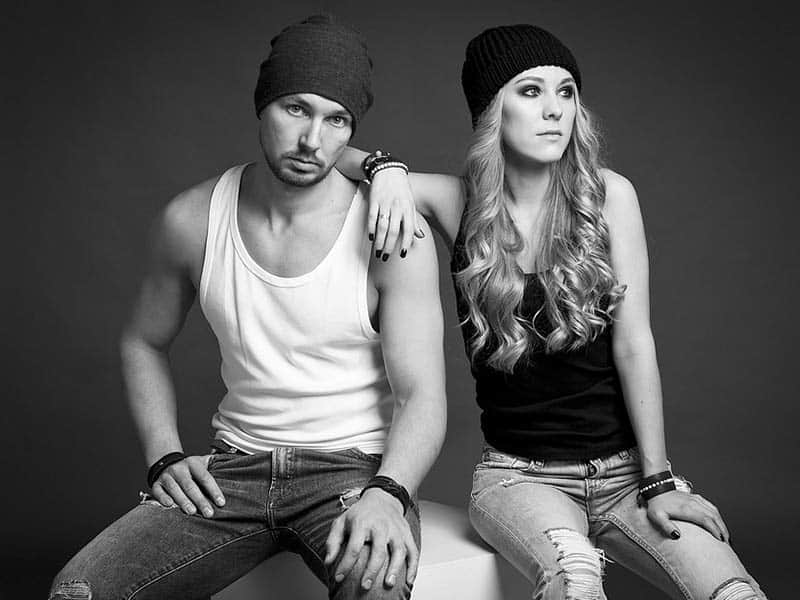 Perhaps the most important thing to do before you take any major step, is to be civil and maturely bring your concern to the table in front of him. Let him know how his actions are bothering you, what the matter is, and that you don't want him to break up with you.
If he's equally responsive in return and properly discusses the situation with you, expressing his feelings truly, and telling you why he thinks the both of you need to head into opposite directions, then try to ask him if he is willing to give your relationship another chance.
Try to understand his perspective maturely.
If he says he is fed up with a certain habit of yours or how you act with him, then tell him you are ready to work on yourself and make yourself a better person for the sake of your relationship.
If he thinks that you both aren't compatible with each other because of your differences, then work on a  solution where the both of you compromise to an extent, and mend yourselves in ways that can make your relationship a better one.
If you truly want to save your relationship, you have to work for it. You need to go the extra mile to make sure that you try your level best to keep your boyfriend from breaking up with you.
Only if he gives away that he doesn't want to stay with you because he is interested in someone else, or that he doesn't see a future with you due to some genuine reason, should you step back and head into the opposite direction.
You don't deserve someone who doesn't value your love and whose love is so weak that he can easily give it to anyone and everyone and that he can't strive to make the impossible possible for the sake of your relationship.
Think about where you went wrong
Of course, it will not always be the case where you are at fault, but you still should self-reflect when you realize that your boyfriend wants to break up with you. You might have not purposefully or knowingly hurt or offended your boyfriend with something, but he might have taken it seriously and made it the ground for your breakup. Hence, even if you personally think that you have done no wrong and it's all on your boyfriend if he wants to break up with you, you should still take the chance and think about the things that you could have done that might have driven the relationship to this point.
If your boyfriend simply tells you that the reason behind his wish to break up is you, then you need to work on yourself and the things that negatively impact your relationship if you wish to save it. Instead of maintaining a stance and ego that you in no world could have done anything wrong, it is much better to self-reflect and if you find any mistakes that you have made, make efforts to improve them.
Own up to your mistakes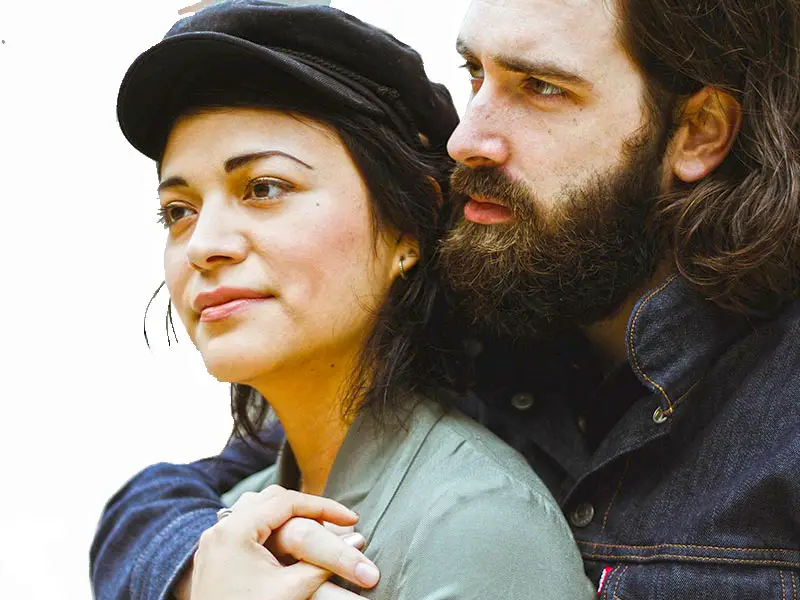 Anybody who has been in a good relationship with you won't suddenly begin to drift apart and start finding reasons to break up with you. Certainly, if your boyfriend is willing to break up with you, he will have his reasons to do so.
Perhaps he is finding it difficult to stay with you because of something that you've done or actively do. Perhaps you have made a big mistake which has deeply offended or hurt him.
It's not always the case that just one person is entirely at fault for a relationship to end, but if he tells you about your mistakes, and you detect that yes, you are guilty of committing them, then it is best to own up to them.
Not owning up to things you've done when you're being held accountable can seriously piss your boyfriend off even more.
And it's honestly valid. Nobody would want to be controverted when they're speaking the truth, hence it is best that you own up to what you've done and if you want to stay with him, then work on making it up to him.
Tell him you love him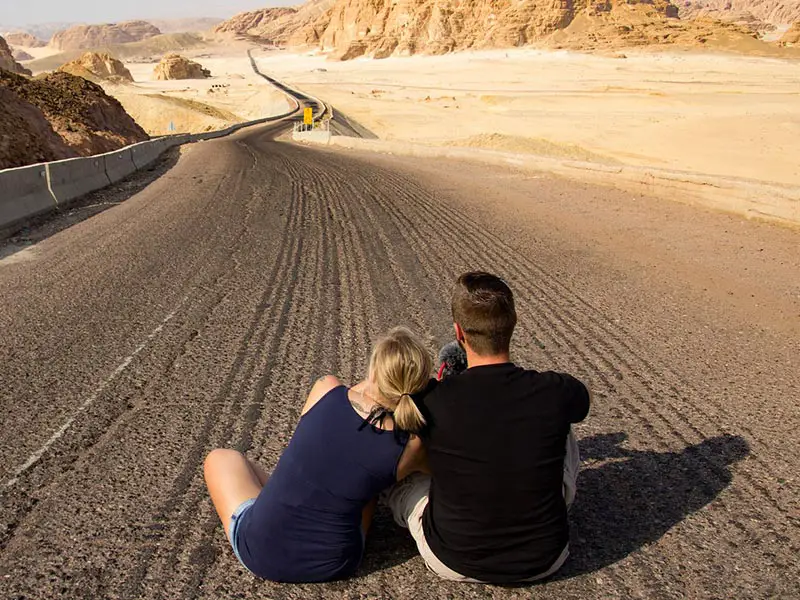 There's not a lot of things that a heartfelt 'I love you' cannot fix. Whether you tell him as he's sitting right in front of you, or if he's miles away and you have to text it to him or tell him on call.
Tell your boyfriend you love him like you truly mean it if you want to stop him from breaking up with you. Tell him how much his presence matters in your life and that separating from him will not be a good decision for the both of you.
Make it known that you truly cannot live without him and only then will you be able to convince him.
Perhaps he'll actually understand that you want him truly madly and deeply, and will be moved enough to reverse his decision.
Focus on the little things
Sometimes due to the impact of time and 'wear and tear' in a relationship, it may feel like love is lost. However, it's not the absence of love that makes you feel like this, it's the lack of affirmation, affection and assurance.
Hence, if your boyfriend is feeling distraught enough to break things off with you, one reason may be because he doesn't feel loved or cared for enough.
Instead of thinking that it's only grand gestures that will fix things between the two of you, try to focus on little and simpler things that you can do for him that may make him feel like he's loved, wanted, and cared for.
Leaving him little notes under fridge magnets, planning an at home movie night, or just simply cooking a good dinner for the two of you may make him realize that there's more to your relationship than he's experienced and that it's worth staying for.
Try to heat things up in the bedroom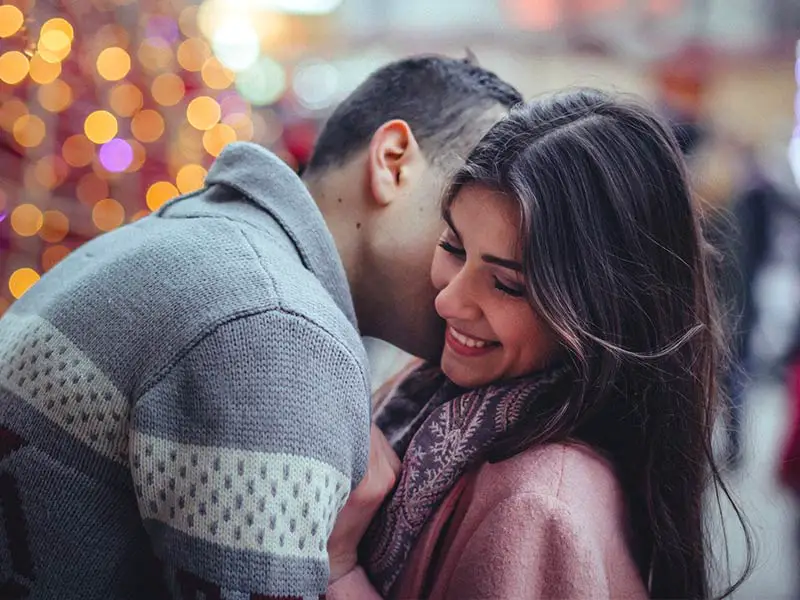 Lack or improper sexual attention can also be a reason why your boyfriend may be feeling unfulfilled or unsatisfied from your realtionship.
If things have gotten out of hand in terms of boredom, monotony, or incompleteness in the bedroom, then it may have driven your boyfriend to take the step and walk towards breaking up from you.
After talking to him and listening to his side of the story, if he tells you that it's sexual attention that he wants more of, then do exactly that.
You can try new things in the bedroom or just amp up whatever the both of you like in order to make him feel satisfied. And honestly, it's not just him who's going to benefit from this. You can have some fun also.
Work on yourself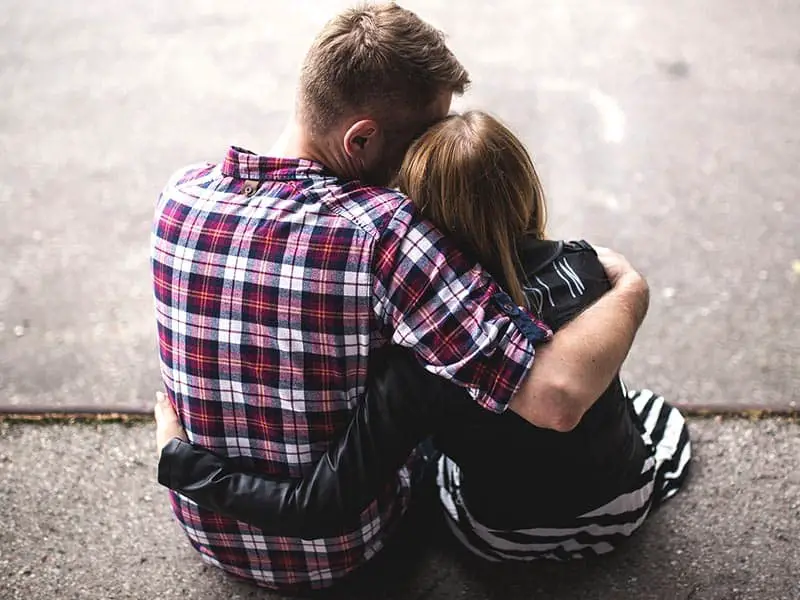 If talking to your boyfriend has made you realize that it's you who has been at fault all this time and it's your habits or certain actions that make him feel like he cannot live with you any more, then your best bet is yo work on yourself and alter those things.
There's no need to entirely change yourself for someone, but if it's about something that's negatively affecting your boyfriend and your relationship, then you may need to take a step or two of compromise.
Identify why you are forced to make such actions or say those certain things and try to sort out how changing or deleting those things from your life and personality can better your relationship.
Once you've got your homework correct, you can start working on improvement.
Ask him to give you a chance and see the improvement that you are willing to cultivate in yourself.
Ask him for more time
Once you've thoroughly talked to your boyfriend and have heard his side of the story properly, and you believe that you don't want him to take such a harsh step, then you should ask him to give you some time.
If he agrees to give you another chance, then work on yourself and show him through your efforts that you really want him to stay with you. However, since we have to consider all possibilities out there, you also need to know that if he doesn't agree to give you any time and if adamant that the only solution to his problem is breaking up with you, then you do not have the power to contradict his decision.
The only thing you can and should do is support and respect his decision and mutually agree on how to end things with him.
Talk about taking a break
Sometimes when things turn on a rocky road in a relationship, spending some time apart from each other can be a great way to avoid any relationship – threatening conflicts and to revitalize the bond between the two of you.
If you get a true hunch that your boyfriend is willing to break up, and you don't want to end things with him at all, then you can sit him down and give him the suggestion of taking some time apart from each other.
A break, as they call it.
In order to make this break healthy and helpful, it is important that the two of you discuss the terms and conditions of the break. Discuss your course of action during the break with your boyfriend and ask him for his plans as well. Mutually decide how long you want this break to be. Some people may be able to fix things by just being apart for a week, while some may have to take a few months. Decide whether you are going to stay in touch with each other during the break and if yes, then to what extent. Are the two of you allowed to see other people during this break?
Whatever your case may be, make sure the both of you have everything planned and sorted before you go kn your break. Once you're officially on your break, think things through. Try not to stay in touch with your boyfriend during this time as it may ruin the purpose of the break and may also disrupt and confuse his thinking process.
They say that absence makes the heart grow fonder and like many other cases, taking a break and living in each other's absence will certainly help the two of you get on track with your relationship, shift your focus, and realize that the relationship is truly worth fighting for.
Consider getting therapy
Although for short term relationships, it may be a step that requires the couple to go too out of their way, considering getting help for a long term relationship, or one in which children are involved can prove to be a great option.
Some people may also think of it as a taboo to reach out for outside help in a relationship, but it can greatly assist you in keeping your bond from breaking apart whem your partner is going in that direction.
When things get too uncontrollable and it seems challenging to sort them out on your own, referring to people outside who are specialized to help such situations can really improve your situation. Consult a couples therapist and ask them for help so they can help you save your relationship with you.
If it's getting too much, then break up with him
Yes, it's okay to want to mend things that are going wrong in your relationship but if it gets out of hand and negatively demands too much from your side, then you need to reconsider your course of action.
If claiming that he wants to break up with you is something that is developing into a habit of boyfriend, then you need to realize that he's just playing a game of manipulation with you.
If he's demanding you to make all the effort and all the compromises and is only willing to control you, then that's a red flag.
In no way or situation should you allow someone to play with your feelings like this. Be confident and let it be clear that you won't take any injustice from him.
If he really wants to be with you, he'll realize his mistake, otherwise, boy bye.
The best thing to do when you are in such a toxic situation is simply run away from it.
In the end
No doubt, when you want to save a relationship that is on the verge of breaking down, you should make all kinds of efforts possible, and there are plenty of ways you can do so as well.
Whether it may be something as personal as a little apology and a sweet gesture that can rekindle the fire between you two, or therapy that requires a third person to resolve the matter between you and your boyfriend, a relationship is worth saving only if it is a good one.
If you have had a healthy relationship with your boyfriend and the stumble in your path is because of something temporary or momentarily, then you should definitely go for it. But if your welfare, happiness, and peace is threatened by staying in the relationship, then it is better to get out of it as soon as possible.