There's nothing quite like water sports to provide a relaxing getaway from the constant festivities and hustle-bustle of a busy life. From scuba diving to fishing to hiking on a swampy mountain; each activity is not only fun to do but also re-instills a sense of adventure in a person.
However, you've probably realized through experience that regular sneakers do not hold up to the challenges posed by these water-activities. Even the best shoes (to wear with Khakis)
They get dirty very easily, fail to protect your feet against rough terrains, won't hold up on slippery rocks, and let's not forget how much they weigh you down once they get wet!
To ensure that you're having the best time in your getaways, you need the comfort provided by water shoes!
The features of various water shoes vary depending on their use; however, the water shoes for men should not only fit them right but also, keep them comfortable for long periods and be durable! After all, you don't just want to spend money on a pair of shoes, only to toss them away after one vacation!
Our picks for the best water shoes for men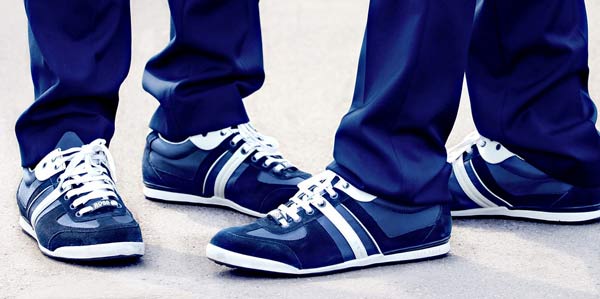 To make your search for your ideal water shoe easier, we've scoured the web and rounded up the best water shoes from well-known water shoe-making brands such as Speedos or Aleader along with some of your usual favorite shoe brands such as Crocs!
Astral TR1 Junction
Coming up at number 1 on our list, we can assure you that the Astral is the ideal shoe for all sorts of water-related activities from kayaking, to fishing to jumping down a waterfall, and daily activities like mowing your lawn or hiking!
This is because it has the best grip and traction compared to the other shoes on the list, is lightweight, and offers a lot of flexibility.
Comfort is one of the key components of this shoe as it has a leveled footbed that not only provides medium arc support but also offers agility.
Due to drainage holes present on the front and back of the shoe, it has quick-drying abilities which make it perfect for use on both land and water.
The moderately stiff midsole section of the shoe offers protection to your foot on rough terrains.
To ensure a good grip on slippery areas, the sole of the shoe is made of a G15 rubber, which is softer than the normal rubber used insoles of water shoes and provides a better grip compared to other shoes.
This makes it especially great for mountain biking or river trekking where you encounter a lot of slippery slopes.
The forefoot is wider to allow your toes to spread-out for increased flexibility while in the water.
Since they do come with a fair share of drainage holes, they aren't quite as warm as Neoprene Wetsuit Boots; however, they are perfect for warmer weather.
If you're environmentally conscious then you'll be pleased to know that this shoe is also vegan as it's made of recyclable polyester and sustainable materials.
After coming back from a muddy hike, it can easily be hosed down to clean and not hog up any water or funky odor!
Keep in mind that some varieties have been known to have the small edges from the sole fall off however they can be glued back.
Its rubbery sole might make it squeak on certain surfaces and its features raise its price tag.
Speedo Men's Seaside Lace 5.0
Coming to you from a trusted shoe brand, the Speedos are a strong contender in the market.
With a sneaker-like design, not only are these perfect for water activities such as snorkeling or diving but can also pass as normal shoes for those after swim meals at nearby restaurants.
They come with a bungee cord closure that makes them fit like a glove. Unlike the Pro 3.0 version of speedos, they also come with a heel tab to easily put them on and take them off!
Since you won't be wearing sock with these, make sure to get a smaller size than usual for a better fit to allow comfortable maneuvering in the water.
They come with a breathable mesh that enhances airflow and allows quick drying of the shoe once it's out of water.
If you're walking on a sandy beach, sand will inevitably get stuck in the mesh, however, it can easily be washed away by water.
Their s- track sole is made of rubber which allows for a no-slip grip, allowing you to stand on wet rocks by the sea without the fear of slipping off.
However, it's not the thickest material which means that these do not double as walking shoes despite their looks.
Long walks on rocky terrains will not only hurt your feet because of the thinner sole but also cause blisters to form on your toes because of the weaker toe area interior.
Along with all of that, they are super lightweight which makes it perfect for swimming and won't take up much weight in your luggage either when traveling.
According to some users, their white soles might get discolored with rough usage.
Merrell All Out Blaze Sieve
Merrells are certainly not the most stylish shoes on the list, but their quality, comfort, and durability is well worth the price tag.
They are sandal styled shoes that are not only a great fit and easy to adjust but also very easy to slip on and off as required.
You can use them for water sports or outdoor land activities such as hiking.
The shoe has a have very sturdy build which makes it appropriate for use in all sorts of weather conditions (except for snow).
This is because it comes with a durable Vibram sole that provides a strong grip on slippery surfaces, while the midsole keeps you connected to the ground.
The exterior of the shoe is made up of waterproof leather and has a neoprene lining to ensure that it stays dry at all times. This neoprene webbing has lesser gaps compared to other shoes.
The shoes also come with a toe cap protection for your toes which often lacks in most sandals.
Similar to the Speedos, there's a bungee cord added for a more adjustable and tighter fit, to ensure the shoes don't slip off!
You don't need to wear socks with these. They also have an extra layer of padding in their back strap which makes walking in them, seem like a dream.
However, being a sandal rather than a sneaker, it does lack sufficient internal support so walking long distances in them could be harder.
It comes with an antimicrobial treatment to keep the nasty feet odor at bay and you don't even have to break these shoes in since they're so comfortable.
ALEADER men's quick-drying aqua
ALEADER comes at you with a super affordable option that's vegan and very durable (so it can be used for extended periods)!
These shoes are very comfortable because of their thick rubber sole which allows you to walk around without feeling discomfort while also providing enough lightness to maneuver around in the water.
Under the main exterior of the shoe is a sock liner for added cushioning to your foot.
There's an additional arch in the sole of the shoe to compliment the natural shape of your feet which increases comfort.
The shoe also offers an incredibly strong grip on surfaces because of the added rubber pods on its sole.
This makes it ideal for all sorts of activities such as surfing, boating, and even hiking where you'll be protected from rocks and vegetation.
The best part about this shoe is how the air mesh exterior used a fluid flow technique for super-fast drying. The water drips out as you walk out of the water allowing instant water drainage.
Keep in mind, the large soles can attract gravel so this might not be ideal for river trekking as the small pebbles might cause discomfort.
At the end of the day, this shoe can be washed in a washing machine. Its ventilated footpad might come out now and then, but it can easily be reinserted.
Neo Sport Premium Neoprene Wetsuit Boots
This affordable shoe is perfect for year-round use as it can be used in very cold weather conditions as well because of its thermal protection properties.
It offers 3 possible thicknesses from 3mm to 5mm to 7mm, which you can choose from depending on how cold your area is.
It is a high ankle book that closes with a zip on the side and is tough enough to keep your feet toasty and protected.
Since it's a wetsuit boot, it has a very clean look and a very durable sewn construction.
Although, it lacks a water drainage system because it's supposed to keep the water out through its web water entry barrier, some of the water does enter your foot through the zip seam.
Regardless, it still keeps the temperature of your feet regulated, making it the perfect shoe for a great scuba diving experience.
Similar to most water shoes, it will stretch a little once in water so you might want to get a smaller size than usual. But once you get the size right, they fit great!
Even though they hold up in rough terrain which makes them great for kayaking and fishing, the sole is not thick enough for hiking as the rocks would hurt your feet.
However, they can be worn around docks without the fear of tearing or getting rashes on your feet!
VIFUUR water sports shoes
This is the most affordable option on our list. With 27 colors available, this simple, lightweight, and the breathable, unisex shoe will fulfill all your basic water shoe requirements at a very low price.
The upper of the shoe is made of thin stretchable fabric mesh that conforms to the natural foot shape, making it perfect for wider feet as well.
This is supported by an anti-slip rubber sole. Their simple design makes them quick-drying and gives the feeling of walking barefoot.
They can be used for a wide variety of purposes including water sports, yoga, gym, pool, volleyball, shower, etc.
However, since the upper is only made of fabric, there's no additional protection for the toes or heels so the shoe won't offer protection against jagged rocks on rougher terrains.
Once again, make sure you're sizing down when buying this for a comfier fit that will also keep the sand on the beach out of your feet!
Columbia Men's Drainmaker III
This hybrid shoe looks more like a trainer than a water shoe but that doesn't mean it doesn't get the job done.
It simply doubles as a normal sneaker along with being used in water with ease.
The shoe has an open fast-drying mesh which creates a breathable environment for your foot.
The midsole is made up of a Techlite material that has drainage ports at the forefoot and heels for airflow and drainage.
The sole uses Omni-grip technology for better traction in the water. It has a groove braking section at the heel of the sole which helps when hiking downhill.
The rest of the sole has hundreds of tiny razor snipes that aid in a better grip while walking through water.
The shoe comes with antimicrobial and odor-resistant properties.
On the inside, is a removable perforated cushion that provides comfort and further aids the drainage of the shoe.
If you're going to be spending a lot of time by sandy beaches, we recommend wearing this with a polyester sock to prevent sand that gets in, from rubbing against your foot, causing blisters.
There is an added toe cap for extra protection of the foot.
When compared with sandal-like shoes like the Crocs, this provides more protection because there aren't any large holes in the shoe.
Unlike most of the others mentioned in this list, this shoe fits true to its size.
It can be used for various water sports along with hiking on rough terrains.
Croc's Men's Swiftwater Mesh Sandal
Coming to you from a very well-known shoe brand is the Crocs Swiftwater Mesh Sandal.
It's got the classic Crocs comfort paired with water shoe features such as a mesh upper and a rubber sole. The sole supports a herringbone pattern which offers great traction on slippery terrains.
It can keep your feet relatively dry as the Croslite foam of the shoe prevents water absorption. The mesh, although not stretchable, is fast- drying.
Similar to the Merrells, at the front of the shoe, is a toe cap for added protection. It also comes with a lightweight and cushioned sole.
There's an adjustable strap for a perfect fit with a hook and loop closure which makes wearing it and taking it off very easy.
It's great for everyday water-related activities, however, not the shoe to go for when swimming because of the holes.
Since it's a sandal, gravel and sand do tend to sneak into the sole of the shoe, however with this brand, you get your money's worth when it comes to quality, durability, and longevity of the shoe.
What are the key features to look for when buying the best water shoes?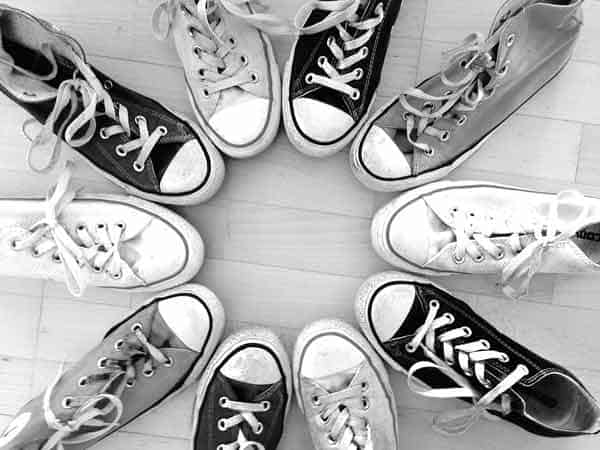 Although the ultimate decision of which shoe to get depends on your need, certain key features must be available in all water shoes for the best experience.
Protection
Shoes with features such as added toe and heel caps are ideal because they protect your feet from all sorts of rocks and creatures found in the water and out on land.
Material and Support
Most water shoes are made of breathable and stretchable materials such as mesh, or breathable leather.
The sole, on the other hand, should be made of rubber for a strong grip and protection. The thicker the rubber of the sole, the better will be the support and protection provided by the shoe.
However, technologies such as Omni- Grip and G15 offer added traction support.
The fit of the shoe
The fit of the shoe is one of the most important things to consider when buying a shoe, and harder to get right when purchasing online.
Your water shoe should have a cozier fit than regular shoes to allow for comfortable and easy movement in the water.
Keep in mind that with shoes like the Neo Sport Premium, once in the water, the material might stretch a little. Hence, you want something that already feels so tight, that your shoe doesn't keep slipping on and off once it's wet.
Fast Drying
To make sure that you don't bring a cup of water with you in your shoes, every time you step back into your boat, or that you don't feel weighed down by your shoes once in the water, they need to be lightweight and fast drying.
For most water-related activities, mesh shoes work best because the pores allow water to easily pass through the shoe, for example, the Columbia Men's Drainmaker or the ALEADER.
Conclusion
The best shoe for all kinds of water-related activities and use on land would be the Astral TR1 Junction, with the Columbia Men's Drainmaker coming in at a close second.
However, if you're looking for a shoe, specifically for swimming, we recommend the Speedo Men's Seaside Lace 5.0 athletic water shoe.
If your area is colder, go for Neo Sport Premium Neoprene Wetsuit Boots instead.
On the other hand, the shoe that offers the best value for the price is the ALEADER men's quick-drying aqua.
When looking for a water-friendly sandal to wear around the beach for summers, we recommend the Merrells, followed by the Crocs!