There are a lot of things to take into consideration when you are buying a car, but the priorities are different when it comes to golfers. Space is the top priority here. The car needs to be large enough to carry your golf clubs without creating a fuss!
So, for a golfer, there is nothing worse than placing your muddy and dirty golf clubs in the passenger seat, which just makes it a lot more inconvenient because the clubs further dirty the passenger seat.
I did my homework and made a list of sports cars that are best for carrying gold clubs. This way you can shove your clubs in the rear cargo area and drive back and forth in style!
Allow me to take you through the list. This list is not in any particular order.
Here is my list of the 11 best sports cars for carrying golf bags:
Mercedes Benz E-Class Coupe
McLaren GT
Lexus LC Coupe
MINI Clubman
Cadillac ATS Coupe
Chevrolet Corvette ZR1
Mercedes Benz S Class Coupe
Jaguar F-Type Coupe
Ferrari Portofino
Audi A1 Sportback
Audi A6 Avant
Mercedes Benz E-Class Coupe
I start my list off with the infamous Mercedes Benz.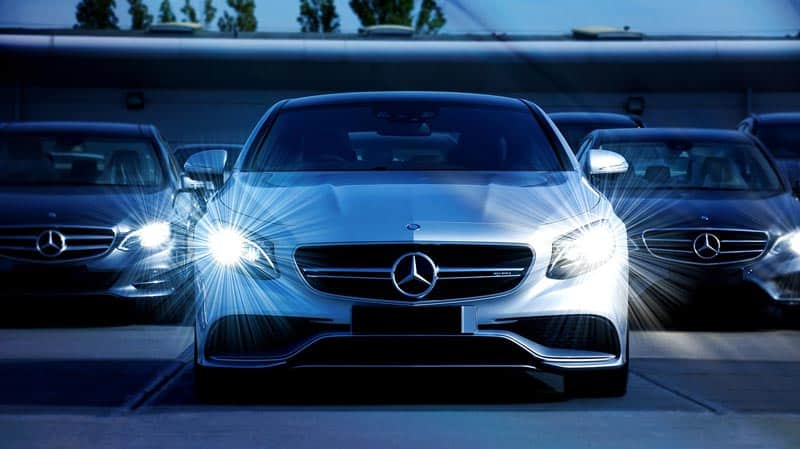 Despite the fact that I mentioned that my list is in no particular order, this car had to be on number one in my list.
Mercedes Benz has both; space and class.
This luxury car has a polished stud front grille and a sloping roofline. It also has LED lighting and a 12.3 high-resolution central display with a Burmester stereo.
The dual climate control helps in managing the temperature in the car.
Now for your golf clubs, this car has 15 cubic feet volumed trunk, which proves to be big enough for not just one but a few golf bags!
McLaren GT
This sports car has more than 20 cubic feet combined from its two cargo compartments which makes GT the most spacious McLaren in the history of the brand.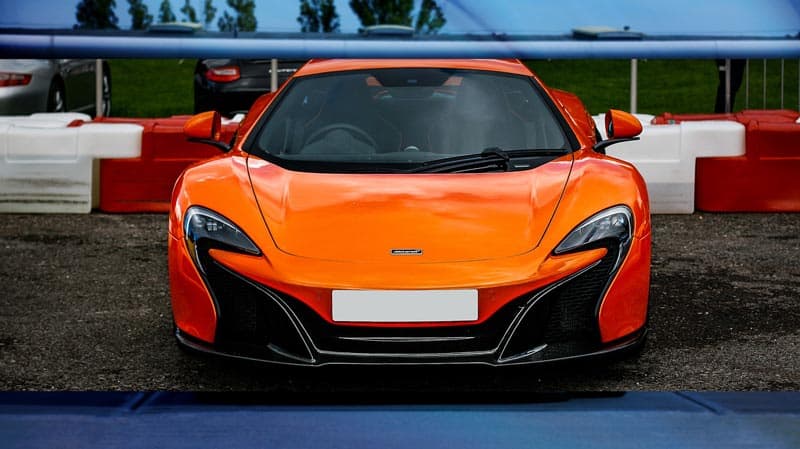 It has rear of 14.38 cubic feet and the front is 5.3 cubic feet.
So, with this much rear space available, your golf bags are definitely fitting in!
This car has a rear luggage bay which is accessed through a glass rear tailgate with soft-close function and optional power operation.
The spiritual successor to the 570GT is designed for long trips and has a glass roof replacing the standard carbon fiber panel along with a 12-speaker Bowers & Wilkins audio system with carbon fiber subwoofer and Kevlar midrange speakers.
The long-distance journeys are handled with ease because of the comfortable interior, this is a plus point if your golf course is far away!
Lexus LC Coupe
Then we have the Lexus LC Coupe has a standard 5.0-liter V-8 nestled under the hood producing 471 horsepower at the rear wheels and granting it a 0-to-60 mph time of 4.4 seconds.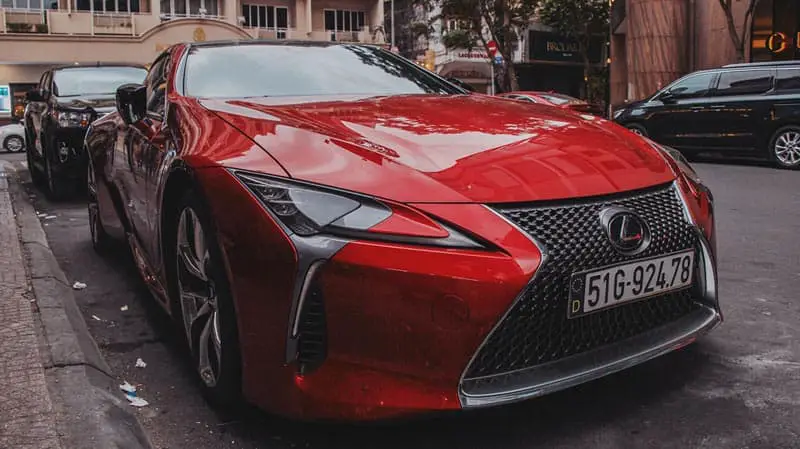 The LC is one of the best-looking models on this list and has sharp features that are sure to turn a head or two on the street.
However, on the inside, things are a bit tight space-wise.
The trunk space is measured between 4.7 and 5.4 cubic feet volume, yes, I know it is tight space-wise, but it can surely fit a golf bag in there!
You still get loads of high-end treatment like hand-written infotainment inputs, and the Lexus Safety System+ suite of driver assists which is definitely helpful for your trips to and from gold course.
MINI Clubman
As cute and "mini" as this car sounds, the MINI Clubman gives plenty of 10 cubic feet space in the trunk.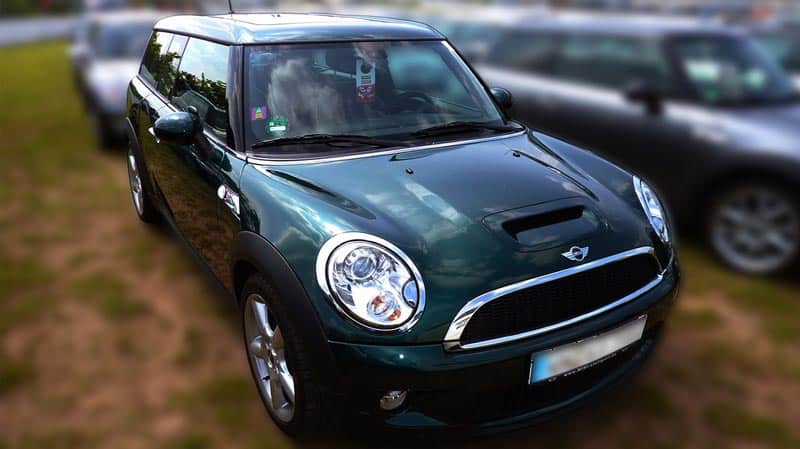 These 10 cubes can fit two small suitcases and two duffle bags and even your golf bags!
The Clubman is longer than the regular hatchback for those who need to carry larger items such as golf clubs.
This car supports a 'barn door' (split side opening) style rear boot for easy access to the sizeable rear cargo area which is a plus point because accessing your golf bags can be a hassle when taking them or placing them in the cargo rear.
The company also offers the custom four-piece luggage set, with those pieces, that fits perfectly in the rear of the DB11, so you do not need to worry about trying to find suitcases that fit perfectly in the trunk!furthermore, the rear storage room can be increased considerably by folding down the rear seats too. This makes room for two sets of clubs and a change of clothes.
if we talk about its driving, it drives like a MINI with go-kart dynamics and responsive steering.
Chevrolet Corvette ZR1
The Corvette ZR-1 offers a huge 15.0 cubic feet of cargo storage beneath its hatchback.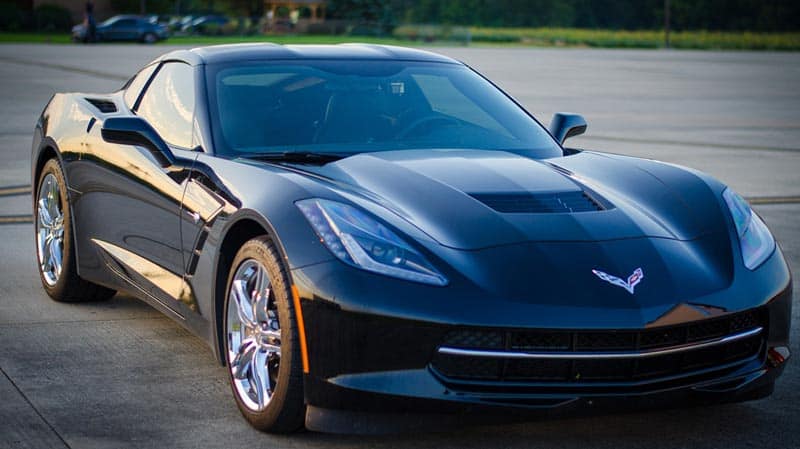 This car has enough storage space because it can hold the car's removable Targa top.
Not only do you get more trunk space than in most sedans, but your ZR-1's roof also pops off and fits in there, and this just proves how much space this super car has!
So, fitting your golf bags in is no issue.
As for its performance credentials, this car features a supercharged V8 that produces 755 horsepower. That is good for a top speed of 212 miles per hour, which grants it quick back and forth trips from the golf course.
Mercedes Benz S Class Coupe
Next, I have the big and bold; Mercedes Benz S-Class Coupe on my list.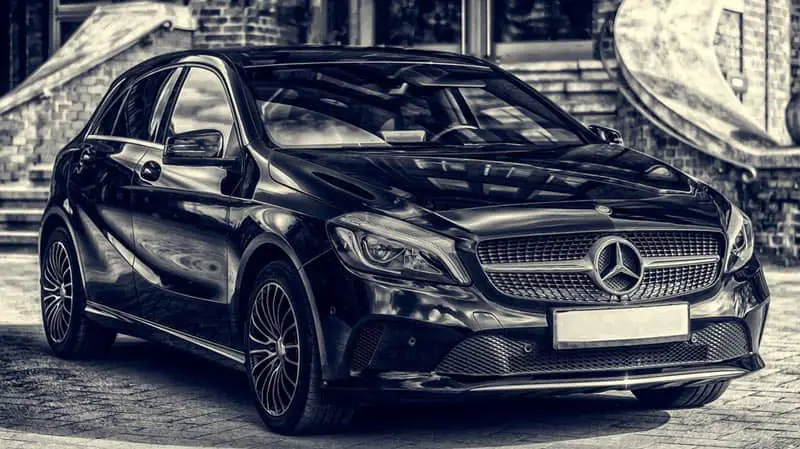 For this car, the standard specifications include a turbocharged 4.0-liter V-8 producing 463 horsepower.
From the outside, the S-Class Coupe is beautiful thanks to its long hood line, graceful roofline, LED lighting, and plus-sized aluminum-alloy wheels.
The cabin comes decked out in sumptuous luxury and includes a long horizontal infotainment screen configuration, Apple CarPlay, and Android Auto, modern driver assists, and loads of top-shelf materials. These add up as treats for your trips to the gold course!
Now coming to the most important question, will this car fit my gold bags?
Well yes, even though the cargo room is a bit smaller than what you might expect, it measures just 10.4 cubic feet; the space is ample in this full-size flagship.
Still, this should be more than enough to get your gear to the golf course.
Jaguar F-Type Coupe
So right off the bat, you need to know that, both a coupe and a convertible F-Type is offered, as are both RWD and AWD drivetrain options available.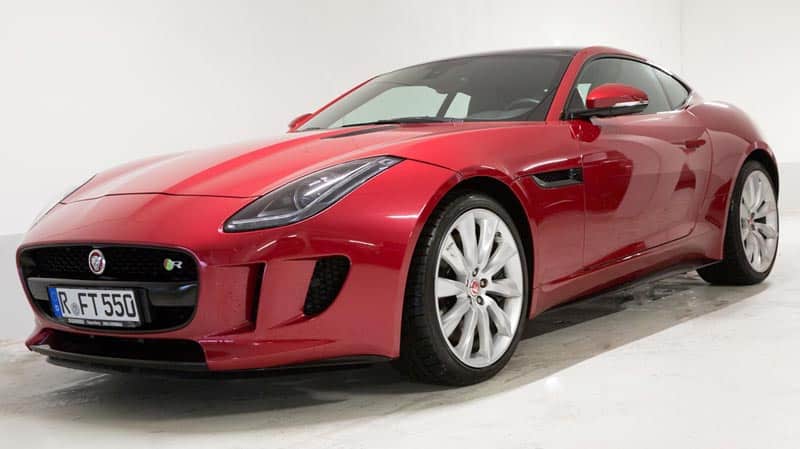 The engine specifications vary like a turbo 2.0-liter four-cylinder making 296 horsepower and range up to a supercharged 5.0-liter V-8 making 575 horsepower.
The exterior is classic British style, and the interior comes equipped with the navigation Pro System, Lane Keep Assist, Emergency Braking, and a Meridian Sound System.
The cargo room in the trunk is ample and it measures at 14.4 cubic feet with the cargo space cover removed.
This space is big enough to fit in more than one golf bag.
Cadillac ATS Coupe
The standard equipment for this car includes either a turbo 2.0-liter making 272 horsepower or a 3.6-liter V-6 making 335 horsepower while the ATS-V model making upwards of 464 horsepower.
The exterior style is unique in the segment, with lots of hard lines and a box-type geometric shape.
And the Interior gear includes options like 10-way adjustable front seats, the high-tech Driver Awareness Package, and a sunroof.
Now to the rear cargo capacity, the trunk is at 10.4 cubic feet which do make it small.
However, you should be able to fit a golf bag without too much hassle if you place them diagonally.
Ferrari Portofino
The Ferrari Portofino's twin-turbocharged 3.9-liter V8 produces 600 horsepower and 651 pound-feet of torque which is extraordinary.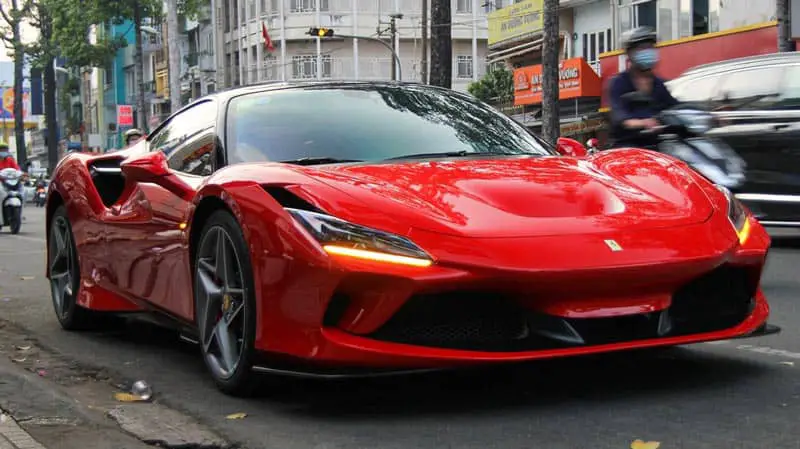 Few convertible sportscars make it to my list simply because their removable roof always means sacrificing space in the rear, which is not what we want.
We want our golf bags to fit in without any issues.
But with the Portofino's roof up, this car has 10.3 cubic feet of trunk space which is plenty enough and gets my approval of fitting golf bags in the rear.
Ferrari does not say how much space is available with the roof retracted, though.
Ferrari also offers a tailored two-piece luggage set that fits perfectly in the boot, so you do not have to worry about getting luggage that fits in the boot.
Audi A1 Sportback
The Audi A1 may be the smallest car in this list, but do not let that put you off because it is surprisingly roomy.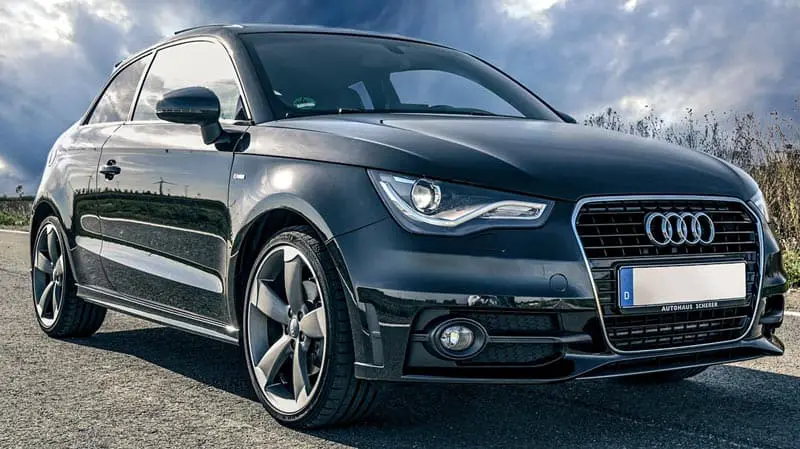 Especially with the 5-door Sportback form it has.
The boot is plenty large enough for a set of golf clubs, and if you fold the rear seats down, you will have room for a lot more stuff too which is just great.
Audi cars are beautifully designed and they sure are stylish cars to drive from and to (your golf course!)
While the plush interior is unusually luxurious for a car in this class, with Audi's trademark sharp styling and instantly recognizable grille fitting, you sure are driving in style!
Audi A6 Avant
I will now begin to end my list with another very stylish car in my list.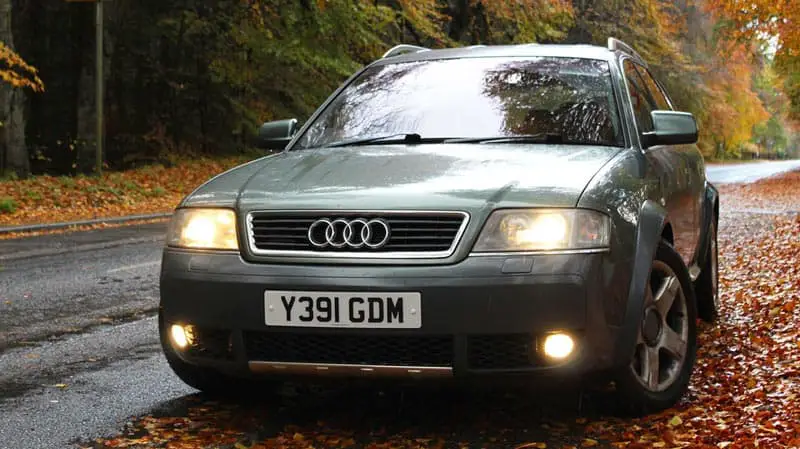 The A6 Avant is classy with four rings in the front and it will fit right in the parking outside your golf club!
This sports car has a whopping 1,680 liters of boot space. So, you will be able to fit clubs, trolleys, umbrellas, you name it, inside the car with all that room to spare.
Ending Note

There are plenty of different premium and luxury vehicle options when looking for a compact car that will still fit a set of golf clubs and bags.
So, pick which suits you best and make sure to look into the specifications as well!
Happy golfing!