Anyone who owns and drives a car is familiar with the mystery of the "Check Engine" light. Most of us are clueless when this light comes on and why. We are left wondering if something is wrong in the car and do we need to do something about it. This is where the best professional automotive diagnostic scanners can help you.
If you want some of the best Automotive diagnostic scanners, you can choose between Foxwell NT301 or the Innova 3160g or the Launch X431 Pros. All these are best in their functions and features. For less advanced options you can go for the BlueDriver Bluetooth or the Ancel AD310 Classic automobile diagnostic scanner.
Sometimes it can be annoying and irritating not being able to know what is going on in your car. With an automotive diagnostic scanner, you can not only find out the problem but can also determine the severity of the issue. With this information in hand, you can decide whether you need a professional mechanic to fix your automobile or you can handle the situation yourself.
Most of the cars manufactured after 1996 are equipped with OBD2 ports. These are located just beneath the steering column. You can plug your scanner directly into the dashboard and get notifications if something goes wrong.
It can clear your error codes, summarize the issue, notify about its severity, explain the consequences of driving with it, and instruct on steps for ensuring the safety of the driver and the vehicle.
Buying a professional automotive diagnostic scanner is very beneficial because it allows you to identify the problem quickly without having to spend long hours blindly troubleshooting what you are looking for.
Instead of shuttling between repair and spare parts shops, and spending heavy amounts to get a diagnosis, you can pinpoint the problem in only a few minutes.
And best of all, your hands remain clean!!
Whether you are an automotive enthusiast or a professional mechanic, buying this scanning tool can be overwhelming because of the large number of choices available in the market.
We have researched and shortlisted the top gadgets under this category.
Best Automatic Diagnostic Scanners
FOXWELL NT301
Foxwell is a well-known name in the industry that has been manufacturing automotive diagnostic OBDII tools for almost a decade now. The NT301 is one of their top products in the code reading category.
The device allows you to read the DTC engine codes quickly and defines the error codes for accurate determination of the problem and its cause. Once you have resolved the issue, the codes can be erased and reset.
It has the "Early Warning System" which helps to identify and highlight the possible threats and risks before their actual occurrence. And the "Light Health Indicators" which shows fault codes that are represented by red lights, pending codes are highlighted by yellow lights and when there are no fault codes, the green lights turn on.
It is equipped with a live vehicle sensor, the device can display data in both text and graphical form. This allows you to identify and foresee the upcoming issues before their seriously rises.
Apart from the basic maintenance issues, the device also provides technical readings and parameters. It allows you to keep a check on the fuel trims, EGR valves, and the O2 sensory system.
Very simple to operate and use, the scanner can function without a smartphone and does not even require batteries. It is powered by plugging it into the OBD2 port of the vehicle.
Other than that you get easy data printing for record, hotkeys, software updates (let's see for how long),
Still, it a a little complicated to learn at the start.
Innova 3160g
The product is compatible with almost all types of OBD2 vehicles. Connect the scanner with automobile through a cable via the OBD2 port located underneath the dashboard or under the handbrake.
Its compatibility with several mobile apps. You can find them on Innova website. They are compatible with both iOS and Android.
Comparatively it has a user-friendly interface that anyone can easily operate and navigate through various functions. Additionally, you also get a lifetime free update for the software in the given package. With these regular updates, you are able to get your hands on the latest diagnostic tools and programs in the industry.
You get a nice 3.5 inches screen with backlit, useful for viewing more data at the same time with more screen real estate.
It provides you with potential error codes when you scan, with a meaningful explanation for each of them, and also how to solve them.
For example you get an expected cost of repairing a specific problem.
Other than that it presents live data while the vehicle is running. (Graphical).
It can scan and recognize codes ranging from ABS, SRS, and other engine systems.
Powered with the DTC library, it can quickly find the explanation and meaning of each code. The codes are then worked upon by using features like FixAssist.
To keep you updated and alert about your vehicle's maintenance the scanner maintains a servicing schedule. The warning lights can be programmed and reset as per your requirements. For example, you have the option of resetting the oil alert light whenever you get the oil changed. So, it will start to blink or turn on when the next oil change is due. You can do similar scheduling for other activities as well.
Overall we recommend it because of its ease of use comparatively.
The only thing we didn't like with this one is its inability to save data for future reference. Also please note that it is not compatible with all European automobiles.
LAUNCH X431 PROS
Launch X431 Pros Mini is also pretty great. It has some of the best features and functions and the ability to scan and diagnose problems related to ABS, EPB, TPMS, SRS, and ECU Coding. It is based on android technology. So you can also access its apps and quickly find responses to various types of error codes.
This scanner comes with 2 built-in cameras. The front camera is 2 Megapixels while the back camera is 5 Megapixels. It has both still pictures and video capturing capability useful for maintaining data and information on the car.
It has USB and Headphones ports for enhanced connectivity with other devices. The product is also Bluetooth and WIFI enabled for wireless connections.
Other than that it has a BDS car connector, OBD2 car connectors, computer pad, and a protective sleeve for safe storage.
The Wi-Fi connectivity it also has allows the user to connect this device to the internet. This allows the integration of a larger range of services and applications with the device. You have the option of creating and maintaining a statistical database and casewise library.
It is capable of capturing live statistics and data of the vehicle and helps you keep a check on the health of the vehicle. This data is displayed in text and graphical form both.
The HD color touch screen is very useful in the functioning of the easy-to-use interface. You can operate various functions through this interface including reading, clearing, printing, and saving of the data and information. You can also access the manuals of maintenance, execute tests, and carry out regular repairs.
Speaking of battery, it can function for 8 hours in one full charge cycle.
Besides being an android powered waterproof gadget with a 7 ish inches screen and WiFi/Bluetooth embedded combined with all the features above. We liked this product instantly.
But of course it will be heavy on your pocket a little.
BlueDriver Bluetooth Pro OBDII Scan Tool
This diagnostic Scanner again compatible with iOS and Android (uses Bluetooth technology to connect with the cell phone) is another great pick.
The handy device connects with your mobile after downloading the free app. All you need to do is plug it in the OBD2 port of your automobile and then connect it with the mobile phone. This app helps the user in reading and clearing the check engine alerts and codes. It also enables component testing and a number of other tests including the ABS misfire counting, Sensor testing, AC Refrigeration testing, and Heated Catalyst tests.
It keeps a watch on the steering and speed sensors to check their condition and working and notify you if there is a problem upcoming. It also detects any voltage issues in the car.
Smaller issues like Smog checking, Freeze frames, CEL, resetting of trouble codes, and engine oil temperature assessment can also be diagnosed.
The diagnostic device is supported by a huge database of fixes. Approximately there are 5 – 6 million fixes saved on this device.
You have the option of scheduling various maintenance activities on this device for timely execution. It also presents a technical bulletin service so that you get quick and timely information about the car's health.
The tool provides live data and information about the vehicle and helps you assess the real-time situation of the automobile.
The device allows you to select the form of data and information you are most comfortable with. If you find one form difficult to read and understand you can select the most suitable form for yourself.
When using it, you can save the data and information about the vehicle in a car log or file. This can be exported easily to a computing device for record and future reference.
Except for a few cars, this thing will be compatible with almost all the ones that came after 1996. Most European models were fine with it, as well as cars made in Australia and New Zealand. Make sure you check out your model first before buying anything.
Overall, we liked its connectivety, free app support, and portability. But still, it doesn't work well with computer/laptops and you wont be able to reprogram a FOB.
Also note that it will also not work with diesel cars.
ANCEL AD310 Classic Enhanced Universal Diagnostic Scan Tool
This is a versatile and diverse product usable in all parts of the world. It supports different languages including English, Russian, French, Spanish, Portuguese, German, and Dutch.
One of the most prominent features of this model of diagnostic scanners is its LCD. It is a 128×64 pixel resolution screen with a backlit option.
The device does not require an app for its support and functioning.
The OBD2 scanner works with the power provided by the car engine when connected to the port. So, it is portable and does not require the hassle of charging batteries.
This device can be used with all types of vehicles manufactured in or after 1996 in the US. It supports 2000 and up models of European cars and 2005 and up models of Asian made automobiles.
This device is good for turning off and solving issues related to CEL, clearing error codes, and resetting them for monitoring.
Like many other models, this product also provides live real-time data readings of the vehicle. You are capable of viewing freeze frame data and gather other relevant information about the vehicle in general.
It only highlights error codes but also defines and explains them for the convenience of the user.
The product is accompanied by an instructional manual for a detailed step-by-step guide for operations. There are buttons specified for entering, exiting, and scrolling up and down.
This product is able to retrieve generic error codes, pending codes, and their definitions from the hard memory database.
The device is connected with the OBD2 port of the car with a 2.5 feet cable included in the package.
This is a sturdy and well-designed device that is made from high-grade plastic of the best quality. It is strong enough to withstand small falls and hits without being damaged or broken.
This is a basic automobile scanner and diagnostic tool. It is suitable for someone looking for a standalone gadget that does not require a mobile device or app to function properly.
It is best for both individual drivers and professional mechanics looking for a standalone product but at an affordable price. It is the best engine diagnostic reader in the market.
Note: It is incompatible with some vehicles like 2008 BMW, 2005 Toyota Prius, and Ford Escape X 2004 model.
Bosch ADS 625 Diagnostic Scan Tool Model 3920
This is a great tool for paid professionals who can afford an expensive, high-end scanner for their car.  
However if you are a DIYer the idea to invest in this scanner might not be very wise. In that case Autel Scanner is the one you may try.
The Bosch 625 offers a wireless vehicle connection interface and can be connected to your Personal Computer, charging station or dock.
It has a 10" HD display that makes scanning your car for issues a simple task.
It offers a wide range of functionalities including complete bi-directional control, manipulation and calibration of the vehicle software as allowed by the manufacturer.
It allows you to customize car capabilities such as TPMS, mass air and air-fuel ratio.
When tested, our team found that it easily allows you to scan your car for all DTC types from all controllers and suggests confirmed solutions to the existing issues.
It also comes with a cord that is used to transfer all hardware information into software programming on your windows computer.
We also found that ADS 625 allows you to find out plenty of technical information about your car, even the life of your engine oil! It also lets you control and read engine speed and activate the engine coolant temperature sensor.
The Bosch 625 represents the car data in the form of bar graphs, digital graphs and line graphs.
It also has a 5-megapixel front and a rear camera. We noticed that this feature was useful to take pictures of your car and compile an accurate diagnosis.
The Bosch ADS 625 is compatible with all Asian, North American and European manufactured car models built in the last 25 years.
It also comes with a built-in voltmeter and a system that allows you to check the scanner's battery when connected to a car before scanning.
The Bosche ADS 625 can be charged without a cord, by being plugged into the charging port that comes with it.
. It comes with a lifelong warranty as long as you are subscribed and update the device every year.
As long as you are subscribed, you can also get access to all the diagrams of your vehicle system's wiring. This is a very useful feature since we have always found searching for specific car diagrams to be a daunting task.  
While the scanner comes packed with high-end features and many good uses, it is more on the expensive side and out of reach of many people who could get good use out of this device.
Autel Scanner MaxiCOM MK808
The multi-vehicle scanner is used to diagnose multiple issues with your vehicle more like all other scanners.
When tested and compared to other scanners, our team found this to be one of the most versatile devices on the market.
This is why..
We observed that the Autel scanner reads all engines including; PCM, TCM, ABS codes. It also provides services such as ABS bleeding, battery registration, oil resets and injector coding.
It can diagnose and repair transmission unit, gateway, parking brake, airbags as well.
The MK808 displays the issue next to the manufacturer's code used to indicate that particular issue. You can also find the history of all your car faults and print them for future use.
It has more than 25 buttons for maintenance and can diagnose ABS bleeding, help with oil reset, EPB, TPMS, BMS, suspension calibration as well as throttle calibration.
The scanner automatically reads the vehicle's VIN and allows you to read the error in your car once you have selected the faulty part.
The Autel MK808 is a multi-vehicle device that is compatible with more than 85 models manufactured by Asian, North American and European companies.
The Autel scanner connects with the car through the diagnostic cord it comes with and stays connected once the cord is disengaged.
Like the Bosche 625 It charges without having to connect the cord to the car.
This feature proved to be useful to us since engaging and disengaging the cord repeatedly can often be frustrating and time-consuming.
While it can be used as a professional device, the Autel scanner is mostly used by beginners, unlike the Bosch ADS 625.
Autel diagnostic scanner is simple and easy to use for cars. It can easily be used by amateurs who have no experience using such products.
It can also be used to download apps since its an android device. This is a useful feature since it makes it easy to look up information about your car that are not available on the device itself. Moreover, it can be updated with a single click over Wi-Fi.
While it is cheaper than the Bosch ADS 625 scanner, it is still priced on the expensive side which makes it inaccessible to many people.
Launch CRP129E OBD2
The Launch CRP129E is a widely known handheld diagnostic OBD2 code reader for home mechanics who want to look after their vehicles. 
Launch Tech is a British supplier of car diagnostic tools and garage equipment. The CRP129E is one of their leading products used by many to find out about faults in their cars.
When tested, our team observed that it covers numerous car issues related to ECM (Engine Control Module – DME/DDE), TCM, LMV/VTG (Transfer Case), GWS (Gear Selector Switch), Airbags, transmission and ABS.
The Launch scanner comes with 5 reset functions including; Oil Lamp Reset, Steering Angle Calibration (SAS), Electronic Parking Brake (EPB), TPMS and Throttle Position Reset.  
We also noted that clicking on the OBD2 gives you easy access to the engine fault codes and then performs a quick check on your car. The DTC or Diagnostic Trouble Code indicates the number of issues with the vehicle.
Selecting the DTC directs you to a page with a detailed description of the car's faults, mentioned against their specific fault codes. All this information is stored and can be played back and printed as well.
The CRP129E comes with an internal chargeable battery which allows you to disconnect the cord from the car while still being able to access everything on the device. It monitors and graphs the battery status and performance in real-time.
The CRP129E provides a diagnosis for a large range of manufacturers including Hyundai, BMW, Audi, Lincoln, Buick, Ford, Lexus and many more.
We found the Launch CRP129E, with its easy-to-use interface, to be ideal for beginners and home mechanics. It also comes with a smart VIN technology that allows the device to automatically identify your vehicle without you having to do it manually.
The Launch diagnostic scanner comes with a variety of specs and covers most car manufacturers and their models. It comes with a 5-warranty and features a high-resolution android interface which makes it user-friendly.  
When tested, some malfunctioning problems while using the device for the Bleed ABS function were noted and we also found that the tool needs to be factory restored a few times to work properly.
FIXD OBD2 Professional Bluetooth Scan Tool
The FIXD OBD2 Professional Scan Tool is used to scan your car for faults and transmit that information to your phone via Bluetooth. It works on all gasoline-powered cars with an OBD2 port except the ones that were manufactured before 1996 or the ones that run on diesel or electricity.
The FIXD diagnostic scanner is different from the ones listed above. It plugs into the OBD2 port of your car and monitors the car's health.
It has gained popularity for being reasonable and easy to use for beginners.
We noticed that unlike many other car scanners, this one does not require excellent car knowledge. This is a feature that I appreciated since due to my lack of technical car knowledge.
When tested, our team observed that OBD2 scanner performs basic scanner functions and notifies you on your phone if there is any newfound issue. It can diagnose over 7000 vehicle issues.
All you have to do is keep the tool connected to your car and download the FIXD app to get all the updates. We also appreciated the fact that this app gives extremely easy instructions that can be understood by anyone.
Having to leave it connected to your car at all times is a useful feature since it allows your vehicle to be monitored and checked 24/7.
It consistently monitors all changes in your car and diagnoses the problem long before it turns into a bigger issue.  
The FIXD scanner transmits all the vehicle issues to your mobile phone via Bluetooth. It takes care of all the technicalities on its own and sends the user a simple, easy-to-follow guide on their phones through the interactive FIXD app.
The FIXD tool also provides voltage testing which lets you know when car components need to be replaced. You can also find information on those car components through the device.
It provides a diagnosis for a large range of manufacturers including Hyundai, BMW, Audi, Lincoln, Buick, Ford, Lexus and many more.
The FIXD diagnostic scanner can be used by everyone – from beginners to professionals for its wide-ranging capabilities. It has a simple and easy-to-use app which ideal for daily use by people who are not experts in all things car-related.
This diagnostic scanner is coveted for its affordability, simplicity and easy-to-follow guidance. It can tell you about all problems with your car and also alert you when your engine needs to be checked or you need to do a quick scan.
The scanner saves all your data for future use and allows you to use one account to monitor multiple cars using the same device.
Despite all its outstanding specs, this scanner cannot be used on cars that were manufactured before 1996 and use electricity or diesel to run.
Anself OBD2 Scanner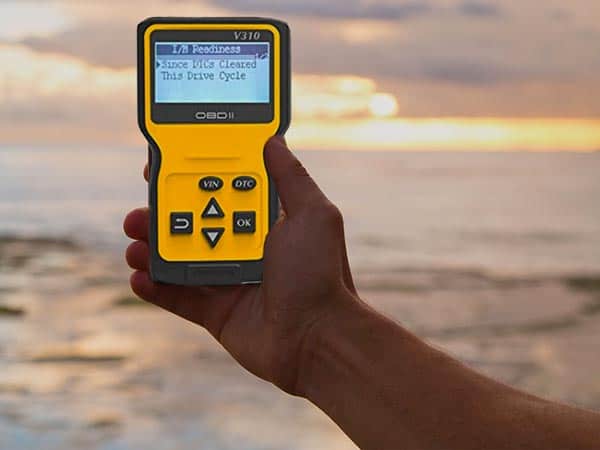 Mostly used in Asia, this reasonable Anself OBD2 diagnostic scanner comes with a cable that connects to the vehicle that needs to be scanned for issues. It works with all OBD2 compatible vehicles and has a 16pin standard interface.
It is recommended for beginners and users who are not interested in purchasing a high-end, expensive diagnostic scanner for their cars.
An Asian brand, Anself aims to develop the latest, simplified technology for people. While it is not popular in all regions, this reasonably priced device comes with many specs and uses.  
The Anself scanner, with an OBD2 code reader, has a built-in DTC database used to detect and diagnose car issues such as the cause of a red engine light. It can read and delete code as well as freeze frame data.
It has 2 common modules including Power Assembly Module (PCM) and Gearbox Control Module (TCM).
The Anself scanner comes with a clear LCD that displays all the readings and results accurately. It also has 6 buttons to perform functions such as enter, exit, scroll up/down, display the VIN and fault code.
When tested, we found that this device can easily be used by connecting its Data Link Connector to the car. The scanner diagnosis the issue and displays the issue in the form of an error code. At times, it also suggests ways to fix the problem.  
The Anself scanner does not require batteries or charging docks because it simply generates power using the Data Link Connector when it is connected to the vehicle.
The Anself Diagnostic Scanner is popular for its affordability, compact design and versatility. We found it is easy to use and understand for beginners and those who do not have enough knowledge about cars.
Similar to FIXD OBD2 Bluetooth Scan Tool ,  this diagnostic scanner cannot be used on cars that run on diesel/electricity and were manufactured before 1996.
Buyers Guide – Best Automotive Diagnostic Scanner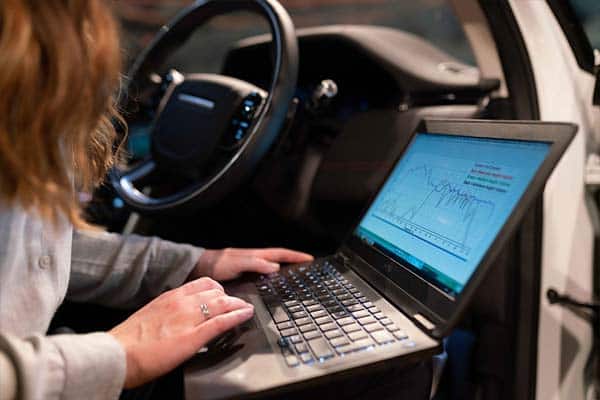 Things to Consider
The first thing that you need to consider when buying a diagnostic scanner for your car is compatibility. You have to see if this device supports your car's make and model. For professional uses, you should opt for a gadget that is supported by a large number of automobiles.
In general, the high-end models in this category can be used with most of the modern-day vehicles. However, the cheaper and less advanced models offer compatibility with single or only a few options.
So, always check the compatibility features of the device because you do not want to buy something that you will not be able to use with your own automobile.
Sometimes technical devices and gadgets can be a little confusing and complicated to use. Reading and understanding car codes and errors can be even more difficult. For this purpose, most new gadgets are manufactured to cater to novice first time users.
The scanner that you select for yourself should be easy to use and simple to understand. It should have a simple interface that enables to use various functions without being lost in navigation.
You cannot buy an automotive diagnostic scanner that does not perform well. If it is unable to provide the required functions and features, then there is no point in investing your money in it.
The basic function that a scanner should perform is reading codes provided by the car's in-built computer. However, advanced functions may include reading and resetting of error codes, real-time live data collection, I/M readiness checking, and testing of various kinds.
For professional use, you surely should opt for a product that provides advanced functions and features.
This is an important consideration for buying an automobile diagnostic scanner because, without a good display, the utility of the gadget can be nullified. If you are unable to read the codes and data, then the whole point of buying a professional automotive scanner is gone.
So, you should opt for a model that has a good display screen with the ability to read and view graphs with clarity.
A scanner can be connected with a cord to the OBD2 port of the car and relay data and information directly on the display screen. Some models offer wireless connectivity with mobile devices for extra support.
The handheld products attached with the car can hamper your mobility. However wireless mobile-powered devices can be carried anywhere without a hassle.
The ability of the device to store the data, codes, and information is an important component of the product. If you are looking for something to compliment your professional needs, then you must have a device that allows internal storage for storing data and information on multiple vehicles and automobiles.
You also want a device that stores data and information in an organized and easily retrievable manner.
Frequently Asked Questions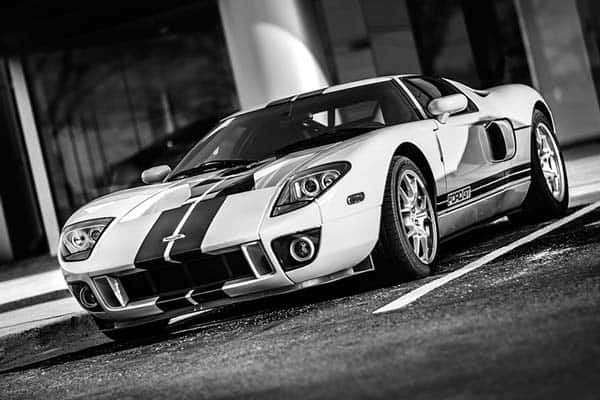 What OBD Scanning System in easier words?
An automotive diagnostic scanner is a device that scans your vehicle and its computer for potential and existing problems and issues. It helps in diagnosing the problem with a given vehicle and reporting it for remedial action. It can be used by connecting it to the OBD Port that is located in the car underneath the steering column, or the handbrake.
OBD is the abbreviation of On-Board Diagnostic. It is a system already in place in a vehicle that helps in identifying potential and existing problems and defects. OBD scanners are synonymously used as automotive diagnostic scanners and both carry out the same functions.
The system generates codes that refer to various errors or problems with the vehicle. The OBD scanner or diagnostic scanner is then used to identify this code and provide an explanation to the user about this code.
It helps the mechanic or driver understand what is wrong with a particular vehicle or car.
Is there any difference between a scan tool and a basic code reader?
In general, both types of devices are used for communicating with the vehicle's built-in computer. They mostly perform the same basic function of reading and clearing error codes. However, scanning tools are often more advanced and offer a wider variety of features than the basic one.
The latter can go a step ahead of reading codes by defining their meanings, saving data and information, recording real-time live data, and overall monitoring the vehicle's health.
What does OBD2 mean?
OBD2 is an abbreviated form of Onboard Diagnostic II. This number represents the newness of the system. It shows that it is an advanced version of the previous one.  In technical terms, it refers to codes of cars manufactured in or after 1996.
Are there different types of scanners available in the market?
Yes, there are three different types of automobile diagnostic scanners available in the market. The first types of models are connected through wireless modes to mobile devices for functioning. These are also called Bluetooth diagnostic scanners.
The second type of device is one that connects with PCs. The third type is used mostly by professionals and is called a handheld scanner. It connects directly with the car through a cord or cable and displays the data on the built-in screen.