NBA stars get paid millions of dollars every season, most stars have so much money that they could buy whatever they want.
Some NBA players like buying fancy cars. Shaqeal O'Neal spent a million dollars on cars when he got his first big paycheck.
When it comes to spending money on vehicles NBA stars don't hold back. Let's see which cars some of the biggest stars in the NBA like to drive.
Blake Griffin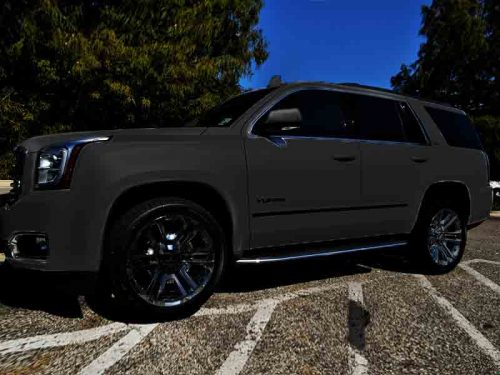 Blake Griffin drives a matte-black GMC Denali with black rims and tinted windows.
Like many of us, Blake Griffin likes listening to music when he drives, which is why he has filled his trunk space with subwoofers.
Although many celebs drive around in Matte-Black SUVs for security reasons, Griffin's modified GMC is not your generic SUV, it stands out in a sea of matte-black SUVs and there is no way your eyes can miss this beauty driving through the streets of LA.
James Harden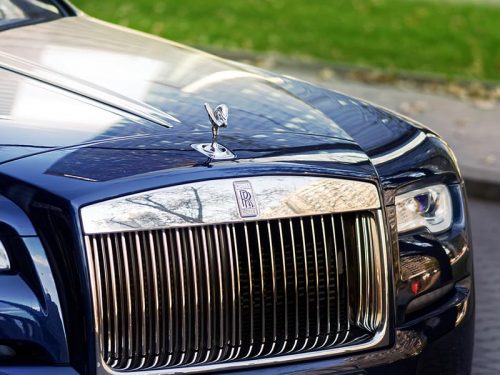 With 11.4 million Instagram followers, James Harden is one of the most famous stars in the NBA circuit.
Harden is 6'5" which gives him a lot more options when it comes to vehicles as opposed to guys like Lebron James and Kevin Durant, who are 6'9" and 6'10" respectively.
Harden has a bunch of cars; one of his favorite cars is his red and blue Rolls Royce Wraith.
He told GQ that the only reason that he bought the rolls Royce was that it looked cool.
Harden also has a Range Rover, which he describes as his workhorse.
He loves to drive his range rover and uses it to go everywhere.
Carmelo Anthony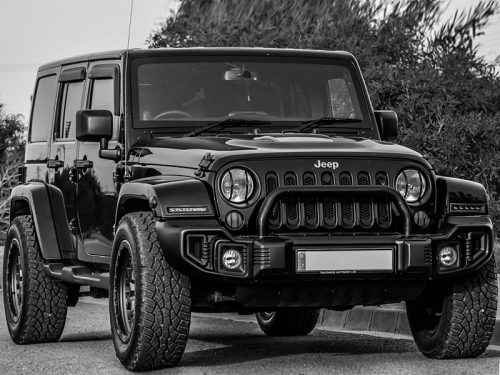 Carmello Anthony started his NBA career with the Denver Nuggets back in 2003.
Over the years, he has represented teams like the New York Knicks, Oklahoma Thunder, and Houston rockets.
He has been with the Portland Trailblazers since 2019.
Carmello Anthony is the 18th richest NBA player in the world with a net worth of $120 million.
Carmelo Anthony makes $22 million annually, but you won't see him driving flashy cars; he's a simple man.
In 2015 he posted a photo on Instagram where he posed in front of a matte red Jeep Wrangler.
This Jeep Wrangler was custom-made for Carmelo Anthony by Will Castro, the master of customized cars.
Steph curry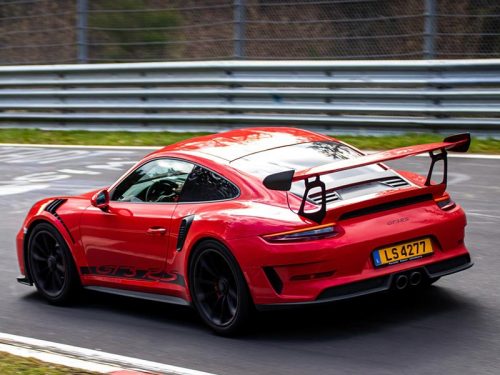 Steph Curry is among one of the best players in the NBA circuit right now, some people have gone so far as to compare him with the GOAT Micheal Jordan.
Steph curry makes $130 million per year but he is by no means a flashy individual. However, when it comes to cars.
Curry is somewhat of an enthusiast. He has a collection of some of the most expensive cars out there.
Curry is a big fan of the German luxury car Porsche and owns two of these beauties.
He has a 2017 Porsche 911 GT3 RS which costs around $190,000 and a Porsche Panamera Turbo, which costs around $150,000.
Some of his most expensive cars include the Mercedes Benz G55, Range Rover, and Tesla Model X90D.
DeMar DeRozan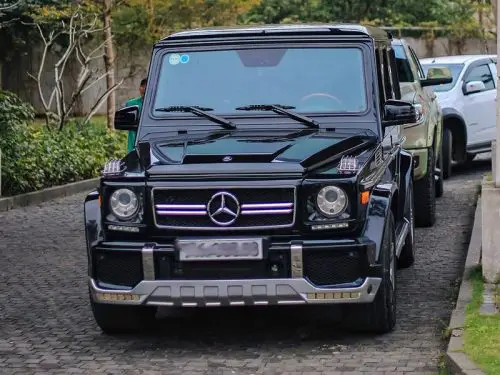 One of the top shooting guards in the NBA, DeRazon plays for the San Antonio Spurs.
He was acquired by the San Antonio Spurs in 2018 in a trade with the Toronto Raptors when Kawhi Leonard was traded for DeRazon.
He has a net worth of $23 million which makes him one of the more highly paid NBA players right now.
DeRozan is a fan of expensive and flashy cars and owns a Mercedes Benz G63, which costs around $160,000, and a Mercedes Benz G-class which costs around $140,000.
Kevin Durant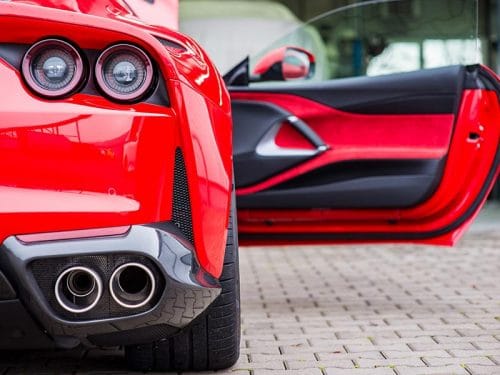 With an Instagram following of 11.8 million, Durant has the 5th largest Instagram following among all the NBA stars.
Despite being one of the biggest and most famous NBA stars, Durant doesn't like to share too much about his private life; he keeps his private life to himself.
Although Durant reportedly has a massive car collection, we have not been able to take a peek into his garage yet.
However, over the years, Durant has been seen in some of the most beautiful cars like Ferrari California, Matte-red Camaro SS, and a Range Rover.
With a net worth of $170 million, Durant isn't someone who would shy away from spending money on vehicles.
His Ferrari California has a retail price of $200,000, whereas the Range Rover has a retail price of $92,000.
Russel Westbrook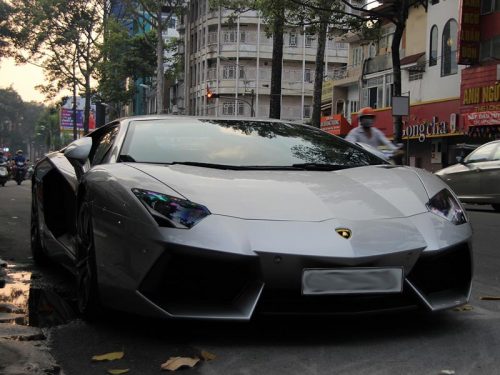 This Oklahoma City Thunder point guard is one of the most famous NBA stars with the third biggest Instagram following; of 16 million. With a hefty NBA contract and a few sponsorships, his net worth stands at $160 million.
When it comes to cars, Westbrook doesn't hold back.
He has an impressive car collection and even owns his own car dealership.
Westbrook owns a Lamborghini Aventador, which is one of the most expensive and fastest cars out there. He bought his Lamborghini for $380,000.
LeBron James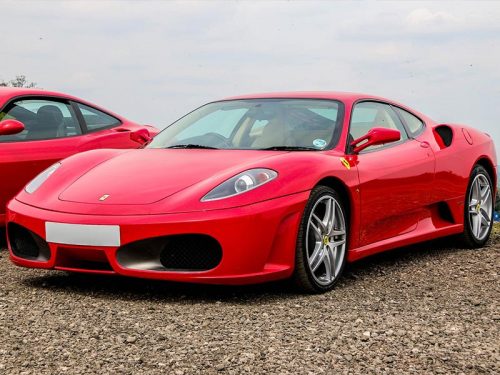 Lebron James is undoubtedly one of the very best that have ever stepped on the court. He is fittingly in contention for GOAT status.
The current Los Angeles Lakers star has represented the Cleveland Clevers and the Miami Heat and has been with the Los Angeles Lakers since 2018.
LeBron has the biggest Instagram following for an NBA player, with a total of 64.3 million followers.
He is also the wealthiest NBA player with a net worth of $500 million.
It's no surprise that LeBron has an impressive car collection with some of the most expensive vehicles out there in his collection.
His garage features cars like the Porsche, a Wrangler, a Camaro, a Dodge Charger, Ferrari F430, and Lamborghini Aventador.
Dwayne Wade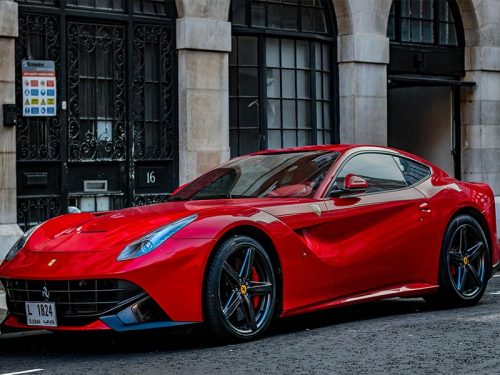 Dwayne Wade is the greatest Miami Heat star of all time.
According to Forbes, Dwayne wade was the 42nd highest-paid athlete in the world in 2019 with a total income of $31 million.
He has a net worth of $170 million.
Like many other NBA stars, Wade likes expensive and flashy cars.
He has a collection of more than a dozen cars and owns cars like Aston Martin Vanquish, Audi R8, McLaren MP4-12C, Ferrari F12, Berlinetta, and a Porsche 911. He sold his Mclaren MP4-12C for $800,000 in 2020.
One of his favorite cars is his Ferrari F12 which costs around $300,000.
Chris Paul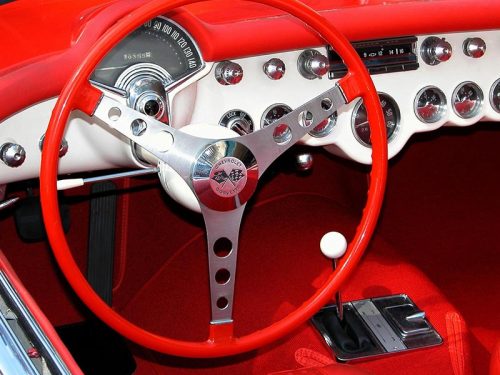 The Phoenix point guard Chris Paul has been around for a decade and a half.
He has represented teams like Houston Rockets, LA Clippers, New Orleans Pelicans, and Oklahoma city thunder.
He has been playing for the Phoenix Suns since 2020.
Chris Paul has a net worth of $130 million and his garage features a note-worthy collection of vehicles.
He seems to be a fan of the classics as seen with his custom 1977 Chevrolet Monte Carlo.
He also owns the jeep JKU Wrangler Unlimited and a range rover.
Dwight Howard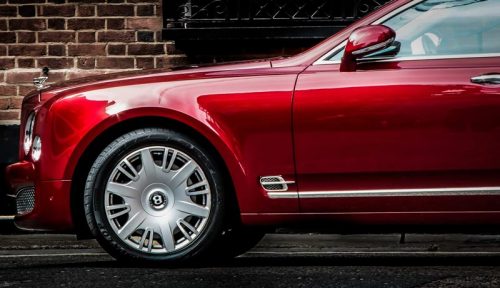 Dwight Howard has struggled with health issues in the recent past which coupled with his diminishing performance on the court, means that he is no longer the go-to player he once was.
However, during the five years of his prime in the NBA, Howard cashed some really hefty checks and was able to create a car collection that is second to none.
His garage features cars like Bentley Mulsanne, Knight XV, and a V6-powered Panamera.
He also has a custom Dodge Challenger SRT Hellcat with a flash theme.
One of his most expensive cars is the Bentley Mulsanne which cost him $400,000.
Andre Drummond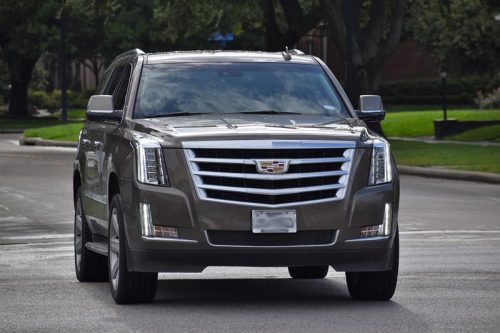 Andre Drummond is one of the most well-rounded centers for the Detroit Pistons.
Drummond signed a five-year contract with the Cleveland cleavers in 2020 that will pay him a total of $28 million per year.
During his time with the pistons, he was making around $25 million dollars annually.
Drummond used some of his money to get his car collection going.
He is still relatively new to the NBA Cricut and his car collection will certainly grow with time.
He currently owns cars like Mercedes S550 AMG Benz and a Cadillac Escalade.
Tony Parker

Tony Parker retired from the NBA in June 2019.
He represented the San Antonio Spurs for a total of 19 years from 2001-2018 before moving to Charlotte Hornets for a year.
He has won four NBA championships for the Spurs during his prime in the NBA.
Tony made $10 million from his last NBA paycheck from the Charlotte Hornets.
He has collected a lot of expensive cars over his almost 20-year long career.
Some of his best cars includea TP9 Lamborghini Murcielago, and a DeLorean DMC-12.
Anthony Davis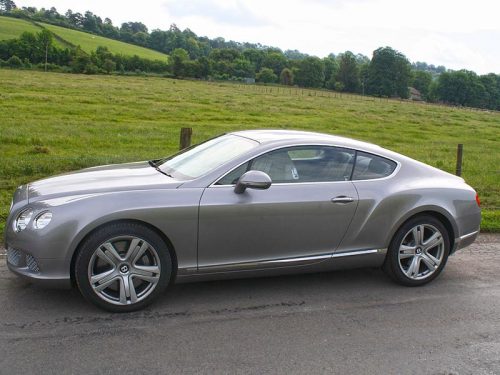 Anthony Davis is an NBA all-star and an Olympic gold medalist.
Davis used to be the main man for the New Orleans Pelicans.
In 2019 however, he signed a five-year contract with the LA Lakers which is worth $190 million.
His previous contract with the New Orleans Pelicans was worth $145 million.
Davis knows exactly how to spend his money. He owns top-tier cars like a custom Mercedes-Benz S550 Coupe which cost him $150,000 and a blacked-out Porsche Panamera.
He also owns a Bentley Continental and a Rolls Royce.
Final thoughts
NBA stars are some of the highest-paid athletes in the whole world, so it's only natural that they are going to have some of the best individual car collections.
It might seem like these stars spend way too much money on vehicles, but they are very smart about their money.
Most of the players don't just rely on their NBA contracts; they have their own Businesses on the side which make them the bigger chunk of their total income.