Drone fishing is the new water sport, gone are the days of kayaking onshore for long hours. Now you can combine flying drones with scouting fish, which is an exciting combination of recreational activities. In the meantime you can find an impressive catch too, it's a win-win!
In the age of technology and advancements, why must fishing be conventional right? Besides, sitting long hours on shore with your fishing tackle is a little impractical these days, unless of course, you happen to enjoy the experience.
Anglers today prefer the thrill of flying their drones and landing their bait in places they know will guarantee retrieval. As more people stumble upon this modern technology, the demand for the best equipment only grows. But what really is drone fishing? For those who haven't yet been familiarized.
Also if you are complete, a beginner with drones, we recommend looking into to best drones for beginners.
(They have a learning curve into it)
What is Drone Fishing?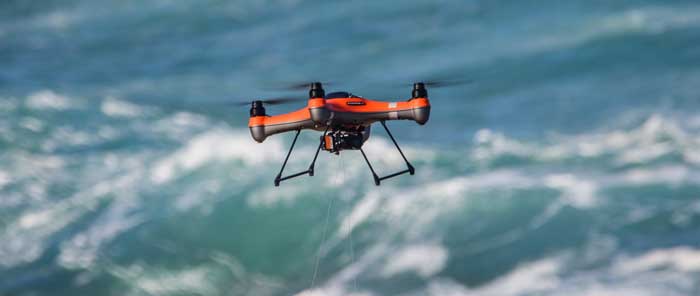 A method of fishing that makes recreational fishing sound much more fun and easier perhaps. Simply put, it is the use of drones to cast your bait in a place where you know that your target fish dwell.
This technique can also help you keep away from problem areas like feeding grounds of predatory fish, and monitor currents.
The hookup ratio with and without a drone is 9:1.
The average angler can cast up to 50 feet ( ca. 15m)  away, however, when you add a drone to the mix you might land a bait up to half a mile away from the boat.
This is a major seller for people, after all, fish tend to dwell in deep water structures rather than onshore.
Our Pick on angler fishing rods:
If you are aiming for a sizeable catch like tuna, catfish, herring, trout or other marine and freshwater species, then you'll want to try a more efficient fishing tactic.
It's not just the catch but the exciting experience you will have along the way.
It is interesting to observe the natural predatory behavior of fish without external human disturbances for example vibrations from boats.
When you are dropping your bait with a drone the only obstacle for landing a faraway cast will be the length of your line.
Whether you are boating or surf fishing, drone casting can considerably lengthen your reach.
This gives you a chance to accomplish a rare catch, straight from the habitat.
Drone technology is now expanding at a high pace. You will not just find all kinds of aerial fishing aids but also submersible ones.
The underwater fishing drones are a rare kind that comes with their own set of features.
They are equipped with sonars, high-quality underwater cameras, sensors, bait lines, and all kinds of underwater fishing tackle.
The avant-garde camera technology can give you a first-hand experience of aquatic habitat in addition to scouting potential fishing grounds.
Our Pick on the best fishing underwater drones:
How does drone fishing work?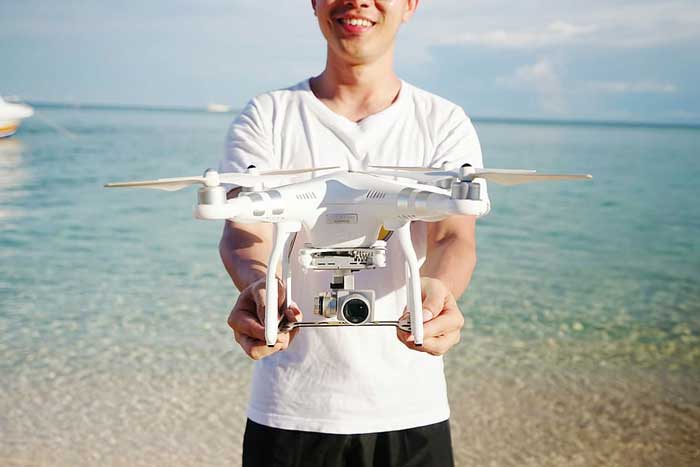 Drone fishing can only be as hard as playing a sports game or more accurately a video game, even a novice player can be an expert level player within a few hours of training. The take-off and landing are the trickiest to master, so you might want to spend time practicing that.
Are you familiar with the exciting video of the Australian YouTuber Jaiden Maclean?
The adventurous angler demonstrates his version of drone fishing with an octopus bait. In the video, Jaiden forages about 1,200 ( 0.37 km)  feet away to find a cluster of long fins. His illustration highlighted the basic steps of drone fishing. We will break down these fundamental steps for you here:
Secure your line on the drone
You will first tie your fishing line around your drone, or more precisely, to the landing gear. Some drones will not have prominent landing gears where you can successfully secure your fishing line, this is why drones with long landing legs like the phantom series are preferred. A fishing line is the equivalent of a string, the distinction point is their length, weight, thickness, and material.
There are specialized configurations of how you can secure your fishing line on the type of drone you operate. Ideally, The line should be balanced directly below the drone. This allows for stable flying.
If the line was simply secured on the drone, you would have a hard time shuffling your drone through thin air to drop your bait. This is why a tool called an outrigger clip helps secure the line onto the drone to easily release the bait on spot. An average fishing reel can hold up to a thousand feet of line. The amount of weight the drone endures can be anticipated by the distinctive features of your particular drone.
Scout the area
Drone fishing gives you a bird's eye view of the area below. This means you will have more options; you can scout as far as you need to find a suitable fishing ground to land your target. When you are scouting,  you must remember to keep your drone at a distance of 30 feet ( ca. 9m)  above sea level at all times. This avoids grabbing the unnecessary attention of predatory fish or disturb your potential target with the vibration or the sound of propellers
One of the worst nightmares of any angler is losing their costly aerial device to fishing in the middle of the ocean. To avoid such mishaps, one must never fly their drone beyond its range because you will lose connection to the controller. Keep your drone close and within your line of sight at all times.
The majority of fishing tactics are made difficult due to the long hours of scouting for a potential spot, most fisherman will keep their fishing spots a secret from another fisherman so that their target fish are not scared off or worse, run out. You can forget about sitting around waiting for something to catch on to your bait. These impediments are what makes fishing such a drag. In today's day and age, there is no room for manual labor and unpleasant ordeals.
Even if you decide to fish far off, your advanced drone technology will take but a few minutes to cover the relative area. You should be able to notice baitfish along weed lines, rocks, and shoals. The high-quality camera vision that your drone employs will help you to avoid feeding grounds of larger fish and other disturbances like currents or storms.
Since your drone is a fairly small device, the weight it can carry is also limited, you would not want to get caught up with heavier aquatic predators.
Drop the bait
Once you spot a good location to bait your fish, you can drop your bait right before the fish immediately grab its attention. There are particular bait-release systems that you can mount to drones and then release the bait with a controlled operator. To do this you need to have a basic idea about the tension caused by the fish bite, so that you may release the bait on time.
The more favorable method is to use a mechanical downrigger clip. It is used to secure the line with the drone and once your bait catches a fish, its weight causes the clip to release the line.
This way you can be sure that your drone isn't going to be dragged down with it. You can afford to lose the catch, not the drone!
Drones are of all shapes and sizes so you may even lookup for customizable bait release rigs for specific drones. It is important to note that if your bait isn't releasing, you must direct the drone back to yourself instead of staggering on spot hoping for a release.
Once your drone is safely back you can then check it for technical issues.
Dropping the bait ultimately leads to the exciting lure, this is the real thrill scored off of fishing. Different fish hunt their food with peculiar motion and tactic.
The bait we use is designed to mirror the actual behavior of familiar prey. It employs movement, flash, vibration, and color to baitfish. The majority of them have equipped with hooks just in case the fish strikes.
Landing
Once you have dropped the bait the initial target is achieved, you can now navigate the drone back or let it hover overhead to record the details of the catch. You can replay and marvel over your hunt or share it with friends. If you lose the catch this footage can still be used to help you rule out potential errors and improve your technique.
Once Your drone is done landing the cast, its primal function has been accomplished, you can navigate it back to the controller.
If your drone has an auto-return function then it is important to set the function such that it returns to the controller and not the take-off point, in case you are boating.
Boats don't tend to stay put.
With the constant upgrade of drone technologies, there are several auto-landing and take-off features that will save you the trouble of landing the drone yourself. With that said, while the majority of the drones can relocate their take-off position, landing on their own success is still a far cry.
The best landing strategy that has been observed is to hover the drone over your hand for a few seconds before simply grabbing the landing legs. You can certainly expect the avoidance sensors on drones to react to hand grabbing, even so, it is a safer option.
The self-leveling feature in drones will allow controlled hovering before you kill the propellers. After you learn the different orientations to controlled hovering you will be a much better pilot.
How is drone fishing better?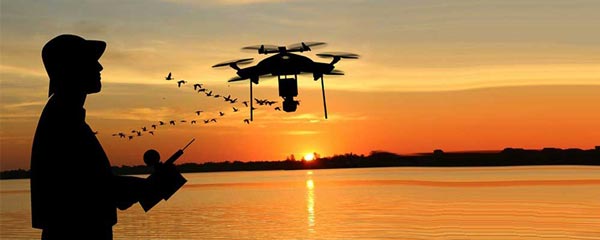 Did you know that every year as many as 24,000 commercial or recreational fishermen get killed during fishing and related activities? This brings the fatality rate in the USA alone to 16 times higher than for professions like fire-fighting and police work.
Since ancient times fishermen have used artisanal techniques like Hand gathering and spearfishing. However, increased consumption of fish especially in developed countries, high demands for quality products, coupled with declining fish stocks has caused fishermen to adapt high-risk methods.
For recreational fishing, the dissipating fish resources mean that your chances of landing a catch at all, let alone a large one like Tuna fish is near impossible. Drones have seen prosperous results in many other fields before they were introduced to improve fishing methods.
Although, they don't completely eradicate the risk involved in fishing and related activities at least now you can rely on the possibility of greater returns. Locating fish reserves is not the only advantage connected to drone fishing. Here are a few other benefits to Drone fishing techniques:
Benefits of drone fishing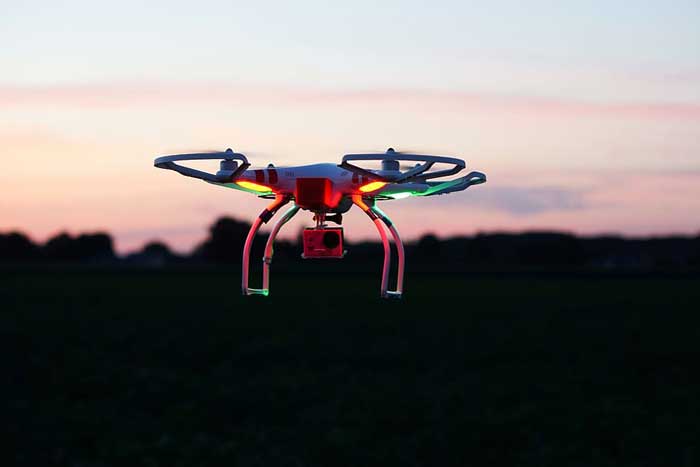 Anglers can locate schools of fish in surrounding areas
With the GPS technology, you can easily come back to fish in your favorite spots
You can witness and learn about your techniques with the high definition camera, this will also give you a chance to note how certain fish react to bait and improve your angling based on that.
You can scout and explore a whole new area within minutes
The done can drop your bait in freshwater, seawater and frozen lakes. The conditions will no longer matter.
The drones will not scare away the target fish.
The drone will probably cost you less than a boat or a kayak
You can send your bait out to a longer distance without a problem.
A drone is a portable tool that you can bring along anywhere you go
With Drones, you will not need to subject yourself to the dangers of the water and climatic conditions. Why would you go on the boat when you can easily reach far enough onshore?
You can use drones to feed the area so the fish are preoccupied and make your angling easier.
With a drone you can note and avoid climatic and aquatic threats, including larger fish that are likely to make your catch difficult for you
Fishermen and anglers can monitor the area to avoid young fish. This helps recreational fishing be sustainable at the same time.
What to look for in fishing drones?
If like me, you too are new to the concept of drone fishing, then there are a few things you will need to keep in mind before you go on the hunt for the best drones. Evolutions in drone technology have made choosing the right one for yourself a rather challenging task. Here are the four main things you should consider before you buy your drone.
Done's Battery Life
Battery life is the first and foremost concern of many anglers with picking the right drone.
An average drone battery life can be up to 30 minutes max. If you don't trust your fishing quest to be a short one then consider buying a drone with lasting battery life. Ideal picks include:
Phantom-4 pro with a battery life of 30 minutes
Yuneec Typhoon H with a battery lasting 30 minutes
3DR solo quadcopter with a good 25 minutes battery time
Batteries can cost you anywhere between $60 to $140 depending on your type of drone. So, keeping spare ones might be a good idea for the long run. This way you can place multiple baits far from the boat. Video streaming and harsh windy weather conditions may contribute to draining your battery life faster. So if your setting out on a boat make sure you have your batteries and a charger onboard, it takes at least 2 hours for a recharge.
Their In-built Camera Quality
Demonstrated in the previously mentioned Australian YouTube video are a number of things you can note about drone fishing. The famous YouTuber connects the drone camera to his iPhone and as the drone whirred off to sea, he can easily find fish with his camera.
Do you wonder why all these streamers have such a good view of their fish even at such lengths?
What they all have in common is a high-quality camera for their drones. A high-end 4K camera will provide you a transparent, underwater view of the area, provided the water is clean enough. You can scout the entire area easily using a good quality camera that connects to your device.
Installing a high-quality camera to your drone is definitely more an investment than an expense.
Some fishing drones with good camera qualities are:
Vooc X-star premium Drone with a 4K camera quality
Eachine E520 Drone with 4K camera quality
DJI Phantom 4 Pro that offers a 4K camera quality
Their Stability
When out in the waters you might experience different weather conditions, it might get windy even on a moderate day. You want your drone to be able to whirl through the wind to deliver your bait. This puts stability at one of the top picks for drone features that you should watch out for.
What we are looking for in a stable flying drone is an integrated Flight controller with a reliable GPS system, a powerful propulsion system, and good sensors to quickly react to commands.
Suitable options include:
Swell pro splash drone 3
DJI Phantom 4 Pro fishing drone
DJI Mavic 2 Fishing Drone
Drones Sufficient Payload limit
The payload limit is directly proportional to the quality of your catch. Drones are relatively small devices. This limits the amount of load that they carry. High-quality cameras can oftentimes be heavier than your drone's set payload limit. The added load can destabilize your drone, especially in harsh weather.
Well, Thanks to evolving drone technology you no longer need to set aside expensive photo and recording hardware. There are cameras now suitable for maintaining their balance despite carrying heavy objects.
A few such examples are:
DJI Mavic pro with quadcopter
DJI inspire 2 Bundle
DJI Matrice 600 pro Hexacopter
Good Distance Range
Drones are designed for the primary purpose of gaining aerial access in areas that are unreachable by conventional methods. Some drones, however, are capable of covering a greater distance than others. The furthest distance you can cover with your average drone is up to a mile. Here are some drones that will suffice to long-ranges:
DJI Mavic Pro
DJI phantom 4 Pro
DJI Matrice mini
Best fishing drones to Buy (Our Research)
To shortlist some of the best of our products, based on user-review and personal experiences we have come up with this list. The following products are tried and tested.
VOOCO X-STAR PREMIUM DRONE
The Autel-X-Star premium is a drone that is easy to operate and great for beginners. It offers pilots flight simplicity in addition to great resolution and camera quality and high durability. This medium-sized aerial machine comes in two color choices which are white and orange. Considering the fact that the drone is mainly made of plastic, its durability is commendable.
If you have purchased this drone for exquisite photo and videography then I've got both good and bad news for you. Firstly the drone comes with its own camera and is not compatible with any other camera for photography, however, on the flip side you will probably not need an external camera anyways because the 4K, ultra HD camera resolution, and the 3-axis gimbals stabilization system allow you to take crystal clear photos and videos.
You can even take 12mp still shots and can cover 108-degree FOV.
Features:
Flight time is 25 minutes
Easy to fly and beginner-freindly
Shoot high quality videos of 720p 240fps, 1080p 120fps
Micro SD card included that can store up to 64 GB of data
Hour-long battery recharge (at any percentage)
Decent size with wingspan of 352 mm
Crystal clear camera resolution
In-built, high-quality camera
The controller has a 2,000 meters operating range
Frequency of 2.4 GHz
The controller can be connected to a monitoring device
Maximum compatibility with Android version 4.2 or iOS 8.0
Easily handled joysticks which mean, It supports quick motions
Easy to operate function keys
LCD display which comes with all the relevant instructions and information
Flies at a speed of 36 miles per hour ( ca. 58km/h)
Starpoint positioning system
Disadvantages:
Camera specs will become blurry in harsh, windy weather conditions
Undetermined altitude reach so you cannot fly to high in fear of losing connectivity
Challenged flight stability, between 20 to as low as 5 feet (1.52m) the quadcopter loses its stability and is prone to mishaps, so be careful
Greater sensitivity so practiced maneuvers are recommended
Who is it for:
With experience and analyzing the pros and cons, we can definitely agree that this quadcopter is a decent if not a good quality drone. Its simplistic features make it ideal for beginner level pilots. The instability while flying on a lower altitude might give our beginner pilots a chance to practice their most effective orientations and controlled flying.
3DR SOLO QUADCOPTER
The world's first smart drone wouldn't be smart if it weren't for some added features. These features deliver this drone its somewhat autonomous flight options.  Its modern drone technology integrates with two 1GHz computers and activates autonomous flight modes.
It is a high-quality drone that requires low maintenance and offers both stable flying and high-end photo and videography options.
A significant advantage that comes with this quadcopter series is that It allows you to easily control its flight in air. The controller resembles that of a video game controller with increased stability. Here are some other amazing features:
Features:
Simple and easy to use
Control flight and camera simultaneously
Increased stability with self-tightening nylon propellers
Weighs about 11.7 pounds ( 5.31 Kg) so its is lighter than most drones
Strong and rigid arms to handle harsh landings
Sturdy and strong enough to handle crashes, pretty durable
HDMI port that allows connecting to any screen
Adjust camera angles or pause your flight midair
4K camera quality to capture breath-taking photos and videos
Full-featured application, compatible with Android and iOS devices
Upgradable software
Medium-sized body
Offers a GoPro frame
Lithium-ion battery of 5200 mAH
Can fly up to 20 to 25 minutes
1hour and 35 minutes recharge
Can reach up to 600 feet ( 0.18 km) without losing connection
Speed of 55 mph ( ca. 89km/h) in an uninterrupted flight
Disadvantages:
Possible disadvantages associated with this drone are that its GPS system has sometimes been reported to be faulty. When you are landing, you may even experience drifts instead of controlled hovering. Its battery life as compared to the charging time is too long.
Who is it for:
With the features it offers this drone is considered to be pretty reasonable. People who have had experience with more stable drones and are not looking for something too costly should go for this 3DR Solo quadcopter
SWELL PRO WATERPROOF SPLASH
This is a Hybrid drone technology. It is manufactured as a full-fledged waterproof drone that is capable of gliding both in air and on the surface of the water. It is still not a completely immersible underwater drone and underwater ventures should not be attempted.
The Swell pro is designed to fly in humid weather conditions it can take off or even land on the surface of the water. The drone has been engineered by the only manufacturers of waterproof drones so you can expect authenticity. Some other convincing features include:
Underwater imagery and photography in 4k quality
Covers a range of 1Km
The drone weighs about 1KG
Full range of bait options in view of its heavyweight
Dual-range GPS system which ensures improved stability
Floats on water
Easy payload release mechanism with a down-rigger clip
Allows filming at 720p HD
The controller is equipped with sensors to ensure flight stability
Additional "follow me" feature enabled
A payload limit of 1Kg
Return to start-point if a connection is lost or any other faults detected
Auto-landing when the drone is out of battery
20-minute flight option
Disadvantages:
the major observed disadvantage of this drone is that there is no gimble for camera attachment so this is why the footage may be shaky. Another possible hurdle is that the battery life is cut down to as much as 5 minutes short with a payload onboard.
Who is it for:
The biggest threat to your drone while drone fishing is the water itself, if your drone is to fall, it is practically non-recoverable.
With Swell pro splash, you can rest assured.
This drone is for the clumsier first-timers who are prone to make some major mistakes.
YUNEEC TYPHOON H PLUS
This one is yet another unique drone technology, it is unique and sophisticated in that it has advanced sensor capabilities. Its increased sensitivity is what makes this drone appear different from the others. Yuneec Typhoon is a drone that comes with a unique collision avoidance system so it is capable of detecting obstacles and intelligently avoiding them.
This significantly reduces the chances of a crash. Its improved sensors provide exceptional dynamic range and improved signal to noise ratio.
This unique drone gives both flight stability and high image quality at the same time.
Features:
One-inch sensor
Camera capture capable of 4K video and photos
20-megapixel stills
Six rotor airframes
40 percent reduction in rotor noise
3-axis gimble that enables 360 degrees rotation
Improved dim light performance
Upgraded camera feature allows for larger capture optics
C23 one-inch sensor camera enables users to capture detailed pictures
Stable footage even in winds exceeding 30mph (ca. 48 km/h)
Remains in flight even if the motor failure occurs
Increased safety and stability
Up to 1-mile Wi-Fi range
25-30-minute flight time
Intelligent enabling of autonomous flight modes
Disadvantage:
With all its enhanced sensors are seemingly designed to make up for its lack of durability, unlike the other drones, this drone is not as sturdy. Its layout size is not very user-friendly and the drone takes up a lot of time to recharge.
Who is it for?
This drone is probably the most flexible in operation, its highly active sensors and easy to fly option allows anyone to enjoy a risk-free flight.
And of course, the famous, DJI PHATOM 4 PRO
The Phantom series is one that has made a name for itself. It is one of the most popular drones out there. This efficient drone has taken to be the industry standard of drone quality. Its best feature is probably its high-end camera quality.
It is the fourth-generation product line of phantom series. It has significant improvements in operation and sensibility.
The visual obstacle avoider which isn't as impressive in the previous versions has now come back to be an improvement.
It avoids any objects, not just forward but backward and downward as well.
Features:
DJI remote controller with an in-built 5.5 incher screen
Offers a 1080p resolution
Bright visual effects allow it to be used on a sunny day as well
Responsive touchscreen technology
Automated smart modes are introduced
Wi-Fi streaming available for online streaming
16 GB of built-in storage capacity
Full-sized HDMI port is available
1-inch image sensor and shoot to megapixel stills
Micro SD card slot available
84-degree field of view
Visual obstacle avoidance feature
Orbit mode allows the drone to circle around an object with optimized speed and altitude
Active track mode allows drones to follow an object specified on the screen
Profile follow mode available
30-minutes flight time
3-mile signal range
Indoor flight sensors
Disadvantages:
The drone is known to have trouble with Wi-Fi connectivity and online streaming.
On track mode, the drone will not change its altitude so you might lose connection if you are going downhill or moving too fast. In addition, the lack of gimble protection is an added con to the drone.
Gimble protection systems are expensive to purchase separately.
Who is it for?
This drone is characterized by its high camera resolution and astounding visuals. For those looking to view their catch and stream this is the right drone for you. With its amazing captures, you can make an elaborate and breath-taking video for your channel.
What are some rules for flying a drone?
Now that we have covered the best drones that you can choose from, let us have a look at the dos and don'ts of flying one of these or any drone at all. Drones are a significant leap in fishing technology. It brings a level of certainty with your catch. Every time you go out to fish with your drone onboard you are bound to come back with a catch. This puts the available fishing reserves at great risk. To contain the capabilities of drone technology authorities have put certain limitations and rules that must be adhered to when flying your drone.
Flying above 400 feet ( 0.12 km) and beyond the line of sight of the operator is prohibited by FAA. Some drones might even stop flying beyond 400 feet ( 0.12 km)
The drone you operate must be registered with the FAA and the registration number must be displayed on the exterior of the drone
Pilots are not permitted to fly within 5 miles (ca. 8km) radius of an airport. The modern geofencing feature automatically disables the drone once you enter a restricted zone.
You must check with local and state laws regarding drone scouting to find fish, some states might prohibit the act.
Drones should not be flown in windy weather or harsh climates, the lightweight exterior makes it easy to get swept away. Apart from that, your drone will use up most of its battery trying to position itself amidst the whiffs.
Do not use your drone to scout young fish.
Do not attempt to catch a huge fish with your drone, it might drag your drone down into the water.
If the drone you operate weighs above 55 pounds (ca. 25kgyou must acquire a pilot's license
What about Underwater Drones?
As mentioned above, underwater fishing drones are starting to come to par with aerial drone technology. These submersible devices are contrived to survive the expected underwater conditions including saltwater, freshwater, frozen lakes, seas, etc.
They use innovative sonar technology to detect fish up to 130 feet (ca. 40m) deep underwater is an interesting phenomenon.
Better underwater visuals are what they have that makes them a tad bit better than aerial drones. With your underwater fishing drone, you can fish in waters that might not be as clear as the Bahamas beach crystal clear waters.
This is because you will be able to access better visibility as you go further beneath the surface.
You can see exactly where your fish are and hook right up in that spot!
Many marine biologists and professional researchers have taken on to underwater fishing drones to study the dynamics of marine life. These drones are also used to detect any faults in boats. In addition, they are used for underwater exploration.
When it comes to underwater drones' the power ray series has made a name for itself with 4K resolution camera, built-in GPS system, and many other features that make it compatible with fishing ventures as aerial drone technology.
Conclusion:
By taking two completely new and unique fields we have created something of a revolution. More and more fishermen are opting for drone technology to land a satisfying catch. Technology has always functioned to make life easier for us. Drones serve that exact purpose.
With even better implementations in the fishing field, drones can significantly reduce the risk that comes with fishing.
Fishing can not just be a recreational but also a commercial tool to scout fish. If fishermen stay within the diameters of substantial fishing these drones can do more good than harm.
There is a wide range of drones that you can use which might even be suited to your budget, however, an average drone costs between $500 to $1500, and this range of price is the ideal for the most optimal operating drones.