Air quality has become an important consideration in today's world, so why not look into some home air monitors? We should be aware that there are certain dangers and risks that we are facing even while sitting in the parameters of our own homes. It would not be wrong to say that even now, as we breathe, we can be inhaling large amounts of harmful toxins, dust particles, and chemical fumes into our bodies.
These can end up hurting our overall health in the long run.
So, to fix this problem we must find out its intensity.
That is why you need a device that can measure air quality at your home.
For this purpose, top air quality monitors are used worldwide.
In this post, we have highlighted some of the best air quality monitors for home use.
You have the option of choosing between the Awair 2nd Edition Air Quality Monitor or the Air Visual Pro Smart monitor for indoor and outdoor use.
Other notable models include the Air Mentor 2, Temtop 2000C Handheld Air quality monitor, Huma-i Advanced Portable Air Quality Monitor and last but not the least the ECOWITT Air quality monitor for homes.
To reduce the harmful implications of the air pollutants around us we need to have a constant monitoring process.
This can be possible with the use of a device that can accurately detect and record the presence and amount of air pollutants in the atmosphere. An air quality monitor can be used inside and outside both.
There is a large variety of these devices present in the market. Investing in the best one can be a bit confusing.
For this purpose, we have shortlisted and described the 6 best air quality monitors for home available to the consumers worldwide.
Awair 2nd Edition Air Quality Monitor
Outlook and Design
This is one of the most popular air quality monitors when it comes to stylish looks and design.
The outlook has a wood grain finishing and the size of the device is that of a standard alarm clock. Made from North American Walnut wood it has a size of 6.3 x 2 x 3.5 inches.
Placed on the side tables of your bed or the centerpiece of your living room, it looks good everywhere. The display of the product is quite simple yet elegant looking.
Features and Functions
Air quality measurement parameters that this device covers include a wide range like TVOCs, CO2, PM 2.5, and much more.
It also measures the humidity and temperature readings of its surroundings.
The device displays these readings in a very comprehensive and clear manner. You can see them graphically represented on the screen. The size of the graph is sufficient for visual clarity even if you are sitting across the room.
One of the unique features of this product is its ability to measure the Awair Score. This is the overall air quality score of the room. This score is also displayed clearly on the screen.
Sometimes you do not want your visitors to see the air quality readings of your home. In such a situation this device can be tapped to look like a simple digital alarm clock.
Awair Plus Technology
Another highlight of this product is an amazing Awair plus technology. The device is equipped with WIFI connectivity. You can use the internet and make a connection with your cell phone or smart device. It is compatible with Amazon Echo, Nest, Google Home, and many other similar gadgets.
Based on your air quality readings you can control and maneuver the other gadgets and devices as per your requirements. For example, if there are high levels of humidity is detected, you can switch on the dehumidifier using your smartphone. You can also use the air purifier in a similar way.
This feature enhances the functioning and effectiveness of the product when it works in combination with other similar smart devices and makes your home more livable and healthy.
Awair App
Using the connectivity function, you also have the ability to integrate the device with your cell phone. The Awair app available on the app store is easy to use and helps you enhance the reach of your device. You can access various air quality readings on your phone from anywhere and at any time.
It provides an on the go monitoring capability to the users. This app also features air quality parameter tracking over a given time period. This allows you to assess the progress of your air quality over time. You can check for improvements and downfalls.
Another useful advantage of this feature is that you are able to track whether certain readings are more or less at a given time of the day or year.
The app also provides suggestions and recommendations on bringing improvements in your air quality measures.
Why is it on Our List?
It is stylish and elegantly designed
Displays 5 Metrics with LED lights
It comes with Smart device integration capability
Smart App is easy to use and enhances features and mobility
The Downside
The device works with a fan that sucks the air in to gauge the various air parameters. This fan can be a little disturbing for people who are light sleepers.
AirVisual Pro Smart Home Air Quality Monitor by IQAir
This product is considered to be the best consumer air quality monitor in the world right now. It is a smart gadget that offers a variety of features and functions. It is one of the best indoor air quality monitors right now.
Outlook and Design
The Air Visual Pro is quite a good looking device. It has an attractive LED display screen of 5 inches in size. The screen is sufficiently sized and visually bright to comprehend easily even from across the room.
Various parameters are displayed on this screen, including WIFI connection, battery life indicator, time, humidity levels, temperature of the room and outside the room, air quality of inside and outside both, and even air quality forecast. It also displays the upcoming weather forecast for the user.
Features and Functions
The product comes with a simple and user-friendly interface. It has high-quality sensory tools that sensitive to minutest differences in the environment.
The PM 2.5 sensor has the capability of measuring very minute readings, even up to 0.3 microns of a particle.
The product is equipped with wireless connectivity for enhanced functionality.
The professional quality sensors used in the device can measure various air quality parameters including CO2, Temperature, PM 2.5, and Humidity. However, it excludes measuring the VOCs.
Battery and Power Supply
You can use this device at home by a simple plugin or you can carry it around where ever you go. The product works on the power supply as well as batteries. In one full charge, the device can work for 3 and a half hours without external power. This makes it suitable for both indoor and outdoor measurements of air quality.
Outreach
This product is suitable for rooms measuring up to 1076 square feet. For a larger home, you can move it around or you can get separate devices for different areas of the house. As per the manufacturer, you can use one device on one average-sized house floor.
Supporting App
The supporting app for the Air Visual Pro is one of the best in its category. It provides all the basic information about the gadget on the mobile phone.
Additional features of this application include tracking air pollutants for live monitoring, ability to view past air pollution information and data, air pollution, and weather forecasts for a whole week and linking of air monitoring systems.
It can also help in creating a group that is used for tracking specific information and data required in relevance to a given disease like asthma.
Integration of Smart Devices
The device is capable of connecting with various other smart devices of the house.
This integration can be very useful for obtaining synergized results. It utilizes an IFTTT (if this then this) applet for this purpose of integration.
Why is it on Our List?
It is easy to use
It has an attractive design
Provides forecasting features
Best supporting App
Can be used with or without
The Downside
This device does not provide measurements and readings on the VOCs metrics.
AirMentor 2 – 6 in 1 Air Quality Monitor
Outlook and Design
This is a very small-sized monitor and has the option of being hung on a wall. It is a quiet device that does not function with a fan for monitoring air quality. Hence you do not have to worry about any extra noise in the room.
Features and Functions
This is a very sensitive and accurate air quality measuring device. It is equipped with four industrial-grade sensory tools. The output and working of this device are no less than professional laboratory gadgets.
It has the capability of detecting pollutants of four different kinds along with the humidity and temperature parameters as well. It can provide CO2, VOCs, PM 10, and 2.5 readings. It can measure PM 2.5 readings up to 0 levels. This is a high level of accuracy that may not be very common in other products.
Additionally it can also detect CO levels in the atmosphere around it. This is an added feature of air quality monitors. It enhances the safety and security measures of the house.
Connectivity
The device has WIFI connectivity which is needed in almost every device these days.
You can link it up with your smartphone and monitor all the readings and information on it through remote accessibility.
Smart App
To function effectively on your smart device, the product is support by its own smart app as well. This is a very useful application as it enables tracking of air quality information and data, help in analyzing this data, and even provides recommendations to improve the air quality around you.
Enhanced Data Monitoring and Tracking
One of the unique features of this product is its ability to recording data constantly. It repeats data recording every one minute. For user convenience and understanding, this data is presented in the form of an excel sheet.
This feature is not common in other devices which mostly refresh their readings every 5 minutes.
Power Source
The device does not work on batteries and hence requires a constant power source to operate efficiently.
Integration with HVAC
The device can be integrated with your house's HVAC system both wirelessly and with a wire.
Why is it on Our List?
It is professional-grade equipment with high accuracy levels
It can measure all basic air quality parameters including CO levels
It is noiseless and does not work with a fan
The product refreshes data recording every one minute
The Downside
Because of its European manufacturer and origin, it may become difficult to get after-sales service and technical support in other parts of the world. The company does not have an online presence as well.
Although the product comes with a one year warranty, it can be hard to claim if you are outside the European region.
Temtop M2000C Air Quality Monitor
The Temtop 2000C is another professional quality and industrial-grade product available to consumers in the market. Although it is accurate, it is simple to operate and understand.
Outlook and Design
This product is a handheld air quality monitoring gadget. It is portable and can be used both inside and outside.
It is quite lightweight and easy to handle. You can use it as per your convenience in offices, homes, schools, and even in automobiles.
The device has a colored TFT LCD screen where all the readings are displayed with visual clarity.
It allows you to take fast and accurate readings without any hassle.
Features and Functions
The air quality parameters covered by this device are CO2, PM 10 and 2.5, temperature, and humidity. It can show graphical readings recorded in real-time.
It is a highly accurate device that can measure readings of PM 10 and 2.5 and CO2 up to the 0 points. Hence it can detect the minutest of the particles in the environment.
Portable
Ergonomically designed and lightweight body, the device wins in the portable feature. You can conveniently move it around the house or outside depending upon your requirement and needs.
Friendly User Interface
The interface of the device is easy to use and simple to understand. It has a fast loading program that does not require you to stand around waiting for it to start.
The measurement readings of each category are displayed very clearly. The alert bar of the overall air quality status is color-coded for extra visibility. Any type of disturbances and unusual readings will be notified through various forms of alerts and signals.
Anyone with even the slightest of gadget understanding can navigate through this device and its functions with ease.
Battery Operated
This device, unlike many other products in the market, is operated through battery power. These are rechargeable batteries so changing them, again and again, is not an option. In one full charge, these batteries can keep the device functional for almost 6 hours.
Why is it on Our List?
Portable and lightweight
Can be used inside and outside
Very good quality of audio and video
Ability to activate and monitor remotely
The Downside
It has data recording capability for only 24 hours. Hence, long term record maintenance is not possible. It may also require re-calibration for accuracy from time to time.
Huma-i Advanced Portable Air Quality Monitor (HI-150)
Outlook and Design
It is a pretty small-sized and elegantly designed air quality monitor. Although handy to use, the product offers a number of features and functions. Because of its sleek and compact design, you can easily carry it anywhere you want. Hence, it is best suited for travelers.
The product has an OLED display screen of very high quality. The readings and results are displayed with visual clarity and brightness.
Portable
The compact size of the device allows you to keep it in your purse, bag, and even your pockets. You can carry it anywhere and everywhere all the time. It is suitable for using inside as well as outside.
Features and Functions
The product is equipped with professional quality sensors that help to measure readings accurately.
The product functions with the help of a fan that effectively takes in air to check its various parameters.
You can record the readings by simply pushing a button and get the readings of a particular point in time.
The Huma-I has the option of measuring CO2, TVOCs, PM 10, and 2.5 along with humidity and temperature levels.
WHO Mode
Another unique feature of this product is the WHO World Health Organization Mode. This provides the users with the latest guidelines by WHO about the various types of dust particle readings. Your current status is represented by a simple emoji for easy understanding. This is a unique feature that is only available in this particular product in the market.
Why is it on Our List?
It has a compact and sleek outlook
Easy to carry anywhere
Suitable for all locations
WHO mode
Emoji Displays
Battery operated
The Downside
It is not supported by any app and has no WIFI connectivity. It cannot integrate with other devices in the house.
ECOWITT Air Quality Monitor
Outlook and Design
The device looks like a simple alarm clock. But the display screen is quite big and conspicuous. The color-coded readings help understand the air quality index better. Green color readings show clear air, yellow represents risky areas and red color is for the dangerous level.
The display and sensory components are distinctly separate from each other.
Both components can be moved around separately and connect for displaying the readings through the wireless mode. The connecting parameter should not be more than 300 feet.
Features and Functions
The features and functions of this device remain pretty basic. It helps in measuring air quality and provides alerts if there is any point of concern.
It measures only PM 2.5, humidity, and temperature. These are the basic air quality parameters and PM 2.5 is definitely the most important.
The device is equipped with Honeywell Detection Sensors which are known for their quality and precision worldwide.
Simple to use and Affordable
This is a very simple device that can be operated by anyone with even the slightest of tech knowledge. It measures air quality parameters without any complication or extra efforts. It is affordable and a great value for your money.
Battery Operated
The device is operated through rechargeable batteries. It also provides additional power support through a solar-powered backup mechanism.
Why is it on Our List?
Affordable and very simple to use
Provides basic functions
Monitor and sensor components can be separated
Compact and lightweight
Battery-powered
Can be used inside as well as outside
The Downside
The product does not have internet connectivity or app support. It does not integrate with your other devices in the house. It is only suitable for users looking to measure only the basic parameters of air quality.
Wynd Wearable Air Quality Tracker
Wynd is one of the most accurate and smallest air quality detectors, that has a continuous air quality monitoring system as it constantly samples the air around it and detects elements present in the air like germs, pollens, allergens, residue gases of burning fuel and industrial harmful gases.
It is user-friendly and can also be connected to the Wynd mobile app via Bluetooth. Above all, it is very accurate. As it correlates above 99.5% with the laboratory tests.
Why is Wynd is in our list?
Wynd, for a lot of reasons, holds the 1st place on our list. It costs low and is easier to take along.
One just needs to put it on clothes, backpack or other gear and walk free of stress.
It works according to the user's wish i.e. checks monitoring composition of air without any pause and shows instant changes in quality of air. It is only 2 inches as well as weighs light.
Moreover, it easily connects to a mobile phone or any other iOS and Android system.
Not only us but anyone would end up liking it for its continuous ambient air quality monitoring system as well as its amazing other features.
It is available in two colors; White and Black. It is small and smart, simple to use, customer-friendly, low in price and weight but high in accuracy and detection.
In short, Wynd is the best choice.
We recommend this air quality monitoring equipment to travelers, people with a sensitive immune system, and most people with kids.
If you are a parent, you can understand the concern of parents towards their child's health. Being aware of what kind of air your baby is inhaling is great satisfaction in itself.
Foobot Indoor Air Quality Monitor
It has an extremely sensitive behavior towards Air quality. It is specially designed to detect PM(Particulate Matter) 2. 5 and humidity levels immediately.
Foobot is a perfect device for a home to detect PM(Particulate Matter)2.5, VOC (Volatile organic compound), temperature, and humidity in the air.
It also tells you reasonable tolerance of these particulates. The device was redesigned in 2017 and a new version of Android and an iOS app is very smooth to use.
It also tells that which product or gadget at home is causing better air or worse thus helping one to maintain a healthy environment at home.
Foobot is a home-based device with a continuous ambient air quality monitoring system and it is a little bigger and costlier than Wynd.
It also can't be attached to clothes and backpacks.
It gives a report on the composition of air after every five minutes, unlike Wynd which continuously does so.
Moreover, it takes time to start up properly which is why it is number 2nd on our list.
We recommend Foobot to people living near lakes And industries.
Foobot is basically designed to check humidity, PM(Particulate Matter) 2.5, and VOC.
These were the top air quality monitors available in the market these days. In the next section, we will highlight other important aspects of the air quality measurement and its related products.
Why is Air Quality Monitoring Important?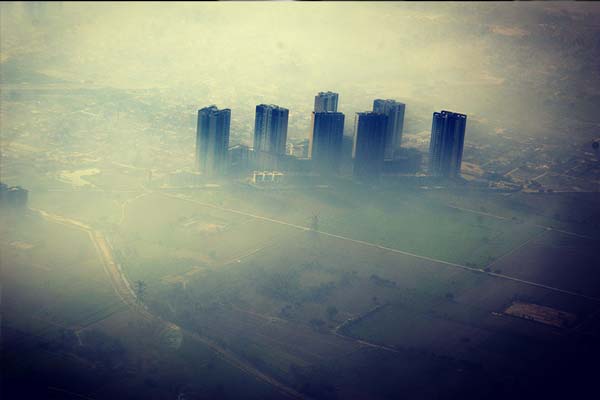 Air quality monitoring is very important not just for the environment at large but also for people living in homes and buildings.
The environmental characteristics around us tremendously affect our health parameters, comfort levels, and performance and productivity.
As living beings, we are constantly breathing and inhaling the air around us.
The indoor air is equally important to us as compared with the outdoor atmosphere.
If it is containing pollutants, chemicals, and dust particles, these alien bodies are surely going to create a negative impact in our bodies as soon as we breathe them in.
In fact, indoor air quality is more important because we spent 90% of our time in buildings, homes, and offices. Because of their confined nature, these buildings are more prone to contain larger amounts of pollutants as air traps in and various particles accumulate over time.
It is also important that we keep track of the temperature and humidity levels of these confined spaces to keep ourselves healthy and active.
Factors Impacting the Indoor Air Quality
There are various factors that impact the air quality in our homes and buildings. These factors include
Inadequate ventilation
HVAC systems with poor maintenance
Stoves using coal or wood
Gas heating systems without vents
Passive smoking
Emissions from Automobiles
Dust and fumes from building and construction material
Carpeting
Cleaning and maintenance products used at home
All these and many more factors contribute to air pollutants in our atmosphere, especially at our homes.
Factors used to Determine Air Quality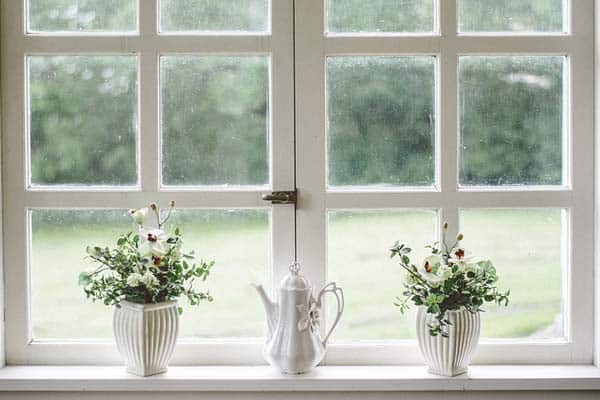 Although there can be a variety of pollutants that can enter our air and respiratory systems to adversely affect us, the main factors that are used to determine the air quality of a place are described below
Particulate Matter or PM 2.5
Very fine particles of smoke, ashes, and dust are suspended in the air and are called particulate matter or PM. These particles are categorized into different classes based on their size. The classes include PM 2.5, 10, and so on.
A PM of 2.5 would mean a particle of 2.5-micron size or even less. As a comparison, it will be useful to know that a human hair is sized at 50-70 microns in diameter.
Measured in µg/m3, the PM 2.5 is the most important parameter to be measured when considering air quality of a place.
On average 24 hours, a reading of 55 – 150 µg/m3 is regarded as unhealthy while a good to moderate level will range between 0-35 µg/m3.
The second very important parameter of air quality is the level of CO2. High levels of this gas can hamper normal breathing and cause respiratory problems.
Measured in ppm, below 1000 reading is considered a safe level for human health.
This is a color and odorless gas produced mostly from the burning of materials or smoke. If inhaled in excessive amounts, this can be lethal for human life.
Measured in ppm, 9pmm is considered as a safe reading for indoor spaces.
VOCs Volatile Organic Compounds
These are the emissive particles and fumes that are released for chemical products like cleaning agents, sprays, adhesives, and paints of various types.
The temperature of the spaces around you influences your comfort and performance levels. It also has some impact on your overall health.
Humidity is another very important parameter of air quality around you. Too much humidity can lead to dampness and growth of unhealthy pollutants like molds and mildew.
It can also lead to an infestation of dust mites in your rooms. Keeping humidity levels between 50 to 70% is important for a healthy living environment.
These were some of the important parameters that make up or determine the quality of air in your surroundings.
It is important to understand that monitoring air quality is essential to improve air quality. Investing in an air quality monitoring device can help you assess your environment and the extent to which an improvement is required.
Buyer Guide – Things to consider when buying an Air Quality Monitor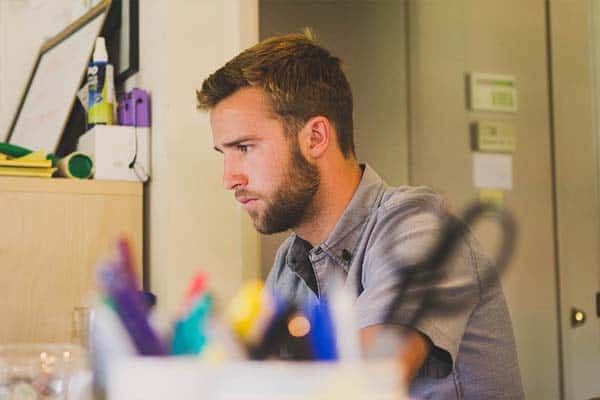 With so many options and varieties available in the market you must understand the features and characteristics you must look for in a good air quality monitor.
The important factors to look out for and consider are described below.
It is important that the monitor that you buy should have precision and accuracy in its readings.
You need to have specific readings and measurements for good quality results. Some devices require recalibration from time to time to keep them accurate.
This can be a little complicated and difficult.
Therefore you should devices that require less frequent calibrations.
Being a little technical device, it should not be very difficult to ease. The user should be able to access and navigate through various functions without complications.
A device which is compact in size and does not look bad to the eye is more popular as a good air quality monitor. The compact size enhances the portability of the product making it easy for the user to carry it around.
Keeping it in the room of your house should also be pleasing to the eye.
You need to select a device that does not take too long to give out readings. Real-time readings are important for gaining an actual insight into your room's or home's air quality.
Why Should You Buy An Air Quality Monitoring Device?
Air Quality Monitors are available in the market in a variety of shapes, sizes, and features.
The main purposes of air quality monitoring are the same.
They help you in finding out the extent to which your air is polluted.
By conspicuously displaying the readings and sending you constant alerts and notification through sound and smart apps, these devices persuade you to take steps for improving your air quality. They act as nagging gadgets that force you to take action against any unhealthy environmental factors around you.
Some devices which can be integrated with your overall smart home appliances, you can take automated steps for improving these air quality parameters.
How does Air Quality Monitor Work?
It is a simple device that has built-in sensors to detect various air quality parameters in the atmosphere.
There are three main types of sensors. These include the oxygen detection sensor, CO detection sensor, and CO2 detection sensor.
The first two are electrochemical sensors while the last one is a laser-based sensor.
In some cases, the devices have an inbuilt fan that sucks in air to test it for various impurities. In other devices, the sensors test the air from the surrounding from other stimuli like lasers.
To Sum Up
The importance of air quality monitoring cannot be ruled out in this world of technology and industrialization.
With so many pollutants and impurities all around us, we cannot even think of breathing 100% clean air from our surroundings.
Scientific research has proven that breathing in of these harmful pollutants is the main cause of a large number of different illnesses and diseases in human beings.
So, we should ensure to have good quality air around us, especially in our homes and offices.
For this purpose, air quality monitors are very important. Although they only detect the various parameters of pollution and measure air quality, investing in a good device is essential to initiate improvement. The final improvement will be brought about by other devices but this one product will keep a tap on various readings and help regulate the functioning of other devices.