It really does not matter whether you want a cat house for your furball to rest in during its playtime or just a shelter from the harsh weather for feral cats, an outdoor cat house is always a good option to invest in.
And if you can accommodate multiple cats in it without disrupting their comfort, then that is even better.
Cats have been outdoor animals for centuries but these days they need protection from the elements as well as predators lurking in your neighborhood, so getting an outdoor cat house for them is imperative.
So this is a list of the Best Outdoor Cat Houses for Multiple cats available in the market right now.
Our Picks for The Best Outdoor Cat Houses for Multiple Cats
Cat houses differ in several ways so it is important to know what to look for in one according to your specific requirements.
So be sure to read the compact buyer's guide following our top picks.
So let us get started
Petsfit 2-Story Outdoor Kitty
The first cat house on this list and definitely our top pick is the Petsfit 2-Story Weatherproof cat house. This two-story condo has some unique features to make it practical for both the owner and the cat.
The assembling is made pretty easy with predrilled holes for screwdrivers. Assembling a cat house can be tricky for beginners so even this little detail gives it a distinct edge.
The top can easily be opened so that cleaning becomes swift and there is a hole between the upper and lower levels to put the cat litter pan underneath it. This convenience is not found in its competitors so the remote nooks of those cat houses remain unclean and become a thriving abode for fungal growth.
The vast area has dimensions of  20″ x 20″ x 32″ will fit at least four cats below 15 lbs. This capacity is impressive and specifically what makes it our top pick since the rest of the cat houses on this list can fit 2-3 cats at most.
The roof is made of Asphalt to protect from the elements instead of plastic. The house itself is made of cedar giving it the strength that does amp up its price from others on this list but gives it the durability one requires in the said price range.
The flapping transparent escape door makes sure that your cat can escape when any unwelcome visitors come in. The balcony is sturdy and allows easy access to the upper level for your cats. If cats could talk, the thing they would love about this is how pampered it keeps them!
The only room for improvement is that there is no heating element that one would desire in its price range. The K&H Multi Kitty Cat House trumps it when it comes to buying a cat house for colder climates.
Overall, this cat house combines quality with an attractive design that everyone coming to your garden will love.
Trixie 3-Story Cat Home Playground
Trixie's 3-Story Cat Home is our runner up pick and with good reason. There are two entries for the cats with a side door on the 1st floor that has plastic flaps to keep out rain and wind.
The hinged shutters and peek-a-boo holes make for a cute little detail that the children in your house will especially enjoy while playing with their cute little friends. This little detail is different from the rest of the cat houses that have comparatively simpler designs.
The large hinged door at the back allows you to access every nook of the cat house like for easy maintenance and cleaning. There is also a front door on the 2nd floor making access easy. The floor is slightly raised protecting cats from ground moisture and keeping it warm.
The asphalt roof is durable and keeps water out so that your cats feel safe and can rest with no worries.
The vast dimensions of 22 x 23 x 37 and the three stories mean that each story can fit one cat making it ideal for multiple cats like our top pick.
Despite a stunning list of features, it is not our top pick because of the complex assembling process that can be confusing if you are buying a cat house for the first time.
K&H Pet Products Outdoor Multi-Kitty
This outdoor cat house packs a lot of features at an affordable price. It is available either in a heated or non-heated version. The heated version includes a heating mat that keeps the shelter warm in winters.
The heating pad is 40W and only gets activated when the cats are sitting on it conserving energy. It is certified by MET Labs to exceed USA Electrical safety standards.
We definitely recommend the heated version even if it costs you a few more dollars. Anything to keep cats comfy. However, you could buy the unheated version if you live in warmer regions of the country.
It is made with strong water-resistant 600 denier nylon so that your cats are safe in rainy conditions and secure from predators. The nylon construction also allows it to be light in weight at only 8 lbs making it highly portable and easy to move around your backyard.
While a cedar construction ensures greater durability, nylon is your next best option that can also last you a few moons and offers greater water repellent potential.
There are two exit doors that make it easy for cats to escape when predators come wondering or they themselves get into a disagreement.
The 18″ x 22″ x 17″ external dimensions can fit up to three cats which is great for its reasonable price.
The only complaint by most users has been the durability of the heating map. All in all, the features it offers at the economical price make it an attractive option.
Petmate Kitty Kat Condo
Built like an igloo, this cat house has numerous attractive features to keep your cats relaxed and safe.
The well thought out design allows rain and snow to slide right down while the inside remains insulated and warm. The Condo easily snaps together making it a breeze to assemble without requiring any tools.
The nonporous plastic inner surface reduces mold and flea growth keeping it clean and free of odor as the years pass by. The inner carpeted floor remains well insulated keeping your kitties at ease during the changing temperature allowing them to have their beauty sleep in the afternoon.
The dimensions of 26" x 25.2" x 18" makes it ideal for three average-sized cats. It only weighs 10 pounds which makes it sturdy yet easy to move around like the K&H Multi Kitty.
The dome-shaped design makes it water-resistant and holds its own during the snowy season.
The downside to this product is that it has only one escape door which may entrap cats when the predators come in through that door. This can be a major turn off in areas with high numbers of coyotes or porcupines.
K&H Pet Products Heated Kitty House
This outdoor cat house has many useful features all packed in a compact price. K&H as a company is known for creating quality cat houses and this one is no exception.
There is a 20W heated bed that only covers one portion of the whole area which allows the cat to decide whether it wants that warmth or not depending on the outside temperature. It is MET listed so electrical safety would not be a concern.
There is also an unheated version available at an even more affordable price that may be a smart buy if you live in a warmer region and do not need the extra warmth.
There are two doors that make it easy to use for multiple cats as well as protecting cats from getting trapped when a predator comes in through a door or the cats themselves have a quarrel. The padded roof overhang keeps the whole house safe and shielded.
The water-resistant vinyl backing and 600 denier nylon construction offer great durability so that you are set for several years. The assembling process is quite easy with hook and loop fasteners and easy to read instructions.
The only downside to this product is that it can only fit two cats in it which may not be enough for several owners. A possible solution to that is buying two of these as they are priced quite reasonably.
Trixie Pet Products 2-Story Cat Cottage
Another good option as far as waterproof outdoor cat houses go is this 2-story cat cottage by Trixie. The design is pretty impressive with weather-resistant pine wood construction and non-toxic paint.
This durable construction means that it will last you several years without needing any maintenance. The door can function as a ramp to allow easy entry into the raised floor inside.
The raised floor also helps insulation and protects cats from wet ground. The roof has composite shingles made of asphalt and can easily open giving you easy access and making cleaning easy.
The assembling is simple and can be completed in 15 minutes with a clear manual and easy to instructions. The Dimensions of 16.5 x 15.8 x 20 inches make enough space for two kitties to rest in it.
That may not be too impressive but at an affordable price, it is not too shabby. There is the cedar smell you may have to adapt to but that is not a major problem.
ecoFLEX Albany Outdoor Feral Cat House
This simply designed cat house is made of ecoFLEX, a wood and plastic polymer that gives it lots of stability.
It is backed with a lot of basic features that come in handy like two exit points that help make life easy for cats in case predators come visiting.
It is easy to assemble with clear instructions and easy to clean with just a few wipes needed each time. The dimensions of 21.8" x 19.1" x 20.2" are such that they can accommodate about two average-sized cats with room to spare.
It is insulated pretty well on the inside and is also rustproof to last the test of years. The product is extremely popular due to its reasonable price and reliable design with a whopping 10-year warranty that is an impressive vote of confidence from the company in its durability.
A drawback of this product may be the average waterproofing ability that definitely needs improvement.
2 Most Frequently Asked Questions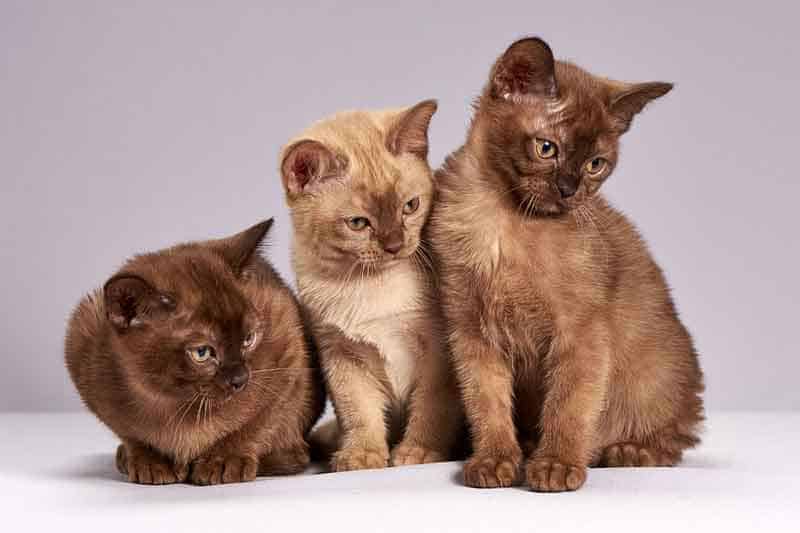 Are outdoor cat houses predator proof?
Some of the best outdoor cat houses are definitely predator-proof.
For this purpose, the construction of the outdoor cat house has to be sturdy and the best outdoor cat houses have two entrances so that the cats have an exit route in case a predator comes in or they get in a fight among themselves.
These features are the cornerstone of the Petsfit 2 Story Outdoor Kitty which can withstand the elements due to its cedar construction and give a safe exit route in case a predator attacks.
How do I keep my outdoor cat safe?
An outdoor cat can be kept safe while enjoying the airy surroundings by buying a catio or a cat house.
While the catio or cat enclosure is also a good investment, installing a big enough catio may be a significant investment you may not be ready for.
An outdoor cat house with the necessary safety profile can keep your outdoor cat safe alongside normal safety precautions like providing them with necessities or fitting a collar to identify them so they do not get lost.
Conclusion
Buying a good outdoor cat house can ensure that your cats are safe outdoors and that the feral cats also have shelter whenever they need it. And this alone can give you a better night's sleep.
As far as our favorites go, we do like the Petsfit 2 and Trixie 3 Story almost equally, but if we had to pick one it has to be the Petsfit 2 Story Outdoor Cat House for its easy assembling.