Hair steamers are trending nowadays since people are finally realizing the amazing benefits that come with them.
By adding moisture to your hair, steamers increase your hair longevity and strength by allowing nutrients to absorb properly in the scalp, as the blood flow increases.
But, since there are so many machines to choose from, we are here to provide you with the best hair steamers, after our vigorous testing and researching.
Of the 9 machines listed below only the top 3 have been discerned in order of preference. From the 4th to the 9th hair steamers mentioned, these have no quality priority as such and are to be judged individually.
Let's talk about these hair steamers in detail.
DevLon NorthWest Rolling Salon Hair Steamer
DevLon is our first choice of all the hair steamers we reviewed. The powerful potent 620 Watt steamer is used both in professional salons as well as at homes. In terms of build quality, it's excellent and is confirmed with great durability which is backed up with great customer feedback too at Amazon. This machine is known to be leakproof.
Cleaning this machine is simple and straight forward. Distilled water is to be used in this machine. Tap or mineral water is not supposed to be poured into the water reservoir. That is because over a long usage span, mineral deposits will occur in the water channels, severely hampering the machines, performance. Let's look at it in detail.
Stable 27" Wide metal cross stand
This wonderful machine is mounted on a stable 27" metal cross frame. There are four rollers on the end of each leg. There is another 360 degree swivel point where the timer box is. A very aesthetic nickel finished grab handle is located near the timer box.
The complete circle rotation is effortless and unobstructed. There is also a vertical height column adjustment from 40" to 49". This would cater for any size chair or person's height. This is so much better than portable tabletop steamers, where a right sized table has to be searched for and fine height adjustments made with things like books, etc. When not in use, the machines can be stored at a convenient location with ease, thanks to the 4 roller wheels.
Timer Feature
To turn on the machine, the timer selector has to be selected. The choice is in a range from 1 minute to 60 minutes. There is also a ticking sound with the timer on, indicating that the machine is in operation.
Twin Temperature Selector Switches
The orange switch on the left is used for normal levels of heat requirement. The red switch on the right is for selecting high heat. These are both located directly above the timer selector.
Vent selector
There is a vent selector located at the top of the dome to let access steam exit. This selector has 3 positions, closed, partially open, and fully open. That would be up to the user to adjust the heat and steam levels with this vent.
Large steam dome
The steam dome has a large 12" diameter and a 10" depth. That would be suitable for people with big heads or wide hairstyles like Afros. Being seated in such a dome, one would have all the hair on the head, in every nook and corner, nicely hydrated. There would be no need to prep the hair into a position for better exposure.
Waste condensed water collection bottle
During steaming condensed water dribbles down the edges of the dome, moving slowly towards the lowest part of the dome at the back. Here a waste water bottle is positioned so as to let all the dribbling water, fall in to this bottle. That is recommended that the waste condensed water be allowed to cool down before getting rid of that so as not to scourge the surface where the waste water is being disposed.
Nil Ozone O3 treatment
As this machine is also used at salons, Ozone treatment while being very effective for clearing clogged skin is harmful for breathing, especially for people with asthma. Perhaps for this very reason Ozone treatment is absent on this machine, as all sorts of people visit a salon, including those with asthma.
Function
When the fine mist spray is applied on the hair scalp that lifts the hair cuticle, and the fine mist is absorbed by the hair shaft, giving that volume, strength, and elasticity. The healthy hydrated hair now is vibrant, and the broken and jaded hair gets a new healthy life.
The scalp is rejuvenated with the fine mist steam, thereby giving the scalp increased blood circulation which is favorable for hair re-growth. Itchiness is reduced, so is dandruff, resulting in a healthier scalp.
What this hair steamer lacks?
The machine is costly, especially when compared to portable, tabletop steamers. If the people, however, take into account, a very stable stand, good built quality, and salon standard results, then this machine is well worth the extra money.
Secura S-192 Hair And Facial Steamer
Secura S 192 is overall great and is our 2nd choice. The quality of the steamer is quite admirable, with good customer feedback. But the only thing that we didn't like was that the top hair dome size is not deep enough to encompass all the hair on the head. Some hair prep would be required like a hair cap and more.
Dual purpose
This excellent machine has a dual purpose, that of a hair and scalp moisturizer as well as a facial skin cleaner and moisturizer. Beautiful healthy gleaming stretchable hair that is complemented with a radiant glowing and healthy-looking youthful face would be such a boon.
Fine mist spray
The machine creates a very fine1-5um mist that is easily absorbed by the scalp, hair and facial skin. This fine mist is generated by an ultrasonic atomizer. Small mist particles are more easily penetrated and absorbed by the hair shaft and scalp pores. As for the face the fine UV mist penetrates cleans the skin pores deeply, thus making that more effective than the competitor machines.
Scalp effects
The fine spray moisturizes the hair by lifting the hair cuticle and this is followed by absorption of the fine mist in the hair shaft, giving that body, strength, and elasticity. The healthier hair has fewer breakages and split ends tend to get repaired. Hair and scalp nutrients are better absorbed due to fine penetration. A cleaner scalp improves blood circulation, resulting in favorable conditions for hair re-growth.
Ozone Feature
The hair steamer converts to a tabletop facial steamer in a flash. With the mist used on the face, the Ozone O3 steam cleans and clears blocked pores effectively. The steam ozone acts as a sanitizer clearing acne, pimples, blackheads clogged pores due to oil secretions and more. The net result is more radiant and youthful-looking skin. This ozone also tends to get rid of scalp itchiness as well as dandruff. The facial spray rod attachment is supplied with the machine. Ozone O3 is about 8 to 9 times more effective for cleaning the skin as compared to just steam.
Distilled Water for the Reservoir
For this steamer, distilled water is to be used in a water reservoir and not tap or mineral water. This is because after prolonged periods of use the mineral remains would tend to clog the water channels thereby hampering the efficiency of the machine.
Super Deal Pro 3 In 1 Multifunction Ozone Hair And Facial Steamer
This hair steamer provides a bargain price for the features it offers. But when comparing to other hair steamers, it lacks behind a bit when it comes to the overall build quality and the durability.
Triple function
This is a unique triple purpose steam machine. The first as a hair steamer, the second being a facial steamer. The third function is to humidify a dry room, which mostly occurs in winters. Some people may wonder about winter, and why not summer. The fact is that warmer air can hold a much higher percentage of water vapors as compared to cold air.
Ozone gas through UV
The machine creates Ozone O3 gas with UV ultraviolet light. The negatively charged triple Oxygen cell is 8 to 9 times more effective in sanitizing the scalp and facial skin then just steam mist. The fine Ozone steam mist, lifting the hair cuticle as the fine ozone steam penetrates the hair shaft; thereby making the treated hair which now has volume, strength, and elasticity. Broken ends and jaded hair become healthier and repaired.
Face moisturizer and sanitizer
Using the face moisturizing attachment fine Ozone mist is applied over the face. This thoroughly sanitizes the face removing filth grime and secreted oil deposits from the face. Like mentioned before Ozone O3 is about 8 to 9 times more effective than just fine spray mist. The negatively charged Oxygen atom removes acne, blackheads, and pimples and wedged in old oil secreted deposits very effectively. This results in youthful-looking skin.
Moisturizing the room
The third aspect of this machine being to convert a dry room, into one with moisture. A warm visible mist humidifying a dry medium-sized room especially that being the case in winter. Some people may wonder why dryness is associated with winter rather than summer. Cold air cannot hold as much of moisture when compared to hot air, that is why winters, generally tend to be dryer.
Distilled water required
To fill the water reservoir distilled water would have to be used. Tap and mineral water are not allowed in the water tank of this machine. Over long usage minerals from the tap water would get deposited along the water channel making the machine less effective in use or totally redundant.
Safety feature
When water levels run to a pre-ordained low level, a beeping sound is emitted till corrective measures are taken. This is a much useful safety feature.
Project E Beauty 2 in 1 Facial Hair O3 Ozone Home Use
This steamer unlike all other steamers that use only distilled water; well this machine uses tap water. Which is not good because cleaning has to be carried out after every usage. But they do give you the 2 Operational buttons which is nice.
Dual-purpose machine
One that humidifies the hair and scalp as well as a face humidifier and sanitizer. Along with getting great healthy hair, one could get a face with youthful-looking skin as well. This machine could be used as a room humidifier as well.
Transforms into a face steamer easily
Just by removing the hood and adding the face attachment the transformation takes place. For use as a face steamer, a V-shaped bracket is snapped into position. The top dome is clipped on to the V-shaped connecting bracket and the water channel/steam pipe is joined as well. For use as a facial steamer, the top dome, bracket and dome water channel is removed. The Facial steamer rod is placed into the center of the device, rotated, and then locked into position.
The facial steamer rod can be rotated 360 degrees, so the feature is very useful to target areas like the lower jaw, neck, back, hands and other difficult to reach body parts To attach the water cup/ reservoir, push that upwards towards the device, rotate to the right till the cup fits into position.
UV Ozone system
The ultra-violet light produces Ozone that eliminates germs and kills bacteria. The O3 molecule is made up of 3 atoms of oxygen, just like the ozone layer occurring naturally at higher altitudes in the earth's upper atmosphere which guards and protects living organisms on Earth from the Sun's ultraviolet light.
The Ozone gas mist is 8 to 9 times more effective than just steam in cleansing and sanitizing the facial skin, thereby killing bacteria, acne, pimples, opening clogged skin pores, thus giving the skin a fresh and youthful appearance. Ozone gas, when used beyond certain percentages, is harmful to the lungs and should be avoided with people having asthma or other breathing problems.
Humidifying the hair
By lifting the hair cuticle, the entire hair shaft is humidified through steam Ozone penetration. This makes the hair more vibrant, adds body, making the hair stronger and healthier, thus repairing torn and damaged hair. Dandruff and dead skin are removed from the scalp, thereby rejuvenating the scalp skin, which in turns improves blood circulation which is conducive for hair re-growth.
As a facial ozone steamer
The steamer will unblock your pores as well as remove grit and toxins from the skin. This will greatly improve in eliminating acne, blackheads, pimples and secreted oils wedged into the skin. Like mentioned before the ozone O3 molecule is about 8 to 9 times more effective in sanitizing and cleansing the skin than just plane steam mist. Users with asthma and breathing problems should take precautions while using the Ozone spray mist.
Unusual tap water requirement
This steamer unlike all other steamers that use only distilled water; well this machine uses tap water. Which is not good because cleaning has to be carried out after every usage. For whatever reason, the company mentions not to use distilled water.
To operate this machine it is very simple, with just a one-button operation, that being not complicated at all. The other switch is for turning the power off.
Q-Redew Handheld Hair Steamer
Should you happen to be a frequently traveling person, then the Q-Redew handheld steamer would be ideal for you.
The small-sized, compact, lightweight handheld device would make a nice traveling companion in your suitcase, and hotel rooms.
The device has some 7 or so jet-like prongs that exit hot misty steam into your hair.
The water reservoir is atop the device and clips on in a harmonic shape that is undetectable when attached.
Compact and portable size
Though compact in size, this handheld device is no slouch when that comes to electrical power giving a nice healthy power output of 650 Watts. When that is compared to some large size salon hair steamers with Wattage of around 600 Watts, this little portable device seems to be handsomely electrically packed.
Very suitable for curly hair
The machine is particularly suited for curls spirals, kinky textured hair, coils, waves, spirals and the like. Being handheld is an advantage as the hair areas can one by one, be moisturized nicely and effectively, giving the hair good vibrancy, volume and repairing damaged hair
Distilled water required
Distilled water is required in the water reservoir. Using tap or mineral water would result in mineral deposits along the water channels after a prolonged use time span, marring the effectiveness of the machine.
Company described virtues
The Company based ads mention the Q-Redew as having
Conditioning power
Stretching power
Refreshing power
Detangling power
Styling power
Mefeir Professional Hair Steamer
This is a potent 600 Watt steamer that is suitable both for home use as well as for salons. Overall we liked this hair steamer very much but still, we would say it is relatively expensive, albeit, considering the fact the user has a salon-quality steamer, the extra price is well worth the extra money.
It is best suitable for thick and coarse hair as it comes with a large dome, extensive steam hair treatment can be carried out even to the stubborn most hair.
Sturdy and stable cross stand
The 4 pronged cross stand is made from a quality ABS housing castor, with a firm cast iron base. This makes the stand a stable and sturdy platform. Along with 360 degree swivel, there is a generous vertical height range of adjustment being from 42.5" to 50.4". The roller wheels help in making storage of this device ever so convenient when the machine is not in use.
30 Minutes Timer
The timer can be set to a maximum of 30 minutes. There is a two-temperature selection. One is for normal steam mist, and the second selection is for a higher temperature mist selection.
Auto Shutt off Safety
Built-in by default with this device is an auto-shutoff function in the electric circuit that occurs after 30 minutes of timer usage. This is a safety device that is much needed, to avoid damage to the hair as well as to the machine.
Distilled water for reservoir
It needs distilled water in the water reservoir. Using mineral water or tap water is not recommended as through prolonged use, mineral deposits would form along the water channels, hampering the operation of this machine.
Waste-water bottle collection
During use that is not uncommon that condensed mist dribbles down the edges of the steamer cap, rolling backward and downwards to the lowest point of the dome. That is at this point that a spring-mounted waste water bottle is kept. That is encouraged that the waste-water be dispensed when that has cooled down so as to avoid scourging any material where that is wasted away.
Leakproof
The design of this device is leak proof. Yes sometimes complaints do occur, however, these have all been due to poor and improper assembly. Should users have difficulty in assembling, the company will gladly send you pictures of the right way to assemble the device.
Large diameter dome with great depth
Huge top dome opening with deep height ensures that even people with large hairdos will be comfortably accommodated and that the steam treatment will be effectively carried out through all corners of the head without any need to prep the hair. So suitable for, priming, conditioning, and dying the hair.
A Good built quality
The steamer is easy to clean and maintain, with a very good built quality. The durability of this machine is time tested and has a good reputation in the market.
Kingsteam 2 In 1 Ozone Facial Steamer And Hair Steamer
As made apparent by the name, this is a 2 in 1 product is a hair steamer that can easily be converted to a facial steamer. It is approved by TUC and CE.
The machine is comparatively expensive but one should give due consideration to the fact that this machine has the cutting edge PTC ceramic stone chip heating element technology not found in the other competitors.
This device is without a floor stand, being table-mounted and hence making the machine into a portable one.
PTC Heating element
The contrast between this steamer and others in the market that this device has a Positive Temperature Coefficient (PTC) heating element that is made up of ceramic stone. Such stones have self-limiting temperature characteristics. Thus the ceramic stone very rapidly heats the temperature to the operating steam range, creating visibly strong steam instantly.
Fine mist and Ozone application
Due to this superb PTC ceramic heating element, a very fine mist can be created as well as steam Ozone O3 spray mist also. Ozone mist, O3 is about 8-9 times more effective in sanitizing, killing germs and removing toxins from the scalp as well as facial skin cleaning, removing the most stubborn deposits. A fine micro-mist is so effective in being absorbed by the hair, scalp and skin.
Safety auto-off feature
The device has a built-in auto-cut-out function. This is triggered by a pre-ordained low-level reservoir condition. Once the auto shut off takes place an alarm is also sounded which only turns off when the operating switch is turned off.
Effective treatment with Ozone
The hair treatment is very effective in the absorption of externally applied skin and hair nutrients. By lifting the hair cuticle the fine steam penetrates very deeply into the hair shaft. A stronger hair shaft prevents breakage and split ends tend to get cured.
Brittle and damaged hair is greatly improved. In facial applications, the 9 times more effective Ozone opens blocked pores by removing filth, grime and secreted oil from the skin. Acne, blackheads and pimples are thus much improved bringing the skin to a more youthful-looking appearance.
Skinact Professional Grade Elite Facial Ozone Steamer
This product is an extremely effective 620 Watt steam heater. It uses 310 Watts in a normal heat setting. This is carried out with a stainless steel heating coil that produces a high-temperature fine steam mist that is therapeutic.
The machine comes with a large 32 ounce (2 pounds) water reservoir. Which is a big reservoir for a hair steamer.
A selection anywhere between 1 to 60 minutes can be made on the given timer on controls. Twin temperature control switches are provided for high and low heat.
The build quality and durability is overall very good and it also comes with 1-year limited warranty.
Premium large hood
The hood is generously sized so as to allow people with a large head of hair, like afros, to be comfortably enshrouded within the hood. Made from durable tinted acrylic plastic. Not only is the 12" hood diameter large, but so is the 10" depth of the hood. This means that a user could be ensured their complete hair in all nooks and corners would be properly hydrated. Such a large hood would negate the need for any hair preps like a cap etc.
Cross-shaped base
The machine comes with a cross-shaped 4 legged base, that has roller wheels. At the midsection, the device can be rotated 360 degrees. A comfortable, vertical height adjustment is provided to cater to most chairs and customer height adjustments.
MINOVA Professional Hood & Hair Steamer With Ozone
The steamer comes with a stable 4 legged stand with wheels. Along with a 360-degree swivel, height adjustment is also possible. A dual-purpose steamer that steams and hydrates the hair as well is used as a facial steamer. Overall it's a good hair steamer. One thing that we don't like though is that its water reservoir could have been a little larger.
Steam Ozone O3
Through steam Ozone O3, negatively charged Oxygen is flowed over the skin, thereby sterilizing and disinfecting the skin. This removes acne, blackheads, pimples and eczema. Stubborn pores blocked by filth and secreted oils are opened more easily thereby giving the skin a more youthful look.
The effect on the hair scalp being so as to rejuvenate that, thus revitalizing blood circulation, which is very conducive for hair re-growth. Dandruff is reduced, the hair follicle is lifted with the steam, and the hair root hydrated by the penetration of fine mist steam, thus repairing loss to damaged hair.
Build quality
The build quality is very nice, with dense and solid materials used, having good and uniform clearances.
Wide top dome
The top dome is wide as well as deep giving the user good steaming coverage on all parts of the head hair. There is no need to prep the hair with a cap for better steam coverage.
Assembly
Easy to assemble from the box, simple to use and easy to clean and care for. A user has just to follow the simple instruction book for assembly.
Interchangeable heads
The heads for a hair steamer and a facial steamer are easily interchangeable, thus giving the user swift access to any of the two modes.
Auto Cut-off
A default circuit automatically switches off the machine when the water level reaches a pre-ordained low level. A very useful safety feature.
Frequently Asked Questions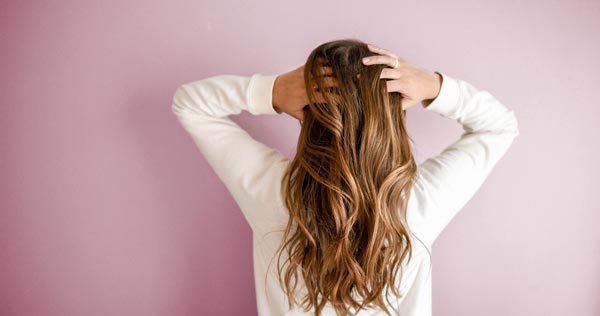 Is steaming beneficial for the hair?
The steam heat is effective in penetrating and being absorbed by dry parched hair, leaving one's long tresses healthy, vibrant and hydrated. The steam lifts the hair cuticle thereby assisting in steam absorption along the complete hair shaft, making the hair shaft healthy. Broken and damaged hair is thus repaired.
Dandruff and dead skin are also removed resulting in increased blood circulation that does help in making conducive conditions for hair re-growth.
Does steaming of hair reduce dandruff?
The main cause of dandruff is an unhealthy dry scalp. Steaming the hair not only helps in moist steam penetration along the hair root but also hydrates the dry unhealthy scalp, thus providing nourishment. Over time as one's scalp gets healthier, the root cause for dandruff occurring has been eliminated, and blood circulation to the scalp made healthier.
How long should hair be steamed?
A general rule of thumb is from about 18 to 30 minutes. Steaming for durations longer than this could damage the hair.
Is streaming harmful to one's hair?
If steaming is used for long durations in excess of 30 minutes, with a high heat selection, that could quite likely cause damage to one's hair.
To sum it all up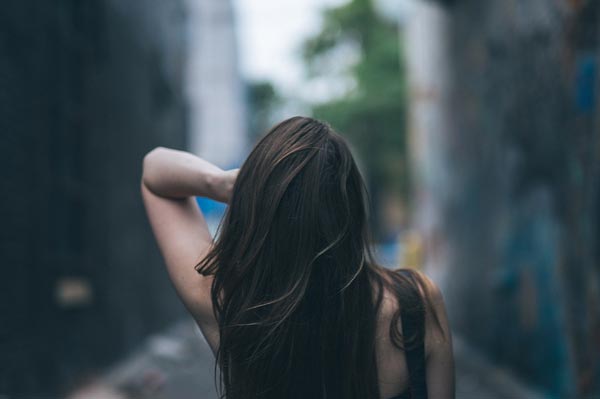 Our top and the first selection is the most costly, roughly about twice the price of an average portable desk top hair steamer. If one visits a professional hair parlor, the treatment cost varies between $50 to about $120 per treatment. Keeping in mind the professional quality and features of our top selection, the extra $ would be retrieved in just one usage, and professional like results would be obtained.
In our above selection, 3 home steamers have been mentioned with rolling, adjustable height stands. These are only marginally more expensive than the tabletop steamers that have no vertical height adjustment, instead, makeshift adjustments have to be made like placing the correct height of books, etc on a tabletop. Another advantage with a roller height-adjustable stand is that these can be easily wheeled away to a convenient storage place and back to work whenever needed.
The marginally increased cost is well worth these benefits. If a user happens to have a limited low budget than a tabletop steamer would be suitable for them.
A consideration of significance would be whether a steamer with or without Ozone steam mist should be purchased or not. Ozone gas is the same protective layer that occurs naturally and exists from 9 to 21 miles above the Earth's surface in the Stratosphere and Troposphere. The layer helps block and absorb the Sun's ultraviolet rays from reaching the Earth, thus living organisms are saved from harm. Ozone O3 is a single molecule made up of 3 oxygen atoms.
In a facial steamer, the Ozone gas mist is about 8 to 9 times more effective in cleansing and sterilizing the skin than just normal steam, curing acne, removing blackheads, reducing pimples, removing stubborn old secreted oil deposits, bacteria and more.
Ozone gas is, however harmful for the lungs and especially to Asthma patients, although the Ozone levels chosen is found in typical hair steamers are below the recommended danger levels. However, if a person has asthma or breathing problems, that would be better if the person chose a steamer without Ozone gas treatment.
A few of the hair steamers are of dual-use and can be used as a facial steamer as well. Buyers should keep this factor in mind as that is an element of significance. Having a radiant healthy glowing face, with youthful-looking skin along with healthy hair would be such a boon.