Have you ever imagined that you would get paid to read and review books? If you love reading, then this would certainly be a dream come true for you, wouldn't it? Booking reading is a wonderful habit and it helps expand one's vocabulary and knowledge. People who love reading, find a perfect escapade from reality, in the pages of their favorite books. There are some amazing authors coming up too who are weaving together incredible stories that are worth reading. Little does anybody know that you can actually get paid to read and review books and turn your hobby into a side income source!
It is one of the easiest part-time jobs that teenagers or students can indulge themselves in as well. You can make money from some of the best sites that have paid to read jobs available.
In this piece of article, we have summed up the best websites that offer you paid to read jobs!
You simply read and get paid.
without any further ado, let's jump right into the best sites that pay you to write book reviews.
It is not only a great opportunity for people who love to read but is a remarkable option for writers as well.
Best websites that pay you to review books
Here is a list of websites that will pay you to write book reviews. We hope that you find these helpful and you would be able to earn extra cash online through these sources.
Kirkus Media:

If you are good at English and Spanish, or one of the two, then Kirkus Media is one of the best websites that pay you to write book reviews.
They have a lot of tasks and work to be handled, so your income won't be low.
Just go this Kirkus page. And send them your resume here. And that's it.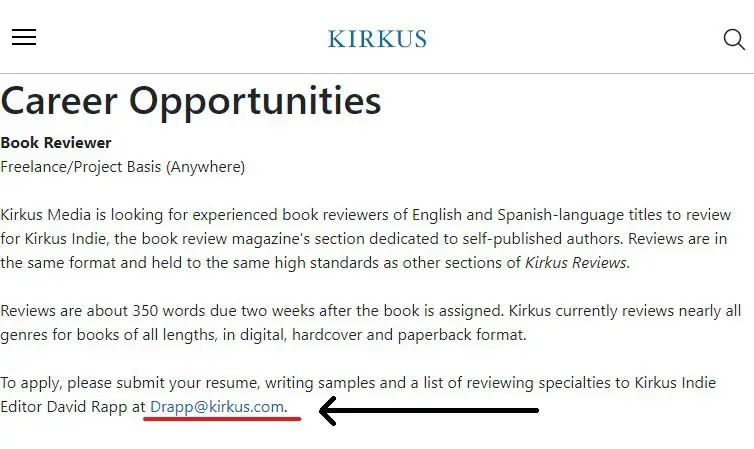 They edit and review almost 10,000 books every year. Kirkus Media also calls for hiring editors and copy editors once or twice per year, so it is better to keep an eye out for the openings.
Each review is hardly supposed to be 350 words and you have to submit it within 2 weeks (after the book is assigned to you).
Books of all genres and lengths can be assigned at Kirkus Media. You must be good and fluent at reading because you have to follow the deadline strictly. However, for consideration, you need to submit your resume, along with your writing samples. You also need to make a list of your writing specialties (whatever makes you different and a good writer).
If you have any previous experience, then don't forget to mention that.
They have their email address on the website; send everything via email and keep your fingers crossed for getting selected.
Online Book Club:
You can easily sign up for this website. Just go to their login page. Set up your account by click on their "sign up" and you are good to go.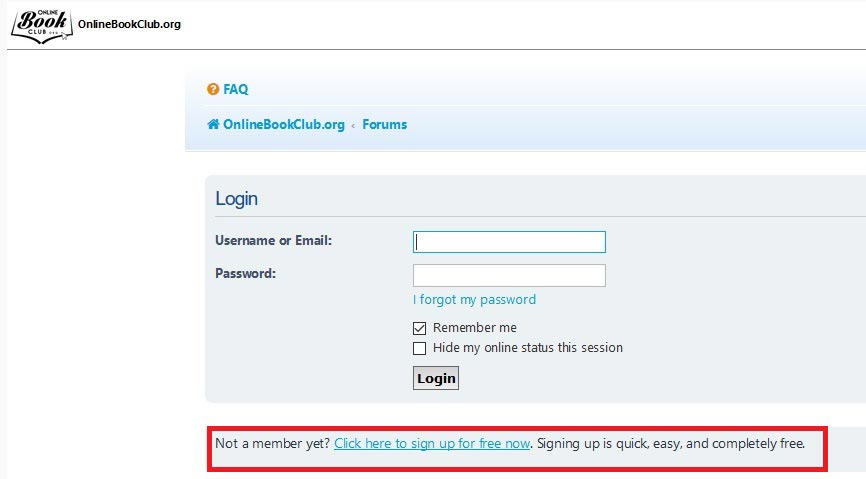 Online Book Club is another wonderful website where you get paid to read and review books.
A really cool thing about this website is that the first book which you have to review is provided to you by the company. This is because your first review is a trail. You do not get paid for the first review but you need to give it your best so that you are hired permanently.
Any book that is assigned to you, is provided to you by Online Book Club. It doesn't matter whether you like the book or not, you need to provide an absolutely honest review of it.
They usually pay $50 or $60 per review which is quite great for a book review.
Book Browse:
Signing up for Book browse is also easy. Simply go to there login page. And click here: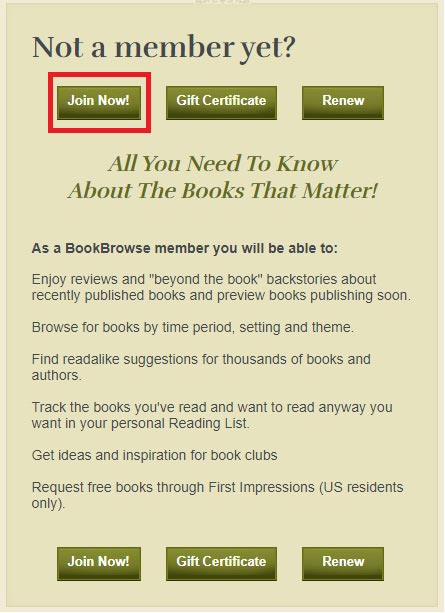 If you can write high-quality reviews, then Book Browse is one of the best websites that will pay you to write book reviews.
The samples that you submit for your qualification must be top-notch in quality as well and no less than 300 words are accepted.
This website reviews nonfiction, adult fiction, and young adult books. Therefore, if you are interested in reading these types of books, then you should certainly try your luck out with Book Browse.
Another amazing factor about this website is that you get a good deadline. Each writer is expected to review one book per month which gives you sufficient space to read the book at ease and review it honestly.
Most of the employees of Book Browse are from the United States but the company hires people from outside the US as well.
If you are not in the US, then you would have to be okay with reading books as sending out book copies far off, becomes costly for the company.
This is one of the most reliable websites that have paid to read jobs for you. So you can trust on this one blindly.
Book Depository – Any Subject Books:
This website is filled with wonderful opportunities to get paid to write jobs. Same scenario here. Simply visit here and sign up.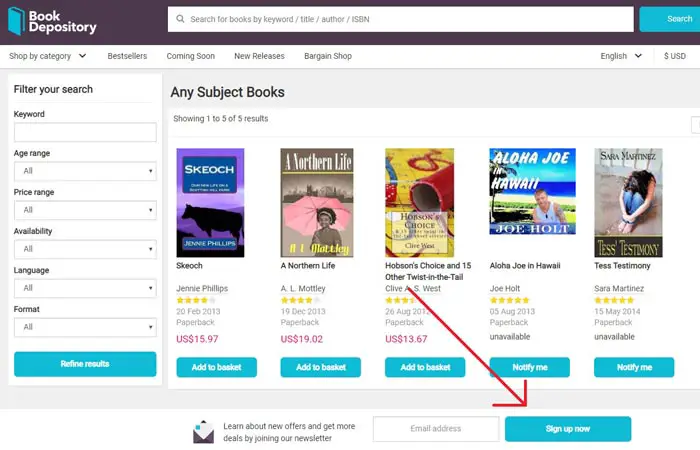 You are paid to read and review books. You have to apply to a book reviewer on the website and if you are selected, the company will send you books according to your writing samples that you will have to read and review.
The review writing format is provided to you by the company and you have to follow that strictly. Also, only apply if you are really serious about the job because the company is in search of serious candidates.
Furthermore, they won't give you a proper peer review wage either. You will be paid according to the quality of your writing style. It will also be based on the word count too because Any Subject Books require detailed reviews. They usually vary in the word count. Therefore, you have to be a little patient.
Publisher's Weekly:
Just visit their Submission guidelines page for more information.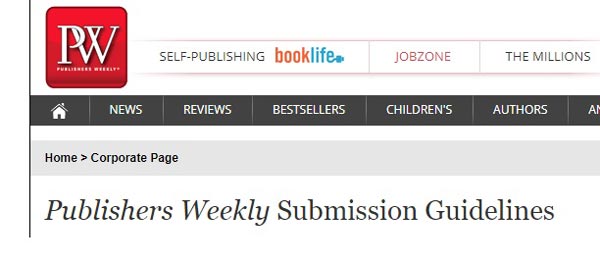 This website emphasizes on the book publishing business. It is a weekly news magazine website that comes with a separate career page as well.
There are different job openings on this page and you must keep an eye out on them. They are always looking for book reviewers and editors etc. if you are interested in getting paid to write book reviews, then you can apply for it with your writing samples.
Publisher's Weekly pays an honorarium to their book reviewers but no certain amount is mentioned on the website. The company publishes reviews for all types of books, including graphical novels as well. Also, keep in mind that you need to submit a 200-word sample of a book review, to apply.
Women's Review of Books:
As the name suggests, this website is purely focused on books that are written by women or are about women. This is one of the most reliable and trustworthy websites that pay you to write book reviews.
For consideration, you have to send in your writing samples, along with your resume and cover letter.

The most important thing is that you have to provide them with a great sample. It must be reader-friendly and thought-provoking.
A broader audience should be able to understand your content and bring in a large group of people towards reading it. Furthermore, two of the most important features for working at Women's Review of Books is to be professional and punctual with deadlines. The company is in search of reviewers who are good at managing deadlines. Your pay usually depends on the quality of your work and word count too.
Up Work:

UpWork is basically one of the best online earning sites which has endless opportunities to offer.
They are not confined until paid to read jobs or paid to write reviews; they have an endless array of choices. If you love writing or reading, then this is a great site that pays you to write articles and book reviews.
You can set your profile up and get the type of work you are looking for. You are paid by independent clients and Up Work has their commission set per order.
These are some of the best and most reliable websites that pay you to write book reviews. Many people are unaware of the fact that they can get paid to read books at home.  It is an extremely interesting job for people who love to read and write. If you are looking for job opportunities on the internet, where you can get paid to read books and write reviews, then you can research on the above-mentioned websites.
They are some of the best websites that you can rely upon for "paid to read jobs".
Some tips to get paid to read and review books before you get started
We have summed up the best websites that pay you to write reviews but there are some additional tips that will help you and will make the entire process easier.
Many people have no idea that there are amazing paid to read jobs accessible on the internet these days and it becomes overwhelming to see a bunch of options. So how do you pick the best bet?
First of all, you have to research the website thoroughly. Pick 2-3 websites and search it deeply. Do you like the interface? Is it user-friendly? Do you think it will be good? You have to set the first impression and it usually takes 5 seconds for the user to set an impression about the website overall.
After you research through some sites, you will definitely have a preference. It is better if you have two options side by side. This is helpful because if you do not like the terms and policies of one, you can check in with the other one.
Make sure that you read through all the policies of the website and learn about how they work.
The next step is to ask queries. If you have any confusion, get in contact with their customer service. This is very crucial as many people do not inquire about the issues that are bothering them. You won't be able to figure out things with time. They might become a problem in your work. Thus, being a professional, you should eradicate all the confusion before signing up with a website.
Also, make sure that you know their payment source. Most of the websites pay through PayPal but knowing it beforehand is important.
 Read reviews! If you want to get paid to write reviews, you should know the importance of them. All the good websites will have reviews of them on the internet. This will help you understand the website from another user's perspective which is quite helpful.
You can also research them individually, looking for their pros and cons. Are the pros good enough to overcome the cons? Well, only research will help you with this.
These little tips might seem useless but when you include them in your process, you will be able to make a better decision. There are a lot of websites that pay you online for different tasks but they all are not worth it. Thus, before you invest your time, effort, and hard work into it, you should be sure about it.
A little research won't hurt anybody, would it?
Conclusion
The best source of income is the one which allows you to do what you love doing and thanks to the internet advancements, there are several options available now.
You can get paid to read and review books if you love reading. You can get paid to write articles and stories if you are passionate about it. You can also get paid to photograph or design something through websites like Up Work.
The possibilities are endless these days and you have the leverage to do what you love, even if you are doing it as a side income.
What is wrong in having fun and earning at the same time?
We hope that the above-mentioned websites help you out to earn extra money online, from the ease of your home! It is certainly the best job for anyone who loves books!