The concept of online shopping is getting popular with the passage of time. The idea of sitting on your couch, sipping on tea, and shopping your favorite items through a click, is definitely therapeutic. So, here we would be reviewing the best online shopping sites in Pakistan.
The development of e-commerce is surprisingly high and consumers in Pakistan are now utilizing internet and smartphone adaption for a variety of positive uses.
The rapid awareness of 3G and 4G devices and services has added up to this process too.
Therefore, this all has led to an increase in Pakistani shopping sites. There are some really amazing and top online shopping sites in Pakistan which bring top-notch quality products for their consumers.
These websites are the core reason as to why the e-commerce business of Pakistan has flourished.
The revolution of online shopping is incredibly powerful.
These websites have managed to provide amazing services to their customers which is why they have built a positive image and have managed to gather the audience's trust as well.
Quality is the basic requirement while you shop, whether it is online or real-time.
Nobody wants to sacrifice on it.
This is why it is the utmost concern of people while they are shopping online.
Therefore, we have done immense research on some of the most famous websites. Our team has bought different products from different websites to take an insight into the services that they provide to compile the best of the best for you.
They have been tested by us and we guarantee you that they are capable of selling good quality products.
Get the best and high-quality products by sitting at your couch comfortably, through these sites in Pakistan.
Best Online Shopping Sites in Pakistan
Daraz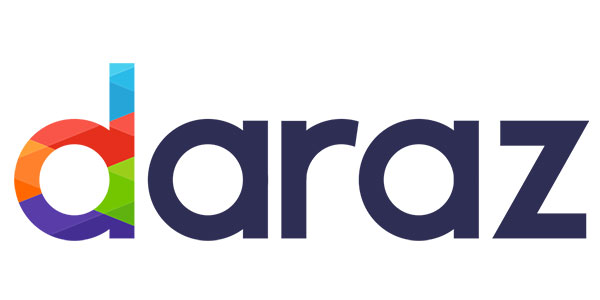 Daraz.pk is one of the largest and top online shopping sites in Pakistan. It is trusted all over the country and although the reviews do vary a lot, we consider it to be one of the trustworthy Pakistani shopping sites.
Daraz has nothing less than the lion's share in the e-commerce industry. It has not been the very first online shopping site in Pakistan but it has revolutionized amazingly.
Within a short time span, it has flourished impeccably.
The marketing strategies that Daraz played by, made them win the tough competition which earned them the well-deserving spot amongst the top online shopping sites in Pakistan.
This website holds worth about $2.4 million.
Also, there are a lot of rumors breaking through that say that Alibaba might acquire Daraz sooner or later.
On the other hand, some people doubt the quality of products that Daraz.pk has to offer.
However, we have done plenty of research on it as well.
Daraz sells authentic products and if you buy from original stores of the website then you have nothing to worry about.
If you are buying through sellers on Daraz, then make sure to read through the reviews properly before making a pick.
They recently had a Black Friday Sale which did really well in the market and they were able to derive huge revenue too.
HomeShopping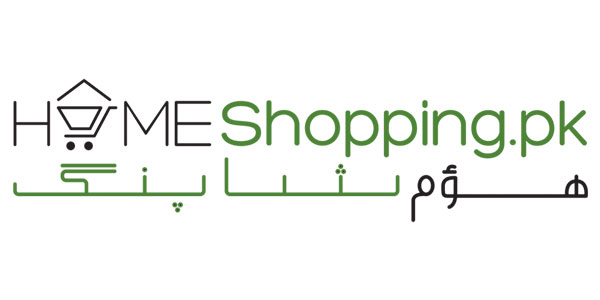 HomeShopping.pk has taken over a lot of different online selling websites in Pakistan but it still lacks the outstanding response that it deserves.
This website has immense experience in the world of e-commerce but sadly, it has failed to grow as Daraz.
However, its loyal customers have literally served as the backbone of this website and have helped maintain the business and flourish its repute too.
It has been growing but somehow the growth rate has been low as it lacks strong marketing strategies.
Home Shopping gets around 1.340 million views each month and the number of time consumers spends on this website have gradually increased over the past few months.
It definitely does not worth more than Daraz.pk but it is taking slow and steady steps towards success.
They are reliable and sell good quality of products, so you can give them a try for sure.
Yayvo
Yayvo is on number 3 in Pakistan's online shopping sites list which is worth appreciation.
This website got its real boost from the Pakistan Super League as its promotional campaign was pretty strong and was capable of deriving a lot of traffic.
Yayvo is able to magnetize around 1.008 million views every month and it is recorded that viewers open 3.72 pages on every visit that they make on this website.
The best part about Yayvo is that they have been able to maintain their social presence on various platforms really well.
Almost 10% of visitors that Yayvo receives are through their social media accounts.
The other 50% traffic comes from search engines which show that its presence is wonderful overall.
iShopping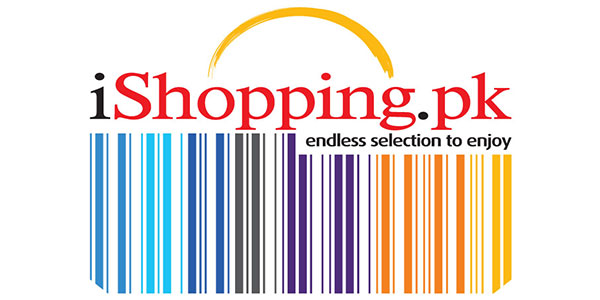 Till last year, the stats of iShopping.pk went severely low.
It lost its visitors and their advertisement campaign was not much satisfactory either.
However, this year, it has managed to pull itself back up again and is now amongst the top 10 online shopping sites in Pakistan.
It was ranked 8th last year but it has managed to get the higher ranking now, which is a great improvement.
The visits that iShopping.pk receives every month are not that amazing but they have boosted over the passage of time.
They are now at 867,733 visits that the site is able to receive every month and each visitor stays on the website for 2 minutes.
The biggest amount of traffic that the website is able to generate is through search engines. 3.88% of visitors come through referrals and hardly 2.50% is derived through social media platforms.
iShopping.pk needs to work on their social media marketing because they are indisputably one of the best shopping sites in Pakistan.
However, they really need to boost their online presence to make themselves prominent in the competition.
GoTo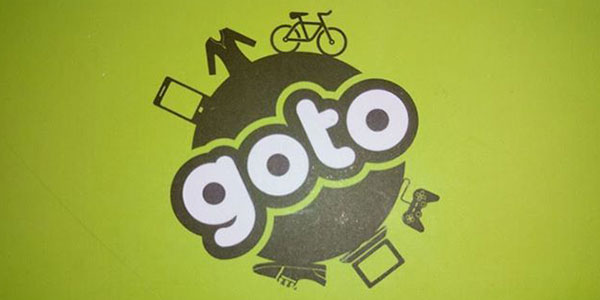 Goto is a new name in the world of the top online shopping websites in Pakistan but it has grown significantly within the past few years.
Surprisingly, Goto was not on any online shopping websites in Pakistan list till last year.
However, it has managed to get the 5th spot amongst the top 10 online shopping sites in Pakistan right away through their strong marketing strategies and remarkable promotional campaigns.
One major element that Goto needs to work on is its website's overall design.
They need to make it pretty strong and attractive so that the visitors can stay on it for a longer time span.
It is hardly magnetizing for the human eye which is why it lacks the ability to keep a visitor indulged in it.
With 900,009 visitors every month, Goto is unable to keep its visitors on the website for longer than a minute.
In order to enhance engagement, the website needs to work really hard on their design elements.
However, the website is selling some amazing products and we would recommend you scroll through it completely to see what they have inside
Symbios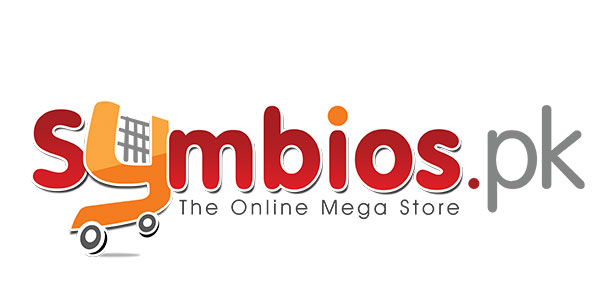 If you are in search of Chinese gadgets and accessories then Symbios.pk is one of the best online shopping websites in Pakistan to get them. It was ranked higher before but it has lacked in marketing and website design severely which is why it has gone down the aisle.
A well-designed website is attractive for the buyers and Symbios.pk has fallen down in this context rapidly.
On the other hand, it has not done much in terms of its marketing campaign either which has bought it 2 ranks down.
However, the quality of products is certainly indisputable as they bring you the best Chinese accessories and gadgets right here in Pakistan at a reasonable price.
Symbios needs to work on their social media presence as only 1.78% of people reach them through their social profiles.
On the other hand, almost 83% of the website visits come directly from search engines.
The site gets around 1 million website visitors per month but they have fallen that bit below since last year.
Symbios.pk is one of the perfect and most reliable online shopping sites in Pakistan for getting Chinese gadgets and accessories.
Mega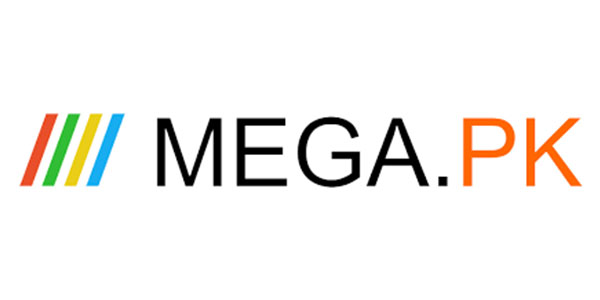 Mega.pk has enhanced itself within some months and has managed to get a higher rank this year.
It was ranked on number 9, in the top 10 online shopping sites in Pakistan but now it is 2 ranks higher which shows that this website has growth capacity.
The viewers that visit the site have increased drastically as well.
Mega is able to generate 632,11k visits per month and visitors stay on the webpage for around 5 minutes.
The website gets 89% of the traffic through search engines and just 0.59% of people from social media.
This is where the website actually lacks behind. There are no issues with the website design but they don't have a strong social media marketing campaign.
Mega.pk has an array of some really cool and incredible products and it just needs a little boost via proper marketing.
Also, it needs to enhance its referrals account as well.
Shophive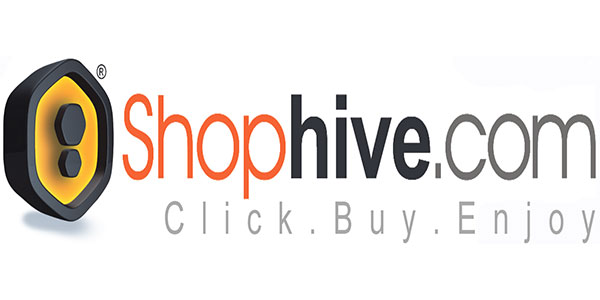 Shop Hive was once at the top of the top 10 online shopping sites in Pakistan but with the newcomers being stronger and better, it has fallen down.
Shophive.pk is now ranked at number 8 in the online shopping websites in the Pakistan list.
The biggest drawback of this website has been the lack of a proper marketing campaign which has led it towards the downfall.
However, it is still trying to get back up and has managed to gain 200k new visitors within a year.
As of now, Shophive.pk is able to magnetize 572.313k visitors per month, and each visitor's scrolls through the site for 2-3 minutes.
Usually, the website gets its major chunk of traffic through search engines and they hardly exist on social media.
This is why; this best shopping site in Pakistan is not on the top anymore. In comparison with Daraz.pk, Shophive is not focusing on their marketing strategies.
The website offers you a huge variety of products and you can easily get innumerable items of high quality from them.
They won't be a disappointment at all.
Telemart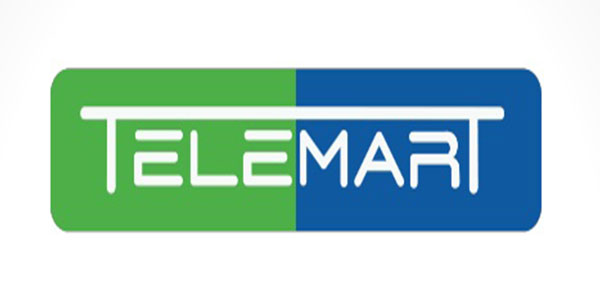 Telemart is a Karachi based website which has some of the best accessories and gadgets in Pakistan.
It does lack fame but it is one of the top 10 online shopping websites.
This website is one of the most visited online shopping sites in Pakistan and has beaten Kaymu.pk successfully.
It gets around 383,807k visitors per month and a visitor stays on the website for around 2 minutes or a little more.
The majority of the visitor's chunk comes from search engines whereas a tiny bit reaches Telemart through social media.
Also, around 3% of people are able to reach the site directly as well. However, if Telemart pays attention to its marketing campaign and social media platforms, then it has a great scope of flourishing wonderfully over the passage of time.
Although its social presence is pretty loud; it can easily grow more.
Therefore, if you are looking up for a place where you can get great gadgets and accessories then Telemart is one of the best online shopping sites in Pakistan to rely upon.
ShopOn
If you're looking to buy from a huge variety of quality products, then ShopOn is your store.
The reason ShopOn has been on every customer's mind is just that they've branded and original products and they deliver what they show.
The competitive advantage that Shopon has over all the other online brands is that it offers all types of Gift cards.
The top brands that are on board are; Acer, Apple, Black & Decker, The Ajmery, Westpoint, iPhone.
By dealing directly with the above-mentioned brands, original products are ensured.
Apart from the Gift cards, ShopOn also offers a great and affordable variety of Electronic appliances, Social media marketing services, Fashionable clothes, Video games and consoles, Health and personal care, and Mobile and tablets.
ShopOn has over 10,000 monthly visitors.
All the customers are satisfied with the services. Customer satisfaction can be seen from their Facebook and Google reviews.
As per their management, ShopOn doesn't only focus on customer satisfaction, they focus on customer delightedness.
Unlike other brands, ShopOn offers many different methods to pay from; Cash on delivery, Easypaisa, Bank Transfer, Jazz Cash, UBL Omni, Visa, and MasterCard.
If you're living outside Pakistan and want to order any product, Shop also offers PayPal option for them.
Once you've ordered the product, ShopOn also has a great customer services department that helps you track your orders, and update you with the return and shipment policies.
So, let's conclude it here. If you want to order original products at discounts, then visit ShopOn.pk and order now.
Don't forget to check their best-sellers' products.
Clicky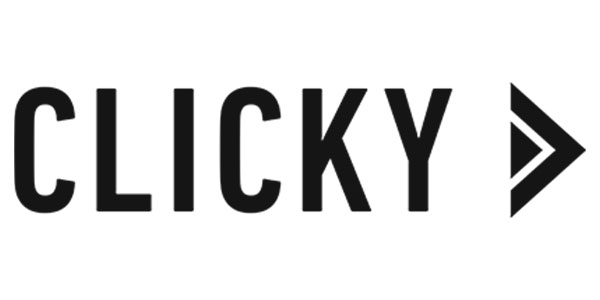 Clicky.pk is the last one amongst the best online shopping websites. It has grown significantly over the passage of time and has been able to attract around 332,000 visitors per month.
An average visitor spends around 3-4 minutes on the website and opens up to a maximum of 7 pages from the site overall.
There are rumors that Amazon is looking forward to enhancing its share in this website and enter Pakistan's e-commerce indirectly.
Clicky.pk needs to work on its overall promotional campaigns because it is already deriving a good amount of visitors through the search engine and social media platforms respectively.
Only 0.1% of traffic reaches Clicky through referrals.
Other honorable online shopping sites
There are a lot of other best online shopping websites in Pakistan that have innumerable visitors on a monthly basis.
But they don't fulfill the requirement of a complete niche. For instance, Alkaram Studios' official website has around 690k visitors each month.
Also, Expert Leftovers are worth a mention here as well and TCS Sentiments Express is another amazing online shopping site in Pakistan which is well known and deserves a lot of appreciation.
All these best online shopping websites in Pakistan have top quality products but they are limited in terms of what they offer.
Thus, they are not in the top 10 online shopping sites in Pakistan.
They are certainly providing the best in the apparel sector of the e-commerce industry but are not catering to a complete niche.
Conclusion
We have summed up the top 10 online shopping sites in Pakistan for you right here. We have personally bought from these websites and can assure you that these websites are doing a wonderful job.
They are providing their customers with top-notch quality and a great variety of products which is the core reason why they are the best online shopping websites in Pakistan to rely upon.
We recommend you all to buy from these and contribute to the e-commerce industry of Pakistan so that it flourishes in all possible ways. Also, a piece of advice here is to buy from authentic stores that the sites provide you with and not just buy directly, without looking at the reviews.
As online sites have affiliates selling products on their behalf too; you must know what you are putting your money into.