If your eyes have been searching for some bougie high-end car products and their reviews but you are unable to find it. Don't worry we've got your back.
Cars not only cater to our day to day needs of transportation but provide us with comfort too. However, cars are not as basic as they sound in the previous sentence.
If you begin discovering about luxurious cars, you'll come to know that the global market for luxury cars estimates to 550 billion Euros but have you ever wonder what makes these luxury cars so high in demand?
Well, certainly it's not the urge people get to show them off on their social media stories but the interior products these cars are embellished with.
Our list for some of these top high-end car interior products: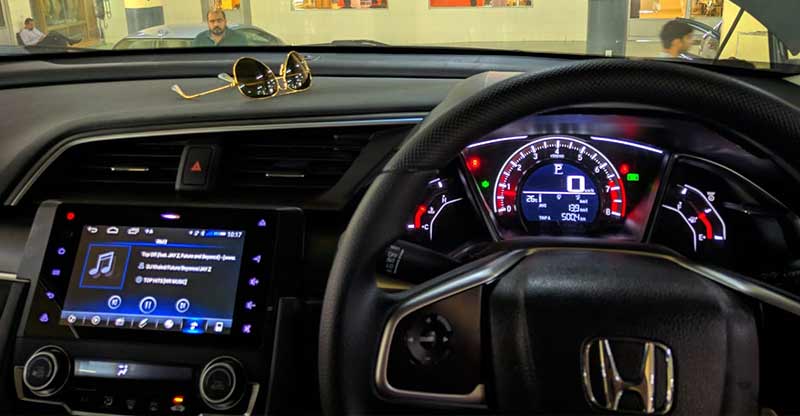 Wagan 12V personal cooler/warmer
Bose Ultra nearfield headrest car speakers
FH black leatherette seat cushions and flat cloth seat covers
Sotion back massager
10W Twinkle RGBW LED Fiber Optic Star Ceiling Kit
These products have been chosen and listed above keeping in mind every person's comfort, entertainment, and aesthetic needs.
For instance, after a long tiring day at work, on December evenings, Sotion back massager would exactly be the thing in need or when you are out on a road trip,
Bose car speaker with high-quality sound will make your experience more momentous or on a sunny hot day, Wagan 12V cooler/ warmer is there to provide you or your loved ones with chilled drinks so a heat stroke doesn't come their way.
Not only this but 10W twinkle RGBW LED Fiber Optic Star Ceiling Kit will help transform your car into an aesthetically pleasing and bright means to travel, which might also boost your mood whenever needed.
These products, henceforth, are carefully chosen to make sure that all the possible needs that have led you into discovering upscale car interior products are met.
And before moving on to the reviews, make sure you also check out the following car products as well.
Wagan 12V Cooler/warmer 14L EL 6214
With internal dimensions of 12'' by 8.5''by 5.5'' and external dimensions of 19'' by 10.25 by 12' 'along with a built-in shoulder strap, this personal fridge isn't a hassle to place in your cars.
This cooler/warmer is essential in times of corona, as they reduce the exposure one can have to unhygienic food bought from Fastfood joints during the trip.
The food you pack from home and store in this fridge saves your time spent on fast food eateries along the way.
Moreover, with a power consumption of 48 watts, the temperature on this fridge is easily adjustable with a hot/cold/off button.
The maximum temperature that this fridge could reach if the user selects the hot setting is 140 degrees, this perfectly keeps your food warm throughout.
The minimum temperature is 20-degree C below room temperature, pre-chilling of items further assists in reaching the lowest possible temperature
The capacity of this cooler/warmer is about 14L and could easily hold 11-12 soda cans for your homies to enjoy during the trip. It also comprises of 2 cup holders on the exterior.
With smooth texture on the outside, this aesthetically pleasing neutral-colored cooler/warmer has a detachable cord of around 9 foot making it easily accessible.
Furthermore, this cooler/ warmer has its medicinal usage too, as it aids in storing insulin for diabetic people so they do not miss a dose before having their meal on the go.
Hence this upscale Wagan 12V cooler/warmer is surely a car interior product you don't want to miss out on.
Bose Ultra nearfield headrest car speakers
Did you ever have a dream of going on a long drive with your favorite song playing on a high definition speaker as loud as possible?
Bose speaker will surely make your dream come true. Whether you have a Nissan or a luxurious expensive Mercedes S-class Bose ultra-nearfield is there to help you out.
The audible distortion at higher frequencies is prevented by helicoid surround and adjustable soundstage surrounds the traveler with sound.
Although the speaker is right behind you in the headrest, it gives the impression that the sound is coming from far away.
This headrest speaker has multi-dimensional as it not only plays music but handles calls as well with extreme convenience.
These speakers also recognize and provide important directions for safety, navigation, etc. This means you'll never be alone in the car if ultra-nearfield is with you.
This also helps the driver in enhancing their focus and staying aware while driving.
Not only this but each passenger in the car could also have their personalized sounds hence one passenger could easily attend their call while others can continue enjoying music.
Ultra-nearfield speakers also can minimize the noise of other cars, engines, etc for the passengers and give them a euphoric experience.
Ultra-nearfield is not the same for every car instead it is more personalized for every brand such as the two Ultra-nearfields are combined with personal space technology to give 360-degree sound in a small car.
Therefore, the Bose Ultra-near field is the best and exclusive interior product when it comes to the provision of entertainment during road trips.
FH group leatherette seat cushions
These silicone leatherettes black cushions are another exclusive product that not only makes your car aesthetically pleasing with its fine leather look but provides you comfort as well.
They are easily adjustable with zippers on the top and a non-silicon interior. The installation also is quite effortless and hassle-free.
Leatherette cushions prioritize comfort with safety as it is air-bags compatible. This means your life wouldn't be at risk if you choose to give your car a makeover with these
The dimensions of these cushion cover by FH group are 25.98 by 22.05 by 5.91 inches and weight is almost 5 pounds.
The material used in the exterior of this product is Faux leather with durability and softness, The interior is made of highly-dense foam, keeping it in shape throughout usage.
It is also not a high maintenance product as it doesn't get dirty quickly and if it does, cleaning it with a microfiber cloth is pretty easy.
As for flat cloth seats, they are made up of high-quality premium fabric with 10mm foam to make it comfortable and cool to travel on hot summer days
Its dimensions are 11 by 5 by 15 inches with a weight of almost 2.25 pounds. They too are easy to install and easy to clean.
This flat cloth seat covers along and leatherette cushion covers are perfect to give your car an elite look.
Sotion back massager
If you are an enthusiastic professional or a zealous sportsman and by the end of the day your body needs slight pampering, choose sotion massage seat as an exclusive car interior product.
This massager comprises of airbags multi-layered on the neck and two nodes for a massage. This helps in relieving neck pains and tensions.
For the back, this seat has 6 nodes for massage, shiatsu, and heat functions. This relieves pain, tiredness, and stress.
The role of airbags is to provide relief to sore muscles of the buttocks and necks, this combined with heat makes it a rejuvenating experience.
This air compression turns off automatically after 15 minutes so if you are busy driving or doing another task, you wouldn.t have to worry about turning it off.
The dimensions for these massage seats are 8 by 6 by 2. further it comes with a 12V adapter to make this seat usable in the car.
Another feature that this seat massager has is an optional heat function present at the waist and lower back. It is safe to use as it automatically turns off after 30 minutes.
However, this heat function isn't hot but it gives a warm effect this is effective for cramps and sore muscles especially.
Henceforth this massager is a necessity when it comes to having comfortable car travel since it relieves pains, sore muscles, tensions, etc within 30 minutes making you fresher and active than before.
10W Twinkle RGBW LED Fiber Optic Star Ceiling Kit
With blinding lights bursting on your Bose ultra-field speaker and this Fiber optic ceiling in your car is an experience excruciatingly revitalizing.
10W twinkle fiber optic star ceiling kit comprises of one light engine source, one twenty right key RF remote controller, one glow fiber optic cable, one power adapter, and one user manual.
The material of this product is aluminum and it has a warranty for two years. Metal Batteries required for this are of 1 lithium.
Fiber optic star ceiling is also operatable by mobile application in case the remote isn't available. Moreover, its installation is not complex enough for a person to not do it themselves.
There are almost 13 static colors from which one could appear on the star ceiling if a remote is being used. Whereas, using application provide a choice from 16 million colors. Brightness is also adjustable.
The fiber optic star ceiling kit is non-conductive and waterproof making it safe to use. It is also durable and has a long lifespan.
The dimension of this star ceiling is 2.4 by 4.13 by 3.43 inches whereas its weight is 1.83 pounds. It also has different modes which makes it more interesting as a product.
The company also has a good after-sales service if you lose a remote they will send you a new one easily and will make sure that you are satisfied with their product.
Henceforth, a 10W fiber optic star ceiling is another classy and dope product that would step-up the game of car interior for you. Make sure to give it a try.
Frequently Asked Question (FAQs)
What makes a car interior high-end?
A car interior is classified as high-end if it consists of features and products which are more than a necessity and our lavish such as Wagan 12V cooler/ warmer or fiber optic star ceiling. These are not usually present in cars and contribute to having a luxurious experience.
Could Bose ultra-nearfield speakers be installed in a car at any time?
No, it couldn't be instead it is to be done at the time of manufacturing.
Could high-end car interior products be used in any car like KIA, Honda, etc?
Yes, as Bose does offer installation of their speakers in Kia and other products like sotion massage seat, FH leatherette cushion can easily be used in Honda.
Does personal fridge take-up a lot of space in a car?
No, they are designed and manufactured in a way to cause convenience not an inconvenience for people using them in their cars.
Which high-end car product is the best one to buy?
Well, it depends on your needs or preferences if you require something which makes your car aesthetically pleasing you can pick fiber optic star ceiling or FH leatherette cushion, however, if your top priority is comfort than you can go for Wagan !2v cooler/warmer or Sotion massage seat.
Does light engine source make too much noise?
No, it doesn't especially if you are playing loud music, a light engine will not disturb the ambiance with its noise.
Is it better to buy a luxury car or car luxury product?
Luxury cars cost way too much and could be too hard on your product, while car luxury products could make your existing commute luxurious along with being budget-friendly.
Conclusion
High-end car products are something that does interests people if they dream of having a luxurious experience in the cars they own.
However, with our help, this dream might no longer stay a dream if you aspire to work towards fulfilling it.
While Porsche or Mercedes Benz S-class might be a little way too much to think of buying, these aforementioned high-end car interior products surely aren't.
So next time you plan to go on a long drive or just roam around the city with your friends do try these products to have the most comfortable yet memorable trip of your life