Keeping those old single-sided traditional style refrigerators has gone too dull and monotonous. Isn't it? Well, the solution is here! With a variety of modern, stylish, and advanced side by side refrigerators available in the market, buying one can completely transform your kitchen's look.
These side-by-side refrigerators are not only stylish but also have some distinct advantages over traditional old refrigerators.
But, before purchasing one, remember!
You are about to invest your money in something necessary and expensive, and it requires detailed knowledge about what to look for in a quality refrigerator before you buy one.
We are here with our list of Top 6 Best Side by Side Refrigerators to help you save your time and effort in this buying process.
A thorough read through this article will help you get your hands on the ideal refrigerator for you.
Our List of Top 6 Best Side by Side Refrigerators: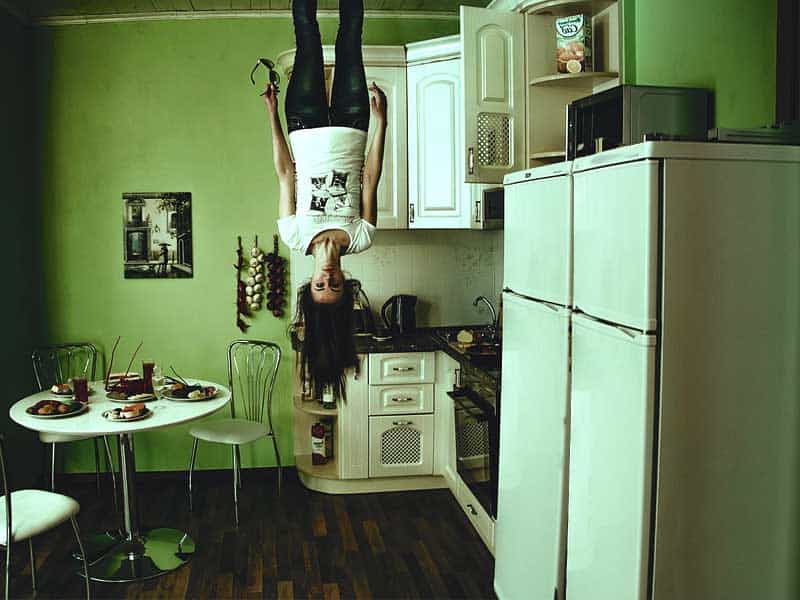 With their attached water and ice dispensers, massive storage space, creative division of compartments, advanced temperature controls, water, and air purifiers, and smart designs, these refrigerators are a must-have in the modern household.
You need to know your size requirements and the storage capacity you require in a fridge before purchasing one.
Modern side by side refrigerators have adjustable storage capacity, humidity control, smart division of compartments, air and water purifiers, advanced temperature controls, ice & water filtration, dispenser, LED lighting, and intelligent visual designs.
Besides checking all these features mentioned above, you must also know your preference for either the bottom freezer or top freezer refrigerator and the fridge's noise factor.
Keeping all these parameters in view, we have formulated this list of top 6 best side by side refrigerators, a thorough reading will help you get your hands on the best one you desire.
Frigidaire Refrigerator:
With its perfect size, more storage, sleek and slim trim design, multi-level LED lighting, and filters to keep the air fresh and pure, chill drawer, adjustable anterior storage, Humidity control, and advanced ice and water filtration, this refrigerator have almost all that you desire.
This model is just the ideal size for any refrigerator. With its 22.1 Cu Ft capacity, it is neither too broad nor tiny. If you are looking for a fridge, just the perfect size for a family of 5-6 people, then this item is for you.
If you have a family of 2 or more than six, you may check the Haier refrigerator and the LBN refrigerator, respectively.
However, one drawback of this refrigerator is that it can get a bit noisy at times.
Our observation suggests that it is neither loud nor tranquil, but it was as loud as 50 DB for some people. So if you are irritated by continuous noise, you may check others on our list.
It has more massive door storage as compared to most of the side by side refrigerators. You can store a gallon of milk in its door.
Our research showed that every 2 out of 20 users had the issue that it often rolls out of place when opening or closing the doors. This was quite uncommon, but this may not be ideal for you if you want a more static fridge.
We found out that the water dispenser of this fridge is faster than others on our list. It has counter to counter LED lightenings which make the visibility better.
It has edge-to-edge glass shelves with metallic trims, which ensure maximum space for storage of food items.
It has a counter-depth design that will help you save approx 4 inches of space on your kitchen floor.
This refrigerator is claimed to have Pure Air Ultra Filters, which purifies, cleanse, and refreshes your refrigerator's environment.
It claims to remove 99.3% of lead and 99.9% of cysts from your water through its advanced water filters.
Its ice and water dispenser works well, and thus, it is the ideal choice if you are looking for a refrigerator with water and ice dispensers, as it works fast and has an excellent filtration ability.
Advanced humidity control is an advanced feature, and this feature helps it keep your fruits and vegetables fresh. Moreover, it has a chill drawer that quickly uses cold air to cool the drinks and other food items.
It has adjustable interior storage, and you can organize your items over 100 different ways in this refrigerator.
With its chick design, it will add to the beauty of your kitchen. It is effortless to clean as the stainless is truly smudge-proof, and a wet cloth or wipe will help you get rid of all those fingerprints on the exterior of your refrigerator.
Haier Refrigerator:
If you are searching for a refrigerator for a family of 2-3 people, you have reached the right product.
With its 16.0 Cu Ft capacity, this Haier Refrigerator is perfect for a little family. Its counter-depth design will provide you more free space in your kitchen.
However, if you are looking for a refrigerator containing ice maker and water/ice dispenser, you may check Frigidaire and others on our list. This refrigerator does not include ice/water dispenser.
This refrigerator's counter depth is ideal for blending in with the surrounding cabinetry, thus giving an affordable built-in look.
Unlike Frigidaire, this refrigerator is very quiet.
Though the shelf space and drawers are spacious, there are no egg and butter compartments and no meat drawers. Its all just shelves and in-door storage.
Its unique feature is its sabbath mode functionality. Sabbath mode runs with the sabbath observations and disables function accordingly.
It also has a humidity control mechanism that provides an ideal environment to your greens, thus keeping them crisp and fresh.
The LED lighting system provides a precise, long-lasting, and bright light. It saves more energy than incandescent lighting.
We observed that the cooling/freezing function of the Haier refrigerator is faster than most refrigerators. It has a quick, cool, and quick freeze function that protects the already frozen items and accelerates the cooling/freezing of newly stored products.
It has two full-width tempered glass shelves with a capacitive touch display. Thus, not only does it occupy less space in your kitchen, but it also provides you with advanced capacity control to keep a check on how you can manage your refrigerator's capacity.
It has two encapsulated door bins that store small and medium-sized items in the doors and contain spills while freeing up the shelf space.
Two sliding freezer drawers and four sliding freezer bins provide you maximum and easy to reach kind of storage capacity.
If you want a refrigerator for more than four people, this is not an ideal choice. However, it is just perfect if you have a small kitchen and a little family.
You may not store a gallon of milk in its door, but you can still keep a tetra pack.
It has a sleek stainless steel exterior, which is very easy to keep clean and adds an aesthetic sense to your kitchen.
It is an Energy Star Certified Refrigerator.
Samsung Black Stainless Refrigerator:
This refrigerator has a water dispenser and ice dispenser in its interior, with its 22 cubic ft capacity this is ideal for a medium-sized family.
It has high-efficiency LED lighting, which brightens up and improves the visibility of items in the refrigerator.
Its beautiful sleek design will fit into any kitchen, providing a stylish and chick look to space. Not only does it have a smooth and roomy design, but it offers maximum storage as well. You can easily store approx 22 bags of groceries in the internal storage of this refrigerator.
It has two crisper drawers to keep your refrigerator fresh and keeping all your greens crisp till usage.
It has adjustable shelves so you can manage the internal storage as per your desire. The door bins are huge enough to hold gallons, jugs, and pitchers. This will help increase the shelf storage.
The exterior is stainless steel and is smudge-proof. It is fingerprint resistant, and so it offers a great everyday look. You can easily clean it from both internal and external sides.
However, if durability is what you are looking for in a refrigerator, this is not ideal.
We landed with an observation that every 2 of 20 people complained that although the gadget has worked well in functionality for them, the quality of material used in its manufacture was undoubtedly sub-par.
Every 2 out of 20 people had somewhat damaged the interior or the exterior of the refrigerator. These damages were cosmetic, but the cause for the damage is reported to be the wrong installations of the doors, the shelves' poor material quality, etc.
You cannot afford to lose grip of a bottle or can etc. in this refrigerator as you will end up cracking the shelf or manage to make a clear gash on the compartment.
But you may check Samsung Stainless Steel Refrigerator below to get a more durable design.
Samsung Stainless Steel Refrigerator:
Not a single user of this stainless steel refrigerator complained about durability. Therefore we added this product to our list of top 6 best side-by-side refrigerators.
It is a larger fridge with an internal capacity of 25.5 Cu Ft but has the same width outside. Therefore, it occupies the same space as any other relatively low capacity refrigerator.
It is 33 inches wide only. Thus this narrow width and ample storage make it unique among all other refrigerators on our list of top 6 best side-by-side refrigerators.
This smart design makes it ideal for huge families with small kitchens as you can save maximum space in your kitchen and yet avail maximum storage capacity of this refrigerator.
It has a slim-designed wall duct, which adds to its Space Max Technology and creates even more storage space inside without compromising on energy efficiency.
Its twin cooling plus technology assures that all the compartments of the fridge and freezer are cooled separately. This feature keeps the food fresh and prevents odors from mixing.
Items are kept in peak conditions due to the independent cooling ability of each compartment.
It is easy to keep different foods at their best by keeping them in their required temperature. It has a wide-open cool select pantry with a flip-open top and a choice to adjust the temperature as per your preference.
Despite all these pros, there is one flaw in this refrigerator: 20% of its users complained that the compressor fan of this refrigerator and the drain tube freeze almost every six months, resulting in temperature disturbance.
Moreover, a few users also faced the issue with the ice dispenser. Some complained that it takes more than 60 seconds for the crushed ice to dispense two cups of ice. However, this was not a common issue.
High Efficiency LED lightings are present on the top and all sides of the fridge, thus illuminating every corner beautifully, ensuring better visibility.
This refrigerator has an ice master with a compact design. It can produce up to 4.5 kg of ice a day and still store 1.9 kilograms of ice.
The Ice master takes up less space in the fridge, thus providing more storage in the refrigerator.
The door bins are robust. They have a stainless trim at the bottom, adding to their durability. Moreover, they are enormous enough to hold pitchers, cans, jugs, and gallons of water.
The water filter does not take up additional shelf space and is easily accessible. With this, you can change the filter anytime to ensure clean and purified water.
Its freezer compartment is more extensive and spacious than all others on our list. So you can easily organize and access the frozen items in this easy slide freezer.
Kenmore Refrigerator:
The best part about this refrigerator is that it has advanced controls. You can stay in touch with your refrigerator from anywhere with Alexa. You can make lists with Alexa or the Kenmore smart app to manage your items in the fridge.
Kenmore has paired modern conveniences with smart technologies and has created this french door fridge with both space and smart features to keep an eye on your working status even when you are not home.
It has the maximum storage space, i.e., 27.7 Cu. Ft. you can store many fresh food items, vegetables, fruits, and leftovers, all in separate compartments.
With the dual freezer drawers, you can easily stash and organize frozen foods. With a slide-away shelf, you can create extra space to store taller items.
Cool Edge Direct Door Cooling allows a continuous supply of cold air circulating all through your fridge, thus maintaining a fresh environment.
The Charcoal filters provide a Clean Flow Air Filtration. This feature keeps your fridge smelling fresh.
This ice and water dispenser also takes less space and provides more storage on the inner shelves. Moreover, you can fill pitchers, jugs, and large cups through this dispenser.
However, a few of its users have complained that the ice and water dispenser on their gadget broke after just 6-8 months usage.
Our research showed that the compressor's life is also less compared to the other refrigerators on our list.
Through Alexa voice command, you can accelerate the ice-making system, monitor, and adjust the temperature, receive open door alert, and even set up automatic filter replacement.
With its simple and easy to use water dispenser, this fridge is great if you have kids at home. Moreover, it is ideal for large families.
LBN Refrigerator:
This refrigerator is extra large with advanced and creative compartment division. It also has a water and ice dispenser on its exterior.
An ideal choice for a large family as it has more capacity then Haier and Frigidaire refrigerators. With its 24.0 Cu Ft capacity, this refrigerator has higher storage and more creative division of compartments.
The unique feature that made us add this product to our list of top 6 best side-by-side refrigerators is its soft freeze bin. With this specific feature, this LBN refrigerator has a specially designed zone that controls how a food freezes.
For instance, in this refrigerator, the soft bin will keep the ice cream soft enough to be scooped out quickly.
It has adjustable Gallon door bins to help you get maximum storage space for large bottles and gallons. This will automatically free up shelf space.
Having this refrigerator will make quick meals an easy grab for you. It has special frozen pizza storage, where you can store two boxes of pizzas upright. This will keep them out of the way. You can also unfold this storage to maximize your shelf space.
This refrigerator provides ice and water dispenser. Its Store-N-Door ice dispensing system helps free up more shelf space. Moreover, you can remove the bin to fill large containers like gallons or jugs.
It has durable and well-carved metal shelves, a sleek chick exterior design, maximal internal storage, and also provides a water and ice dispenser.
All these features will make it the most attractive item, adding a bold and distinct look to your kitchen.
If you have a small kitchen, then this is not for you as it occupies space. In that case, you can view the Haier and Frigidaire refrigerators on our list.
It has an LED-lit interior, which makes the interior bright and visible.
Its stainless steel design is effortless to clean. Just take a microfiber wipe dip in vinegar and water solution, rub it over your fridge's exterior, and all those fingerprints will be gone.
Conclusion:
All refrigerators on our list of top 6 best side by side refrigerators have their own pros and cons. With the clear knowledge of your personal preferences in a fridge, you can easily select one from these six.
However, if we were to choose from these, our preference would be Kenmore refrigerator as it can be controlled from even a distance. Others are more preferable for families and not for workplaces or people who work long hours away from their houses.