We recommend a 15.6 iches screen size, when it comes to laptops and 27 inches, where the gaming monitors are in question.
Some people find 27 inches to be too large whereas others don't hesitate in using a 32 inch, something that is based on their personal preferences.
Nevertheless, you should keep the resolution and refresh rate in mind while choosing a gaming monitor.
As these are 2 main things when it comes to gaming. Other things can be compromised on.
Best size for 1080p resolution
If you are gaming in today's world, a 24 inch 1920×1080 resolution with a 120 or 144 hz refresh rate (anything above 60 hz) is pretty basic and one of the most economical options out there. With the technology so improved, anything below this won't be recommended for gaming nowadays.
This monitor will pretty much do the job for you when it comes to the image details and screen real estate.
Why this monitor?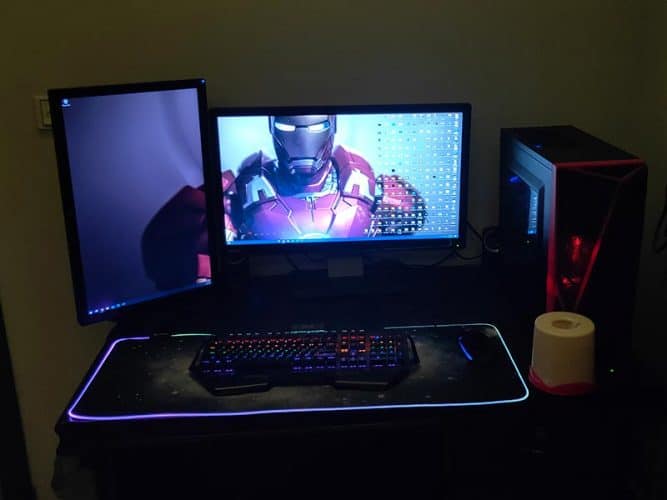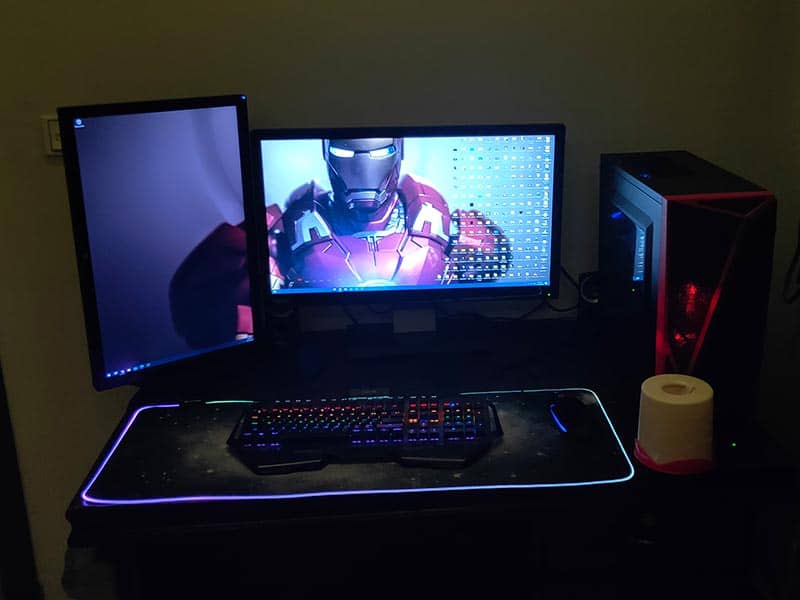 A bigger monitor than this, say a 27-inch monitor is just too big for this particular resolution.
You'll get 81PPI which will make the image pixelated and details would be a little blurry as compared to 24
So for 1080p resolution, a 24-inch monitor is the best option.
Best size for 1440p Resolution
The 2560 x 1440 WQHD (Wide Quad High Definition) resolution as popularly known as 2k would suit monitor sizes above 24 inches.
When it comes to 2k, the 27-inch monitors are considered ideal as they give you 108 PPI which is just the most perfect spot between the picture details and screen real estate.
But with them you can go up to 32 inches easily, speaking from a personal experience.
But again keep in mind to get a higher refresh rate than 60 hz if you are heavy gamer.
Best Size for 4k Resolution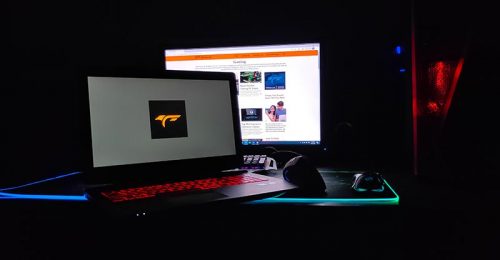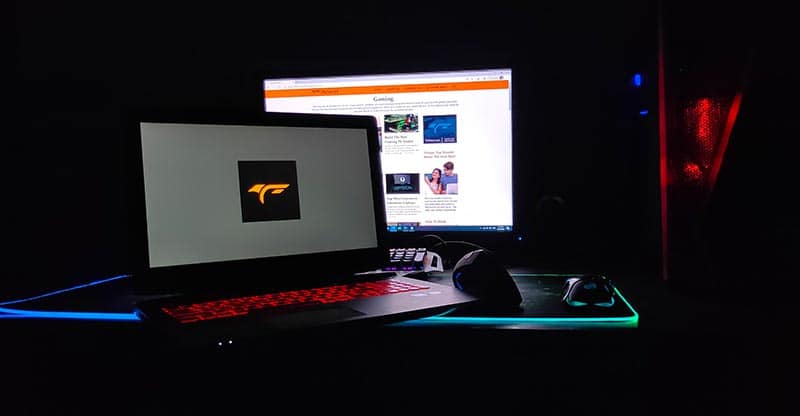 If you have a budget, definitely go with 4k. But to reap the maximum benefit out of 4k, keep in mind to get above 32 inches monitor.
A 40″ might be an overkill but its amazing to play games on.
Ultra-Wide Monitors
Ultra-wide monitors recently came into the scene and are getting popularity at a very high rate. These monitors feature a 21:9 aspect ratio as compared to the standard 16:9 ratio.
They provide a more immersive gaming experience because of the curved screen.
These monitors come in different sizes but the 34 inches size is most common one.
The 34 inch size comes in both 3440×1440 or 2560×1080 resolutions.
The 2560×1080 resolution is not the best option as it provides you the same pixel density as 1080p resolution on a 27 inch monitor.
So in this category go with at least 2k and again with higher refresh rate.
Multi-Display Setup Monitors
You often see people playing games with a configuration of two or three monitors placed in a similar manner as a single curved monitor.
This allows them to reach a next level of immersion, blocking out the distraction. 
There is no specific size for creating such a setup though as you are possibly using 3 monitors you might want to choose smaller ones to ensure that they do fit on your desk. 
But keep in mind to get the same size and resolution for all of them. Otherwise, it's really hard to configure them during gaming.
Type of Games matter too:
Your gaming style and preferences matter a lot. 
For example, if you play fast-paced games that require quick reflexes (COD) then you should probably opt for a smaller monitor with a even better refresh rate than 144 hz.
Such monitors will provide you the speed you need to maneuver quickly in a first-person shooter or other similar games.
However, if you like playing games with highly cinematic graphics and sharp details like a story or RPG games then we recommend a high resolution with a normal refresh rate.
Make sure you also check out the Top 10 Metroidvania Games we covered.
Distance from the Monitor:
If you have a 20-inch monitor, then your eyes should be somewhere viewing from a 20 to 40-inch distance from the monitor, similarly, if you have a 22-inch monitor then the distance increases to somewhere between 22 inches to 44 inches. And so on.
Try it out.
If you still suffer from eye fatigue from the recommended distance then you should probably move a bit farther away, but this is certainly a good place to start.
So you should also consider the distance you are used to between your eyes and the Monitor before buying a new one.
Is using your TV as a gaming monitor a good option?
Well turns out that there are still a few differences.
Since computer monitors are specifically designed for more specific applications in mind, such as gaming.
Their specs are different from that of televisions.
The refresh rate is there sure. But there is also contrast/colors, response rate, input lag etc.
In simpler words. For example, most monitors out there today give you a much smoother experience with a much shorter delay between pressing a button and seeing the corresponding movement on the screen as output.
Even some brilliant quality TV's on the other hand turn out to give a lag time which is around ten times slower.
In addition to that, it's much easier to find monitors with high refresh rates, TVs on the other hand though on paper have higher refresh rates are usually referring to software trickery that inserts fake frames to make the motion appear smoother.
But I see some high refresh rate TVs coming in now.