Air travel can be complicated; not only do you have the long exhausting trip to look forward to, but you also have to worry about your baggage getting there safely.
The handling staff doesn't help alleviate these worries either; baggage handlers on airplanes and airports are notoriously rough and careless when it comes to handling your valuables. So, who wants to spend the entirety of the trip breaking a sweat about whether that laptop they packed or maybe the camera they're bringing with them is not shattered to pieces already?
Most airlines allow their passengers to bring a personal item and a carry on so one way to work around this problem is to pack your valuables in a backpack to carry with you.
Here's where it gets more complicated though; does that backpack of yours qualify as a carry on?
You might not want to risk finding it out later at the airport because in the event that it's not, you'll be required to pay a hefty amount of money to gate-check your backpack.
Meanwhile, it will still be subjected to the same rough handling mentioned earlier. So how can you know whether your particular backpack can be considered a carry on?
The backpack's size and weight are some key factors that help in deciding the answer to this question; let's break it down.
What size is your backpack?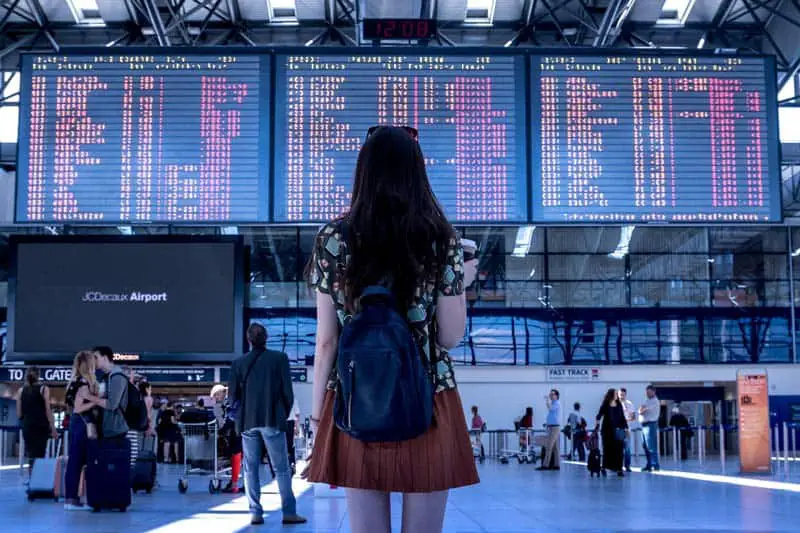 Turns out, whether your backpack qualifies as a carry-on or not has a lot to do with its size. As a general rule, if an item fits under the seat in front of you- it is considered as a personal item and if it fits in the overhead cabin, it qualifies as a backpack. Most airlines allow you to bring one personal item and one backpack along with you to the plane.
Airlines usually have their own sets of guidelines for the maximum size a carry-on backpack can be. However, most airlines will allow bags of up to 45 linear inches (length + width + depth) or 22 inches long, 14 inches wide, and 9 inches in depth.
To avoid any sort of hassle at the airport, what you can do is to ensure that your backpack does not exceed these dimensions because just because a particular bag is advertised as a "carry-on bag" does not mean that it will actually be considered as one.
Make sure you check both, the dimensions of your backpack and also the airline's websites for any guidelines they have regarding carry-ons. Though the above-mentioned rule applies to most airlines out there, budget airlines will often have stricter requirements. So be vigilant and get all your measurements as it can greatly impact the safety of your valuables during a flight.
Check out our list of the best travel bags that meet these requirements below!
How much does your backpack weigh?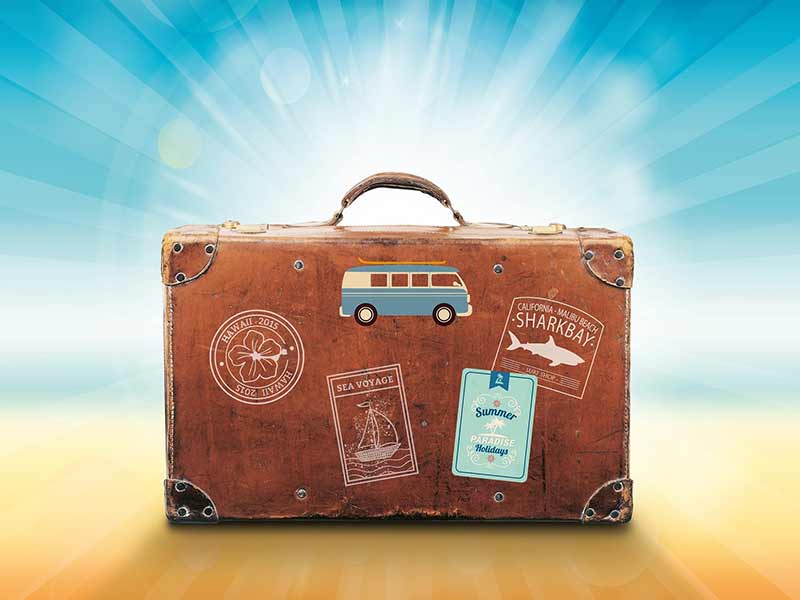 Though this does not apply to all airlines as some don't usually pay heed to it while others are more stringent, the weight of your backpack is another factor that comes into play.
Some budget carriers and international airlines have certain weight limits for carry on bags. For example, airlines like Air Canada, Caribbean Airways, etc. allow backpacks of up to 22 lbs. For LATAM, the maximum weight is set at 17 lbs. and for carriers like Emirates and Qantas, the requirements are even stricter with the maximum allowed weight being 15 lbs.
Fortunately, however, most US airlines don't impose any particular restrictions on the weight of your backpack and the general rule is if you can carry it and it fits into the overhead cabin, it works for them.
Do different fares get different policies on carry ons?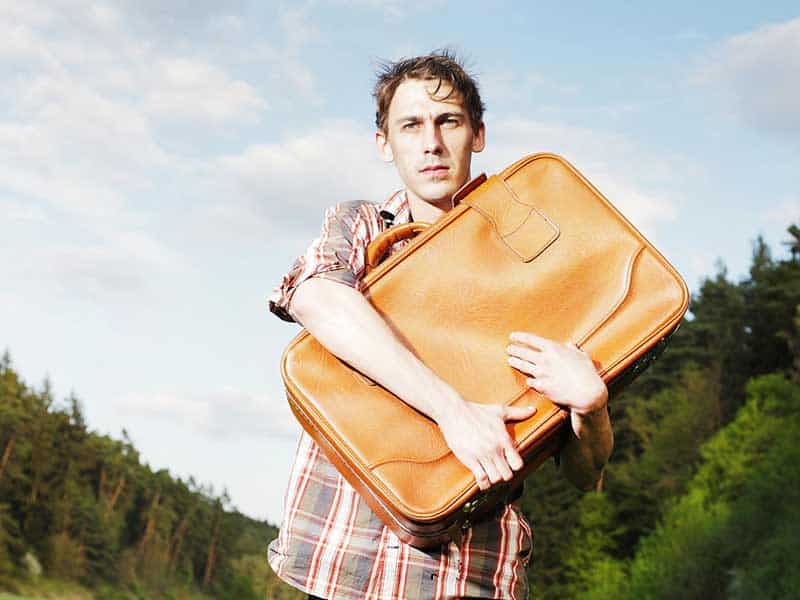 If you are paying for the premium traveling experience of flying in business or first class, you'd expect to get some additional perks, right?
That's true, as it turns out, because of the additional storage room that comes with a better fare. Most airlines have laxer rules for their first or business class fares as compared to those traveling in economy.
For customers flying in economy, they may be allowed only one personal item onboard with no permission for a carry-on backpack, as is the case with most flights on United Airlines. In the cases where they do allow a backpack, the weight limit is capped at 50 lbs. which is in stark comparison to the usual 70 lbs. maximum weight allowance on a first-class seat.
Again, the rules of individual airlines may vary, but you're more likely to get away with having a heavier backpack on a first or business class seat than on the economy class.
What happens if my backpack is gate-checked at security?
Perhaps the size is too big or the weight exceeds the maximum allowance but for any reason, if does not meet the set requirements to be considered a carry on, you'll be required to gate-check it at security.
What this basically means is that the backpack won't board the plane with you. Instead, it'll be tagged for identification and sent off to the cargo area to travel with the rest of the luggage. You'll be required to pay an additional fee and the backpack will most likely be returned to you upon your arrival.
A far from an ideal scenario for most, especially if the backpack carries electronics and other valuables. If you don't want to go through this experience here are some travel backpacks that you should seriously consider getting- and ones that most definitely will qualify as carry ons.
The best travel backpacks you can get:
Tortuga Setout Backpack: This highly recommended backpack comes with a usable packing space and is super lightweight at just 3.3 lbs (1.5 kg). The premium comfort, convenient packability and access makes it a popular choice among many travelers. With a subtle aesthetic that blends in and works for any user's case, this backpack should be the go-to choice for you.
Cotopaxi Allpa: This easy to organize and comfortable to carry backpack comes with a rainfly for downpours and some water-resistant surfaces (which comes in handy if you often place your gear on the ground). The backpack features a convenient clamshell design (opens up like a suitcase) and highly modifiable straps that make it a great all-around bag for travelers who have a habit of packing light, or for people generally looking for less to carry.
Trakke Storr Carry On Backpack: With a balance of style and rugged functionality, this super minimalistic backpack has all the essentials of a great carry on. It features convenient packability and access through a clamshell opening design. Moreover, it also contains specialized pockets for your smaller items and quick-access essentials, and an external access sleeve for your laptop. With modifiable shoulder straps and an agile and sleek 30L design, this backpack is sure to meet the requirements of every airline.
Final thoughts
The general idea of the whole banter is that if you can carry your backpack around with ease and it fits into the overhead compartment of your seat in the airplane, it qualifies as a carry on.
Note that your boarding number might also affect whether the airline will permit you to bring it with you while boarding; in some cases, if you're boarding last, then the space in the overhead compartment might already be occupied by someone else before you can even get on. Though not a rule, you might do well to plan ahead for such a scenario.
Make sure to check with your airline before flying so you know what set of rules and requirements you're working with.
And lastly, when it comes to packing, make the use of a luggage scale to weigh your bag if you're concerned about weight so that you are within the carry on luggage weight guidelines set by your airline- to save yourself the hassle of gate-checking at the airport.