Now that remote meetings have become a daily thing we need to figure out what tools to use to make our remote meetings better.
All you need is three different tools and you should be good to go. You need video conferencing software for online meetings, screen recording to record your meetings, and cloud storage to store and share your files.
However, if you're not tech-savvy and don't know your way around these tools you may find yourself confused and overwhelmed given how many options the internet gives you.
To make your job a bit easier we've put together a list of some of the best tools for remote meetings below.
Video Conferencing Softwares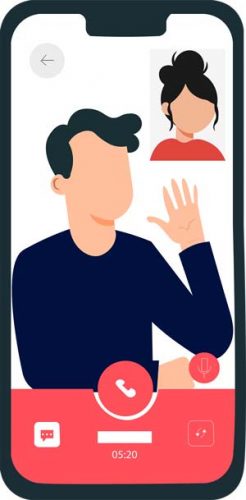 There are tons of video conferencing software out there like Zoom, google meet, Microsoft teams, etc. if you're new to video conferencing you will get overwhelmed with the plethora of options that you get.
Let's weigh the pros and cons of some of the most popular video conferencing software and try to understand which one will cater to your needs the best.
Zoom
Zoom is one of the best video conferencing and messaging software for computers and mobile devices. What makes Zoom so popular amongst people of all age groups is that it has a user-friendly design, and the UI is extremely intuitive and easy to understand.
It supports 1,000 participants at a time and can support 49 videos on a single screen, though such large meetings need to be conducted on big-screen monitors.
Zoom offers a wide range of features. It allows you to save the meetings locally or on the cloud. Additionally, it also transcribes your meeting for you which is a very useful feature. The participants can also share their screens and provide their own notes if required.
Moreover, Zoom is extremely secure. It uses 256 TLS encryption for both the meeting and the shared files.
Zoom has become a household name in the midst of the current global pandemic. People were forced to stay at home to stop the spread of covid-19 which allowed Zoom to rise to the top by connecting the world virtually. It became the go-to platform for everybody when it came to virtual meetings. Whether it was for office meetings, online school, or a virtual game night everybody started using Zoom.
Although Zoom is a paid software the basic account is free of charge and can accommodate up to 100 people for 40 minutes.
Some may think of this restriction as a blessing, though, since meetings are sure to start on time and the participants stick to the agenda.
The tool has a premium version that costs $14.99 monthly and allows limitless sessions.
Google Meet
Google Meet is one of the most popular video conferencing services out there. It was formerly known as Google Hangouts but was later rebranded as Google Meets as a part of the Google workspace office productivity platform.
It is one of the simplest video conferencing software out there. It doesn't require you to sign up or create a new account, all you need is a Gmail account and you are ready to get started. Plus there is no need to download this software on your computer because it is available in the form of a web app. If you're using it on a mobile device you can download the app but it isn't necessary.
One of the most impressive things about this app is that it doesn't come with a monthly cost. It provides all the features for free which gives it an edge over apps like Zoom.
Although it doesn't come with too many features as zoom does, it gives you everything you need for a smooth meeting like screen sharing and video sharing. Another plus is that this app has a very intuitive and simple UI which means everyone can use it without needing to watch a bunch of youtube tutorials to understand how the app works.
GoToMeeting
GoToMeeting is another video conferencing service that provides all the basics like audio, video conferencing, and screen sharing.
What makes GoToMeeting one of the best video conferencing apps in the market is its mobile-friendliness. From setting up a meeting, inviting participants, and conducting the whole meeting everything can be done using your smartphone. It also gives you the option to change call and video quality which is a unique feature. Plus it works both on Android and iOS which is always an added bonus.
This software can cost you somewhere between $12 to $50 a month depending on the package that you go for. The cost can also vary depending on whether you're buying for an individual or an organization. The most basic package offers 150 participants which is more than enough for most users.
The Business plan allows 250 participants and gives you access to some admin options. In addition to that you also get drawing tools and mouse sharing. The enterprise plan, however, can accommodate a total of 3000 participants.
This app also allows you to join a meeting with a single click much like some of the very best video conferencing apps out there like Zoom and Google Meet. The users also get the option to change call and image quality.
This software has as many as 3 million users globally on a monthly basis and over 55 million meetings every year.
Microsoft teams
MS teams allow you to set up a meeting with one or multiple people. What makes it different from other video conferencing softwares is that it can also be used to conduct webinars and large meetings with up to 1000 participants.
Microsoft Teams comes loaded with features. It offers video conferencing, screen sharing, call recording, live captions, background blur, and chat. When integrated with Microsoft 365 this software becomes better than any other video conferencing software in the market.
Some schools and colleges have started using MS Teams for online study in place of Zoom because it is as good as Zoom if not better.
It comes with both Android and iOS support which means you can join or start meetings from wherever and whenever without having to jump onto a desktop or boot up your laptop.
However, Microsoft Teams is one of the more expensive options because it doesn't come as a standalone software it comes with Microsoft 365. Microsoft offers 3 different plans the MS 365 business essentials costs $5 a month, the MS 365 business costs $8.25 while the Business premium plan costs $12 a months
The premium plan gives you access to a full MS 365 desktop applications suite whereas the essentials plan only gives the user access to cloud-based applications and storage.
Screen recording.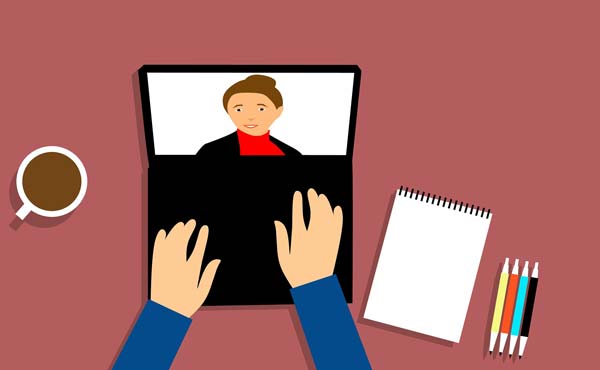 A business meeting can be useful even after it is over. Chances are the team may need to refer to the content of the corporate get-together for some data or details. To this end, it would be reasonable to have the meeting recorded.
Screen recording is particularly useful for students who are taking online classes. They get to listen to the recorded lectures multiple times which gives them the opportunity to get a better understanding of the course content.
However, there really isn't any need for separate screen recording applications because most of the video conferencing softwares come with the option of screen recording. Not just that some softwares even transcribes the meetings for you.
Making screencasts, editing and saving any video content, sound recording, taking screenshots, capturing the webcam output, and even scheduling the recording are some features that you may want for your online meeting all of which are offered by softwares like Movavi, Zoom and Microsoft teams.
Cloud Storage Services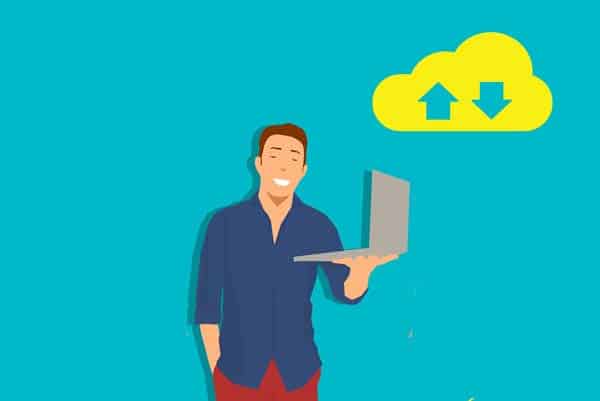 Cloud storage is an incredibly useful tool for remote meetings. rather than having to mail your files to your team members, you upload your files on the cloud storage that you are using and share the link with your team.
You no longer have to send your files to every team member through the email and worry about not being able to share large-sized files. You can upload all your files on the cloud storage and your team can access them through the permanent link that you've shared with them. With cloud storage, you get more accessibility, flexibility, and scalability
Dropbox
Dropbox is a place where all the scattered work comes together. It helps you organize your data, get it in sync with the team plan and keep it secure.
Dropbox allows you to store your content in a safe place that you can access from any device that has an internet connection whether it be your computer, smartphone, or tablet. Whatever changes you make will be synced with your account and every team member will start seeing the updated content.
Using dropbox also saves you a lot of time because you don't have to switch back and forth between different apps to edit your office files. You can work on all your office files directly in dropbox.
Back in June 2019 dropbox partnered up with Zoom and Slack for new integrations. Now not only can you share your content with your team, but you can also send messages on Slack and set up a video conference using zoom.
Dropbox started out as a cloud storage service but now it has evolved into a full virtual workspace equipped with tons of useful tools.
One of the reasons that made dropbox so popular was how quickly it would sync all your files. It uses a technique called block-level file copying. In layman's terms, this means that when dropbox syncs a file it only copies the edited parts rather than copying the whole file every time changes are made. it takes the longest time to sync the first time but after that, it syncs all your files almost immediately.
Dropbox offers you a small amount of storage for free. The free plan has 2 GB of storage but, if you want to increase the storage space you can do a few things, you can either add your friends and get 500 MB with each friend or you can pay $11.99 per month to get 2 TB of storage.
Google Drive
Google Drive is Probably the most popular cloud storage tool with almost a billion users worldwide daily. It allows you to create files, edit them, and share them in real-time collaboration.
Google Drive is really effective because it integrates quite seamlessly with docs, Sheets and Slides, and most importantly cloud-native apps that ensure effective team collaboration.
Drive supports more than 100 different types of files, including, word, pdf, and images. It also works perfectly with apps like Adobe, Atlassian, DocuSign, Salesforce, Slack, and much much more, Creating an efficient ecosystem for the users.
Anyone who is granted editor's access can write or make any other additions or alterations to the file, leave comments, and suggest corrections. All the changes are saved the second they are made.
Compared to Dropbox Google Drive offers a lot more free storage space, 15 GB to be precise. However, your storage space is not limited to that, google gives Unlimited storage with google photos. You can store an unlimited number of photos on google photos as long as they don't exceed 16MP and unlimited videos up to 1080p.
You can buy additional storage by paying $20 annually for 100GB or 30$ per year for 300GB.
Final thoughts
If we were to pick the best video conferencing software in the market right now Zoom will come out on top simply because of how many options and features it gives you. Even though Microsoft teams gives you everything that Zoom does but when it comes to pricing MS Teams is on the expensive side, which gives Zoom the edge over MS teams.
When it comes to cloud storage Google Drive always beats Dropbox because it has more features, better pricing, and a better overall ecosystem.