Discover an amazing device today: A playing smart music flower pot. Yes, you heard it right.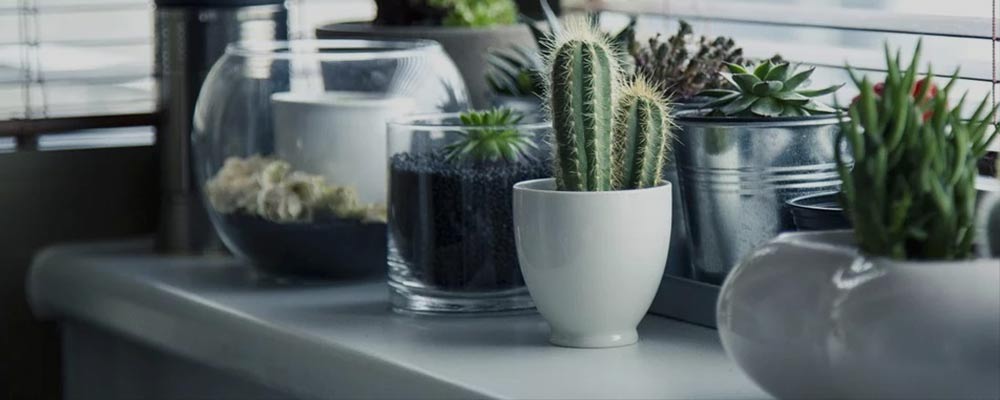 A plant that plays music. One of the best gadgets for men who have everything.
And we bring you the best musical flower pot which is available in the market right now.
Even if you've got a dedicated home theatre with all those fancy speaker cables and an amplifier almost the size of a missile, chances are that there are going to be times when you're going to regret not having a Bluetooth speaker.
You might need a speaker on your next adventure trip or a portable powerhouse to take with you to the beach or an absolute rocking speaker for your next house party.
A Bluetooth speaker can go places that your home music system can't while still making you enjoy music to the fullest.
Bluetooth speakers can never be beaten regarding convenience and price.
So which one is the best for you? We've got you covered.
If you're a beach person, water and dustproof are a must, and if you're a party person, you need one that allows multi-pairing of devices.
However, regardless of your usage, it is imperative that the Bluetooth speaker should have a decent battery life along with clear and loud sound quality.
Here's are the pick of the top three speakers that you would love to have around you. If you are interested in gardening, we highly recommend looking into Wireless plant moisture sensors.
Okearin F1 Bluetooth Speakers
Discover what this amazing device does, if you already don't know.
Why it's the best?
Compactness: measures 4.5 x 4.5 x 4.6 inches
Touchscreen
Multi-functional features
Bluetooth (4.0 technology)
battery life
Water resistance – Splash-proof
Decorative design
Specifications
Transmission range: 10 meters
Battery capacity 1800mAh
Playing time: 15 hours
The Okearin F1 speaker's energetic performance and stylish design make it an absolute joy to use. It is a truly unique piece equipped with the following features:
Multipurpose
Okearin F1 is a small speaker but with wide usage and is well suited to both indoor and outdoor use.
It can be used for planting and can also serve as a cute pen holder on your study table.
At night time, it becomes the perfect soft night light lamp you always wanted to have as it creates a warm and cozy atmosphere. The color breathing light is best suited to people who fear dark and keeps covered safe from tripping over at night.
The best thing has to be the touching piano. Yes, every touch on the plant will make a sound like keys of the piano, and there are about 15 MIDI music for you to choose from.
Bluetooth technology
It is equipped with the latest Bluetooth 4.0 technology which maximizes the device compatibility and pairing speed which allows you to instantly connect to all your smart devices to a range of 33ft.
Warranty
Okearin gives lifetime warranty from the date of retail purchase to the original end-user purchaser.
Battery Time
Now you can enjoy 15 nonstop hours of music, all credit to the excellent rechargeable lithium-ion battery. It can be charged from most USB power sources within 4 hours.
Design
It is the cutest addition to your study table or bedside. The non-slip base prevents it from falling while adding the charm to your space. It is incredibly portable and easy to pack away. Also, it is splash-proof so it will last a long time.
Pros. & Cons.
PROS:
Great portable design
Exciting, dynamic sound
Strong midrange
Decorative
CONS:
Not completely waterproof
A bit expensive
Second best The Envolve Music Flower Pot
Product Description:
Speaker signal strength: 90 dB
Bluetooth Distance: 10 m
Battery Capacity: 1200mAh
Battery Time: 12 hours
Net Weight: 400 g
Dimensions: 5″ H x 4.5″ W; 3″
Envolve Playing Smart Music Flower Pot
Why not the best on our list?
Breakable
The plant is to be bought separately
But it does have
Colorful Aperture Lights
Crystal clear 90 dB speaker
Easy to connect and play
Small size; compactness
Touch display
The Envolve Music Flower Pot is a beautiful piece of design. It's a stylish, compact and the sound is clear and natural, delivering room-filling audio.
The unique Envolve Art design is surely a thing of beauty, whether sitting on a work desk, next to your bed or on the side table, it is the perfect decoration for your space.
It is made of sturdy material and is waterproof which prevent the plants from root rotting.
The Embedded Sensor through the soil, the plant on this flowerpot can feel your touch of the plant and bring you the lively music & warm light.
Moreover, it is quite easy to operate, all you need to do it to play the music mode and go into the leaf mode.
You can also play your favorite plant like a piano with this smart pot. Merely touch the leaves of your plant to play from a collection of pre-programmed piano songs while a warm ring light follows the rhythm. Another feature is the Colorful light Mode which has two kinds of warm light and seven colored breathing lamps.
If you're a music fan tight on space, or you're regularly on the move, this is an essential purchase.
What does it include?
The Smart Music Flower Pot and Micro USB Charging Cable, User Manual are included in the box. The plant is not included so can plant your favorite one!
PATHONOR Playing Smart Music Flower Pot
Considering the necessity of a Bluetooth speaker, we found this speaker which does not only have all the features needed but is also reasonable.
The following features make it a real rocker:
Multi-functional
Be it listening to music, lighting, planting or decorating, it can be used for all your activities anywhere, anytime.
Lighting
It has seven soft light colors and includes two lighting modes to light up on your bedside while protecting your eyes from the bright lights at night.
Bluetooth speaker
Just connect the flowerpot through the blue-tooth equipment and then it becomes a wireless music speaker.
Pros. & Cons.
PROS:
The powerful, full-bodied sound
Great battery life
Water-resistance
Effective 360-degree sonics
Lovely design
CONS:
The plant makes it messy
Not portable
Verdict
It was entirely of a struggle to give a final judgment, considering the remarkable features of all the speakers. However, we have provided our final verdict after careful consideration of all the speakers listed above.
So, if you are looking for the best quality, efficient speaker with excellent battery life and you're not on a budget then you should opt for our first choice Okearin F1 Bluetooth Playing Smart Music Flower Pot.
It is one of the best Bluetooth speakers out there. It is not only equipped with the latest Bluetooth technology but also has a transmission range of 10 meters and an excellent battery life of up to 15 hours.
The Envolve Playing Smart Music Flower Pot is another good option.
This must be the real Rockstar of all speakers! It is efficient, stylish and gives excellent performance.
It is another best pick of all Bluetooth speakers. Its sleek and iconic design is a distinguishing feature that makes it a great decorative item around you.
Also, another plus point of this speaker is that is easy to use.
Finally, our third winner is the PATHONOR Playing Smart Music Flower Pot. It is cheap but efficient enough to get the job done.
The best thing about this is that it is multi-functional and can be used as a night lamp, plant pot, music player and even piano!
We hope this article helps you in buying the perfect Bluetooth speaker. We wish you happy buying!