Healthier teeth help you maintain oral hygiene which is extremely crucial for fighting plaque, tartar, and keeping your teeth white. A combination of the best electric toothbrush for kids along with the right brushing technique is the key to maintaining perfect white and healthy teeth when it comes to kids. This might sound easier to say than to actually implement in them. It is very important for kids to have knowledge about oral hygiene and the right teeth brushing techniques so that they can be motivated to maintain their teeth in the best way possible.
Owning a decent and the best electric toothbrush is essential for kids so that they can put their knowledge of oral hygiene to practice.
Our team did detailed research on some of the best electric toothbrushes for kids and also tested several of them.
Along with it, we led an interview with some dental experts who shared their experiences and also suggested some of the best electric toothbrushes to us. We have provided you with the best of the best for different age groups.
Your kid can start brushing their teeth, under adult supervision when he/she is 2 years old. It is recommended by the dental expert that kids must start paying attention to their dental hygiene as soon as possible. This is remarkable for its overall system.
BabySonic Electric Toothbrush is perfect for toddlers. (For ages: 12-36 Months)
It is not as vigorous as normal electric toothbrushes are but that does not mean that it lacks quality. As it is built for toddlers, its vigorousness has been kept accordingly. The toothbrushes use gentle vibrations to clean the toddler's teeth.
The brush head is small enough to fit in the child's mouth; it is neither too big nor too small which makes it perfect for the little ones. It comes with a two minute light time which helps you in ensuring the fact that your baby brushes for the right amount of time.
And also has a 30-second pulse reminder which reminds your child that it is time for him/her to change the side of the brush. Both of these features help in teaching your child the right manner of brushing and ensuring that no section of the mouth is left uncleaned.
Features
Battery-powered electric toothbrush
Soft sonic vibrations
Soft bristles for sensitive teeth and gums of toddlers
2-minute light timer
30-second pulse reminder
Suitable for babies up to 3 years
Pros. & Cons.
The brush heads are replaceable and you can get new ones whenever you want to.
The timer and pulse reminder is very helpful in teaching your kid the right way of brushing their teeth.
It uses a Triple-A battery which is replaceable.
Gentle on the toddler's teeth.
It does not spin while brushing.
BabySonic Electric Toothbrush is perfect for all those parents who wish to educate their kids about the importance of oral hygiene from the beginning. Majority of parents for kids to turn at least 3 or 4 years until they start providing them with a toothbrush and the ethics of brushing their teeth.
However, with this electric toothbrush, kids can start brushing their teeth at the age of 2 or even before that. With the help of adult supervision, they can learn to brush their teeth in the best way. Also, this is suitable for kids between 0-3 years old.
Philips Sonicare for Kids Connected HX6322/04 (For ages: 3 & above)
This is one of the best electric toothbrushes that you can get for your kids. It is close to perfection and it actually gets your kid to brush their teeth in the best way possible. Also, it has some amazing features which make it one of the most raved about electric toothbrush for kids.
Philips Sonicare comes in a variety of colors and stickers which makes it very attractive for kids.
They can easily personalize their toothbrush in any way that they want to. The grip of this toothbrush is pretty amazing and it does not slip from the hands of kids easily.
It comes along with a built-in timer that turns the brush automatically after 2 minutes.
This ensures the fact that your child is brushing for the required time.
The toothbrush connects via Bluetooth to your smartphones too.
It comes with an app that helps you educate your child about the importance of oral hygiene and provides a lot of other great information about teeth cleaning.
The battery life of Philips Sonicare is also impeccable.
The easy-start mode helps kids in starting their journey with this toothbrush.
What's inside the box?
Philips Sonicare for Kids Connected HX6322/04 comes with two brush heads. One is a compact brush head and the other is a standard size so that kids of 3 years old and above that can use it too. The brush heads have a rubber back, ensuring comfort inside the mouth whilst brushing.
It also consists of a travel cap, a charging stand, 8 handle stickers, and 28 sparkling stickers. You also get a proper guide that tells you all about the toothbrush.
Features
Offers 31,000 strokes per minute
Easy start feature
2 cleaning modes
3 week battery time
Sonic brushing technology
Bluetooth connectivity
Coaching app
Pros. & Cons.
Built-in 2-minute timer
Long-lasting battery time
Bold and comfortable design
Variety of colors and stickers for personalization
Bluetooth connectivity
Educational app
Expensive
Oral-B Stages Power electric toothbrush (For ages: 3-6 years old kids)
Comparing to almost all the other electric toothbrushes, this is a little cost-effective option.
It comes with a built-in timer which turns the brush off automatically after 2 minutes.
Also, it has an app that helps you in educating your child.
However, the app does not connect to the brush via Bluetooth. But the app is engaging overall and features Disney characters which make it attractive for the kids.
The brush handle has a good grip and is bold.
The brush head has soft bristles that are perfect for kids. It cleans teeth effectively and reaches out to all the parts of the mouth which are hard for the manual toothbrush to reach out to. It also offers replacement brush heads which is a good perk.
On the other hand, what this electric toothbrush really lacks is the battery timing. It claims to have a 5-day battery life but is lesser than that.
Also, there is no low battery indicator which is a downfall as well. Also, the app does not connect with the toothbrush like Sonicare but as it is pretty educating, it doesn't feel like a downfall.
What's inside the box?
The Oral-B Stages Power Electric Toothbrush comes with just one brush head but they are replaceable, whenever you want.
A charging station and an Oral-B expert toothpaste are also included in the box. Also, a user manual document also comes along with the toothbrush.
Variants of Oral-B electric toothbrush
You get a large variety when it comes to purchasing Oral-B Stages Power Electric Toothbrush. Your kid might get confused with the amazing variants.
The main options are:
Star Wars
Disney Frozen
Disney Princess
Marvel Avengers
Disney Mickey Mouse
Disney Cars and Planes
There is a separate Gift Pack too in Oral-B Stages Power. The gift pack basically includes the Pro-Expert Toothpaste with the relevant characters on it.
Features
Oral-B Oscillating and Rotating Movements
5-day battery life
Rechargeable battery
Small and soft head brush
Suitable for children aged 3 and above (3-6 years old)
Pros. & Cons.
Built-in Timer
Good cleaning mode
Impressive design; good color variety
Great handle grip; doesn't slip
Battery time is not impressive
The app does not connect via Bluetooth
No low battery indicator
Who is it best for?
Oral-B Stages Power is best for kids between 3-6 years old. It is a good option for parents who don't mind a low battery life.
As there are various other options in the market which provide a lot more battery life; this one is a little disappointment.
Also, it does not warn about the battery being low. If you are okay with it then you can get your hands on this for sure because it has all the other necessary features that a good electric toothbrush must-have.
Moreover, it is best for people who want a cost-effective option as Sonicare and Philips are on the expensive end.
ORAL-B JUNIOR (For kids 6 years old and above)
Oral-B Junior has been designed for older children and thus it gives a more sophisticated and classic outlook. Once your eyes clap on the packaging, you do understand that your kid is growing up and this is not meant for kids aged between 2 to 6. Oral-b Junior is exclusively for older kids and the appearance speaks of it.
The handle is slim but has a good grip and comes in2 different colors. This electric toothbrush has no Bluetooth connectivity option neither does it offer you an educational app.
This is not much of botheration as by the age of 6 and above, kids are well-educated about the style of brushing and how it is very crucial for them.
However, for some parents, this might be an issue too. It really depends on what you are looking for. Our team thinks that for kids above 6, the concept of brushing their teeth is pretty clarified and parents have already inculcated this habit in them.
The brush head is full size and a sensitive brush. The size of it is perfect for kids above 6 years.
The battery life is just fine but it lasts longer than the Oral-b Stages Power toothbrush. It has a longevity of 7 days.
The built-in timer is a great feature as it is good to ensure that the child brushes for constantly 2 minutes and doesn't get rid of the process earlier.
It also has a quad pacer and the feature is good to see.
There are two variants in Oral-B Junior but there is not much difference, other than the color of the brush handle.
You have an option of Vivid Green and Purple brush. Personally, our team adored the purple one as it looks more aesthetical.
The Oral B pro-health Jr is also mentioned to as Crest Kid's Toothpaste featuring Disney's frozen. In some cases, it is called Oral-B Frozen. It is suitable for children aged 6 and above. However, parents have reported using it on 2-year-olds with extreme parental guidance (they hold the brush and control the pressure exerted on the teeth).
It comes with a built-in Disney themed timer app. The app is collaborative and really helps in encouraging your little ones to brush for longer, up to 2 minutes, as per the dentist's recommendation.
It has a waterproof body that can actually be used in a shower if you're child wanted to. It has soft bristles that can be used on sensitive, erupting teeth and even with braces. It is usually sold with Crest toothpaste which has a minty taste that is loved by children.
Regular brushing both strengthens the enamel and protects the enamel and is an effective protection against painful decay and cavities.
Just like the adult version, it makes 40000 beats and 8600 oscillations; it employs the patented Oral B rotational technology. The battery lasts for a week. The bristles are soft and are made of nylon.
It comes with a two-year warranty.
The key icing on the cake in the Oral B pro-health is the Disney app which can be downloaded from Google Play or the iTunes app store or from Oral B after you scan the product. The app is quite engaging and fun. As the child brushes, a new fun image will be shown.
The longer they brush the more rewards they get for the improvement made. The app also allows you to track the progress of your child's brushing over time by the help of a calendar.
With this app, your children will definitely love brushing their teeth and will brush for longer.
What's inside the box?
This amazing electric toothbrush comes along with 1 brush head, a charging station, and a tutorial card.
Features
Oral-B Oscillating, Rotating and pulsating motion
Built-in time
Built-in Quad pacer
7-day battery timing
Interchangeable brush heads
Water-resistant handle
A soft and sensitive brush head
Pros. & Cons.
Design; slim and available in 2 different colors
Built-in Timer
LED Showcases battery life status
Waterproof handle
No engagement with an app
Battery life is just fair; could have been more than 7 days
Philips Sonicare Hx6311 07 (for 10 years olds)
The Phillips Sonicare Hx6311 07 kid's electric toothbrush is one of the best picks to make.
It is extremely gentle on the teeth and gum but is super effective too. It utilizes Sonicare patent technology and offers 500 brush strokes per second.
This aids in the removal of the plague and contributes to highly maintained oral hygiene. This feature also allows the brush to reach out to areas that are otherwise hard to clean through a manual toothbrush.
It comes with a built-in timer which makes sure that your kid brushes for 2 whole minutes which is the dentally recommended time.
Also, it comes with an educational app that encourages your child to keep up with your dental hygiene and maintain their teeth in the right way.
The app is very fun and easy to use and is super attractive for kids of all ages.
The Philips Sonicare HX6311/07 Rechargeable Electric Toothbrush for children has a timer feature that allows extending the brushing time that ensures your child achieves the recommended time of 2 minutes.
The brush head is rubberized and the head is really soft, making it perfect for little kids' mouths and teeth.
A good feature is an addition of "Kid pacer" technology that tells the kid to move to other teeth if he or she is taking too much time on a particular one, making sure that their teeth are completely cleaned.
This toothbrush is capable of reaching speeds of up to 500 strokes per second which causes it to remove 75% of plaque buildup in the mouth.
The speed can be adjusted to low or high, depending on preference. The brush head is also really soft and ensures a proper clean.
The soft design is also perfect for children with braces as it does not damage them. Applying a toothbrush is easy as well, due to the stabilized handle. This is a great brush and will surely benefit your little ones.
Features
3 different sized brush heads
Anti-roll shape
The long-lasting battery lasts for 3 weeks
Gentle and soft cleaning action
2-minute automatic timer
2 Power modes
Clinically proven to be safe
Pros. & Cons.
Rubberized handle
An extra soft brush head
2-minute timer
User-friendly
Sonicare patented technology
Brush replacements are expensive
We all want to inculcate good habits in our children. We try to give them the best upbringing possible while also making sure that they do not develop any bad habits.
By teaching them about how important it is to take care of their hygiene, not only does it prevent diseases and infections, but it also provides a sense of self-awareness and cleanliness in the child.
A good habit is the one that the child and their parent could benefit from. A good way of increasing hygiene is by teaching a child, about how important it is to have good dental health.
The kids should be taught to brush two times a day as this will ensure both proper development and conditioning of their teeth.
Since most children will be tired and annoyed by the continuous back and forth motion of brushing, it would be wise to get them an electric toothbrush. For children, an electric toothbrush is the best way of creating a fun little pastime before bed or in the morning.
The electric toothbrush is among the best things a child could get.
Why may you ask? Electric toothbrushes are vastly superior to their non-moving counterparts.
The toothbrushes are designed to perfectly fit a child's hand. It is sufficiently lightweight and has the proper bristles that will not damage or corrode the child's gums and enamel.
The brush heads are soft to facilitate their small mouths and most brushes feature a small speaker that plays music. Music is known to keep children interested and will cause them to brush thoroughly and for longer.
They also have a built-in timer that can alert the children if they're taking got long. Here are a few brushes that are the best ones you can get on the market today.
Do Kids need an electric toothbrush?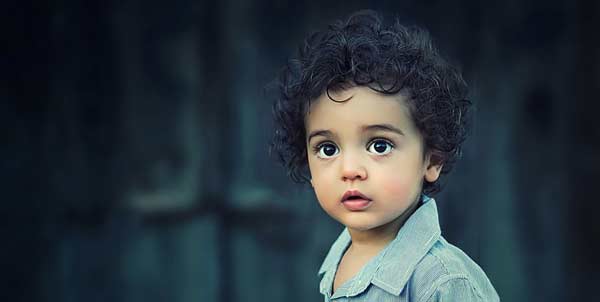 Kids' dental care is perhaps the most intriguing subject for everyone and we all become very inquisitive when it comes to what products to use to achieve those perfect, shiny, and healthy teeth. The most important item when it comes to an oral health regimen is your toothbrush.
There are a lot of toothbrushes available in the market and with all the technological advancement, oral care brands have been coming up with different and unique features that help keep your teeth and gums clean.
To be honest, your kid does NOT need an electric toothbrush. It is not very suitable for kids under the age of three.
Electric toothbrushes are extremely useful in reaching out to the areas which are hard to clean through a manual toothbrush. Also, they are good for training stubborn kids who don't take their oral hygiene seriously.
However, it is best that you start using an electric toothbrush after your kid turns 3.
The features that come along with the best electric toothbrush motivate a kid to brush their teeth and that is the best reason why they can be very beneficial for kids. The built-in timer ensures that your kids brush for the right amount of time.
Also, the oscillating and pulsing and rotating movements make sure that your child's teeth are being brushed perfectly. Some electric toothbrushes also come with an app which brings along educational videos that further motivate the kid to gain oral hygiene.
Oral hygiene can be maintained via manual and electric toothbrushes both but with the evolution of technology, electric toothbrushes have gained a lot of attention and appreciation.
Also, the best electric toothbrushes also help the child in brushing on time and maintain their teeth in a much better manner.
It is recommended that you start providing your kid with an electric toothbrush after the age of 3. If you do get them the toddler electric toothbrush, make sure that you supervise them whilst they brush.
Important things to consider before the best electric toothbrush for kids?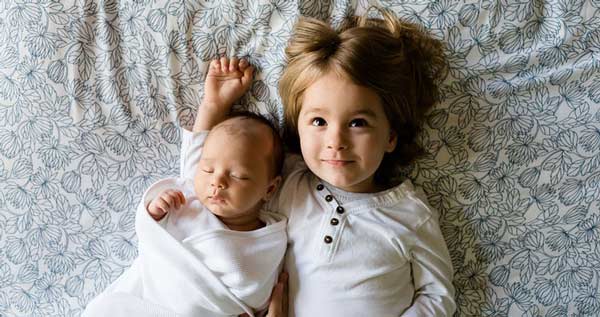 Stepping outside in the marketplace, you will see that there are a lot of electric toothbrushes accessible. Majority of them can be termed as the best electric toothbrushes for your kids but you need to consider some things before you make your pick. Here are some things that you must be looking forward to when you shop for the best electric toothbrushes for your kid.
Most importantly, you need to keep an eye out for the handle of the toothbrush. It should be easy to hold and use for the child. Features like a rubber grip can make it easier for the child to brush their teeth.
The size of the toothbrush head matters a lot as well. It should be appropriate enough to fit inside the mouth of a child. It should be able to clean the corners of the mouth easily.
Also, the bristles of the brush head should be soft too. They should be gentle enough to not hurt the gums and teeth of the kid.
Conclusion
To conclude it all, we think that now you know the importance of getting the best electric toothbrush for your kid. It is not just about the cartoon character they like or the color they wish to pick. It is beyond the appearance in all ways.
Is it easy to grip? Is it gentle on the teeth and gums?
Does it provide your kid with an effective cleaning experience? This all sums up to define a decent electric toothbrush. Also, it is wonderful to know which age type does the toothbrush carter.
There are various amazing and best electric toothbrushes for kids that you can get your hands upon but we think that a decent investment should be done in the right product. Our team has put in endless effort in researching and testing the best electric toothbrushes for your kids, according to their age and we highly recommend these.
They not only offer you an effective cleaning experience but they also aim at educating your child about the importance of oral hygiene and how it is very essential to maintain. The great features like the built-in timer help in ensuring that your kid brushes for the dentally recommended time span, that is, 2 minutes.
Keep in mind that your kid's teeth and gum are still in the development process and you need to provide them with the best possible option that is gentle for their teeth. With that, make a smart choice and educate your little one about the essentiality of dental hygiene and how a clean mouth leads to a healthy lifestyle.
These brushes will be a good inclusion into your children's lives and will encourage them by rewarding their hygiene.  Habits like brushing for two minutes as recommended by dentists; effective brushing of all quadrants of the mouth and tackling plaque at a young age before it builds are the foundation of healthy teeth and a healthy lifestyle.
The brush-head should also be small enough to fit into children's small mouths.
Though every child is different, introducing a kid's electric toothbrush can have a big effect on the way your children perceive teeth brushing.
The fun features kick up enthusiasm in them and make it much easier to encourage your children to brush their teeth. Anyone who has tried instructing a young one to brush their teeth knows that at the early stages, it can be a battle to get them to brush their teeth.
It takes the intervention of things that engage children like music, cartoons, and flashing lights to get kids interested in brushing their teeth as, after all, it is the health and safety of the kids that matter most to parents.