Lori Anne Allison had learned to live a life of her choice at a very young age and is now among the many women who inspire others to follow in her footsteps. 
Born on September, 6th 1957 in the US, Lori Anne Allison was a professional American celebrity makeup artist, entrepreneur, and the ex-wife of famous Hollywood star, Johnny Depp. 
She stood apart from the crowd at a very young age when she chased her dream of becoming a makeup artist. 
At the young age of 11 years old the girl had decided to chase her dreams as a makeup artist.
She did not care about the norms and pursued her passion. 
Marriage With Johnny Depp & Divorce: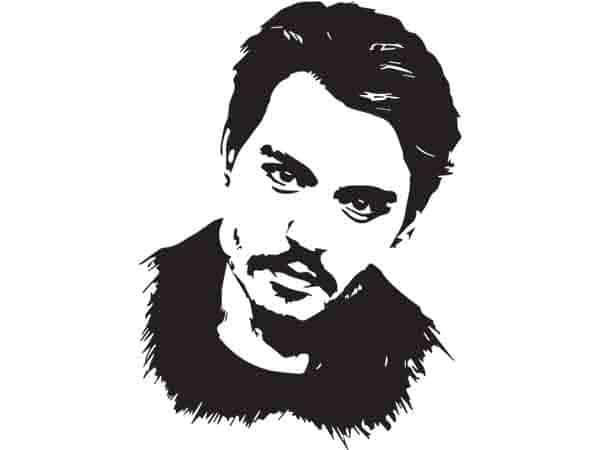 She married the famous Hollywood star, Johnny Depp in 1983. At the time of her marriage, she was 25 years old. They were living a happy, contented, and smooth life until things started messing up a year or two later. The reason for this divorce is not yet confirmed but it has been speculated that the cause was an extramarital affair of johnny Depp. 
In 1986 the couple parted their ways. Later Johnny Depp officially announced his engagement with his fellow actress Sherilyn Fenn.
Johnny and Lori finally divorced on March 7th, 1986. However, they kept a very mature attitude towards each other. They maintained a frank and warm yet formal attitude towards each other.
 When Johnny Depp was accused of allegedly abusing his then-wife Amber Heard, Lori came out in support of Depp. She said that he never abused her when they were in a relationship. 
Lori was a relatively private person and did not enjoy the public spotlight, which is one of the reasons why most of the details of her personal life are yet to be explored. 
She had no children from Depp following that their relationship was not a very long-lasting one. So far she has lived a very proud life as a single woman. She still regards and appreciates her ex-husband. 
Lori has no current active accounts on social platforms and is not a social person at all. Neither does the world of the internet know any of her current affairs or even updated photos. 
However, despite not being available on social platforms she has a well-disciplined, successful life. Lori Anne Allison is an entrepreneur, she is a proud owner of "Serendipity Lip Glosses". Not just this but she also owns a small cupcake business known as "D Cups" 
Her Early Life: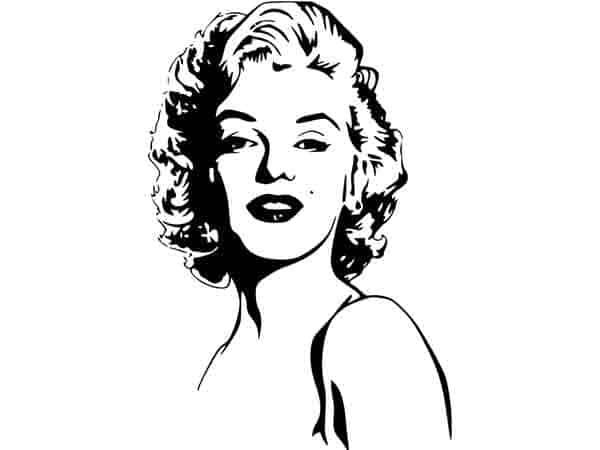 Lori spent her childhood in the US. She is an American National and her ethnicity is North American. From a very young age, she started playing with colors. Her first clients were her dolls. She styled and cut her doll's hair and applied colors on their faces by using color pencils. She had a keen interest in music as well.
At the age of 11, she was already practicing full-face makeup looks. She was creative enough to sketch an entire face of makeup at a page and then recreate the look by using real makeup products. This is how she mastered the basic skills of the makeup. 
Highly influenced by musicians, drag queens, and actors, Lori stepped into her teens. This is when she experienced real makeup for the first time. She got a full-face of makeup done at Miami Beach, in a small makeup boutique on Collin's Avenue. There she perfected her make-up techniques
 This is also where she learned that makeup is meant to enhance one's features and not exaggerate them. 
Lori Anne Allison always loved bold looks and was never reluctant to carry a bold and unique appearance herself. Entitled as "a freak" by her friends, at the age of only 16 years, this little lady had already shaved her eyebrows and had rainbow streaks in her hair, evidently stepping away from fashion, social or ethical norms was never a challenge to Lori Anne.  
The young rebel made sure she stepped outside her house every day to make a statement, setting trends with her new and evolving makeup ideas. 
Career & Her Struggle Through Life:
Not only was she interested in makeup but also was a big fan of music. As she grew up and entered her 20's Lori had a strong desire to be a record producer. In the early 1980s, at the age of 21, she moved to Los Angeles to pursue a career in the music industry.
However the odds were not in her favor when she got entangled in a target shooting accident and became part deaf , this would have been an obvious hindrance to her music career.
However, a young woman, as strong as her, could probably never give up on life. This incident instead of disappointing her, fueled her energy towards a different direction to explore her artististic nature.  Instead of losing hope, she decided to continue with her passion for makeup. 
Lori Anne Allison was blessed with friends who helped her through her tough times. Musician Adam Ant and Actor Christina Applegate were two of her good friends who helped her enter the makeup industry. With their help, Lori stepped into the film industry along with the makeup industry. 
Christina helped her get her first job in TV, she was also gifted her first-ever professional makeup kit by Christina. With the help of Adam, she got her first film and her first play. This opened doors to the fashion industry where she found a lot of her clients.
Her debut film "sunset heat" was released in 1992. Later she worked in a number of series and films, such as "Cyber Bandits"(1995), TV series "The Ultimate Lie(1996), "Supreme Court of Comedy(2008), "Stand Up For Cancer(2008).
How is She an Inspiration To Us?
Lori didn't belong to a family of celebrities, it must have been really hard for her to earn her name in the industry. But she never gave up on her dream to pursue makeup. 
No, even when called a freak at school she still proudly carried her unique style and never let anyone slow her down. She proved that being unique in the crowd and carrying yourself confidently is a statement in itself. 
She never gave up on life even when an accident deprived her of her life long dream to join the music industry. Rather than giving up, she chose the other path with high spirits. Nothing stopped her from following her passion. With her sheer determination and hard work, she earned a place in the makeup industry of the United States. 
It might not have been the first time in Hollywood that a celebrity had cheated on his wife, however, Lori handled it in a way that was admirable and even inspiring, she moved on and let Johnny do what made him happy.
Despite their falling apart Lori always showed her support for Johnny through thick and thin.
When Johnny was accused of abusing his wife Amber, Lori fearlessly came out in support, she also shared her honest condolence with Johnny on his mother's passing away. 
Life was never easy for her. She became partially deaf in her early 20's, had to change the direction of her life but yet never complained. Divorced in her late 20's she started living her life as a proud single woman. Her current relationship status still remains unknown. 
She is currently running her business and is a very successful entrepreneur.she has always been well known for her humble nature, polite attitude, and the smile on her face. Even during the peaks of her makeup and acting career, she always tackled hateful speech and negative behavior from people around her in a very mature way.
Lori is also well known for her love for animals. Moreover, is quite concerned about her health and fitness. Even at the age of 62, this beautiful woman has a perfectly toned body.
All due to her exercise, workout routines, and a healthy diet.
She entered the industry with grace and simplicity and left with the same. Although she is no longer an actress, this 62 years old woman today has a spotless carrier.
She is always remembered by her fans for her outstanding skills and unique persona. 
Image source: Grazia Daily