Amidst the Covid-19 crisis, most of us have been confined to our homes and that has given birth to a new interest in gaming. Perhaps, some have even started their own YouTube channel.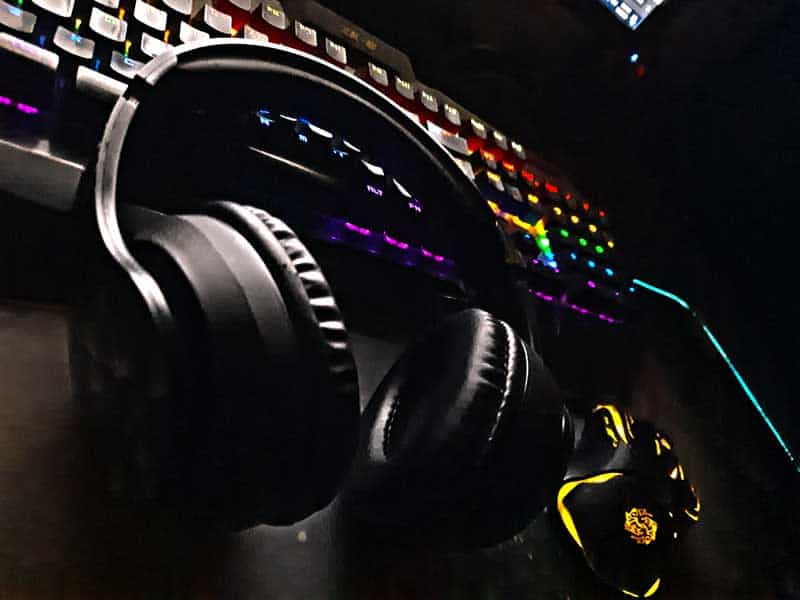 This increased interest in gaming has led to a need for good quality headphones. Because headphones enable you to immerse yourself more in the game that you're playing, hence better audio consequently steers to a better gaming experience.
Both casual and professional understand the importance of good noise-free audio. I mean this is the very reason you're here.
Therefore, to help you find a pair of superior quality headphones that will fulfill your requirements. We've handpicked some good headphones without mic and reviewed them for you.
Do check out some headphones with microphones as well, they are cheap. Also if you don't know what are bone conduction headphones, you need to read that first.
Which headphones without mic are good for gaming?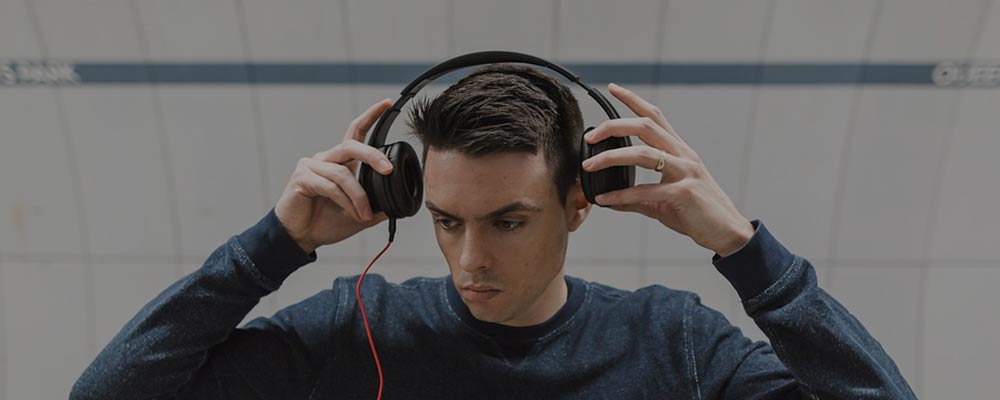 Usually, gamers need a mic in their headphones to play multiplayer games. However, some may not play multiplayer games or prefer a built-in mic rather than a big boom mic outside their headphones which looks kind of unconventional.
Then theres is also a factor of open vs closed-back headphones as well…
Well, in this article, we are going to talk about 6 headphones without mic that will satisfy your need for good audio when playing games and eventually take your gaming experience to the next level.
We've done comprehensive research on the purchase aspects of our hand-picked products such as durability, sound quality, bass quality, comfort, etc.
So, that we can provide you maximum details about the product that in return will help you pick the right pair of headphones for yourself. Which will contribute in providing you maximum utility and a superb gaming experience.
So, without further due, let's check out some good headphones without mic for gaming purposes.
SteelSeries Arctis Pro Wireless Gaming headphones:
The SteelSeries Arctis Pro is the best pair of headphones on the list and here are some reasons for that.
SteelSeries Arctis Pro comes with 2.4 g wireless lossless audio that means you won't have to face that lag while playing your favorite game.
Also, the Bluetooth connection will let you take calls while you're gaming so you don't have to leave the game midway and go for attending the calls on your mobile phone.
Moving on, these headphones are manufactured with neodymium magnets inside which help produce high-resolution sound and bass that is eight times better than the ferrite magnet. Along with the clear and natural audio experience.
Elegant aluminum alloy and steel built ensures the ultimate durability that you're looking for in a pair of headphones.
With SteelSeries Arctis pro you can rest assured that your head and ears won't hurt as the elastic headband and air weave cushioned ear cups make the product more comfortable and long wear.
Moreover, SteelSeries Arctis pro has wireless connectivity to up to 40ft which is remarkable distance connectivity for wireless headphones.
Also, one thing that I like about these headphones is that they come with an OLED display multi-input audio transmitter base station that enables you to have full control over your audio and take your gaming experience to the next level.
Pros:
Great sound quality
Sleek design
Comfortable
Cons:
Expensive
Lack of ChatMix thumbwheel
Build quality not up to the mark as compared to similar products in the same price range.
Hyper X Cloud MIX:
Hyper X Cloud Mix headphones are 2 in 1 wired/wireless headphones for gaming. These pair of headphones come with many features and are cheaper than the SteelSeries Arctis Pro.
The headphones go satisfy the need of people who like wireless as well as wired headphones as the product has a detachable cable and Bluetooth connectivity too.
Moreover, the pair of headphones fulfill your choice of no mic headphones with a detachable mic feature and so you can experience the signature Hyper X quality without the mic.
However, sound distortion just ruins the experience when it comes to gaming. Therefore, Hyper X wanted to make sure that their Hyper X Cloud Mix headphones should be free of distortion which led to the installation of dual-chamber drivers that ensure high-quality sound with minimized distortion in the audio.
Keeping the comfort factor in mind the Hyper X Cloud Mix can be a great purchase as the product's headband is well padded.
Plus, the combination of smooth leatherette and soft memory foam makes the pair more comfortable for long gaming sessions.
Furthermore, the rigid aluminum build enables the headphones to stand the wear and tear of daily life by that I mean that if you toss them on your table or anywhere else then you won't have to worry about them breaking.
Pros:
Matte design
Excellent quality build material
Good sound quality
Cons:
Beyerdynamic DT 770 Pro 80:
This product is advertised as music production headphones. However, they are great for gaming use as well.
Basically, these headphones are designed to produce tremendous bass using the ingenious bass reflex system that can assist you really well in assault games like Call of Duty, Pubg, Fortnite, etc.
As the bass helps you listen to the loud sounds such as a shot fired nearby or a blast by the enemy.
Besides, over the ear design of the headphones makes the experience better as the background noise is fully canceled which lets you focus on the sound from the game you're playing.
However, pressing the bass to its maximum can result in other sounds getting muffled such as footsteps and reload sound.
The headband of the headphones is adjustable and comfortable because of the soft material used to pad the inner side of the headband.
Plus, the headphones can withstand wear and tear because of its strong build quality.
Earcups of these headphones are cushioned in a way that minimizes pain in your ears if you're wearing them for a long time.
Last but not least the sheerness of the sound produced by these headphones is top tier. Which can give you a competitive edge over your opponent at a very affordable price.
Pros:
Excellent sound quality for gaming
Comfortable build
Long-lasting product
Cons:
Low OHM tends to produce muffled sound
Uncomfortable for large ears
Philips Audio Fidelio X2HR:
Philips is a multinational company known for manufacturing different kinds of products and let me tell you good quality headphones are one of them.
The company has almost 50 years of expertise in manufacturing headphones which makes them a more credible source to buy good quality headphones for gaming.
The Philips Audio Fidelio can prove to be a good option for gaming at an amazing price.
This pair of headphones is also equipped with the neodymium magnets like the SteelSeries Arctis Pro.
The headphones support every kind of sound format so apart from gaming you can use these for other purposes like listening to music.
Moreover, the open-back design of the headphones releases the air pressure behind the drivers easily which ensures clear and audible sound.
The headband of the headphones is self-adjustable with 3D mesh fabric that prevents heat build-up and makes sure there is adequate air circulation.
Furthermore, ear cups of the headphones are made with replaceable memory foam that gives your ears the ultimate comfort.
The sound quality becomes better with the large soundstage when playing games or watching movies.
However, the bass isn't that powerful so if you want headphones that have strong bass then these can't be your pick. But, overall the product provides a reasonable value for the money.
Pros:
5mm replaceable jack makes it easy to connect inline control wires or replace it with other wire that is compatible with your device
Comfortable for long gaming sessions
Long-Lasting
Cons:
Produces muddy bass
Doesn't support Aptx
OneOdio Pro 10 Red:
The OneOdio Pro 10s are one hell of a package available at a very affordable. These headphones are very cheap than the ones I've mentioned above.
First of all, I want to talk about the feature that impressed me a lot when I was reviewing them.
These pair of headphones come with a dual cable design which means that you can connect to two sources of audio at one time.
Let say you're playing video games but you also have to pick up any important call that comes on your phone.
However, you don't want to get in the hassle of removing your headphones again and again.
With these headphones, you can simply connect the in-line mic cable with your phone and answers the necessary calls without ruining the gaming experience.
Plus, this feature can also be utilized to connect another headphone to the OneOdio Pro simultaneously.
Another plausible thing about these headphones is at such a low price these provide you clear and good quality bass which was a turn off for some of the above-mentioned headphones which are way more expensive than these headphones.
Furthermore, the build quality of the product is remarkable too. They are made from good quality matte plastic.
Plus, the quality of the leatherette used for the headband and ear cups is also impressive.
The headphones do a good job of noise cancellation as well as produce clear crispy sound.
Not going to lie it's like receiving value for every dollar you pay. Plus, the glossy design of these headphones makes them look no less than a high-end pair of headphones.
Pros:
Foldable
Affordable price
Appreciable sound quality
Cons:
May cause trouble fitting different ear and head sizes
Not much of a reliable product
Zihnic Studio Wireless and Wired Headphones:
The cheapest headphones on this list are Zihnic wireless and wired headphones. If you want really cheap beginner gaming headphones without a mic then you can opt for these headphones.
As for the comfort factor. The headphones are easy on your ears and head because the ear cups are well-cushioned with good quality memory foam and the headband is padded with soft material to provide a comfortable fit.
However, the headphones at such a low price can not provide you with incredible bass and sound quality. These are just basic headphones for gaming suited to people who have a low budget.
Moreover, the material used to manufacture these headphones is just okay nothing special about that.
The Bluetooth works just fine and gets the job done but the built-in mic isn't good enough however if you don't care about the built-in mic then you can ignore this factor.  Hence, it is a good purchase against its price but they can't be referred to as some high-end gaming headphones.
Pros:
Comfortable
Decent design
Good value for the money
Cons:
Average build quality
Fainted sound
Insignificant noise cancellation
Frequently Asked Questions(FAQ):
Can you use regular headphones for gaming?
Well, you can use regular headphones for gaming as they may have some likenesses to a pair of gaming headphones. However, they aren't effective in providing the sound quality and comfort you need for professional gaming.
Are gaming headphones worth it?
Yes, they're definitely worth it as they produce high-quality audio that enables you to hear sounds clearly and let you take the right action at the right time.
Hence, gaming headphones make a huge difference in terms of clear sound and good bass that not only improves your gaming experience but serves as a significant tool in turning you into a better gamer that isn't easily defeated.
Conclusion:
Purchasing the right pair of headphones can help you in many aspects.
It can enable you to hear sounds like footsteps, fire shots, and other important details that will give you an edge over other gamers.
The headphones that are mentioned above aren't your only options when purchasing a pair of headphones without a mic for your gaming sessions but these are among the products that'll provide you good value for your money.