Apple has a thing for launching a new iPhone every fall. The new iPhone are always mind-blowing and very up to date with technology, which means the old iPhone models are obsolete once the new iPhone model is launched.
So, it is understandable when everyone wants to get rid of their previous iPhone for the new latest iPhone model.
Or maybe you have not upgraded in a while and just want to sell your current model for a more recent one.
Well, whatever the reason if for you wanting to upgrade the latest model of iPhone have got you covered with all the selling and trade-in values!
So, let us begin!
Before you begin to know about the whole process of selling and trade-in, you should know how to prepare your iPhone 6 for sale.
So, back up all your data
You may back up using an iCloud or directly through iTunes to create a backup this way you will still have all your previous data.
Factory reset your iPhone
Factory reset means to erase all your data saved on your iPhone.
To reset your iPhone, tap on the Settings App > General > Reset > Erase All Content & Settings.
Clean your iPhone
Remove your SIM card from your phone. Next, remove any screen protector present on it and any cover on its back. Finally, wipe it with a clean, soft cloth to remove any stains or dust particles present on it.
Pack your iPhone with all its accessories
Finally, you should gather all its accessories like its charging cable, earphones, and adapter. Then, pack it all in its original box.
Before you start looking for selling and trade-in places, you should know that there are a few conditions that will change the value of your old iPhone.
What to Expect?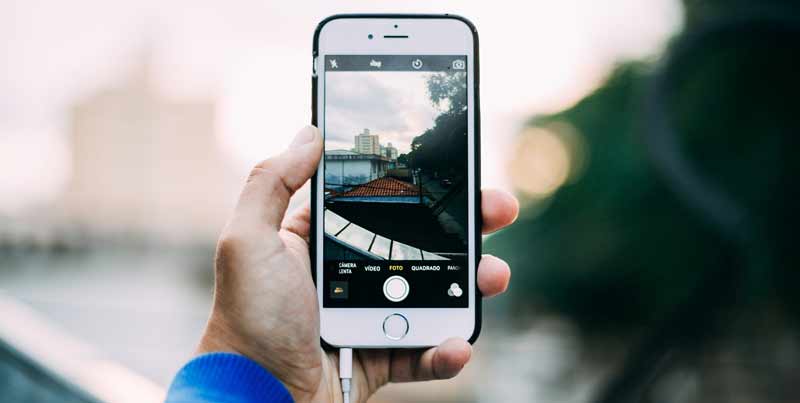 When you are looking to resell or trade-in your old iPhone model, you are also looking to get the most money for your old iPhone.
So, if you have been holding onto your iPhone for longer, then I should tell you that you will not be getting a good trade-in value or a reselling price.
There are a few things you need to keep in mind that will affect your selling or trade-in
The condition of your iPhone
The color of your iPhone
The storage capacity (16GB, 32GB, 64GB, 128GB and so on)
Locked or Unlocked iPhone
Note: to get the maximum value, make sure your phone is unlocked before you resell it or trade it in.
Now we move onto the places where you can sell or trade-in your iPhone!
Places to Sell Your iPhone
Selling your iPhone 6 can be daunting if you do not know the right place to sell or trade it in.
So, you will have to be careful.
Luckily, I did my research thoroughly to make sure you get the most out of giving away your old iPhone
Apple Trade-In
It was formerly known as Apple GiveBack.
This trade allows the apple device owners to trade in their old devices which apple will "buy back" and give you credit for a new purchase.
Some devices that no longer have a trade-in value will be recycled absolutely free of charge.
However, it is best to inform you before that Apple Trade-In does not offer cash for any devices.
So, if you want to get some actual money, you will not be getting that with Apple Trade-In.
Amazon Trade-in Program
This program allows you to list your iPhone for sale and then amazon deals with it.
Amazon suggests you the best byers who are willing to pay you a good price for your iPhone.
Unluckily, both Apple and Amazon Trade in Programs will pay you in credit.
This means you will only be allowed to use the credit when you shop with Amazon.
Gazelle
Gazelle offers relatively lesser prices for iPhone as compared to other options. It is a safe place to resell your iPhone.
You get your money through PayPal, Amazon Gift Card or so.
Swappa
Swappa lets you sell your iPhone directly to the buyers.  It helps you in making the most money while selling your iPhone
The major advantage is you get your money in cash, no credit.
Comparison (Which one pays you better?)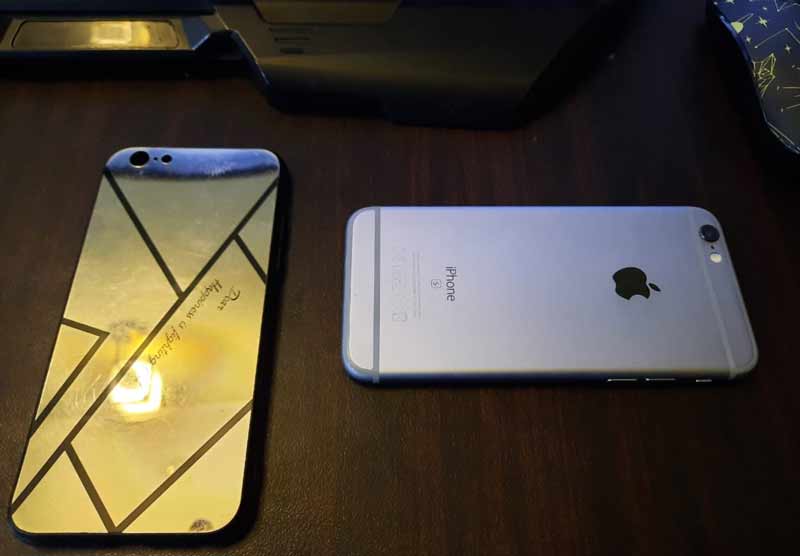 Here is a table of all the prices that you can expect at the sell and trade-in places I have mentioned above.
This way you will know the maximum cash or credit offers you will be receiving.
The iPhone 6 and iPhone 6 Plus are relatively very old models.
So, it is no surprise their resale price is low.
Worth of iPhone 6
| | |
| --- | --- |
| iPhone 6 | Price Range |
| Apple Trade-In | $50 |
| Amazon Trade-In | $55 |
| Grazelle | $18-62 |
| Swappa | N/A |
Worth of iPhone 6 Plus
| | |
| --- | --- |
| iPhone 6 + | Price Range |
| Apple Trade-In | $50 |
| Amazon Trade-In | $75-90 |
| Grazelle | $50-102 |
| Swappa | N/A |
Worth of iPhone 6S
| | |
| --- | --- |
| iPhone 6S | Price Range |
| Apple Trade-In | $70 |
| Amazon Trade-In | $70-80 |
| Grazelle | $63-102 |
| Swappa | $124 |
Worth of iPhone 6S Plus
| | |
| --- | --- |
| iPhone 6S+ | Price Range |
| Apple Trade-In | $80 |
| Amazon Trade-In | $100-115 |
| Grazelle | $48-88 |
| Swappa | $170 |