As "Amy Chua" said in one of her famous quotes "All the decent parents want to do what's best for their children", Parents always are more concerned about their children and choose the best for their children, especially when it comes to their education.
Besides schools, the after-school learning centers also play an important role in the education of a child by converting the purposeless time that a child wastes doing nothing into productive hours.
And KUMON is one the most famous after school educational centers in the world that was founded by Toro Kumon (a Japanese educator) in 1958.
But, as "Helen Fisher" an American scientist said "The human brain is built to compare", it's human nature to compare one thing to another and to find out the alternatives.
The results were same when we checked people's trends about KUMONs and its alternatives. We started browsing for it but were just amused by seeing a large number of people having the same concerns.
Our List of top alternatives to Kumon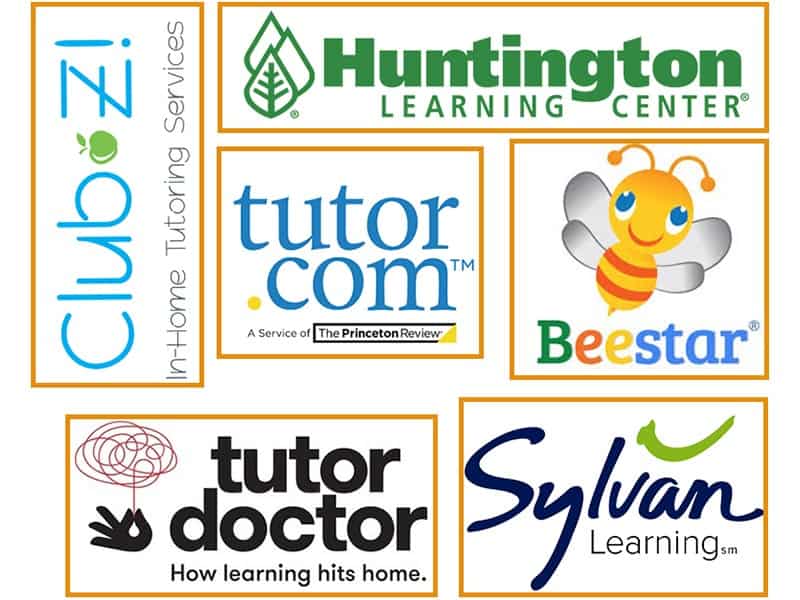 As we have already mentioned that after a great research, we came up with a list comprising of the best alternatives to kumon.
While picking the best alternatives, we kept a few main points in our focus that are Pricing, Number of subjects, Teacher-student ratio, and Extra-curricular activities.
And on the basis of the above-mentioned points, we enlisted the alternatives accordingly. Now without any further delay, let's discuss the competitors in detail.
BEESTAR
If you belong to a middle-class family and bearing your child's educational expenses is a challenge for you, BEESTAR might be the great pick for you.
It offers extra-curricular activities along with the best academic classes with a 1:1 teacher-student ratio. Because of these all factors, it has topped our list of best alternatives to Kumon.
BEESTAR is a post-school educational learning platform, which provides innovative math and reading exercises online.
It's known for developing online math and reading exercises for elementary school students.
As we have already mentioned above that it was founded by sugar land teachers and parents in 2003, in Houston.
It was basically founded after seeing the great success of well-known schools of Texas in the National MATHCOUNTS championship.
In our opinion, BEESTAR is a modern solution for the new problems. As life has become really fast today as compared to the old times, parents do not have enough time to teach or guide their children properly.
And due to lack of time, most of the parents even not visit their child's school for getting details of his progress.
So, BEESTAR came up with a solution to online learning, where they develop online exercises for math and reading. In this way, the child gets the education along with fun.
It has a unique score system too, as once a child gets enrolled in any of their programs, he will be given an assignment of two exercises per week. Each exercise takes 10 minutes to be solved.
Students can solve the exercises any time within a week which is also the due time.
After the due time student can also solve the exercise but will not get any score.
And the most important thing is that those assignments will be assigned on the home page of the student's portal, and the portal will be signed in with the parent's email.
In this way, parents can easily keep track of their children's progress on daily basis.
TUTOR.COM:
Tutor.com is a learning platform that connects students to great teachers online.
It provides tutoring from grade one to college-level students.
This learning institute is really the best place where your child can learn with fun. It offers its tutoring services for more than 40 subjects including math, science, essay writing, and foreign languages, etc.
Besides tutoring services in various subjects, its class size of 1:1 and lower tutoring prices are the main reasons for keeping it at second.
Tutor.com was founded in 1998 by George Cigale. In its early days, the company made partnerships with libraries across the US to provide online tutoring to its clients.
As of 2020, tutor.com is providing tutoring services with more than 3000 quality tutors.
Basically, tutor.com is an online learning platform, designed to facilitate the students.
The Tutors on tutors.com are available 24/7, just you have to do is activate the Tutor.com account and sign in to start the session, whenever you need help.
If a student wants to learn from the same tutor, he can add him/her to his favorite list.
And if the same tutor is busy at that time with any other student, he will be notified, once the tutors get free.
TUTOR.COM ONLINE CLASSROOM:
All the one to one sessions are conducted in easy to use online classrooms, where the students are connected to tutors.
Both the teacher and student can use the chatbox option to interact with each other. Besides this, a student can also communicate with the teacher using the "our voice" option.
A student can also write and erase anything on the whiteboard featured in the online classroom, to get the problem solved with the help of competent tutors.
To conclude this, we must say, tutor.com is providing online educational services using the best of the technologies.
TUTOR DOCTOR:
Tutor Doctor is a series of after school educational franchises that provides in-home as well as online tutoring services for students of every level.
Although it provides its tutoring services for a small number of subjects but at the same time, its best teacher to student ratio of 1:1 and lower prices per hour comparatively are the main reasons for keeping it in the middle of our list.
It was founded by John Hooi in 2000, the main reason behind starting a franchise like this was to promote one to one learning system.
It provides in-home tutoring services for Math, language, and science, etc. in almost fifteen countries throughout the world including, the US, UK, Australia, Canada, South Africa, UAE, etc.
Not only that, but they have also cut the barrier of location by introducing online tutoring services for various subjects and test preparations.
It provides its educational tutoring services through-out the world through its online system with the help of a team of almost 28000 tutors.
As we have mentioned above that it also provides in-home tutoring services, where after the matching process the best tutor is sent to your home for educating your child.
It has a unique teaching system which is called "The Tutor Doctor Process" by the institute.
The Tutor Doctor Process
This process is basically a 4-step process which includes:
In asses, the institute checks the ability of the student and notes all the potentials to be polished and weak points to be strengthened.
After the assessment, the tutor doctor chooses the best tutor keeping the potentials and weak points of the student in mind. And set a meeting between the tutor and student in the presence of parents.
If the student and parents are comfortable with the tutor, he/she will start tutoring but in another case, any other best available tutor will be assigned to you.
After the process of matching, the tutor starts tutoring according to the individualized study-plane made after the assessment.
In the last step, the institute supports the student to improve academic grades as well as social behavior. And keep the parents updated about their child's progress.
Above all the facilities, it also offers a 60days money-back guarantee.
If at any time within 60days, you are not completely satisfied with the tutoring services it provides, the institute will refund the money for unused hours.
CLUB Z TUTORING:
Club Z tutoring is an in-home tutoring and test preparation service company, providing tutoring services since Its foundation in 1995 by Mark Lucas.
This educational franchise offers tutoring in all subjects for pre k to college-level students with the best teacher-student ratio (1:1) but at the same time, it only provides its services the US. That's why we've kept it on 4th.
Its first firm was established in Tampa, Florida. As of now, it has more than 400 franchised locations in North America. Its offices are established in almost every key market of the US.
The club z tutoring company has provided its services to almost 350,000 students since 1995.
The main thing that we found very helpful in Club z tutoring is in-home tutoring. The company provides tutoring services at the student's doorstep. And your child can enjoy learning in the comfort of your own home.
Just you have to do is to request the company to find a perfect match (tutor) for your child. Upon your request, the company will find a perfect tutor for your child through its proprietary the Z! tutor match.
The Z tutor match is based on the following 4 criteria:
• Academic Strength (the company chooses the best tutor for your child according to its academic strength.)
• Availability (the company chooses the best tutor for your child concerning your scheduled time.)
• Personality (the company chooses the best tutor, having the matching personality as of your child, as your child can learn with fun.)
• Teaching style (the company chooses the best tutor for your child according to his learning style.)
After that tutor match process, once your child is assigned a tutor, the tutor can live in your own house to teach your child properly or you can also choose any public place like a library where the tutor can help your child.
SYLVAN LEARNING:
Sylvan Learning is a series of franchise of post-school educational learning centers which provides educational services along with healthy co-curricular activities.
In addition, it has a decent class size of 1:3 but at the same time, charging the highest prices for its services and providing its tutoring services just for a few subjects make it stand at fifth in our list.
It was founded by a farmer school teacher W. Berry Fowler in 1979 at sylvan Hill Medical Center Building in Portland.
In 1986, having almost 500 franchises, went public by taking part in the NASDAQ exchange. The funds collected by Sylvan were used in establishing corporate learning centers in main cities.
By now Sylvan learning centers have been established in different countries of the world like UAE, Saudi Arabia, Vietnam, China, Hong Kong, and Kuwait, etc.
Sylvan believes in one to one learning system. The instructors make an individualized study plan for each student after the assessment test.
Sylvan has its own 4 step policy named Sylvan insight. The four steps in Sylvan insight are following:
SYLVAN Insight
In the first step, the instructors get in touch with the student to determine his strengths and weak points.
After assessing the child, the instructors make a customized study plan for each student according to his mental capacity that's the second step.
After designing an individualized study plan, in the third step, the teachers teach the students according to that plan and make them able to solve exercises on their own.
Then comes the last step that is apply, in this step, students are given assignments for the home to be solved on their own. This step also deals with the results of the students.
Sylvan focuses on learning with technologies. It has digitalized everything whether it's teaching or learning.
Sylvan teachers teach the students using iPods as they believe it's the best way to make them understand and Sylvan students also complete their exercises using iPods.
And above, all sylvan always stay connected with parents through a personalized website called mysylvan.
From where the parents also stay updated about the progress of their children, new upcoming lessons and also about the activities to be done at home.
HUNTINGTON LEARNING CENTER:
Huntington is a network of after-school educational learning centers, providing in-center and online tutoring services through-out the US since its foundation by Dr. Raymond Huntington and his wife Eileen started this network in 1977.
It provides its educational services with a comparatively bad teacher-student ratio (5:1). Besides the class size, its highest pricing among the list is also a main factor behind keeping it at last on the list.
But at the same time, it provides exceptional extra-curricular activities for the enrichment of children.
Huntington learning center is the oldest after-school educational service provider for elementary as well as secondary students in the US.
It provides tutoring services for reading, writing, mathematics, science, etc. It also offers services regarding the preparation of tests like the SAT, PSAT, ACT, etc.
In the starting years, Huntington learning centers grew rapidly and 200 new branches were also established till 1999. But in 2000 due to some payment issues, the company was declared bankrupt.
And many of the newly established branches were sold out to pay the debts. But by the end of 2010, the company became stable once again.
In 2020, due to the coronavirus (covid-19), they also have launched an online proprietary for online tutoring and test prep which is called "Huntingtonhelplive".
The Huntington learning center believes that all the students can't be brushed with one brush. So same like as Sylvan, they also have a 4-step method of teaching.
And their steps are:

Conduct an evolution
Develop a personalized plan
Customized Learning
Communicate progress
The Huntington instructors, make a customized study plan for each student after conducting the initial evolution.
Evolution is a multi-disciplinary assessment to find out the strengths and weak points of students. The time of the class is different for each student depending upon the initial evolution.
The instructors interact with students twice a week and ask questions from the past works, this activity keeps the course material fresh in mind.
In this way, students learn perfectly. And also keep parents updated regarding the progress of their child.
Moreover, the Huntington learning centers are open any time after-school and also offer their services in student's free time.
FAQs and Conclusion:
Q: What is the best age to start any of the above learning centers?
Ans: The best age to start learning in any of the above-mentioned learning centers is somewhere between 3 to 5 years.
Q: What means after school program?
Ans: After-schools are basically learning centers that help students with homework (given by schools), tutoring services along with other learning activities.
Q: What means after school program?
Ans: After-schools are basically learning centers that help students with homework (given by schools), tutoring services along with other learning activities.
Q: How much do they mostly charge for tutoring?
Ans: The prices vary from center to center but they mostly charge 20$ to 70$ per hour.
Q: How many days a week is Kumon?
Ans: Kumon offers its tutoring two days a week. Generally, students spend 30 minutes in learning one subject.
Q: Are after school programs effective?
Ans: Not all, but high-quality after-school programs improve student's results, social behavior, school-attendance, and confidence, etc.
Ending Note:
To conclude the topic, we just want to remind you that the above-mentioned are our best-picked alternatives to KUMON, it neither means that these all are better or worse than the former one.
As everything has an alternative in the world, the same way KUMON also has some best competitors. So, we've picked some of the best competitors for our list.
As we just want you to choose the best, so, we have provided you with almost all the necessary information regarding these post-school learning institutes.
And after going through the above-given information thoroughly, you will be able to choose what is suitable for you.
But at the end of the day, it's totally up to you to choose, what is best for you as well as for your child. So, choose wisely.