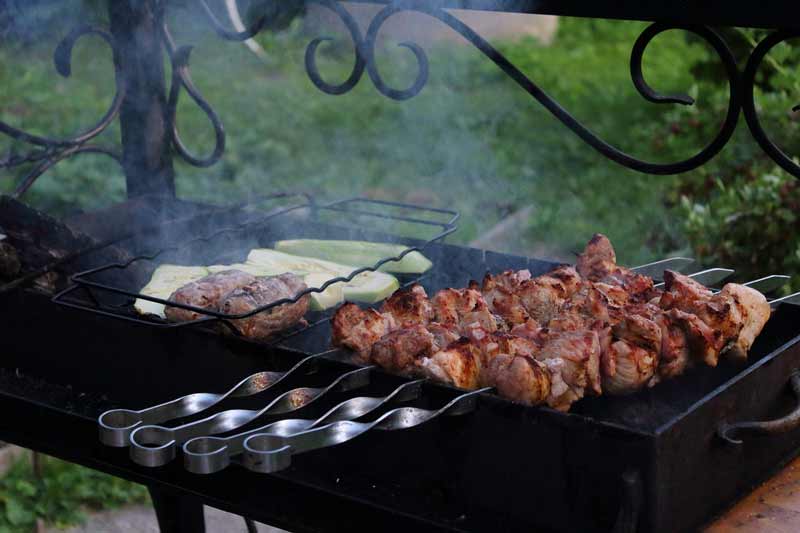 If you ask the American's they will probably refer to late night delights in the name of Kebab. There is so much more to Worlds Tastiest Kebabs than that and it deserves a lot of respect than just being one of the "late night" nourishment.
The word Kebab means fried meat. The Persians originated the first Kebab. However, no one cares who invented them or where they originated from, right? All we need are the Worlds Tastiest Kebabs in front of us so that we can gulp them down and satisfy our hunger.
We just know that kebabs have traveled around the world now and are one of the tastiest meal options ever!
But not every kebab is worth it, right? Or let's just say that we all have our tastes! Here is a list of the Worlds Tastiest Kebabs.
World's Tastiest Kebabs; The best out of the Lot:
Adana Kebabs:
Let's Say hello to the Adana kebabs. The fifth largest city Turkey named these delicious kababs. The dish actually originates from the same city. It is famous that this kebab can be made only by the vendors of that city and no one else can actually make it that way. The instructions to follow in this kebab are quite strict. The instructions make these kebabs stand out in taste.
Shami Kebabs; Yummiest of all:
Next, on the List comes Shami Kebabs. Can we drop Shami kebabs out of the list of the Worlds Tastiest Kebabs? NOT AT ALL! Nothing beats the Shami kebabs…and I guess, you have guessed that I really love them! Patty like Shami Kebabs originate from the Mughal Era and are a combination of reach spices.
Their spices are what make them stand out in the world of kebabs.
Seekh Kebabs; Worlds Tastiest Kebabs for Sure:
Seekh Kebab is worth loving all over the world as it is famous around the globe for its's rich taste and spices. These originated back in the Mughal Era. Yes, they belong to India initially. The skewers on which these kebabs are cooked are the major reason for their name. A range of amazing herbs and mouth-watering spices are used to create Seekh kebabs and they are a delight to eat. Belonging to India yet again, Galati kebab was originated from Lucknow and they were first made for Nawab Wajid Ali Shah. They are made with raw papaya and a combo of wealthy and rich spices and are considered as one of the Worlds Tastiest Kebabs!
Say Hello to Gyros from Greece:
You are wrong if you think that Kebabs belong to the Asian countries only. Say hello to the gyros kebabs from Greece. These kebabs are as tender and moist as anything and will melt in your mouth with all the incredible tastes. They are served in different styles. Some eat it with salad and some serve it along with a sandwich or make a sandwich out of it. Eat it the way you like it!
If you haven't ever tried out these amazing and Worlds Tastiest Kebabs, trust me your taste buds are missing out on a lot. try these out today and enjoy the taste!