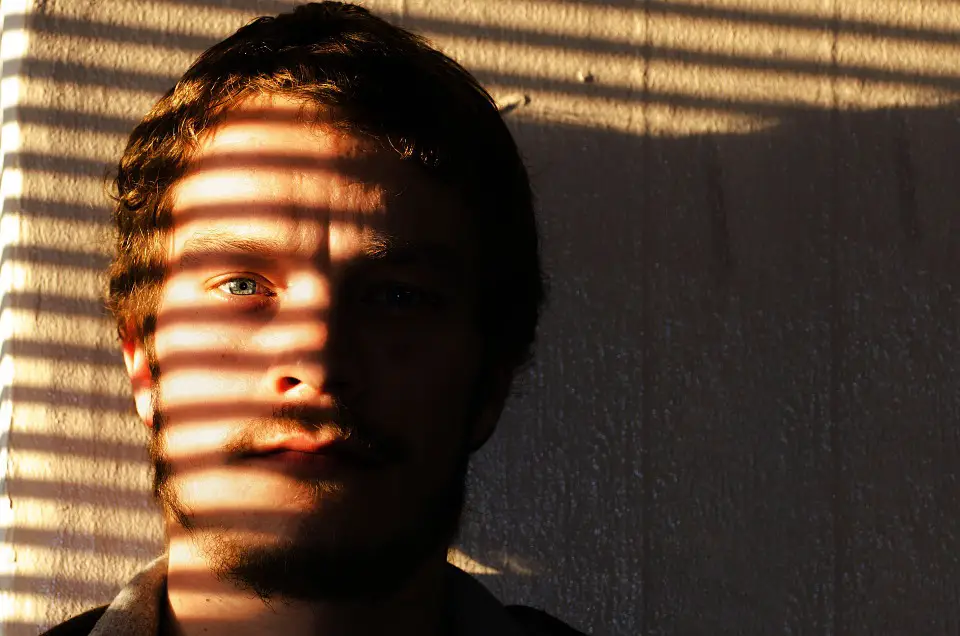 Why do we lose confidence? What are those things that kill our confidence? Can we really find them? Everyone knows the pros of being confident. It's like a cherry on top of the cake. It completes your personality. Adds that extra spur to it and makes you a more prominent person in a crowd of timid people.
It brings in a huge difference while you are moving out, connecting with people and especially in your career field.
Confidence has a lot of pros.
It's like we are a total dumbs these days if we don't have that spark of confidence. If you are that guy in the class, who knows everything, who aces the exams but does not have the power to stand up and answer or question your teacher; you are a loser. Why? because you have no confidence.
Well, I am not being rude here. I am just saying you ought to be more like this guy you know!
I am just trying to clarify the situation and to tell you that how the world is actually going around these days.
Confidence is like that one favorite music track, that majority falls in love with.
So for all those fellows who lack confidence, have you ever given it a thought?
Why do we lose confidence?
Here are some of your behaviors that act as a murderer of your confidence and you need to stop doing this.
Looking for an Approval from Simply Everyone:
Till when will you ask for everyone's approval?
Is that a shortcut to your low decision-making power? You just hand over the power to the next person and tell them to approve your decision because you simply cannot do that n your own. You would rather please people according to their approvals and live. But is that even living?
People, who are confident, really don't care about what others want them to do! And they have no interest in pleasing all the people around them.
They understand the fact that not everyone is going to approve of who they are and they are totally okay with it.
Don't let the opinion of another, define who you are because they haven't been through your long walk!
They don't know what it is to be when they are in your shoes. So whoever you are, be you! Don't look for an approval from the people around you.
They don't have to approve your personality!
Crying over the Obstacle: Where is the Solution?
This is why people who don't have confidence are dumb heads. They are going to cry day and night about their problems but they won't work for it. They aren't going to look for a solution even.
"I lost my notebook." (Day 1)
"I lost my notebook. It had all of my notes that I made the last week in it." (Day 5)
"I don't know how I will prep for my exam because I have misplaced my notebook." (Day 8)
"I feel like killing myself because I still can't find my notebook." (Day 12)
You see my point here? They are going to cry for a month over a missing notebook, compromise on their grades but they won't make an effort and work day and night for two days to make that notebook again or simply take someone else's notebook to pass through the exam.
Drama Mama:
They are the drama mamas.
Confident people don't want drama around them.
They take reality as it is and they have the guts to handle it as well.
I know, I know. You will say that drama is important in life and I have read it in different places as well.
But hey, that is why movies and TV Serials are made, right?
They bring the captivating drama into your life. You don't have to create a plot around you!
A lot of people love drama to such an extent that they create it all around them. I pity them. They desire a spree of non-stop excitement and that is what kills their vibe of real living.
Isn't it much better if you use all that energy to solve your problems, be optimistic and grab the positivism of life, rather than utilizing all of it to make your own little drama around you?
Wouldn't life be much better? And it also helps to be more confident or let's say it allows you to be the right amount of confidence that is required for living a happy life.
You interpret Failure as Who you Actually Are:
Okay so you are going to do something really great and you will be like:
"OMG! I got so lucky today."
And then if something bad happens, you will go on like I am not worth it, this is my life and so on.
On the other hand, confident people are totally different.
They take their success as their worth. They will go like; I knew I'll achieve it. And if they fail, they will go like; "Okay, let's give it another try."
So you see the difference here? If you will stop being sorry for yourself, you will actually achieve something from your life and be more confident.
To sum up:
So you walk into a door which leads to thousands of audience and stumbles.
What do you do? Do you say O I'm sorry or wait for the whole crowd to point and laugh at you will you stay numb and speechless or you go:
"Ok that one was funny", you laugh along with them and say " I didn't see that mini stair," or maybe crack some joke and you get back up, straighten your skirt or pant and walk in like the boss you are!
It all depends on you.
If you are going to kill your confidence with these 4 stupid behaviors of yours, you are definitely not getting anywhere. So cut free of them and grow as a confident human being!