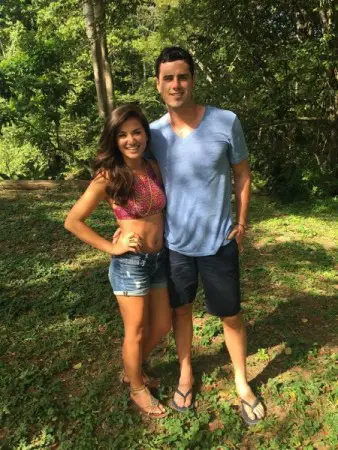 And we are back! Getting down to the wire here. We are in beautiful Jamaica and there are three women left. I think Ben is all in for working out an open relationship at this point. He has a lot of love going around and heartbreak right around the corner. Now I know I say every week is my favorite, but fantasy suites are actually my top runner. I like the illusion of wondering what really happens in there. I think Ben would be a gentleman, but then again he is a guy so… let's jump into each date real quick.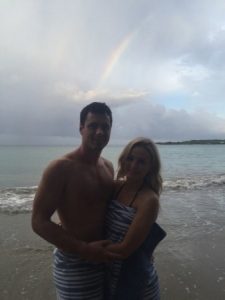 Caila girl is up first. They said a whole two words to each other during their boat/gondola ride; this couldn't be any more awkward. The pressure was getting to her head— time to turn this around now. During dinner, she explained why she was so distant. She also took the chance to drop those three little words I think each girl will use tonight. It sounds to me like Ben and Caila enjoyed the fantasy suite. There were a lot of fireworks going off, literally. I wonder if the other girls knew it was for their date?
Lauren is up next. The two take a little motorboat to an island to release sea turtles in the ocean. It was adorable and something I'm adding to my bucket list. Ben took the opportunity to tell Lauren that he cried in front of her sister last week. FYI Ben, that was the first thing Lauren's sister said to her after Lauren kissed Ben goodbye on the curb last week. He doesn't think he is anywhere near her league. Lauren expressed her feelings towards him; I'm two for two on the 'I love yous'. Oh, and Ben said he loves her too. I'm gonna give you a minute— Ben, The Bachelor rule breaker.
We have a helicopter ride over the island showing every beautiful mile. These two wasted no time getting to the good stuff. After playing around in a waterfall, the two spilled their hearts out. Yes, Ben told JoJo that he loves her too. WHAT? Simmer down there, Benjamin. Over the dinner, the couple talked about her mean brothers. They were able to patch everything up and moved on up to the fantasy suite. The two had a magical night, as did every girl this week.
At this point, I think everyone knew what Ben was going to do. There was only one girl that didn't get her feelings reciprocated. Ben couldn't help but tell the other girls he loved them back. This might have been the easiest decision he needed to make, however, telling her… not so easy. Poor Caila didn't know she was walking into her own breakup. A part of me wonders if he would've dumped her at the rose ceremony if she didn't show up to his place. Right when you think she would be on her way, she hopped out of the car and pretty much asked if he felt that way before they had sex— though she said it with a little more class. Ooooh! I can't wait to hear what she has to say next week.
Does anyone else feel like this season flew by? Now we are down to the top two and tomorrow is "Women Tell All" and then finally the finale. It's between Lauren and JoJo and even though Ben loves them both, only one will become his fiancé. My guess is Lauren. Who's your pick? And also who do you think will be the next bachelorette? Farmer Chris thinks it's Caila and I would have to agree with him, but I would also like to see Becca give it one last try. That's it for this week my sweet, sweet friends!