A Smart Sound Activated Baby Monitor, the only smart baby monitor that comforts, teaches and entertains; Made by the company Nabi. Owned by Mattel Inc. it Aristotle. The smart monitor for babies promises to understand your child's language from a very young age as the baby grows throughout the years. Aristotle Baby Monitor can read bedtime stories. It can help around if its homework, it can play games. And can illuminate different colored lights if your toddler wakes up at night and starts crying it can automatically turn on the baby's favorite color. And can also play some soothing sounds, hence it grows with what your child loves, would want to be around and helped to know more about the world.
The idea is this voice-enabled assistant Aristotle can be there for every step of the way so like a best friend or a babysitter or a tutor. It's going to answer all those pressing questions regardless of whether you are in the house or not.
How can Aristotle baby monitor befriend your child?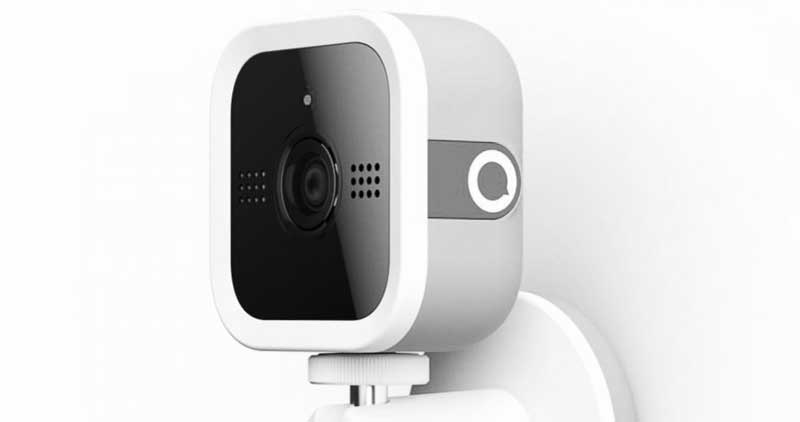 In the beginning, Aristotle will act like a smart baby monitor. With a voice-activated connected camera which you can easily fit over the baby's cot or somewhere else in a room where it has clear sight of your baby. Now, using image recognition, it will spot when your kid has woken up and started crying for instance. And through the app that has been developed for Aristotle, you will have set up in advance how you want it to react.That is to make sure that it goes back to bed in the quickest time possible.
Why is this gadget so effective and efficient for us to buy?
Aristotle combines a lot different incremental updates to provide a wide range of selection and also to make it consumer friendly. The updates include a multi-color smart light that helps with the mood of the baby, a baby monitor with video streaming to our smartphone and two-way audio, a sound/voice-enabled Bluetooth speaker, home monitoring with HD camera and finally a white noise making sound machine. We have all these features to decide what our requirements are and how to make it extremely cost effective for us.
Safety, security, and protection
When we look into introducing technology in the house for young children, safety and privacy is always the most concerning factor. How to ensure that Aristotle is safe for our child's protection and its information as well video streaming all encrypted and secured.
Any smartphone we use and want to authenticate Aristotle's video stream should be in close proximity to the device. We have to set the smartphone we are using about 2-3 inches of the device. And the device starts transferring through Bluetooth with 256-bit encryption and makes only this very smart phone dedicated. And not another device can ever access the baby monitor video stream or the account information about the baby.
Only the parents will have the authority to select what information can be collected about the baby. This is done through the filters in the App. Even as the child grows old and starts interacting with Aristotle by the child mode,the parents still have authority. The parents could choose which features to turn on or off.
Nursery of the future and the learning path for your kid
Aristotle will be your child's companion from the very beginning of the nursery to the toddler and the elementary school age range.
This device takes inputs that happen in a nursery and creates change of events. If the baby starts crying Aristotle will play nursery tunes that soothe the baby till the parents approach it. With the sleep command, the gadget can dim the lights. And if television is playing it can turn its volume down aiding the baby to sleep. And when the baby wakes up everything will turn back to normal.
Aristotle provides a tutor for your kid with it natural language processing. This is where it can start identifying the specific speech patterns of the child. There are many fun and interactive features for the toddler age range such as an animal sound game. In this game, the device makes different sounds of animals. Where the child has to answer that question and is responded positively and in a friendly manner by Aristotle.
Our take on Aristotle sound activated baby monitor
Peace of mind when it comes to your baby is priceless. And this is the reason Aristotle designed to take safety and security to unprecedented benchmarks for your child's safety. Crafted with the parent's view of the utmost safety and security. Extremely cost effective and by far the most suitable device. Experience your child's protection and learning without sacrificing your peace and activities.