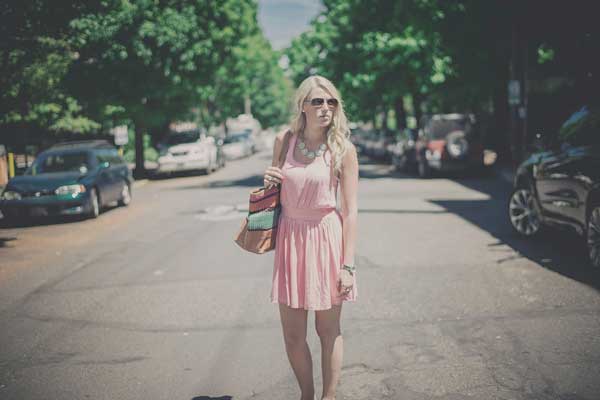 Are you a college student with the heart of a wanderer? Do you want to see the world and have some adventure? Then studying abroad sounds like the perfect thing for you!
For me, as a college girl who couldn't help but spend hours on Pinterest and Tumblr looking at travel blogs and places to go, studying abroad seemed like just the right thing for me. And it totally was! My summer in Italy changed my life and I'm so glad I did it. Here are my five reasons why studying abroad is the best decision you could make in college.
1) Learning more about yourself
Who knew I would love red wine? I never thought I'd be the type to make friends with random strangers (especially those who barely speak my language!) and after my study abroad, I now know that I LOVE architecture and art history.
From traveling, trying new things, meeting new people and exploring a different culture, I discovered SO MUCH about myself. Self-awareness is important, and when we truly know ourselves it can lead to being more content and happier all around.
2) New BFF's
Every girl loves making new friends, and what better way to do that then while exploring a new place together? I became best friends with a girl after being her roommate in Florence. From getting lost in Rome together, discovering new foods and hiking Cinque Terre, the experiences we made helped us form a bond that nothing can break! Plus, what better story to tell than to say you became friends in Italy, China, London, the possibilities are ENDLESS!
3) Getting out of your comfort zone
Whether its trying a new food or just getting on the plane, studying abroad WILL make you step out of that nice and cozy comfort zone we all have. It seems scary, but I promise you it's worth it! So go ahead! Try that shrimp risotto, book that flight to Japan, and dance with that street performer. You'll have fun, laugh and enjoy yourself and have memories that will last you a lifetime!
4) Enhancing your resume
According to many studies and research, studying abroad gives you an edge in the job market. Only about 2% of college students study abroad, so adding your experience to your resume makes you stand out! Many companies claim that students who study abroad are more self-aware, and more accepting of other cultures in the growing global marketplace.
What better way to give you an edge and land your dream job, than to spend some time enjoying another culture?
5) Adventure!
Who doesn't dream of adventure? I know I spend hours daydreaming about hiking the tallest mountains, seeing the Eiffel Tower, eating fish and chips in London and experiencing Carnival in Brazil. The list goes on and on. Why not seize the day and have those adventures now? Doing risky and exciting things alongside other people your age is one of the most enjoyable things you can do. Plus, don't you want to have some cool stories to talk about?
So go ahead, take a step out of your comfort zone, and make the decision to study abroad this spring, summer or even next semester! I promise, the perks are endless and it will be an experience you'll never forget!