Possessiveness is a unique and distinct feature of a relationship. It is quite natural to want your partner all for  yourself the whole time. You do not want anyone taking a share in his attention and care. Although it is not possible in its most exaggerated and fictional scenario, you can still try and make him feel that your importance in his life is unparalleled. Everyone wants to love and be deeply loved by someone.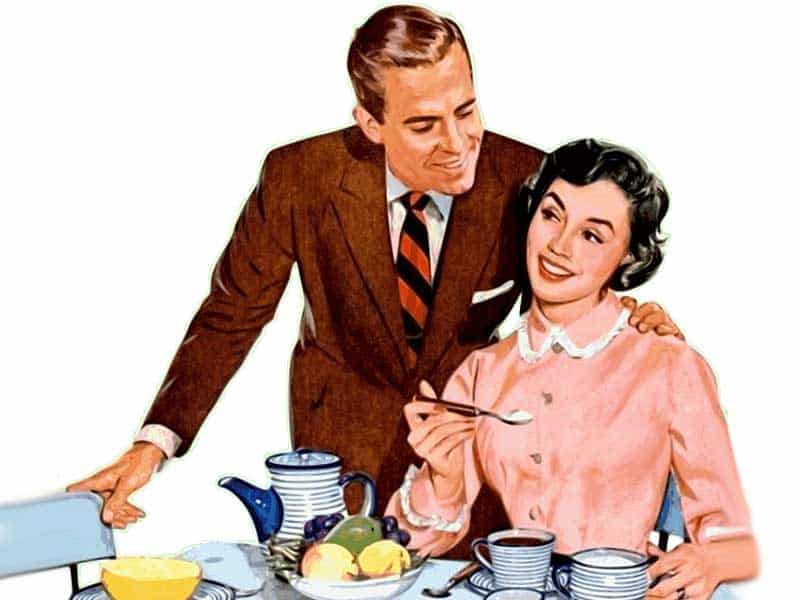 This desire of being indispensable and irreplaceable to someone is what drives us to be sometimes overprotective and authoritative in a relationship.
You need to realize that falling in love is a natural and organic process. If you want to make a guy commit and want only you, you do not need to force him to think that way. Let your bond with him grow naturally with time. Blend in his life and get accustomed to his schedules and routines. Also, get yourself acquainted with his family and friends and become an integral part of his inner circle. Do not ever get desperate for his attention or complain about how busy he is with his work. Lastly, be honest, loyal, and sincere with him if you want the same from him in return.
If you are in a relationship where you feel your boyfriend is distracted and cannot give due time and effort to the relationship, you might need to rejuvenate and refresh your connection with him. It might sound like an arduous undertaking, but it will be worth it in the end. You can try the following things to make a guy want and commit to only you.
Don't force your feelings on him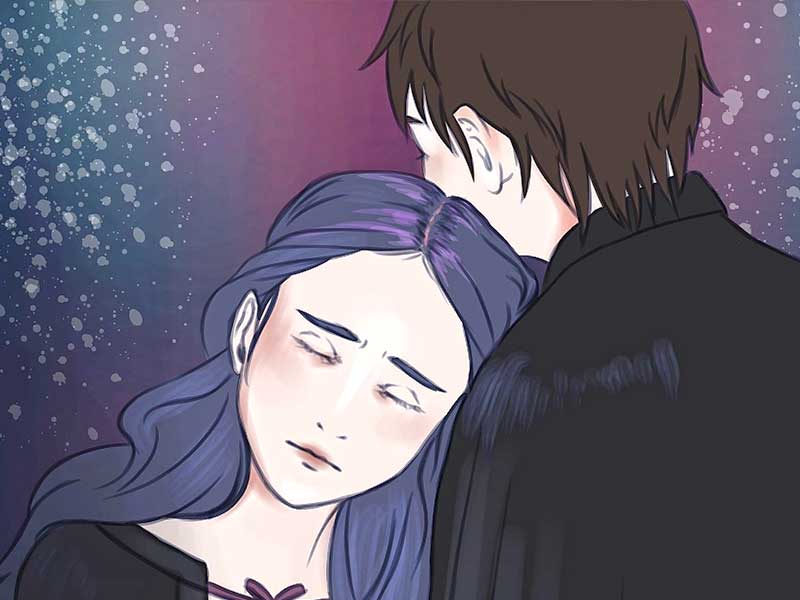 If he is unsure about his emotions towards you, the best you can do is give him the time that he needs at this stage. He needs to clear his head on his own.
If you decide to rush and be compulsive, that is only going to make him raise his guard whenever he is around you. Even if you are in a relationship, take it slow and be relaxed.
Having meaningless insecurities about him based on frivolous assumptions will make you cook up the worst possible scenarios in your head and take an impulsive decision. It is likely to deteriorate whatever bond you have with him.
Do not demand commitment from him. Take it easy and let things flow between you. Remember, you can't force someone to feel a certain way. Especially when it comes to love and serious commitment, it might take a lot of time for him to make up his mind and be assured.
Be a part of his inner circle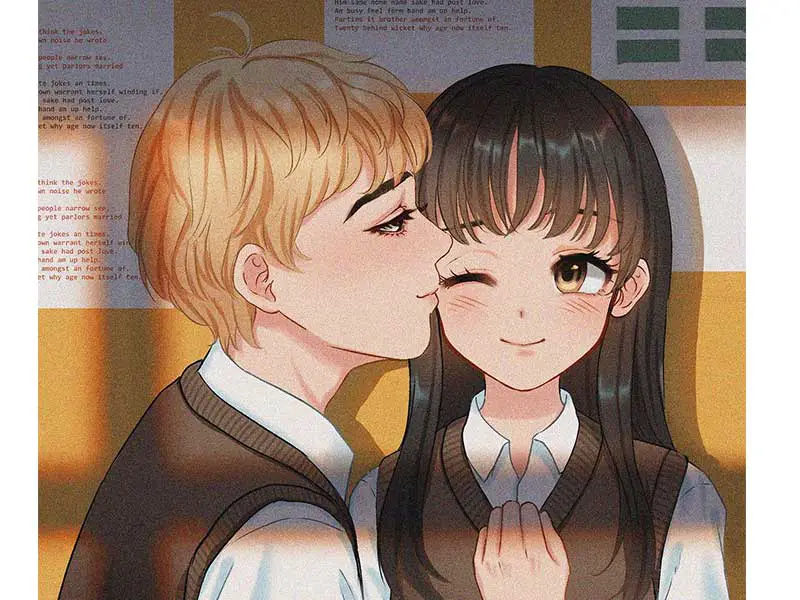 One sure-shot way of gaining his trust is by gaining the trust of those he trusts most. Befriend yourself with his family and friends. Spend mutual time and become an essential part of his social circle. You can have conversations as a friend rather than sticking to mere romance and relationship.
You have already made it halfway through once you are accepted by his family and friends. It will also show him that you have no problems adjusting to those around him and that your relationship can be a smooth and lasting venture.
Get familiar with his schedules and priorities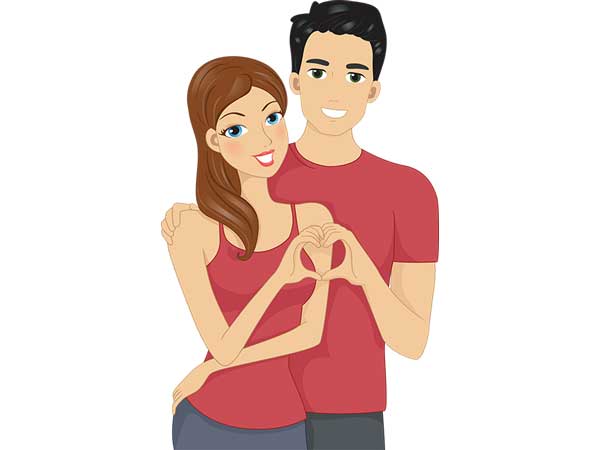 If you want to make him commit to you, you will have to show him that you can be an understanding partner. Instead of being an obstacle in his way, respect his work routine and prerogative.
Don't become an attention-starved girlfriend who wants her boyfriend to address her every second of the day.
Encourage him to work hard rather than stalling his progress and personal growth. Understand him and his preferences better with every passing day. Try to integrate yourself into his life by calling or texting him at a particular time in the day, in lieu of becoming an impediment in his development.
Connect with him on a deeper level
Improve your conversations into meaningful ones over time. Learning about his hobbies and zodiac star is great, but you have to keep adding depth and purpose to your interactions over time.
Getting stale and stagnant will make you one of many in his eyes. Staying relevant by keeping your importance and value in his life is in your hands. Talk to him about purposeful subjects like his future plans and career goals and how you might be able to assist him with the targets he has set for himself. Try to put yourself in his shoes and see things from his perspective so you can understand his decisions better and the kind of person he is.
Try to spend your free time together as much as possible
This will not only help you understand each other better but also strengthen your bond. You will start depending on each other and desire each other's company. No matter how trivial a problem might be, if you get a chance to work mutually, do not waste it.
Be it washing dishes, fixing your broken tap, or some other basic house chore like replacing a light bulb, let him help you.
The more quality time you spend with each other, the stronger your relationship will get. His level of commitment towards you will certainly increase as he starts enjoying himself around you.
Go on a vacation together and allow yourselves to get to know each other better. Spending time together becomes fun and worthwhile instead of being a mere formality when there is anticipation looming every time you part ways.
Be sincere with him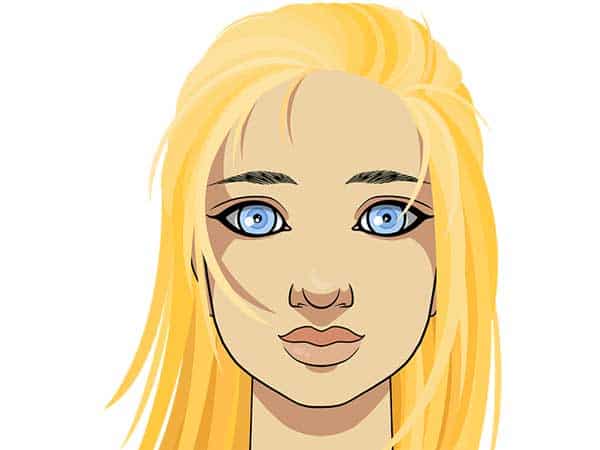 Commitment is not about just words but requires a level of trust.
To be sincere to your partner might also mean to entrust him with your vulnerabilities. Being faithful and earnest in your relationship is a necessity.
You get what you give in life. So if you want him to commit and be loyal to only you, you need to do the same for him.
Everything in life requires an amount of time and effort, so do your best and don't be hasty. Have faith that your love for him will be rewarded in the end.
Remind him of the importance he has in your life
Once your conversations get fluent and significant, you can take it to the next level by communicating how important he is to you.
Keep reminding him of what he means to you and how much you are willing to put at stake for his sake.
Make him understand how valuable his presence is to you. Inform him of the positive changes he has brought into your life ever since the beginning of your relationship.
If you are able to express yourself without getting desperate, he is sure to consider you a responsibility that he is willing to commit to.
Appreciate his input and value his advice
The relationship becomes truly admirable and precious when both partners pay heed to each other's words.
You can always take the first step and ascertain his worth in your life by recognizing his input into your matters.
This will convey your level of commitment towards him. When you cherish his words of advice, you can set the vibe of the conversation.
Furthermore, he also acknowledges how much you trust him. In return, he also seeks and welcomes your counseling.
Your relationship has an impact on both of your lives. You can always decide to steer it whichever way you want.
By considering his guidance and valuing his input, you can make sure that you are on the right path.
Do not get desperate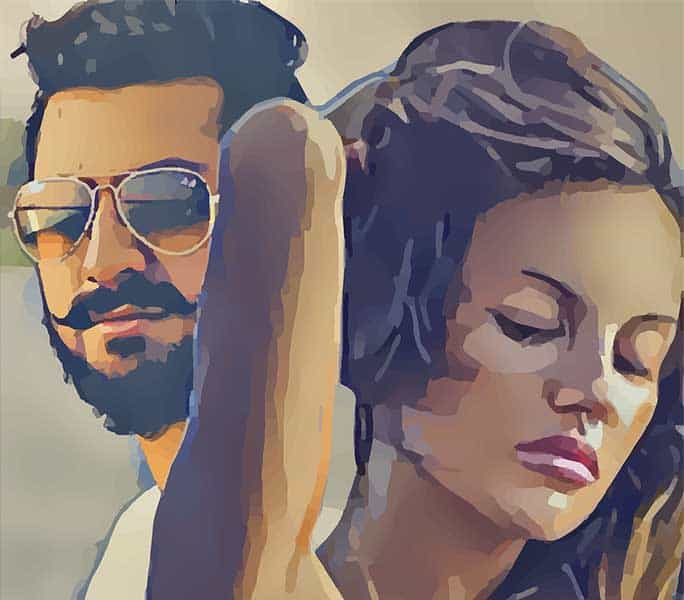 The last thing you need to make sure of is that you do not get desperate for his commitment. All your hard work will be wasted once you try to make it a business deal.
Do not try to force him to spend time with you because of any past favors you did.
Do not think that it is going to be an easy emotional exchange between you two. It's going to be a tough undertaking that will require a lot of time and struggle.
You need to make efforts without expecting anything in return. That's the bitter truth you will have to accept. If you are not getting a favorable response from him, demanding it would be the worst possible idea you can come up with.
Instead, he needs to commit by himself. So do your best and hope that the stars align for you. Forcing the issue is a definite blunder.
Getting a guy to commit to you brings a lot of clarity to your life and relationship. You feel rewarded for understanding him and trying to add value to his life.
You are emotionally secured and assured. You both are now able to rely on each other without having any second thoughts or doubts. He recognizes you as an invaluable part of his life.
With a mind and heart filled with hope and optimism, you begin a new venture of your life.
However, sometimes loving can be quite unforgiving. No matter how hard you try, you still find it impossible to make your place in someone's heart.
The person you love does not feel the same way about you. In such cases, you may feel inclined towards taking matters into your own hand and making him submit to you.
Any commitment made under such unrelenting stress is nothing but a way to get out of the sticky situation.
He may agree with you momentarily, but as soon as he gets back on his feet, he is sure to break up with you. You need to understand, giving an ultimatum or drawing strict conditions will get you nowhere.
How do you make conversations interesting when talking to your boyfriend?
Since you are in a relationship, you can avoid the generic formalities and get straight to the point.
Do not engage in idle talk. Have a purpose whenever you talk to him.
Steer the conversation towards meaningful topics like passion, career, ambitions, etc. Get to know him personally.
By making the conversation personal, you both are able to know each other better and listen to each other attentively. Another important piece of the puzzle is being an active listener.
He will want to talk more once he knows his words aren't falling on deaf ears or being ignored.
Of many other things you can try are asking an open-ended question that requires some thinking or introspection.
You can keep the conversation rolling by asking follow-up questions. Pursue one subject at a time and do not jump randomly from one issue to another.
If you run out of points to talk about, feel free to use your imagination and make conversation intriguing.
What are the signs that you should stop trying to make him commit?
Although the journey is not easy and consumes a lot of focus and time, you should never get delusional into thinking that things will work out one way or another when you can clearly see it not happening.
If he does not express any interest in you despite the attention you are giving him, you need to move on.
Giving up on love is not easy, but becomes a necessity when it starts affecting your self-esteem and confidence.
If you feel that most of your energy is being wasted fighting a losing cause, you should stop trying.
Instead, focus on the matters and relations that still matter.
Final remarks
Love can be blinding sometimes. It makes you negate the obvious and try your hardest to get what you want.
Making a guy commit to you is not easy. You need to get close to him by engaging with his family and friends. Conveying your feelings by showing that you care for him is really important. As your bond gets deeper, one mistake that you can't afford to make is getting desperate for him.
It is going to be a slow and organic process. So forcing it would only make the matter worse for the both of you.
Lastly, if you see no light at the end of the tunnel, there is no need to pursue it anymore.
Refusing to let go will adversely impact your self-confidence. It is inevitable for you to get rejected once you know all too well he does not feel about you the same way you do for him.
Instead of making it complex and hurtful for both of you, it is best to give up and move on.