It is insane that one works from 9-5 (we all know when the 5 really ends) and still struggle to manage our budget effectively. Let me teach you how to make money online for beginners? There are no savings and sometimes, the pay is gone before the month ends. The struggle is real and tough. But we have a solution for it! No, we won't suggest you leave your 9-5 grind and just depend on some quick and easy ways to make money online.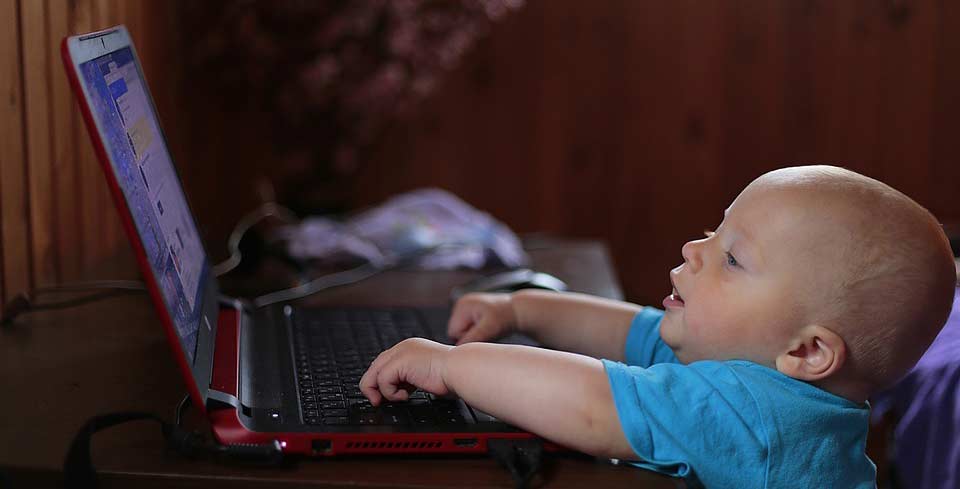 But we will certainly provide you with the top ways to earn money online which can help you save and earn extra money as a side income.
All you need is quick internet access and a laptop or tablet to work on, while you are on the go as well.
Digital nomads have discovered several quick and easy ways to make money online.
This an outcome of creativity and we can never thank the technological advancement for the endless opportunities that we are able to avail through some clicks!
Our suggestion is to not quit your 9-5 job until and unless you start earning a handsome amount of money through these ways.
Many people tend to leave their jobs which they regret later. Remember, that everything requires time and persistence and you need to dedicate the same effort while you earn through online means. In this piece of article, we have listed some of the best and top ways to earn money online.
If you are a student who wants to earn sideways for your study expenses or you are someone who wishes to earn extra money, then you can rely on these methods for sure.
17 Tips on How to Make Money Online for Beginners?
Earn from Online Surveys (Very easy to setup)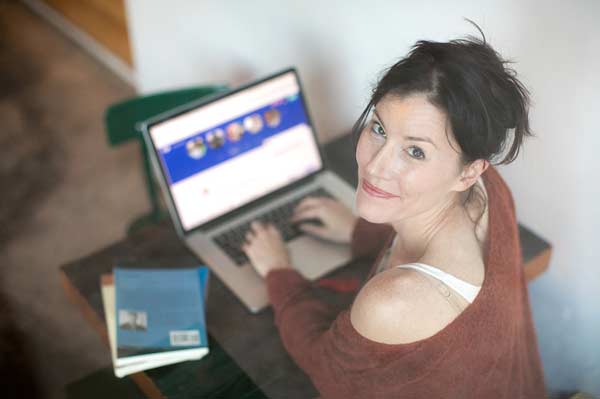 This is one of the top ways to earn money online these days and it is trending with time.
There are legit survey sites that pay you and it is a good and easy way to earn extra money from home.
You basically have to fill out online surveys for brands and companies and you get paid for it.
You can either get gift cards or cash; whatever suits you best. We have listed some of the best survey sites for money earning; you can certainly check that out too.
Become a Freelancer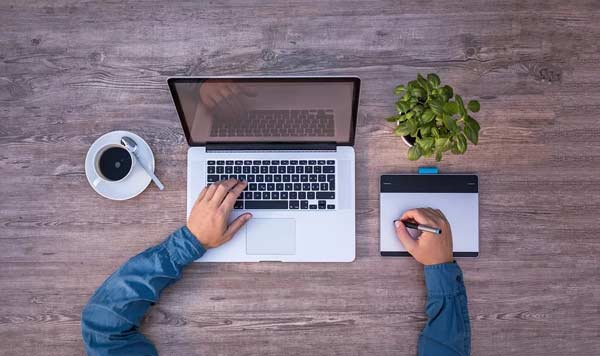 If you have a skill that you can sell, then becoming a freelancer is one of the best bets. If you are good at writing, you can write for people and get paid to write articles.
Likewise, if you are good at photography, then you can cover events for people.
Similarly, graphic designers and artists can set up a small online freelancing business and sell their skills for a good price.
As a freelancer, you are able to reach out to a larger audience as well.
You are targeting a global market.
However, you need to make sure that you set up an amazing online portfolio so that whoever approaches you, sets a wonderful first impression.
You can Teach Online: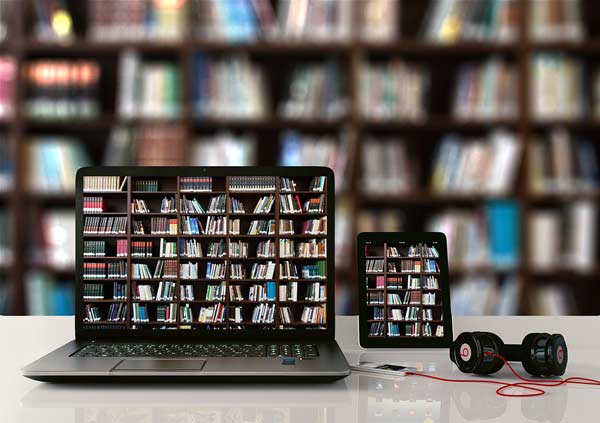 When we talk about becoming a freelancer, there are endless opportunities in it. You can become a freelance writer and get paid to write articles for independent clients.
Similarly, you have the opportunity to teach online as well. Everyone excels at, at least one subject.
You might be great at Mathematics or English; avail that talent and earn extra money from it.
Many people look for online tutors who can teach them English. You can actually earn $2009 per month by teaching online.
There are several websites where you can register yourself as a teacher or you can create your own website and offer your services too.
EF and VIPKid are two of the most famous and reputable companies where you can easily get registered as a tutor.
Applying to these sites can be a little complicated as the competition is tough. But you can earn up to $15 to $20 per hour and that is not a bad deal at all.
Review other websites: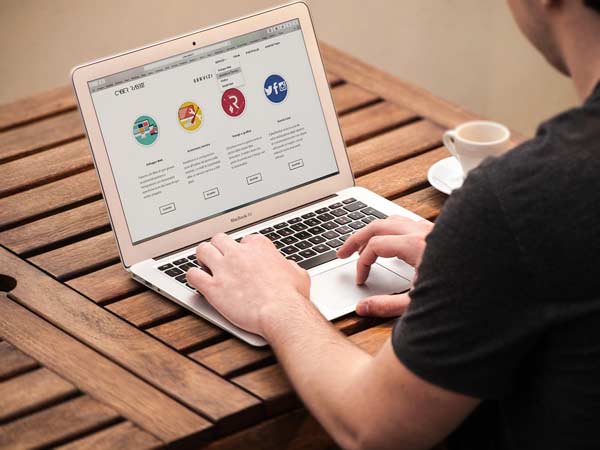 Just like a lot of people do not know about the "paid to read jobs", many don't know that you can earn by reviewing websites or apps.
It is similar to the concept of getting paid to read and review books.
But if you do not like reading, you can actually surf through websites and give your opinion, right?
User Testing is a new website where you can write a quick review for a website and bag $10 within half an hour.
However, you need to pass the test review. If you pass it, you can start earning by reviewing websites and applications.
The payment is done through PayPal.
Write Kindle Book & Sell it: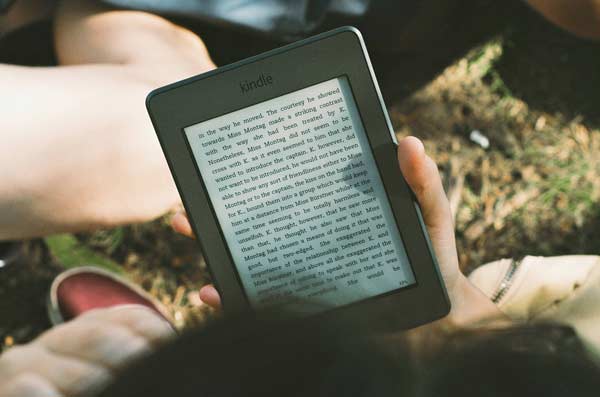 If you are good at writing but you do not want to get paid to write articles or stories for others, then you can launch your very own masterpiece.
Kindle is an incredible platform where you can publish your own ebook.
If you have the skills of researching and writing, then putting them to use can help you earn extra money from home.
Amazon Kindle Store allows everyone to publish their books or ebooks.
You can get the Kindle app on all devices now and reach out to a huge global market.
You can list your book between the price range that Kindle has offered to you and earn 70% of the sale. 30% is Amazon Kindle's commission.
This is certainly a wonderful way to get paid to write about anything that can be extremely useful for readers.
However, you need to remember that people are only going to pay for something that is helping them. Thus, do not write useless content.
Provide the readers with a solution or something intriguing that they are forced to buy your ebook. Making a step to step guide for people is one of the best ways to start earning. Secondly, do not compromise on the cover of the book.
If you are good at designing, that is great. But if not, then get it designed by someone.
The cover sets the first impression for the reader and you can grab the user's attention through it easily. Also, encourage your buyers to leave a review for you in the Kindle app.
This is going to boost the presence of your book in the app and will reach out to more people.
Affiliate Marketing: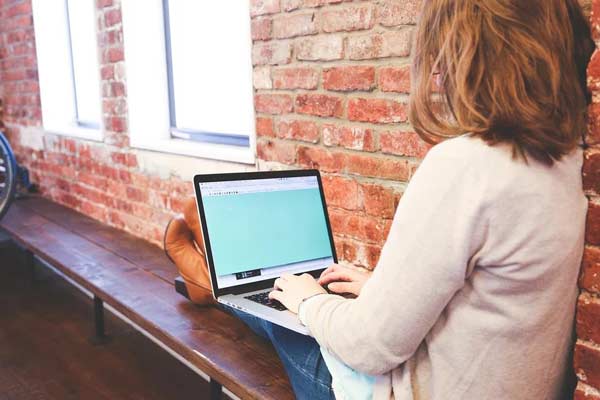 Affiliate marketing is one of the top ways to make money online and this method is not going anywhere now.
However, you need to have a good online presence. If you don't have your own blog, it is suggested that you make one and link a website along too.
Start promoting different companies and brands until some of them reach out to you.
The basic rule of affiliate marketing is that you must have a good audience who is relying on you for reviews or advice.
Setting up your own website can really boost your efforts in affiliate marketing. You can also become an Affiliate at Amazon or Etsy etc.
There are several websites out there that allow you to become an affiliate.
You will get a commission for any buyer who buys through your website or blog, You can learn about affiliate marketing before you dive into it so that you understand the basics of it.
Earning from FIVER: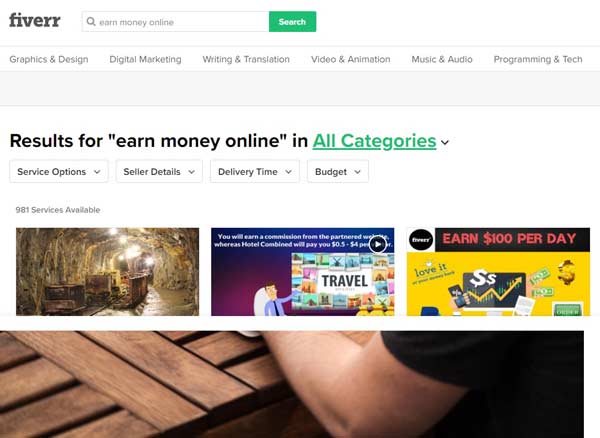 Fiver is one of the best and top websites to earn money online.
It has grown massively over a year or two and it is now one of the largest online markets where people sell their skills.
The best part about this website is that you can offer anything that you are good at.
If you have a skill; sell it at Fiver. Whether you are good at writing, designing, painting, sketching, marketing, or programming; you can sell it all at Fiver.
Create your profile and make your gigs.
Start sending in buyer requests and keep your fingers crossed.
Remember that you won't be able to bag a client within a day or two. It requires at least a week or 10 days to get your gig up in the search.
So be patient.
Once your profile starts running, you will easily get clients on a monthly basis and earn a handsome amount of money too.
Fiver has its commission set, so if you have a $5 order, you will be getting $3.
The good side is, the more clients you are able to bag, the more money you make. If you have multiple skills, then you can make a separate gig for each and get multiple clients.
Take Part in Competitions: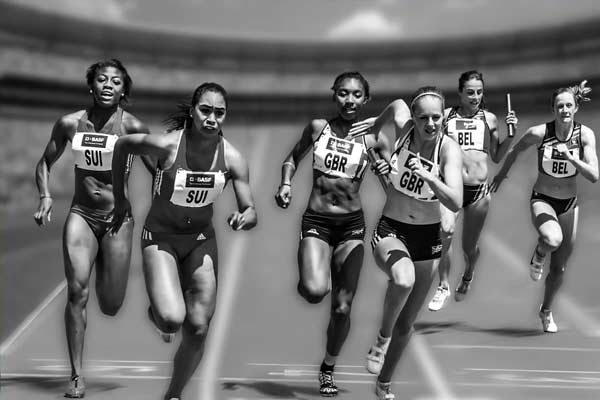 You never know whether you will win or not but what if you do? Online competitions have a great sum of money to offer and it is never too bad, to try your luck.
You can look up for online competitions through different social media platforms and enter as many as you can.
If you are good at painting, then you can look for different painting competitions.
If you like writing, then there are several competitions for story writing too. Thus, trying this source to earn money is also great. You are certainly going to win in between!
Buy & Sell Domains (Flipping domains)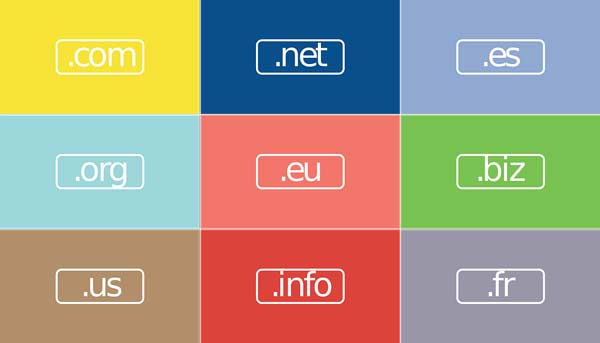 This is one of the quick and easy ways to make money online and you can actually earn a lot through this method.
Domain name is a website address and there is a variety of extensions available on the internet.
You can register with a reputable company like GoDaddy.com and buy domains. You can then sell them for whatever price you want. If you buy a domain for say $500, you might find a buyer who would be willing to pay $2000 or more for it.
Make sure that you buy domains smartly.
There are high earning domains that are targeted the most by people who want to make websites for business. If you buy those, you will be able to pitch a higher price for it as well.
Everyone wants to earn extra money and you are obviously one of them. In the endless journey of struggles, you decide to start your own blog because you have heard or probably assumed, that it is one of the best and easy ways to earn money online.
You did start blogging, thinking that you would earn cash within a few days or maybe weeks but the journey seems to be a bit longer than what you had expected.
You are not really sure how your blog will start making money. Or more precisely, you don't have any idea about how do bloggers earn money. Or maybe you are just looking for ways to monetize your blog.
So no matter what confusion you are going through, we promise you that you will make money online through your blog. Whether it is a hobby oriented blog or a business one; we will take you through the maze of how to earn extra income through your blog.
Let's dive into the ways of how do bloggers earn money and how you can make it too! I will share some of the quick and easy ways to make some money online.
Out of all these ways, the best is to start a website

If you are interested in generating passive income, then you can consider starting your own website. (My website used to look like this)
It is one of the top ways to make money online but not quite the easier way.
Starting and building a website is not a huge deal these days.
There are a lot of hosting companies that have made the task super easy.
However, the task is to attract the audience towards it. You need a target market and then you have to magnetize them towards your website.
A website without constant visitors is nothing. It won't earn you a single penny.
Make sure that you understand the basics of starting a website.
If you have a friend who is good at it; partner up with them.
If your website starts running, you might even quit your 9-5 grind.
Earn money with a website
The most important way to earn money through your blog is to monetize it.
What is that you may ask? It is putting ads up on your blog or website.
There are two popular categories of ads that you should know about:
PPC/CPC ADS: (Pay/Cost per Click Advertisement)
These are banners that are placed in the sidebar of your blog. They are basically termed as Pay Per Click or Cost per Click ads. Every time a visitor on your website, clicks on the ad; you get paid! TADA!
CPM ADS: (Cost per impressions advertisement)
This is the second type of ads and these pay you a fixed amount of money, depending on the number of people who view your ad.
The most commonly used ads are the PPC and CPC ads. Also, the most reliable network for placing any types of ads is Google AdSense. This program is very easy to use and makes the entire process simple! Thus, you can check out Google AdSense for placing ads.
Working with Affiliate Links
This is another method of monetizing your blog.
Affiliate marketing has endless possibilities and it will help you earn extra money through your blog or website.
This is how it works:
An advertiser reaches out to you and wishes to sell her product.
On every sale that comes through your blog, you will be given a commission.
After that, you will be provided with a link that is going to track your affiliate code to see the number of people who come to their products, through you.
It will tell the advertiser that the buyer came to them, through your blog.
You have to include the affiliate links on the blog. You can either create content for it to tag it directly or you can place banner ads for the product on your website.
If the user clicks on the affiliate link through your blog, then you get a percentage of the amount the user paid for the product.
Networks like Amazon associates are an incredible platform where you can take benefit from affiliate marketing and make money through your blog. You can also sign up for private contracts and partnerships.
It all depends on the opportunities you get.
SELL DIGITAL PRODUCTS:
If affiliate marketing does not seem like your cup of tea then you can sell digital products.
It is a great source to earn extra money online through your blog. Many bloggers make money through this method.
But what digital products can you sell?
Online courses
Online workshops
eBooks
Apps
Themes
Plugins
Images, music, and videos that people can use in their content-make sure that they are unique
Your basic focus should remain on making the product extremely useful for the audience.
Do not "assume" that your digital product is highly needed by the reader. You must research well before providing it to people. Listening to your audience will help you understand what they really need.
This means that you have to build your audience first and make sure that they are active on your blog.
Once they start interacting with you, you will learn what they really need. THAT is the digital product that you should create and sell.
The best part about this source of income online is that you are not getting a little commission; you are selling your own product which somehow makes you an entrepreneur as well.
BUILD YOUR CREDIBILITY:
You can use your blog to build your credibility too.
This will open new doors of money-making opportunities for you.
For instance, you start a finance blog, and gradually, you gather an audience who loves reading your content.
Your blog will become famous and you will be a well-known figure in the finance industry.
Once your blog and you get famous, people are going to approach you. You can give seminars and speak about finance and management at conferences.
Finance institutes might call you to be their judge or host for an event. You can also have opportunities to train finance employees.
Thus, new doors can open through blogging. But this method is time-consuming and requires a lot of determination and persistence as well.
Also, this is not one of the easiest ways to earn extra money through blogging.
This is a time taking process and it might and might not work for you.
However, the success rate of such bloggers is increasing day by day who have to build their credibility through their blogs. They have received endless opportunities which have become a great source to earn money.
You need to understand that blogging might be considered as one of the high paying careers but it takes time.
If you make your blog and just let it sit; nothing is going to happen. You have to spend time building it (certainly) but you need to spend time to make it grow as well.
Give it your time and effort and build your credibility to open new doors for yourself.
SELL FREELANCE SERVICES:
This is going to be time taking and you will have to put in a lot of effort in this too.
But the truth is that you will probably earn a lot of money through this method.
If you are good at writing and wish to get paid to write articles for people then you can offer your services on your blog. This is going to be exhausting because, with time, your audience will grow.
But there are people who are earning six figures through this source.
They create a mechanism on their blog where they get clients. It is extremely profitable and a lot of bloggers are earning this way.
Similarly, if you are a photographer or a programmer or a designer; you can offer your services through your blog.
If you are a writer, then you can write and earn money online through your website.
These are the top ways to earn money through your blog. You don't get paid to blog; that is a wrong concept; you flourish your blog in a smart way so that you can earn through it.
FREQUENTLY ASKED QUESTIONS ABOUT BLOGGING
We have disclosed the different ways for how do bloggers earn money. Now we will take a step back, and discuss some questions that people usually ask regarding the process of blogging. There is a lot of confusion regarding it and these answers might help you clear them up!
Do bloggers earn money?
People usually ask how do bloggers earn money or do they even earn money through it or not. But the real thing that they want to know about is, how can one earn extra money through blogging! Sadly, we have no BS answer for this query. It is actually dependent on you.
Starting your journey to earn money through blogging is similar to starting your own business.
It demands a lot of time and effort. Also, just like you invest in your business without expecting a wonderful profit right away; you have to invest in here too.
The big difference is that it will demand more of your time and effort than money.
Bloggers do earn money but the process is gradual. It won't happen overnight and you need to stay persistent.
How much can I earn through blogging?
Before people start blogging, they plan to earn $500 a month or week through it.
This is the wrong approach. You will make money through blogging definitely but there is no certain amount and no certain time for it either.
There are blogs who are earning hundreds of millions but they have invested a lot in it.
The problem with bloggers is that they think that they quit too fast.
They are not patient enough to invest endless time and effort in it.
How can I start my blog for free?
You can start a blog for free through WordPress and Medium etc. however, they are not going to help you earn extra money online.
They take way longer than a proper domain website. We would recommend you to invest in a domain and hosting account. Consider it as your investment to start your business journey.
Is it possible to make money online through blogging? YES IT IS!
There is no power that can become your hurdle to earn money online through your blog if you treat it like your baby.
Consider it as a startup business and we guarantee you that you won't fail.
If you ask us about how do bloggers earn money; then the truth is that the majority of them start as a side business. And that is the best way to begin your journey. Start it as your side project and flourish it in the background gradually. Give it time and effort and once you start gaining an audience and some income, you can then speed up things and maybe quit your job too.
But as easy as it might sound in the last 4 lines; it isn't. Just like any other thing that is worth getting, you have to work extremely hard to change your blog into a good source of income for you.
You have to master the craft of blogging to make it reach somewhere.
Blogging is a wonderful business for anyone who loves writing.
You can make money online by offering your services through your blog. Simply get paid to write articles or design a website for a client.
Blogging is a wonderful path for writers as it helps them showcase their capabilities. You also connect to so many people around the world; there are literally no barriers.
Blogging can turn into one of the highest paying careers but it demands persistence and a lot of hard work.
If you are up for it, then trust us; you won't regret this decision after some months. Put in your entire efforts and blogging will be highly fruitful for you.
Conclusion
Thanks to the world of the internet and the evolution that it has gone through, that we now have endless quick and easy ways to make money online.
Most of the above-mentioned methods are free ways to make money online; you don't need to invest anything.
Earning extra money can solve an array of problems for a lot of people.
However, many of us have no idea how this can be done. If you have readily available internet access and a laptop or tablet, then the above-mentioned methods are the best and easy ways to earn extra money online.
The Internet has made it easier to earn extra money and it is about time that we avail it to the best.