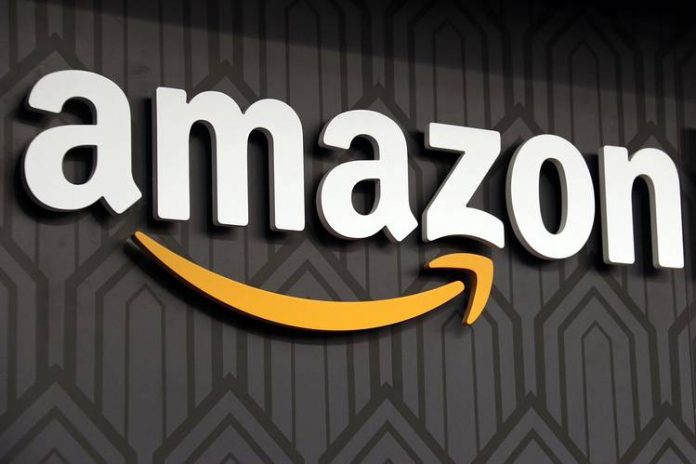 You must have thought about selling on Amazon and the benefits to sell in this platform. As Amazon is rapidly growing and becoming popular, this's why Amazon FBA service programs have essential importance. If you want to stay on top of advance developments in online retail, then having your business and selling on Amazon is the best approach. In actual, Amazon marketplace provides much more control to you than any other or your store, because it has a much larger consumer base and has the capacity to enhance your sales volume to a great level. Who wouldn't want to give it a try right?
Before jumping on to the tips on how you can become a successful Amazon seller, you first need to know that with Amazon, your business has the probability of being visible on Amazon Prime that has a huge number of Prime members, which can help your business grow to a greater level.
Now, are you ready to know how to sell on Amazon successfully? Well, first keep in mind that to be successful, it takes an appropriate budget, hard work, thorough research and a lot of dedication. Even though we must mention here that who start with their Amazon business quit even at the beginning before they get a chance to prosper. However, if you work hard enough and do extensive research, then you can surely capitalize on your potential to grow your brand into a successful business.
So, get ready to become a successful seller on Amazon, while Amazon takes cares of all your logistics? Let's go over some steps on how exactly you can become a successful seller on Amazon.
Guidelines for Being Successful Seller on Amazon
Generally, controlling Amazon Seller Central and FBA highlights properly has the ability to help boost your profitability as a business, nonetheless, if you really want to get the best out of Amazon seller platform and make gigantic profits, then you have to focus and be mindful of few additional advice also. Let's get into the discussion about those tips and tricks;
Research and Select Your Product Niche Sensibly
Not all product types have equal potential or give the opportunity that leads to a great profit, so you must select your product niche carefully. You should thoroughly research and consider possibly profitable niches before you conclude on what products you want to sell. Finding the best potential niche is really important, so you need to research well and to get a better understanding of what is out there in the market, that means how they are priced and who will be your competitors to deal with.
Form Your Amazon Listing
To be a successful Amazon seller, you need to take full advantage of Seller Central when you start your product listing. Seller Central is the product page in your portal where you list down the products in detail and customer land on to this page, get information about your product and purchase the product. That means a product listing is your chance to tell customers what your product is about, what does it do, how much it costs and why they should prefer buying it. Hence, it is essential to be as precise as possible when describing your product thoroughly.
Now, let's have a look at what is necessary when you list the products. Well, the most important key point in the listing is the keywords. Writing a great product listing copy won't do any good unless you add the right keywords and people search for that keyword and your listing does not get visible. That is why, you must concentrate on making sure that your listing is optimized and with the top raking keywords, so you get the strong organic reach for your listing and that is how you will draw the right traffic too.
A product listing consists of the following elements:
Title Heading
The product title is the first element in your listing and it is what Amazon emphasizes on most when we talk in terms of keyword ranking. Along with the main product image, the title of the product is what customers see first in the search result. Make sure that the title you give clearly depicts what your product is about. It is crucial that you add the most top essential related keywords in the title.
Bullet Facts
In these bullet points, you describe your product features thoroughly. This is the section where you can elaborate and emphasize on the essential features of your product. This is where you can add as many related keywords as you can and those that you could not fit into the title.
Product Explanation
The product description is another section you get to enhance and elaborate your product description and can further increase the detail about what you have covered in the bullet points. Though the briefness and right keyword positioning are important in title and bullet points, whereas in product description you can describe your brand and establish its image.
Backend Description
This section is a part, which does not appear to the customers as a live listing, that means your customers cannot see it and you can add as many related keywords in it and even those which you could not add in the main parts of the listing. Furthermore, you can also add other language keywords and misspelled words to have the most prominence.
Photography
Know that each product listing can have the limit of nine product images at max. The first and main image of the product is an important one and called the hero image. It is the foremost image that customers will see when they will look at your product in search results or on your page. Besides the hero image, you also have the liberty to add pictures to show how your product operates. These other photos apart from the hero image are also called lifestyle photos.
Right Marketing Is Important
With Amazon FBA you can sure skip the out-of-date eCommerce aggravations such as website management, packing, shipping and payment dealings however you cannot forgo marketing. And with using Amazon FBA, you certainly get more time to concentrate on marketing your brand and business.
So, you must use social media channels, other forums, email and more to promote your product listings. Moreover, always get back, follow up and ask for reviews from your customers. As this really counts and help to make a reputable brand image.
Offer sales, promotions and holiday deals
Know that at the time of the holiday season, there is always a huge potential in your sales getting boost up. So, you must offer deals around the holidays and stock up inventory if need be. There is a rise from two to five times as many sales during the holiday season, hence, you should see your product prices and be ready to offer a special sale or discount to beat your competitors.
All in all, your capability to be successful as an Amazon seller is directly proportional to the hard work you do and effort you put in. You should use the proper applications and tools to purchase inventory, use Amazon seller central and FBA service rightly, and emphasize your concentration on promotions and marketing your products, ultimately brand and that way you will be on the efficacious road to be a successful seller.