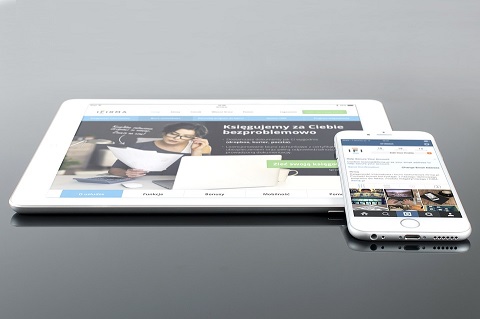 Social media has never been the good guy for the majority of people. Even when social media platforms like Twitter and Facebook are overloaded with users; the troubles still do exist. And if we talk about social media and relationship, we have to accept the fact that they are never considered good for relationships. The repute falls back of social media platforms in this context and it is quite right.
Social media makes people worried or freaked out without any valid reason.
There won't be a reason and you might just have this major fight with your girlfriend.
And God bless the news feed and Facebook in all, for letting people know whatever you like or comment on.
Your girlfriend stalks you and boys remain no way behind in being possessive. From who likes your partner's image to who comments on it becomes more of a duty to check upon.
And even when all of this seems so cheesy and lovely in the beginning, they no sooner become a big reason for killing your happiness and mental peace.
So yes, social media does hurt your relationship until you are willing to do something to make it stronger.
And just remember, that you have to give up on something in life to achieve something. If you want that girl or guy, you might just need to get a little over the edge foolish to make it last.
So how social media and relationship are related:
1. It is Time to Share your Password:
Even when I think that this is serious privacy crime, for people in utter love, this seems so important. Or at least the studies have revealed so. There had been a Pew Experiment which showed that 67% of couples who have been committed since a long time or have been a happily married couple have actually shared their social media passwords with one another.
They said that this has actually affected their relationship in a positive manner as in a world where no one can trust anyone; you are able to trust your partner completely.
For single people, this is totally insane. But as studies say so, we have got to give it a try, what say love birds?
2. Love like you are Young Forever:
Teens are able to keep their love young through social media platforms and they have accepted this weird fact as well. Posting great statuses for each other or posting selfies with one another, makes you feel young and free.
And partners feel on top of the world if their partner makes it a public announcement on social media that they are committed to them. Who would not want that now?
Studies show that men (young ones mostly) get extreme satisfaction from social media sharing and announcements than women.
This is usually because women mature faster than men.
3. You get a Chance to Express Deeply:
A lot of people cannot say things in person.
They feel shy or they aren't able to express their emotions in the right manner. Even when social media has a lot of fake accounts going through, a person who truly loves you find this an opportunity to unveil him or herself.
They get a chance to say what they are not capable of saying in person and thus it makes a lot of relationships honest and crystal clear.
So if you don't find yourself being expressive in person or shying off, you can actually lose your partner.
Try expressing it through social media or private messages to keep the spark alive. You really don't want it to die, do you?
Conclusion:
Social media is considered the villain of the movie named a "perfect relationship."
Yes, I do agree with the fact that possessive people can end up ruining their relationships completely through social media. They can envy other friends of their partners, making it hard for both of them to stay in a safe and trustworthy relation.
But at the same time, social media can enhance your relationship as well. Nothing is perfect and likewise, nothing can be completely devilish. You need to find the good side of everything to make it work positively for you. It won't create magic miraculously if you don't want it to.
It won't be the good guy for you if you keep using it in a bad manner.
Social media can save relationships at the same time where it can destroy them. It is just a matter of how you wish you utilize it to make your partner feel either special or dejected.
Everything can be saved if you wish to save it.