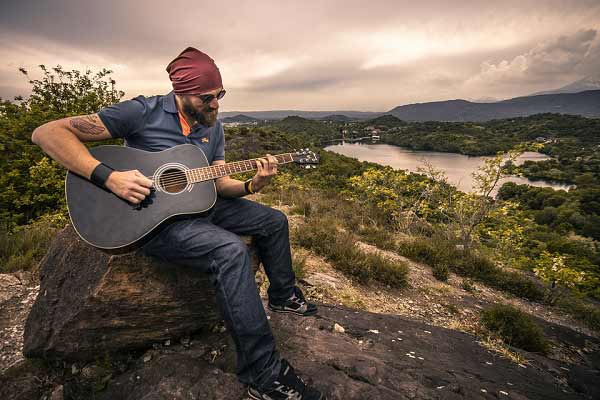 Today I will list some of the awesome hobbies for people with anxiety. When it comes to anxiety, one should take a little time out of the busy life to cure it. The hectic life that we all lead in the 21st century has snatched away the imagination of our life as we simply have no time to imagine anything for ourselves.
We are just too busy all the time that we cannot stay away from anxiety.
We have so much to be busy with; schools, jobs, families and much more.
But just sometimes, we need to take it all down for a while and relax totally.
The pressure and anxiety must flow out of our mind and body every day. Sleeping with those anxieties can just make life a lot more miserable.
That is exactly why you need to take out some time every day to make your day more bright and positive.
You need to assign some time from your day to do something that makes you release your stress and feel a bit lighter. This is where your need for a hobby pops up.
A hobby makes you stay away from anxiety and feel stress-free. But do all kinds of hobbies make you release stress?
Well, apparently no! If you have a hobby of texting people or wasting time on social media every time you are free; you are not releasing stress…you are taking more of it.
Some old-school hobbies for people with anxiety:
Writing:
This simply works for me.
You can go through the web and search for all the best hobbies ever and that list won't go on without mentioning reading and writing.
So apparently, I just need to thank myself for having just the perfect hobby for myself.
Writing makes you enter into a completely different world.
It somehow manages to bring your imagination back to you and it also helps in bringing the world back to you that only shape and make.
It makes you exit your own stress filled life and enjoy whatever you imagine. Writing is one of the best and oldest hobbies to opt for.
Gardening:
Whenever my mother was indulged in gardening, I never found it wonderful, to be honest.
For me, the writing was the best ever thing to do when I was free or you know, just read a great book?
But then, one day I saw my mom totally indulged in gardening and she hardly remembered that it was tea time.
So I decided to make her a cup of tea and she was quite shocked by how fast the time passed by.
That is when I realized that yes; people do say it right; gardening is a great hobby to opt for.
It makes you go away from the worries of the world and you are all dedicated to those tiny plants and leaves.
Gardening relaxes the mind of one being and that is what flowers are well-known for.
So if you aren't much of a writing person; maybe you can try your hands on gardening.
Listening to Music:
Oh, how soothing it is when I play "Air on the G String –Johann Sebastian Bach" on my Electric Guitar.
It relaxes me so much.
It's in D major scale and it just releases ones all tension away.
Just put your pedal on some nice distortion and some cool delay and play anything. If you are a guitarist, you would exactly know what I am talking about here.
Isn't it simply awesome? And see how calming it is. I think when it comes to stress, the best remedy is music.
Music is very powerful. It can manipulate our emotions.
Can make us sad and at the same time happy too.
Can make you remember your deepest of memories and of course makes you forget all the worries of this world and takes you far away into your fantasy world.
Do It Yourself:
Yes, I am talking about the DIY's here. They seriously drag you out of your stressed world and expose you to something new and creative. DIY is all about staring down at a video and creating something new.
It might be creating something old in a different manner.
For example, you can look up for DIY for lamps and you are probably going to find endless variety for it.
You can create one single thing in so many different ways that it becomes a lot more exciting.
A lot of people love DIY's and it makes a great hobby.
It is not important that you need a lot of supplies; it is all about getting simple materials and creating something out of them.
You certainly need to buy the supplies if you are dedicated to your hobby. It all depends on the time you are willing to dedicate to it and how much you adore doing it.
If you want to beat stress, then take out some time from each day for DIYs.
You can also start making something and make it gradually in 2-3 days or maybe a week.
This way you won't have to put in a lot of time and you won't always be creating something (which makes it hard to adjust everything in your room).
And sometimes, you can simply watch the DIY's and have a great time.
And Last but definitely not least.
Exercise:
For me, exercising means lifting weights, but It can be anything for you.
It can be a mere walk at the very least.
But tell you what after coming out of the gym, I get this feeling like I am high, seriously. I mean all those tensions of work…home…assignments…blog…job…GONE!
I mean all of the anger, negative energy, hatred or whatever names you wanna give to these toxins turn into what one may call a positive energy and that energy is all utilized into my exercising and lifting heavy weights.
Is exercising I think one of the best Old School Hobby to beat stress?
Agreed?
Conclusion:
Beating stress in the 21st century is like playing with fire; next to impossible, right?
Who has time to ditch the daily routine and do something out of the way? But just sometimes…you need to notch everything down and bring some peace to your mind and body.
So opt for some hobbies which make you feel relaxed and you forget about all that is happening around you!