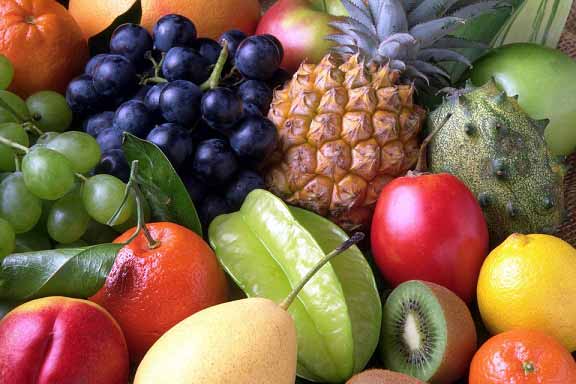 Although I enjoy cooking, there are times when I want a quick and simple recipe for something to snack on. Easy recipes are my best friends, especially when they're actually pretty healthy. I've been eating these 3 snacks constantly lately, so I figured I'd share!
1. Homemade trail mix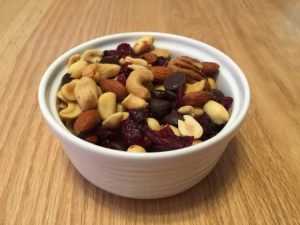 This first one isn't really a recipe it's just throwing things together, but it's actually really yummy.
Traditional trail mixes usually have tons of added salts and sugars and contain raisins (which I don't care for).
Instead, I throw together lightly salted mixed nuts, dried cranberries, and dark chocolate chips in little snack baggies.
I usually always keep one in my purse because I love to snack and the mixture of these foods is super delicious.
2. Roasted chickpeas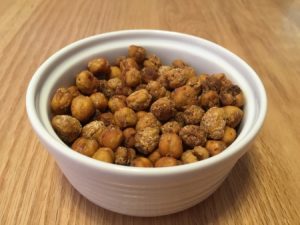 Chickpeas, otherwise known as garbanzo beans, are soo yummy and really good for you.
I usually eat them in hummus form, but roasting them is a new and exciting snack. I loosely followed this recipe after checking out a ton on Pinterest, but I found leaving them in for as long as they instruct just burned them.
All you really need to do is toss some olive oil, garlic powder, and parmesan cheese on a can or two of chickpeas and throw them in the oven.
I put them in for 15 minutes, took the pan out and shook them around, and repeated until they looked dark and crisp, but not burnt.
This recipe took me a few tries to get right, but it's the perfect alternative to really salty and fatty potato chips.
3. Apple "cookies"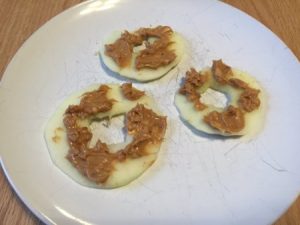 This is another recipe I've seen all over Pinterest, mainly for good snacks for kids.
I'm definitely not a kid but I love this fun alternative to a simple apple.
All you have to do is cut the apple into little slices, and then add toppings.
I love just using crunchy peanut butter but the possibilities are endless.
You could add mini chocolate chips, granola, or even some honey.
It's probably a little easier to core the apple first, but I usually just eat around it or cut out the middle of each individual slices.