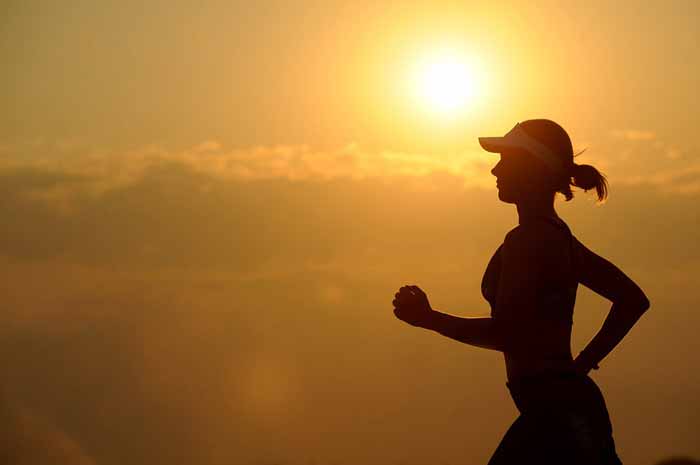 How often have you thought to yourself, "UGH, I really shouldn't have eaten a box of mac n cheese for the past 3 nights in a row?" No, just me? Well, I'm sure that at some point you've thought about trying to eat better. But let's be honest, that's just really hard, and not that fun. I thought the same thing until I heard about Arbonne's 30 Days to Healthy Living Challenge.
When my boss's wife told me about the challenge, I thought to myself "OKAY LADY, are you trying to make me miserable for 30 days??" But when she sat down with me and told me all about it, I thought "Okay lady, that doesn't sound TOO miserable."
Basically, here's what the challenge entails: For 30 days you cannot have gluten, dairy, sugar, soy, alcohol, or starchy veggies. Also, (this is going to sound expensive but wait), for $250 you get 2 bags of protein, a bag of fiber boost powder, a box of digestive plus (pre and probiotics), 2 boxes of fizzy sticks (caffeine and vitamins), greens (powder for shakes), 2 boxes of herbal detox tea, and a 7 day cleanse. You also get added to a Facebook group where they share weekly meal plans and grocery lists. Literally, the lists are broken down by area of the grocery store, and it's AMAZING (especially for someone who hates the grocery store). Sounds miserable, right? I mean, like NO MAC N CHEESE FOR 30 DAYS??
Fast forward 4 months to December 29th and I feel like a beached whale (probably from eating 4 boxes of *FAMILY SIZE* mac n cheese in one week). I called my boss's wife and told her I was ready for the challenge. Obviously, I was really upset about not being able to have mac n cheese.
Now, let me tell you, I NEVER, ever, EVER thought I could do this. I mean, I'm CERTAIN that one of the only reasons I completed this challenge was with the help of magic invisible elves whispering encouragement in my ears, but I am so glad I did it and I encourage you to look into it too!
I know you're probably like, "blah blah another detox that I won't do," but honestly YOU SHOULD DO IT and here's why:
YOU'LL FEEL AMAZING. Honestly, I have never felt more energized. Ever get that 3 o'clock crash? You won't when you're doing this challenge. Brain fog? NOPE. Can't fall asleep? You'll sleep like a baby. I'm not making this up, people, its all true. I have so much clarity and focus, I'm sure I could win a presidential election right now.
You'll learn a lot about your body. I learned that my body doesn't care for dairy much. I used to get enormously bloated after pretty much every single meal. It was super frustrating and very uncomfortable. The only time I was bloated during these 30 days was in the first 4-5 days. The only reason that happened was that my body was essentially getting rid of every bad toxin. Also, I was a major b-word for that first week which just really showed me how addicted to sugar I was.
You will learn how to cook using whole foods. I thought that the cooking part was going to be the worst, but it was really fun! I learned how to make delicious, filling meals with whole, non-processed food! I also learned that it is actually cheaper to buy whole food rather than processed or pre-made food. My budget for each week, making 4 dinners and 2 lunches, plus snacks, was $75. I stuck to that budget every week except for the first when I needed things I had zero of, like almond butter, etc. By week 4, I had leftover ingredients from changes of plans for dinner and only spent about $30 for meals.
It will become a habit. They say that it takes doing something 21 days for it to become a habit. Eating clean has become a habit. When I go out to eat now, I don't immediately go for pasta or everything with cheese. I'm thankful that it's become a habit for me to go for healthier food now! Also, eating clean isn't that hard when you go out. Most every place now offers gluten-free options.
You'll look amazing. At the very beginning of the challenge, I was probably towards the heaviest I've been in a long time. I weighed and measured myself each week to keep track of how I was doing. At the end of week four, I did my final weigh-in and was AMAZED. I lost 6 lbs, 2 inches around my waist, and 1.5 inches around my thighs! And no, I didn't even work out like crazy. I worked out 3-5 days a week, but since I was putting GOOD FUEL in my body, I saw results so much faster than I ever have. I toned up and could actually see a few abs! I didn't even know they were under there!
All this to say, you should try doing this challenge. If you can't afford the Arbonne products, I totally get it. I had to use my Christmas money for it. Instead of getting the Arbonne products, just try following the eating portion for 30 days. You'll be amazed at how great you feel.