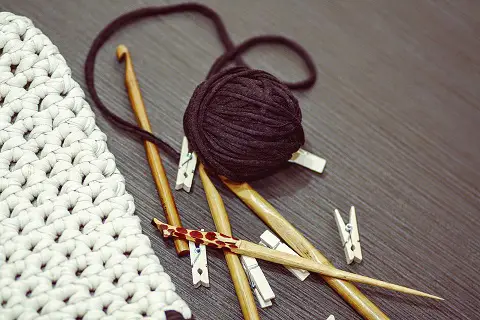 So you have handcrafted things to sell. Well, I am here with the best places you can sell them. Crafting things is an amazing time pass. A lot of us did that stuff while we were kids and some took it as their profession.
Let's just say that some of us are just too good at it.
But it gets boring if nobody appreciates it or you aren't able to sell it off.
Studies show that art helps beat stress at a great level. But what if your art is just a fun time pass but you want it to be more than just that?
What happens when your friends adore it a lot and start telling you to sell it all and earn. That spark on your face is wonderful but you know that you have no means to sell that amazing stuff of yours.
But what if I tell you that you can? Crafting things would definitely become triple times more fun.
You are certainly going to invest money into buying those supplies and you will have to invest time in it also.
But you are going to do that anyway, right?
So why not get something out of it, rather than just passing your time?
Tired of getting too curious already?
Best places for your handcrafted things to sell
Let's get down finding out about the best places where you can sell anything within minutes:
1. Etsy:
Etsy is a great place to start selling your creativity.
This website is created for artists and crafters who are able to showcase and sell their work through it.
You are allowed to price them as much as you want and list as many items for sale as you want to.
So that is it!
2. Shopify:
Shopify is yet another amazing place to sell your creative and handmade goods at.
You will be charged $9 per month and you can easily sell your items (as many as you want and at whatever price).
You can also try a hand at the trail period first and then dive into your business.
Before you start off with this, you should read the Shopify Business Encyclopedia so that you can grab the best tips to help you along the way.
It also aims at improving your e-commerce skills.
3. eCrater:
This is totally free of cost tool which allows you to make your own online store to sell your creative goods through.
eCrater only takes some minutes to help you set your own online store up.
You are also allowed to import your eBay into this online store.
4. iCraft:
If you are great at imagination, then this place simply rules for you.
iCraft is a great place to sell goods that you create from your imagination.
Just make sure that they are great because of everyone imagines…but not everyone does it well, you know.
This site is made for the purpose of selling great handmade goods.
You cannot fake vintage item as handcrafted stuff.
5. Misi:
Misi is a life saver for all those damn good crafters out there. It offers you a lifetime free online shop. Yeah, I am serious; you can definitely check it out for yourself also.
I mean a totally free online shop.
This website is a UK based craft market on the web. They are going to keep a little commission on everything that you sell (which sums up how they earn through his website).
You also get advice on how you can get started on this website along with some tips to help you out. You just need to check their forum for this.
6. Folksy:
Folksy, a UK based craft market, is great for you if you are good at creating things.
If you are able to make something great, you can sell it right here.
The majority of people are selling amazing items here.
For instance, they are selling handmade soaps and jewelry and incredible photography items on this website.
Conclusion:
So what are you waiting for now?
If you are an artist by heart and want to change it in your side business or career; then these places are offering you the most wonderful opportunity ever!
All the time that you invest in making those great handmade goods, is definitely not going to waste if you decide to sell it on one of these incredible online marketplaces.
It is always good to get some tips about e-commerce before you dive into this pool and read the policies on the website that you pick.
And once you are done with all the investigation…you can simply just start selling.
Art never goes to waste, you just need the right opportunity to expose it to the world and make everyone appreciate it and want it.