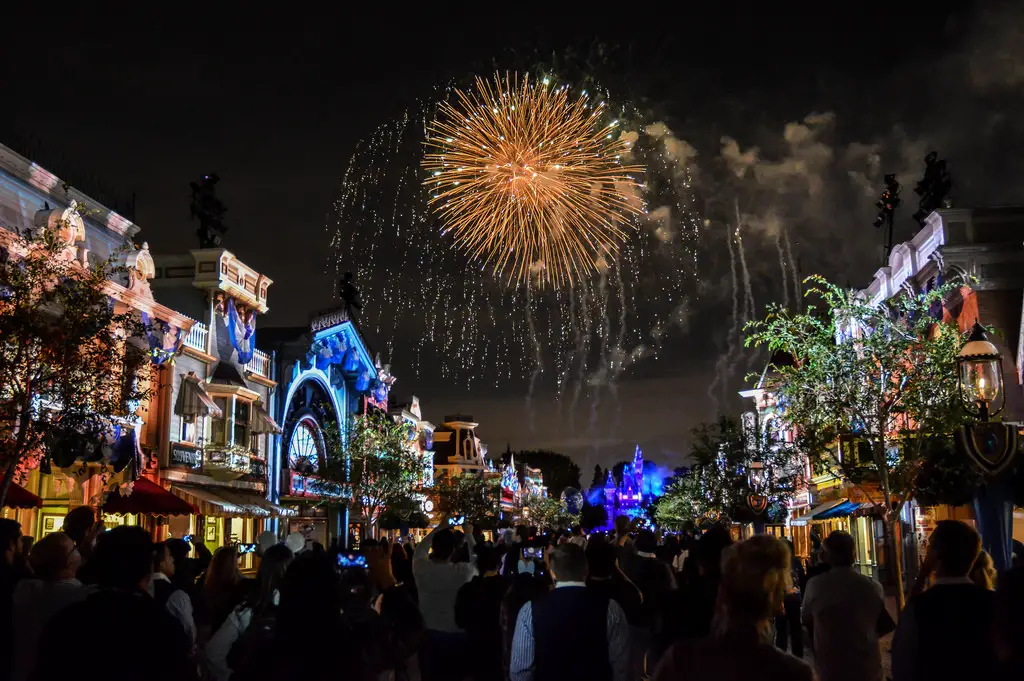 Being a current annual pass holder and previous cast member, Disneyland has a special place in my heart. I've had a pass for about five years and had the opportunity to work at the happiest place on earth for about a year. Disneyland is currently celebrating its 60th anniversary! It's crazy to think 60 years ago Mr. Walt Disney created the place that we all have grown to love. I figured why not make a list of all the must do's when visiting the Disneyland resort?! The list is in no particular order, but let's hope you're able to check a few things off this list when visiting the Disneyland Resort.
1. Radiator Springs Racers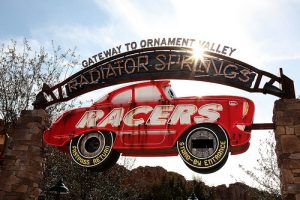 This attraction resides in Disney California Adventure. The wait for the attraction can range between 1-2 hours. Yes, I know that that is a ridiculously long time to wait, but I promise you that it is worth the wait! You get to visit some of our favorite characters from the Pixar movie Cars and you actually get to race another vehicle. The park does offer fast passes for this attraction; though they do run out rather quickly, so if you're going to visit the Disneyland Resort, make sure you visit DCA bright and early to get your Fastpass for this attraction.
2. Star Tours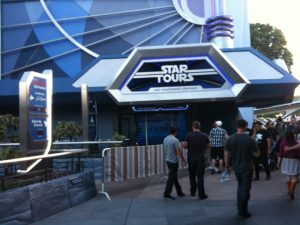 With the current Star Wars hype, Star Tours is the perfect attraction for any Star Wars fanatic. The attraction is in 3-D and there's over one hundred endings to this attraction. I've unfortunately have always watched the same five and I'm still waiting on those other 95. You can find this attraction at Disneyland park.
3. Dole Whip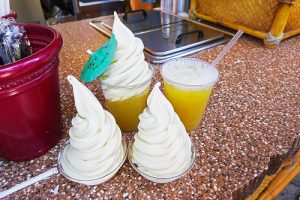 Right by the Tiki Room in Disneyland park resides a small tiki bar that sells the most wonderful thing you'll ever put in your mouth— that is their magical dole whip. There are three types of ways for you to enjoy their dole whip; you can get the dole whip on its own, a dole whip float with pineapple juice, or the pineapple juice alone. Personally, I would have all three. It's worth the full stomach!
4. Haunted Mansion
The Haunted Mansion in Disneyland Park is hands down one of my favorite attractions. Not only is it spooky, but it has some sort of suspense as you're riding it. You meet a mixture of friendly ghouls and not so friendly ones; it also doesn't help that one of them does follow you home once the spooky ride ends. Boo!
5. Lobster Nachos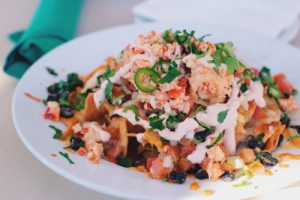 Personally, I'm not a big fan of seafood; the only thing I do eat is shrimp, and even then, I'm extremely picky. Lobster nachos are my only exception though. These nachos are heaven and I promise they'll be the best nachos you'll ever have. You can only find these at the Cove Bar in Disney California Adventure.
6. Tower of Terror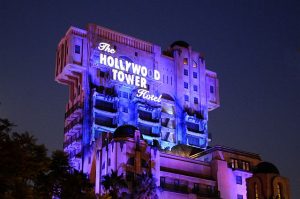 The Tower of Terror and I have a love/hate relationship. By that I mean, I'm always happy and excited to ride this terrifying attraction. Though, when I'm finally in my seat and the elevator doors have closed, I live in regret and am scared deeply for my life. Despite my relationship with Tower of Terror, it is hands down one of the greatest attractions in Disney California Adventure. It's one that will leave you wanting to ride again and again.
7. Indiana Jones Adventure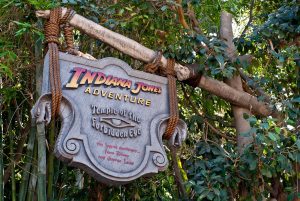 The Indiana Jones ride at Disneyland park is a classic! This one is most definitely a must. It honestly feels as if you were part of the movie— you get to go on your own mini adventure.
8. Splash Mountain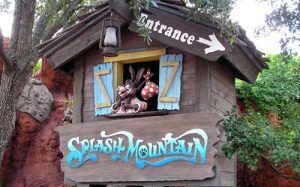 Are you a big fan of water attractions? Splash Mountain is perfect for you! You get to ride on a log and go through a pretty interesting story about a cute furry creature. This attraction has multiple drops, but nothing compares to their main drop that comes at the end of the ride. Caution: you'll get soaked
9. Mickey and the Magical Map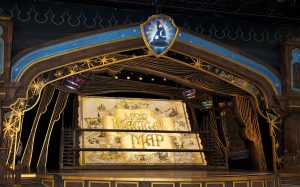 You can't visit Disneyland without going to see a live show. Mickey and the Magical Map is one of those shows that leaves you smiling hours after you've left. You get to follow Mickey on a fun journey and bump into many of our favorite Disney characters. This show will make you sing and dance.
10. Peter Pan's Flight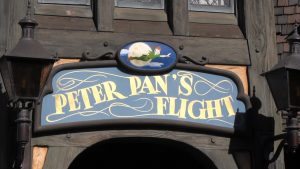 Peter Pan's Flight is by far one of the most popular attractions at Disneyland. The wait time for this attraction is usually around a 45+ minute wait, but it's worth it. This ride is set up in a magical way. You can't help but smile throughout the whole thing and you'll feel like you're flying.
11. Paint the Night Parade
Paint the Night Parade is a new nighttime parade that was created to help celebrate Disneyland's 60th anniversary. This parade is a must watch! It's a new take on their electrical parade that has been around for many years.. Paint the Night Parade includes many of our favorite Disney characters; it surely puts you in a great mood.
12. Disneyland Forever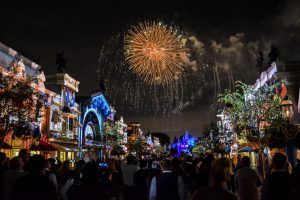 Disneyland Forever is Disneyland's new firework show, which is also a part of their 60th celebration. These fireworks are hands down Disneyland's best and last for a total of fifteen minutes! Every minute is worth it and I promise you you'll be feeling emotional after such a magical experience.