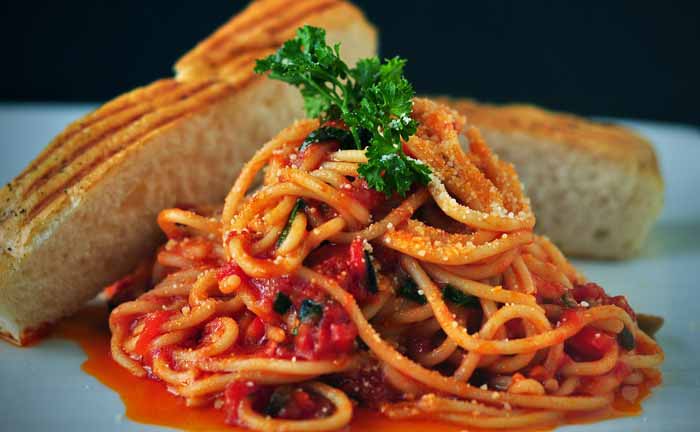 Food is the basic necessity of life. But for me delicious food is a basic asset of my survival.
We all are foodie creatures. right?
We are born on Earth with so many purposes.
I can see food on the top of the list.
God has created enriching fruits and vegetables, tempting meats for us. So why not take the joy of deliciousness and a treat to our taste buds. Right now my mouth has started watering while writing about the lusciousness of food.
So here we go with the tastiest foods in the world.
1-Fettuccine alfredo, Italy
Fettuccini alfredo is a combo dish of layered cheese, cream, and butter.
It can be your perfect midnight food or you can serve it along with the meal. My mom cooks the best fettuccini alfredo and makes my day.
2-Roti paratha, Singapore
Have you ever thought roti parata will be included in the list of top delicious foods? I never thought by the way.
But yes, it is.
The crispy and fluffy Roti Parata of Singapore is a huge temptation and definitely, it can stop you from dieting. LOL.
No matter how much physical fitness you want to maintain but you won't be able to resist the tastiness of Parata.
3-Kebab, turkey
Though turkey is renowned for their kebab specialty.
But this dish is loved around the globe. There are various forms of kabab from donor to shish kebab.
I love the Peshawar charsi kebab. Well, the best part is that it takes less than half an hour to cook.
It's up to you what form and meat for your kebab you need. So who doesn't want to eat it?
4-Pad Thai, Thailand
Pad Thai is the local dish of Thailand. It's a dish for which a common man can't live without.
It's a soaked rice noodles dishes with tempting tamarind sauce and some meat, vegetables or dried fruits. It's a complete meal itself.
A combo of carbohydrates, proteins, and other nutrients. Both your health and taste buds will love this dish.
5-Dim Sum, Hong Kong
It's a traditional delicious cuisine or small-sized boosting packages. They got various forms such as dumplings or rice noodle rolls.
I tried the dumplings and damn it! it's so freaking yum.
I know the girls are quite conscious about their figures and diet. Starving yourself in case you get fat. So now you can try this heavenly food without getting a bulging tummy.
6-Masala dosa, India
India is an amazing country when it comes to food.
It's a country of best hot and spicy food. People, there are really fond of peppery curries and rice (including me). Masala dosa is none less than a blockbuster.
It is made up of a rice batter with a topping of veggies and chutney. Whoop!
7-Paella, Spain
For all the seafood lovers, this is the perfect mixture of alluring shrimp, lobster, cuttlefish served along with white rice and garnished with delicious herbs.
What else you need after eating the whole jumbo pack of seafood.
8-Chicken parmigiana, Australia
Chicken parmigiana is a famous chicken dish, topped with a mouthwatering sauce along with loads of Mozilla cheese.
The flavored chicken gets you goose bumps and of course taste bumps.
If you are a chicken lover, go for this innovative delightful dish.
9-Chocolate, Mexico
Most of us got a sweet tooth and thus we are chocolate lovers. We demand some dessert after a meal, we prefer giving something sweet while visiting someone.
We celebrate whether it's
valentine day, Christmas or any other occasion with sweets.
Sweet things boost up our day.
So here chocolate lies in the list of tastiest food. And one simply can't say no to chocolate.
10-Lasagna, Italy
So this one is my favorite too. The layers of pasta, flooded with cheese, chicken, beef or whatever element you like to add.
The dish got a big hit and overpowered many of the favored and delicious snacks.
Conclusion
Delicious food is more about your inventiveness. You got the basic food items around you.
The more you will use your creativity, experiment with food, you are likely to get some hot enchanting food.
Who knows one day your created dish would be on the list of top delicious foods.