If you are looking to make your nights even better and pleasant, then you should have a look at these modern technology-based bed cooling systems, designed to provide you maximum comfort by the help of a temperature regulatory system. We take pride in bringing you the top 3 temperature-controlled mattress pads out of the most genuine products out there to help you choose the best suitable one for your requirements. This post contains a comparison of BedJet V1, 2, 3 and Chilipad.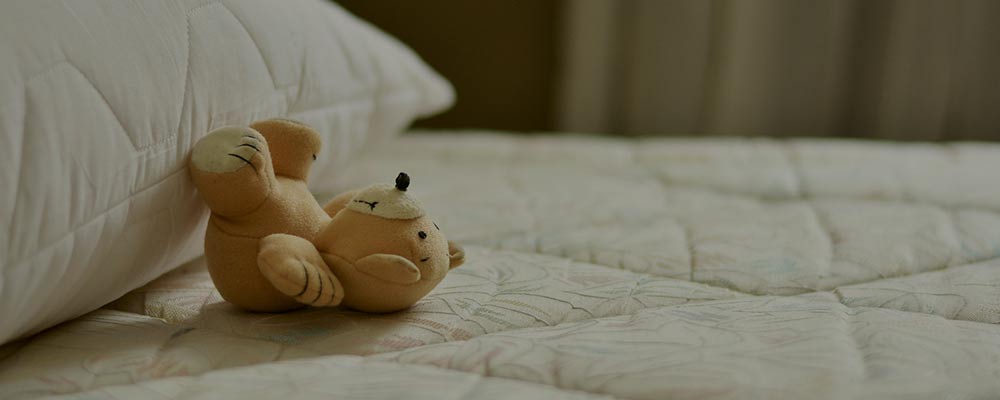 The BedJet V2 will not cause noise pollution problems and will provide instant results. It is an affordable option. And it will suit the tech lovers a lot as it contains a mobile application.
Chilipad is best for those that will not mind some noise, it will provide the same results but will take a longer time. Another major feature is that its machine washable.
See below for the detailed review of both.
BedJet 3 Climate Comfort
Same Power for both but V3 is more compact.
V3 is sleeker and can fit underneath more beds, as it has 7 inches of clearance, an issue faced by V2, where the clearance was 6 inches.
V3 has a better remote controller than V2 with colored screen and backlit buttons, and has more features such as Biorythm setting.
The Bedjet 3 comes with smart connectivity with Amazon Alexa and Smart home unlike V2.
BedJet V2 Heating and Cooling Electric Mattress
Bedjet V2 is the best electric cooling pad for bed.
According to intense research, we proudly conclude that BedJet V2 is the top best electric cooling pad for bed. You'll be glad to know that BedJet V2 is not just a cooling pad, but is also best for heating your mattress. It is considered one of the best mattress pads with an amazing built-in cooling and heating regulation system.
Why is BedJet V2 better than V1
BedJet V2 works in an easy way, unlike Chilipad and other products. Its air-based system helps in maintaining your ideal sleep temperature and is better than other products, for example, Iso-Cool Cooling mattress has a foam; which is not as good for cooling purposes.
As compared to Chilipad and other products, BedJet V2 has a faster heating and cooling system.
Setting up BedJet V2 is quite simple in comparison to any other electric cooling pads on the market, as it is portable and compact in size.
Maintaining BedJet V2 is literally a piece of cake as compared to cooling pads which take up a lot of space. You just have to rinse the BedJet's air filter once in three to four months.
It has a wireless remote that's very easy to use as compared to the complex remote controls of other similar products.
Unlike Chilipad, BedJet V2 has an amazing app that has some remarkable and simple features, which can help in setting up a suitable temperature. Other cooling systems usually do not provide an application.
If we compare BedJet vs Chilipad, then it can be concluded that BedJet V2 has a less noise level as compared to other electric cooling systems, as they may contain cubes; this is the case with Chilipad too.
BedJet V2 is more reliable compared to all other cooling pads available on the market right now. Because you will not have to worry about water leakage.
Whether it's for a single zone or for the dual-zone, BedJet V2 is way cheaper than other similar cooling systems.
On average, BedJet V2 uses less power compared to Chilipad and many other electric cooling systems, while they will make your energy cost levels relatively higher.
It has better control over the dual-zone compared to Chilipad. Furthermore, other similar products do not even come with the capacity of a dual-zone.
Stunning Sensation
It comes in a portable package, which is easy to carry into your room. Its base unit is around 6.75 inches tall with a 7'8" cord. Its hose has small sheet clamps and the air hose is quite stretchy hence making it easy to adjust. The nozzle does not stick to the bed and it stays flat on the mattress.
Chili Technology chiliPAD Cube 3.0
Chilipad is regarded as the second-best option for electric bed cooling systems. It failed to become the first choice because of a few drawbacks as compared to BedJet V2, however, it still successfully earned the second-best position because of some of its characteristic features.
Reasons why Chilipad is in the 2nd position
It has a water-based system that requires high maintenance, unlike the regulatory system in BedJet V2. And BedJet V2 also does not pose any risk of water leakage.
Chilipad shuts down automatically after ten hours whereas BedJet V2 can be made to shut down automatically right after thirty minutes.
Chilipad does not have any application.
Chilipad is more expensive than BedJet V2.
It makes more noise because of the presence of the cubes.
The cubes present in Chilipad occupy quite a lot of space.
Chilipad takes some time to reach a certain temperature while BedJet V2 can reach the same temperature in lesser time.
Despite all of the facts mentioned above, Chilipad is still considered as the second-best choice because of some of its amazing and useful characteristics.
Chilipad's Unique Characteristics
The temperature regulating system of Chilipad is quite effective, unlike other cooling pads like the ones with foam, which will absorb your body heat instead of dissipating it.
The range of the temperature is notable, 55-110 Degree Fahrenheit, other products do not have these features i.e. the temperature cannot be monitored.
Chilipad comes with the availability of both single and dual-zone pads, not provided in any other products except BedJet V2.
It comes with a wireless remote, hence can be controlled from anywhere, whereas various similar products are not remotely controlled.
It does not use high power as compared to other products, it is regarded as a potential energy saver. Other electric pads tend to drain your energy resources.
Chilipad has a relatively more comfortable design compared to other cooling pads, for example, the foam is not as comfortable; which is a material used in many other bed cooling pads.
The pad is machine washable, unlike the electric cooling systems.
The cube present in the Chilipad is pretty easy to maintain because of the simple design, unlike other similar gadgets with complex structures.
Enchanting Design
This mattress pad comes with micro tubes that help in circulating the water.
It comes with both single and dual cubes.
It has 150 thread counts with tubing made of medical-grade silicone.
Pros. & Cons.
PROS:
Efficient temperature regulating the system.
Wide temperature range 55-110 Degree Fahrenheit.
It comes with both single and dual-zone pads.
It has a wireless remote.
Considered as a potential energy saver.
It can be washed in the machine.
CONS:
It does not provide quick results as BedJet V2.
The water-based system requires high maintenance.
The automatic shutdown time is ten hours.
No smartphone application.
More expensive than BedJet V2.
It causes more noise due to the presence of cubes.
The cubes take up plenty of space.
BedJet V2 (Should you buy?)
BedJet V2 is functional on all bed sizes, it even works absolutely fine on adjustable beds. If we compare BedJet V1 vs V2, it can be seen that V2 uses biorhythm temperature technology, hence;
Helping you sleep faster
Allows you to sleep for longer
You wake up much more refreshed
Pros. & Cons.
PROS:
Has a smartphone application.
Faster heating and cooling system.
User-friendly due to easy controls.
Low maintenance.
Wireless remote with easy operation.
Comparatively less noisy than other products of the same kind.
Uses low power, works with both single and dual zones.
No risk of water leakage.
CONS:
The base unit is bulky.
Too tall for many bed frames.
No apparent control over dual-zone system.
How does BedJet V2 work?
The blower unit is placed at one corner of your bed; the unit contains an air ejector and a tube. Both the tube and ejector are sited under the bottom sheet of the bed. You simply have to turn the machine on and feel the magic happen. The air puffs will set your bed at a suitable, soothing sleep temperature. You can set the temperature of your bed beforehand or schedule it according to your choice of how it should perform throughout the night.
What BedJet V2 has to offer?
To maintain sleep rhythms, BedJet V2 also blows air at your feet, you can set the air hot or cool as per your wish.
You can set a schedule via a smartphone app; the app mostly relies on Bluetooth.
It wicks the moisture and body heat out from the bed. Based on its efficient regulatory system, it is considered the best bed cooling system for night sweats.
It warms the bed fifteen times faster with air.
Your sheets can be freshened up because of the presence of a diffuser kit known as oil aromatherapy.